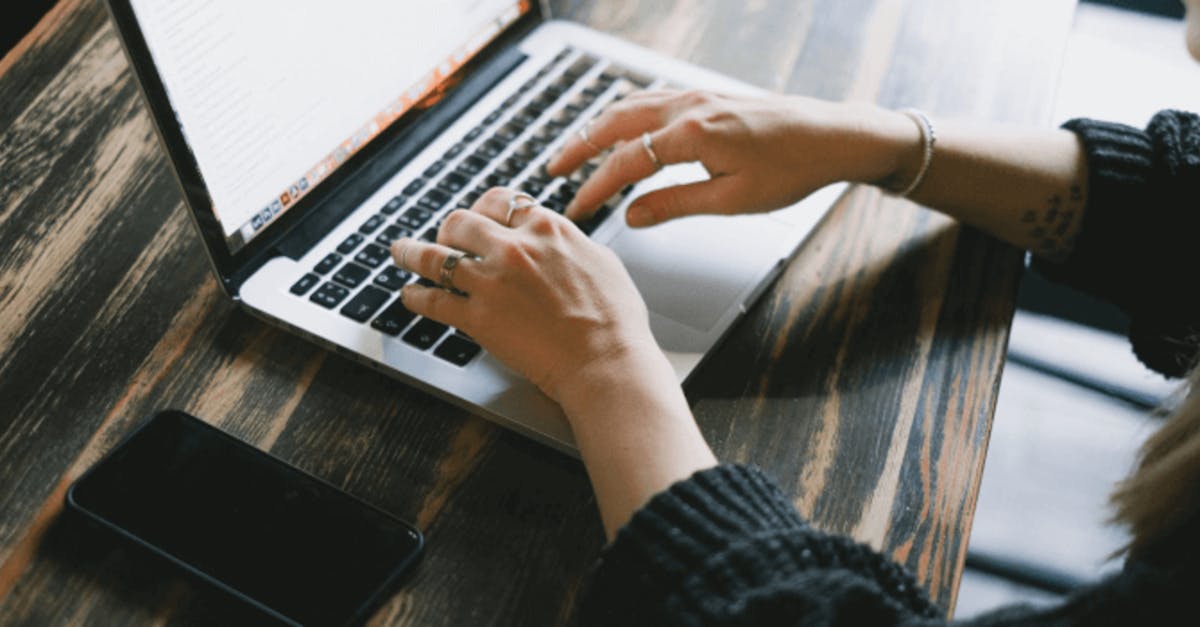 Check out our collection of great training tools for nearly every purpose.
List of Great Training Tools
LMS for Corporate Training
Corporate training is an essential part of growth for any company. With the skills and knowledge of the people on your team, you can rest assured that they can handle their tasks and responsibilities effectively. This list consists of learning management systems or LMS for corporate training that you can use to speed up your course creation and train your employees.
LMS Training Portals
Learning management systems (LMS) can help you simplify your training process and deliver quality learning materials to your team, anytime and anywhere. But with so many options out there, which one would best suit your team's learning needs and training objectives? We've put together a list of LMS training portals that can help you build and manage your training.
Tools to Improve Retail Customer Service
Using tools to improve retail customer service is essential to help onboard, train, and manage your employees. With the ability to automate certain tasks and provide training and learning resources, they're handy companions that will contribute to the success of your store. To help you with this, we've rounded up 10 tools to improve retail customer service to help rack up sales and meet your goals.
Elearning Authoring Platforms
Elearning authoring platforms make creating training content easy and efficient with the various features they provide. These platforms help you deliver digital learning experiences at scale to your employees without missing out on what traditional training has to offer. To help you create meaningful learning content, we've rounded up 10 elearning authoring platforms.
Free Test Generators
A free test generator allows employers, organizations, and teachers alike to create tests at no cost on its online platform. Using free test generators is an easy way to quickly gather marketing information, student/learner information, assess knowledge retention, and obtain other useful data. We have gathered the top 10 free test generators for you on our list today.
Exam Creators
An exam creator is a useful platform or software that allows users to create a variety of exams that can be used to test for knowledge retention, do pre-employment assessments, and more. Online exam creators are wonderful because of the convenience they afford instructors and employers when it comes to assessing their students and employees. Here is a list of the top 10 exam creators available online today.
Elucidat Alternatives
We've rounded up 10 Elucidat alternatives that you can use for an improved experience when creating and deploying training materials. While Elucidat is an eLearning platform and learning management system that promises a better learning experience for your employees, one common drawback is that it's not as user-friendly and intuitive as other platforms. In this article, find out more about other platforms that can offer the same or even better features.
Hybrid Training Tools
Hybrid training tools help make it easy to implement both traditional and online learning with the features they provide. While hybrid learning is said to boost productivity due to its flexible nature, a healthy combination can be tough to achieve due to the back and forth modes of delivery.
VILT Software
VILT, or Virtual instructor-led training, is when training is presented via a virtual learning service or platform to learners in a synchronous learning environment. They are useful for learners to be able to study and interact together in real-time. In this article, we'll be looking into 10 VILT Software to help you facilitate employee training effectively through VILT.
Rapid Authoring Solutions
Rapid authoring solutions are tools that allow learning and development (L&D) or training professionals to quickly author lessons and apply changes with immediate results. These tools are a go-to for L&D professionals for elearning development because of their ease of use and quick turnaround time, especially with updates and changes in the organization.
Webinar Training Tools
Webinar training tools have been utilized more than ever due to the rise of remote working. These tools allow you to efficiently deliver training at scale to your dispersed workforce that replicates face-to-face or a traditional classroom setting.
Maintenance Training Tools
Maintenance training tools provide information and expertise on the operation, maintenance, safety, and troubleshooting information for equipment and infrastructure. These tools are important to your company because they help to protect resources, save money, and boost productivity.
SCORM Players
SCORM players are nifty tools, oftentimes cloud-based, that allow you to view standalone training content or courseware in other applications or learning management systems. With a standardized and consistent format, you can always guarantee compatibility and leverage different unique features of multiple platforms to enrich your training.
Computer Learning Software
Computer learning software are online platforms that give companies and organizations ways to easily create, store and manage learning materials for their employees to learn from. These learning software are very integral to companies today because they allow for training to be done without the use of expensive, inconvenient, traditional classroom training.
Corporate Learning Sites
Many corporate learning sites provide free and paid online training courses to assist you in reinforcing key concepts, developing skills, and ensuring a convenient learning experience among your learners. These sites also feature employee engagement tools to help you drive better learning outcomes.
eLearning tools
As the world continues to progress to online tools in their personal lives, it makes sense that the professional world should follow suit. Since its rising popularity, eLearning tools have been implemented to train, assess, and develop professional teams at scale. Some of these elearning solutions provide handy features, such as gamification and quizzes to better engage learners in the digital space.
Best Free Learning Software
To make free learning software part of their knowledge management process, companies need to form, administer, and maintain appropriate infrastructure. This infrastructure ensures the availability of learning materials, synchronous and asynchronous communication between all actors involved in the learning and teaching process, monitoring participants' progress, and implement other activities important for the success of learning.
Elearning Mobile Apps
We've listed 10 eLearning mobile apps that allow employees to learn at their own convenience.
Free Educational Apps
Free educational applications abound, and entire courses can be found online. If you've ever had an itch to learn a new language, or develop your math skills, now's the time!
Online Training Websites
There are many online training websites that offer both free and paid online training courses to help you reinforce key concepts and develop skills among your learners.
Mobile Learning Solutions
Mobile learning solutions give an innovative avenue for supplemental training, making it the future of learning.
Interactive eLearning Tools
Designing high-quality courses is made easier with all kinds of interactive eLearning tools and learning management systems (LMS) available online.
Training Websites
The best training websites should be easy to navigate, powerful, and full of built-in features to enable you to deliver the best content to your teams.
Online Training Software
We know it is essential for you to get the necessary information before making a platform selection, so we have prepared a list of ten of the best ones, some are open-source free online training software, while others aren't.
Virtual Training Platforms
Virtual training platforms have become an essential part of today's learning landscape. Recent technologies have enabled us to make remote learning more engaging than ever, using a virtual classroom, and can even promote social learning.
Free eLearning Software
As remote work and learning have become the norm, many organizations will be looking for eLearning software that they can use to train their employees from afar.
Educational Platforms
To put it simply, educational platforms are digital educational tools designed to deliver a similar experience as a traditional class but with a tech-savvy twist.
Free Learning Tools
Free learning tools abound, and entire courses can be found online. Suddenly, every little question you've ever had has an answer on the internet.
Important Digital Tools for Students and Teachers
There are a plethora of digital tools which can be used by uni students to more easily manage commitments, study and keep safe.
Virtual Learning Environments
Nowadays, virtual learning environments come with varying capabilities. But trying to pick the perfect tool to use for your organization can be overwhelming. In this article, we've handpicked the top virtual learning environments that you can use to create a more engaging, flexible, and inclusive learning environment for your learners.
Free Training Software
Ongoing training with free training software is a double win for the employer and employees with undeniable benefits, but finding a platform that keeps everyone focused in such a fast-paced world can be difficult.
Sales Coaching Tools
With companies wanting to close more deals and increase revenue, a variety of sales coaching tools are available for sales managers to develop lessons, improve performance, correct ineffective sales techniques, and mentor their sales representatives.
Corporate Training Platforms
With training needing to take on different forms in the workplace, it's essential that your organization has a corporate training platform that's suited to your needs, such as for onboarding or compliance training.
Safety Training Apps
With safety training apps, you can prepare your teams for their roles even before they've set foot onsite.
Cybersecurity Training Tools
You will find different cybersecurity training tools that can help educate your teams on how to avoid, detect, and respond to cyber risks.
Instructor Led Training Management Software
In this list, we'll be looking at some of the top instructor led training management software to help you effectively deliver instructor-led training.