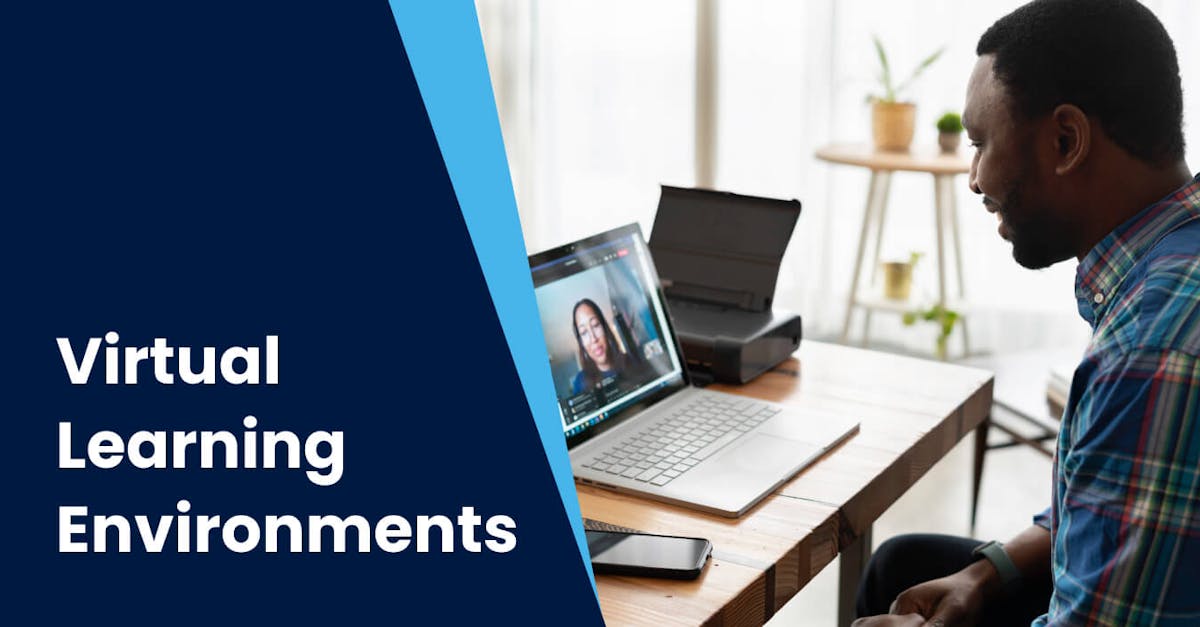 Virtual learning environments and other online learning platforms have become an increasingly essential part of today's education and training landscapes, especially due to the recent pandemic. In this article, we've handpicked the top virtual learning environments that you can use to create a more engaging, flexible, and inclusive learning environment for your learners.
1. EdApp
EdApp is an award-winning microlearning platform and virtual learning environment that enables you to create, customize, and deploy interactive training content. It's packed with so many amazing features including a scorm compliant authoring tool, analytics dashboards, quiz maker, and a virtual classroom with integrated video conferencing and discussion board capabilities, all of which allow you to train your employees more effectively.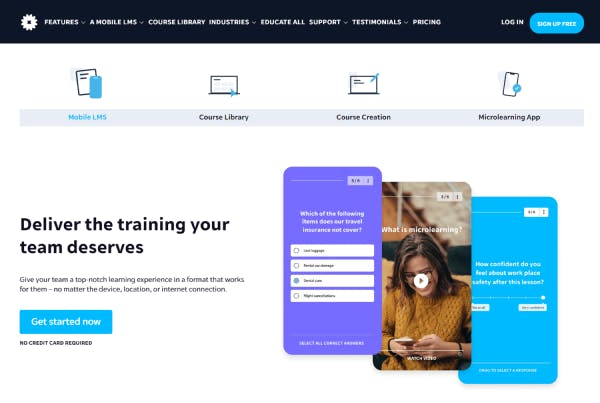 You can take advantage of the m learning platform's user-friendly authoring tool to create bite-sized micro learning content or choose from an extensive library of ready-made courses, which you can deploy to your teams in just a few clicks. This course library comes with a selection of training content like leadership training courses, construction training courses, , and GMP training courses. You can even enable a discussion feature to encourage your learners to share their insights or ask questions regarding the lessons. Additionally, EdApp's built-in Virtual Classroom feature integrates seamlessly with video conferencing platforms like Zoom and Microsoft teams, allowing your learners to connect and collaborate with one another even while working remotely.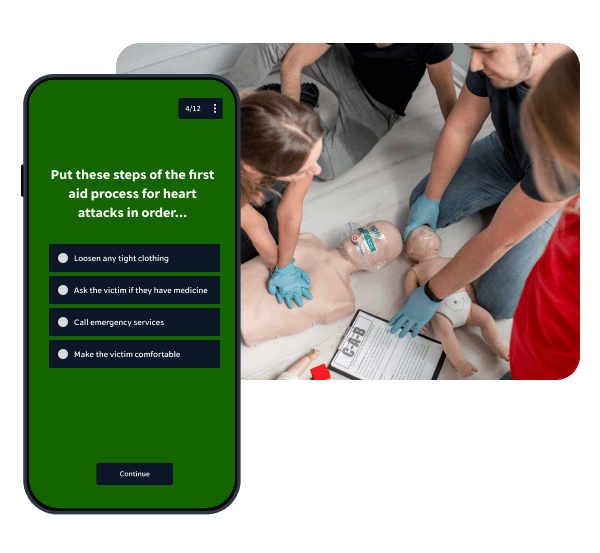 EdApp's Rapid Refresh is a quiz maker that's designed to help you reinforce knowledge and improve retention rates among your learners through gamified tests. You can simply input your questions and answers through an easy-to-complete spreadsheet and deploy the test all in one go or at daily or weekly intervals.
Cost: Free
Highlights:
Virtual classroom

Discussions

Authoring tool

Quiz maker

Microlearning
Check out EdApp for free and immerse yourself in a virtual learning environment today. 
2. LearnWorlds
LearnWorlds is an online learning platform that allows you to create an engaging and personalized learning experience for your employees through a course player, templates, ebooks, and a social community. This virtual learning environment is especially adept with video learning, allowing you to synchronize transcripts, add quizzes, and other interactive elements. You can even customize your learning materials through the tool's branding and theme editor. If you want to boost learning retention among your learners, you can add gamification elements, self-improvement quizzes, and assignments to each course. With the help of LearnWorld's note-taking and highlighting functions, it's easier for learners to go through lesson readings and keep track of important concepts.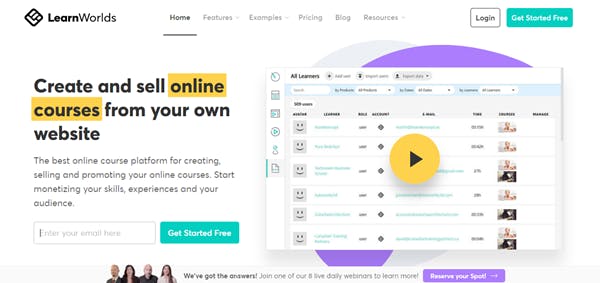 Cost: Starts at 4 USD per month
Highlights:
Course player with note taking and highlighting functions

Interactive templates

Built-in social community

Video learning
3. V360E
V360E is a virtual-reality-based online training software that was originally created for training in the aviation industry. It has now evolved into a highly interactive eLearning tool and virtual learning environment for other manual and labor-intensive industries like healthcare, construction, manufacturing, and transportation. To get started on your own VR-based training program, simply add a 360 panoramic photo or video, an audio track, and additional informative text to enhance your lesson. V360E's desktop and mobile applications provide easy access to interactive tests that allow your learners to practice their skills. Although due to its limited features, you might need to find additional tools for more well-balanced training.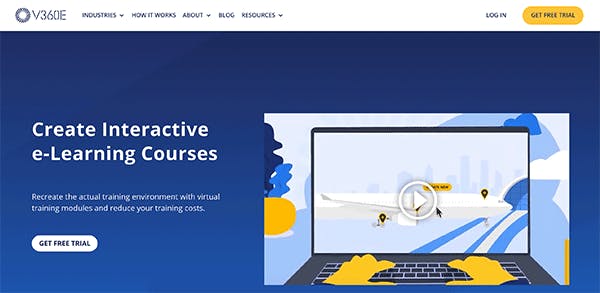 Cost: 30-day free trial, request a demo
Highlights:
VR-based online training

Mobile access

Interactive test
4. WizIQ
WizIQ provides you with an all-in-one learning management system and virtual learning environment that you can use to set up and manage your employees' training with ease. It supports multimodal learning, giving learners the option to use real-time audio, video, or textual communication. Through its virtual classroom and HD video conferencing features, learners can join webinars, participate in synchronous online classes, and collaborate with their peers on group assignments. To further boost engagement, you can also give learners access to interactive whiteboards, polls, and even quizzes. Accessible on both desktop and mobile devices, WizIQ makes it easy for you to design, customize, and deploy your training materials through their user-friendly course builder. All you have to do is set up your learning portal, upload your learning content, and you're good to go.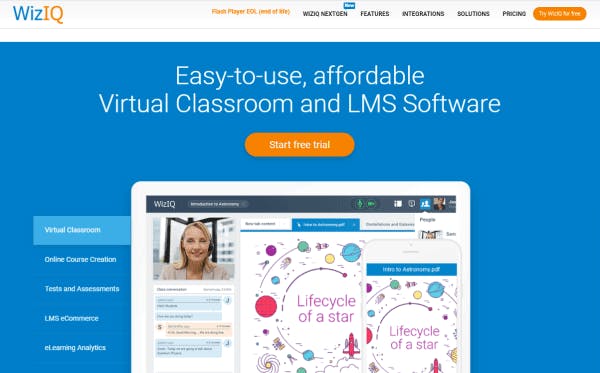 Cost: Starts at 5 per month
Highlights: 
5. Edvance360
Designed primarily for educational organizations, Edvance360 is jam-packed with features like online lesson management, progress tracking, online certificate, and an in-house social network, which learners can use to connect with one another and participate in group discussions. This virtual learning environment gives you access to a content builder designed to help you customize learning materials and update assessments in real-time. Remind your learners to complete their lessons by enabling automated reminders or encourage them to take ownership of their learning by earning badges or creating ePortfolios. All these notable features can be accessed through any desktop device with WiFi capabilities.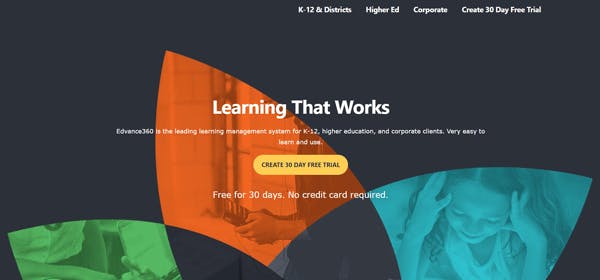 Cost: Request a 30-day free trial
Highlights: 
In-house social network

ePortfolios

Content builder

Automated reminders
6. Wooclap
Wooclap is a virtual learning environment that allows learners to take lessons, answer quizzes and surveys, submit homework, share files, and compete with fellow team members on any device. Learning and development professionals can track their learners' training progress and address possible knowledge gaps through this tool's analytics reports, which they can also export to PDF or Excel files. Because of its flexibility and convenience, this training platform is perfect for distance learning as well as live learning.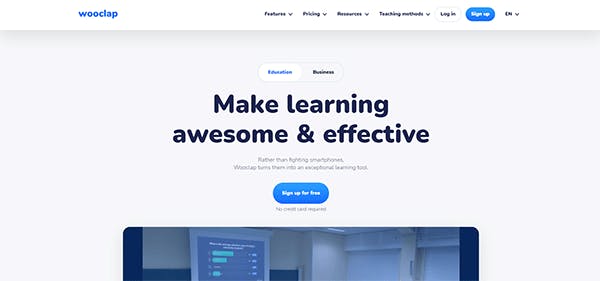 Cost: Free plan, Paid plan starts at .99 USD per month
Highlights: 
Live or distance learning

Analytics

Export results to PDF or Excel
7. LearnCube
LearnCube is a browser-based virtual learning environment and content management system that provides user-friendly features like an interactive whiteboard, custom branding, instant messaging, and the ability to record classes, which can be especially useful for teaching languages and online tutoring. Through the platform, you can customize your virtual classroom by adding your organization's logo or changing up background colors. It's also super easy to upload, save, and access multi-media content, which you'll need to enhance your classes.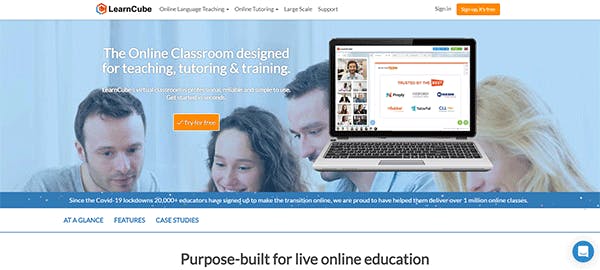 Cost: Free plan, Paid plans
Highlights: 
Interactive whiteboard

Custom branding

Instant messaging

Class recording feature
8. Raven360
Raven360 is a virtual learning environment dedicated to sales training and enablement. It helps ramp up your sales faster and increase customer retention by providing effective training for your teams. It's fully mobile and works with any browser or device making it highly accessible to your teams. Raven360 supports different learning methods such as instructor-led training, virtual instructor-led training, and on-demand learning for a holistic experience. It also allows for the creation of Learner Paths so you can guide your employees to training content that's important and relevant to them. It also provides analytics to check on your sales team's performance. While it focuses on sales, it can also be used for any kind of employee training.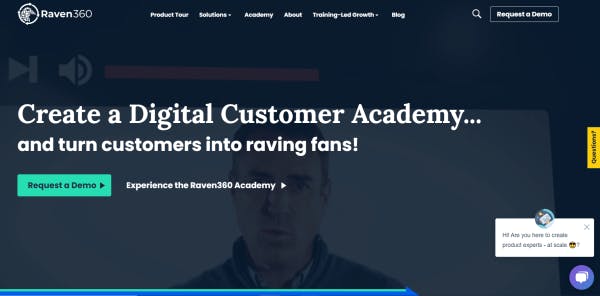 Cost: Request a demo
Highlights: 
9. Kajabi
If you are looking for a virtual learning environment that can help you develop online training courses while also making money out of them, then Kajabi is among your premium choices. There are so many things that you can do with this platform. Thanks to its smart yet easy-to-use product generator, it's easy to build polished, profitable digital learning courses and launch them out into the market fast. You can also create membership sites where you can provide more exclusive content for your target audience. Forget about the hassles of worrying about coding or programming. All the tech issues are covered by Kajabi so that you can just focus on growing your business.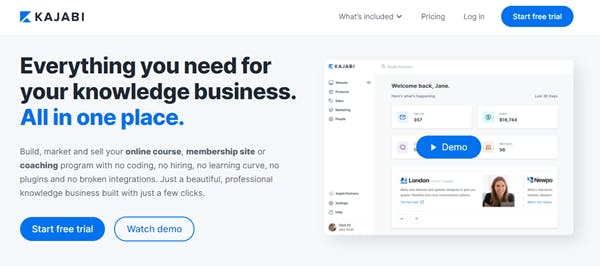 This learning management software also hosts its very own Kajabi University where you can find a range of training courses, although they are intended mostly for digital entrepreneurs.
Cost: 09.00 USD per month
Highlights: 
10. SHIFT
Designed as a course management system and virtual learning platform, SHIFT enables managers and other learning and development professionals to build and customize multi-language courses and publish them with just one click. It can also be set up to deliver training to learners at specified intervals while keeping learners engaged. A great advantage of this tech tool is that it still works even when it's not connected to the internet, which can be a great advantage if your learners are on the go, in a remote location, or need to save on data on their phone.
Cost: 30-day trial, Paid plan starts at 9 USD per month
Highlights:
One-click publishing

Multi-language

Works without internet