Stop looking.
All your needs
are here in
one LMS.
The modern, mobile Learning Management System
Powerful user management including user groups, built in SSO and complete control over delivery including pre-requisites, scoring, micro-credentials and spaced repetition. Detailed insights and analytics with automated reporting
Deploy everywhere with mobile learning
Your training material looks amazing on in our mobile apps. Welcome your team to a modern mlearning training portal complete with gamification and real rewards built-in
Easy In - Amazing Out
The learning life hack you've always dreamed of. Learn the basics of authoring in 20 minutes. Get something amazing created and shared in less than an hour using our easy to use templates
Editable content library
Pre-created courses for you to clone, edit and deploy! Ability to instantly update, re-use and re-brand existing courseware. Use our AI-powered translation into 100+ languages
Proven world-class LMS
Used by market leaders all over the world. Some with 40,000 learners, some with 40. Highly secure via Amazon Web Services - the United Nations use it to train leaders all around the globe!
Discover all that EdApp has to offer
Our all-in-one training tool delivers everything you need to train your team — and then some.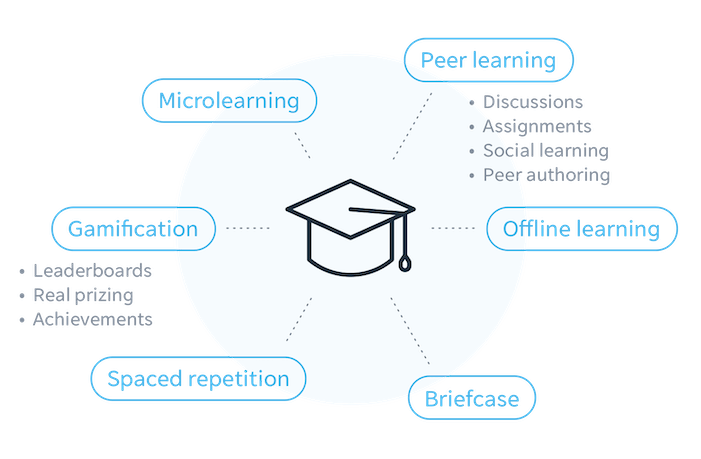 Learner App
Welcome your team to a modern learning experience complete with gamification and real rewards built-in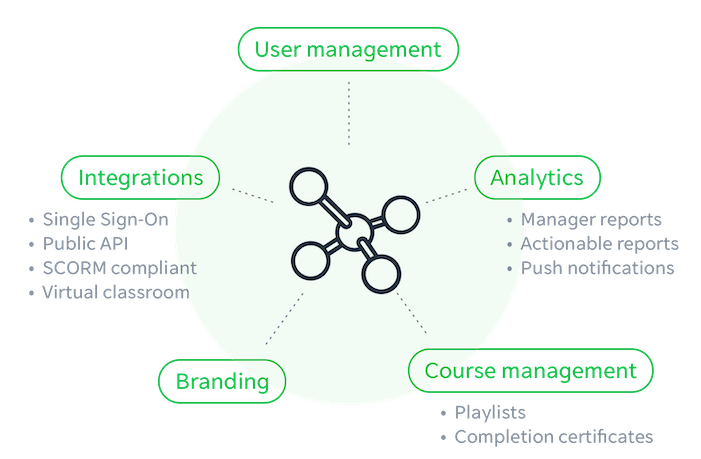 Administration
Our suite of administration tools gives you full control and flexibility in the way you manage and deliver content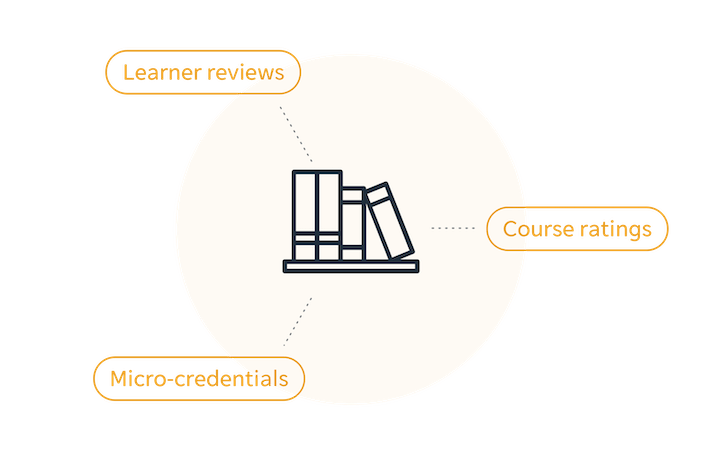 Editable Course Library
A free library of beautiful, world-class courseware designed by global thought leaders and leading industry experts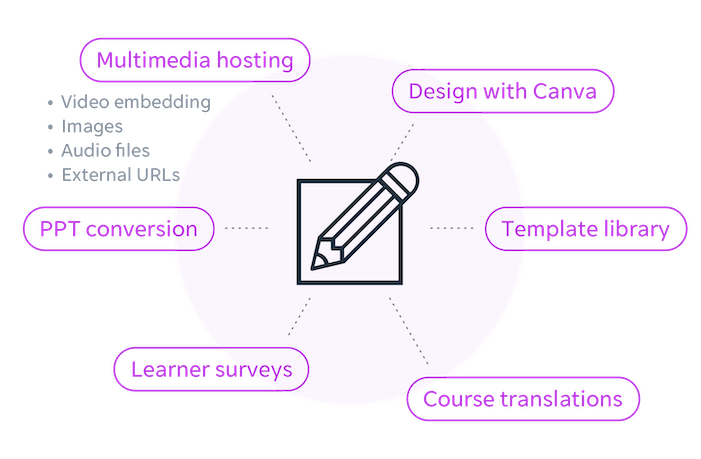 Authoring Tool
Design beautiful, engaging and effective microlessons with our built-in course authoring tool — no coding required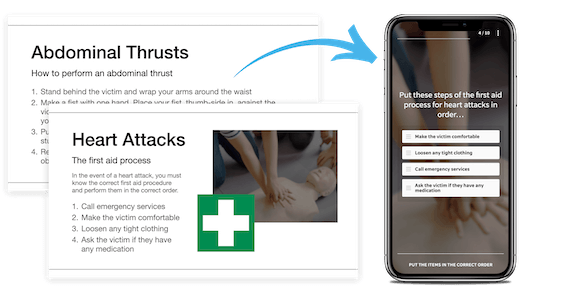 Currently using Powerpoint for training?
Simply upload your training slides and they will be converted into beautiful, mobile-friendly lessons your team will love! Get up and running in minutes
Learn More
Train your team for free with #EducateAll
We're partnered with UNITAR to increase global access to free, high-quality and impactful education through our initiative, Educate All.
Discover how you can enjoy our award-winning training platform for free, forever.


Learn More
EdApp LMS is trusted
by industry leaders to deliver
better mobile
e-learning outcomes
See how EdApp's mobile learning management
system is modernising
the learning experience
What our customers are saying about EdApp's mobile lms app