Microlearning Platform
Microlearning is one of the most effective forms of learning and training: What is a microlearning platform in a nutshell?
---
Microlearning is the breaking down of information into topical, bite-sized chunks. By interacting with these highly-targeted learning bursts, lessons become much easier to digest and the likelihood of knowledge retention is increased. Microlearning courses are easier to develop, update and distribute compared to traditional eLearning courses and completion rates are dramatically higher. Also, the compact nature of microlessons means microlearning is a great enabler of other techniques such as Peer Learning, Spaced Repetition, and real-time training.

Experience the benefits of the #1 microlearning platform, get started now
or book a demo with us today!
What is a microlearning platform?
Human memory can only hold up to five new pieces of information before it gets lost or overwritten. Microlearning (which can also be written as micro-learning and micro learning) focuses on the key elements of any subject area which makes both educational learning and company training much more effective. By focusing on fewer topics, knowledge has a greater likelihood of transferring from short-term to long-term memory where it is embedded.
How does a microlearning platform work?
eLearning courses that employ micro elearning typically see completion rates rise from as low as 15 percent to around 90 percent and beyond. It was first pioneered as computer-based training, but with
smartphones becoming more common, going mobile has become a natural fit. There are many types of microlearning but mobile learning (otherwise known as m learning) brings with it benefits such as push notifications for lesson reminders, cloud distribution & translation plus the ability to deliver microlessons (that are always up to date) directly to learners' pockets.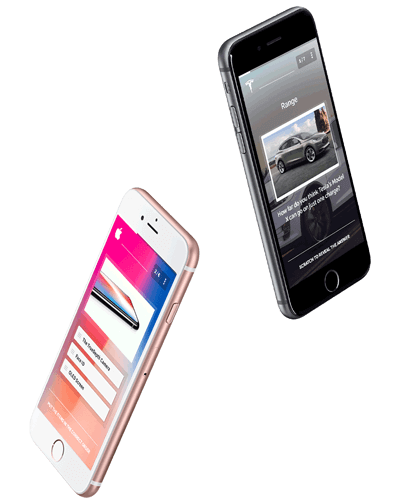 More frequent rewards
With microlearning, learners feel a greater sense of accomplishment – rewards are earned quickly and progress is tangible. Feeling like they have taken a large step towards their goals in a short time motivates learners to return again and again.
Clear outcomes & goals
Short, succinct microlearning courses make outcomes clear. By implementing a single learning objective in a
micro lesson plan
, authors can give focus to what they know is important, which gives learners clear direction and objective goals.
Regular repetitions
Repeating content at
appropriate intervals
cements knowledge in learners' long-term memories. Not only will your learners be able to understand concepts quickly, but they will also hang on to that understanding for longer.
Why use a microlearning platform?
The workplace is evolving, and your training should too. EdApp is the perfect solution to tap into the needs of a shifting learning environment.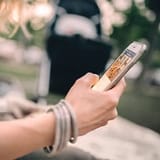 Enormous growth of the smartphone
Make your microlearning available anytime, anywhere. Mobile LMS templates automatically work on any device whether it's a smartphone, tablet or laptop.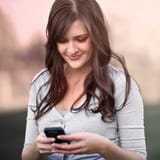 More Millennials in the workplace
Easily and quickly adapt your learning and development courseware to the high standards of design and technology that Millennial employees expect.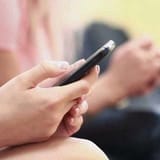 Flexible, personalized learning
Easily manage your microlearning strategy for individual learners with a full, tailored analytics suite available to track their progress, retention and engagement.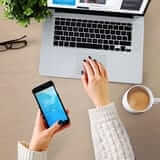 Rapid
authoring
Author in hours, not days, with EdApp's template-based authoring tool. Anyone can create beautiful and engaging lessons, without writing a single line of code.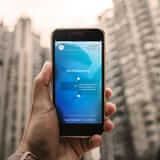 A familiar
experience
Learners will intuitively know how to use EdApp, with familiar interactions like pinching, swiping and tapping already second nature. For learners, it's just like any other app.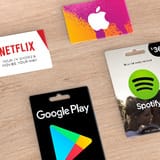 Unprecedented
engagement
Reward your learners with real prizes like gift cards and vouchers, delivered the instant they win them. EdApp's prizing can be based on chance or skill, up to you.
Is microlearning effective?
Microlearning is the most effective form of learning. In fact, it has been reported that microlearning makes the transfer of learning 17 percent more efficient, and over 90 percent of L&D professionals prefer it over traditional eLearning development because their learners prefer it. Plus, companies that have adopted a microlearning strategy instantly experienced higher engagement rates.
Micro-courses are proven to make learning more meaningful and engaging thanks to short, single-objective, focused lessons. With push notifications reminding learners to complete them, EdApp sees incredible completion rates compared to traditional learning management systems. However, we take microlearning further by adding two key ingredients: Gamification and Spaced Repetition. These features are incredibly effective for micro-training by increasing learner engagement and knowledge retention; motivating learners through a tailored, scientific approach. Our spaced repetition feature is called, Brain Boost.
EdApp's reward-based prizing solution gives learners real rewards that encourage friendly competition between staff - such as instantly-redeemable gift cards and vouchers. Meanwhile, Leaderboards also allow learners (or groups of learners) to compete against each other which motivates high performers and stragglers alike.
The enormous growth of smartphone ownership and the rise of Millennials in the workplace make it the perfect learning and development solution for any skilled workforce, whether it's retail, hospitality, enterprise or any other industry. With the flexibility to deliver personalized corporate learning and online training on EdApp, everything stays relevant and targeted for your learners. If you'd like to know more, check out our microlearning infographic.
How to create the perfect microlearning lesson
Expert L&D instructional designers analyzed the behavior of learners across many thousands of microlessons to come up with the core requirements for constructing great microlearning. Watch the video to find out how
Rapid authoring means agile learning
Beyond a web browser, the authoring tool requires absolutely no additional software to create microlearning content. Sign up in seconds and author your first lesson today. Then, simply preview your microlesson using our native iPhone or Android app.
Lessons can easily be authored and updated in minutes depending on your content. You can create quick 'booster' lessons to update staff on new products, policies or procedures: here are some examples. With EdApp, your lessons go from conception to completion in just a few days.
Find out more about our rapid authoring tool.
Microlearning and mobile: a perfect match
Microlearning with EdApp is mobile-first. By using a native smartphone app, learners can access their lessons anywhere. Whether it's during their commute, while working remotely or on-demand (using just-in-time training), when deployed in the field, your team has instant access to your courses.
EdApp is available in iOS and Android App Stores. Once learners have the app on their device, they're reminded to complete any new lessons and motivated to try for prizes. Spaced throughout the day, these small reminders keep learning at the forefront of your team's minds. Best of all, as an administrator, you can automatically 'set and forget' them.
Learners receive their microlearning lessons via templates designed for touchscreens. Microlessons react to the size of the screen, resulting in a great experience even if learners use a tablet or full-size computer. But mobile-first doesn't mean web-last – our lessons display reactively at high, full‑screen resolutions on desktop and laptop computers. All your learners need is a web browser.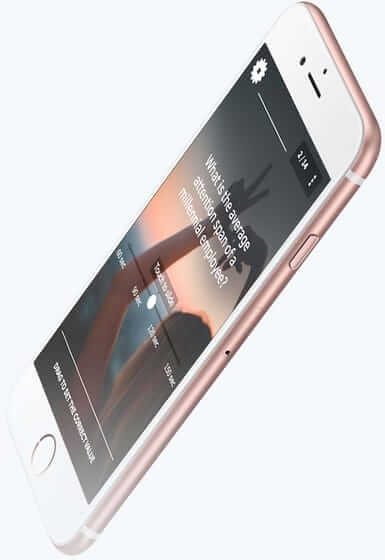 Sign up for free today & Start using the #1 Microlearning Platform
or book a demo with us today!

A microlearning case study
Pandora Jewellery has used EdApp to dramatically improve learning and development for retail staff. The company achieved unprecedented completion rates after making the switch to EdApp's microlearning platform. Read the full case study.
Why do I need a microlearning platform?
Customers are more discerning than ever, so it's crucial to deliver agile and engaging eLearning to your staff. The product knowledge and skills your employees gain will drive sales, increase customer satisfaction and improve staff retention.
According to one survey, 72 percent of retail employees want training that is faster, more convenient and more frequent. A further 88 percent of retail employees want training that is more fun and engaging. EdApp's course creation tool is built from the ground up to empower authors and instructional designers to create those lessons – and not just for retail. We've partnered with clients from all industries and EdApp has worked to improve completion rates, learner engagement, compliance training and business outcomes through the power of our learning platform.
Microlearning also enables Peer Learning: the practice of employees teaching their colleagues. Nobody knows your company's products or processes better than your existing workers, so leveraging that expertise by getting them to create their own microlessons (either themselves or with minimal assistance) makes a great deal of sense. Learners will be more engaged when they can relate to both the lesson and the teacher and learning will become even more effective. There are other advantages of microlearning plus you can find out more by checking out our microlearning videos.