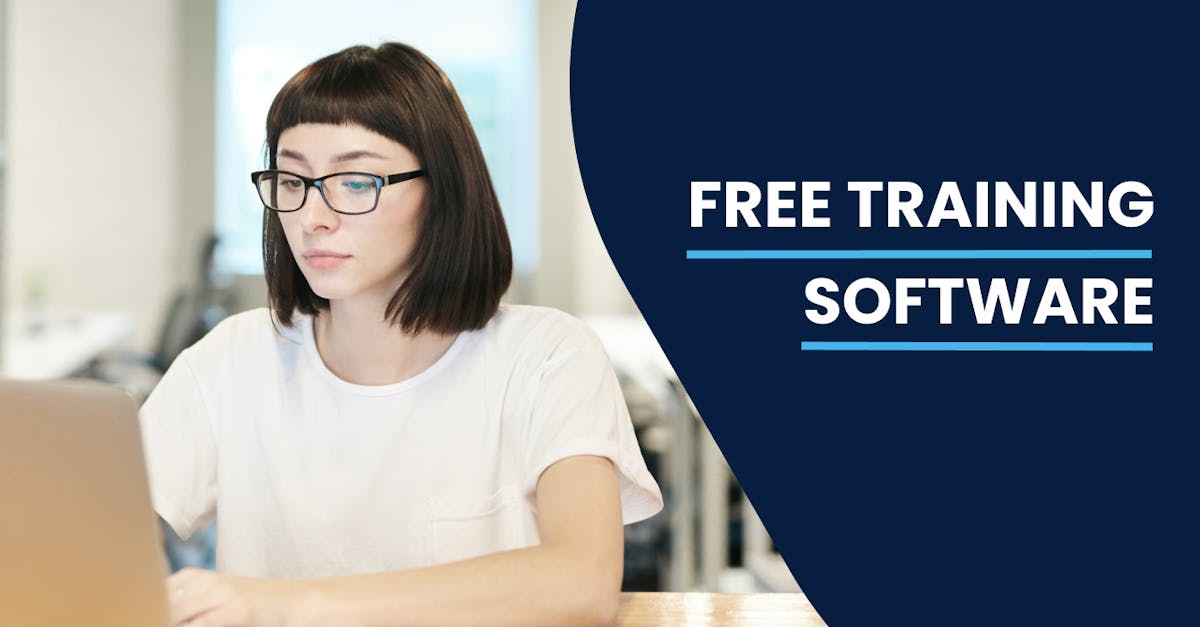 Professional learning and growth go hand in hand.  This is why the very best employees never stop seeking out new ways to learn and improve their skill set.  As an employer, having a variety of ways to get knowledge into the hands of employees who are focused on acquiring new knowledge and training is important.  Ongoing training is a double win for the employer and employees with undeniable benefits, but finding a platform that keeps everyone focused in such a fast-paced world can be difficult.
How can you incorporate training software free of charge?
Nowadays, employee training is made easier with the wide variety of training software available online. There are a lot of paid options but you can incorporate training software free of charge by checking out the tools that we've listed below. Once you've found one that suits your training needs, simply sign up for an account and test out the features. These training platforms are designed to be intuitive and flexible to help users adopt training software free of hassles. After getting the hang of it, kick off your training program by developing your own courses and distributing them to your learners.
Best Free Training Software – EdApp
This free-mobile learning management system is diversified to train teams and companies of various sizes.  Its SCORM-compliant authoring tool and free Editable Content Library indicate why it is truly an award-winning platform.  The template approach simplifies instructional design, making it quicker to push out content to teams.  EdApp has worked hard to curate pre-made courses from industry experts; with a simple drag and drop, users find their accounts stacked with ready-to-deliver training.  Existing courses and quizzes are available on a wide variety of topics ranging from cybersecurity to sustainable eating and can be used in their original format or edited for customization.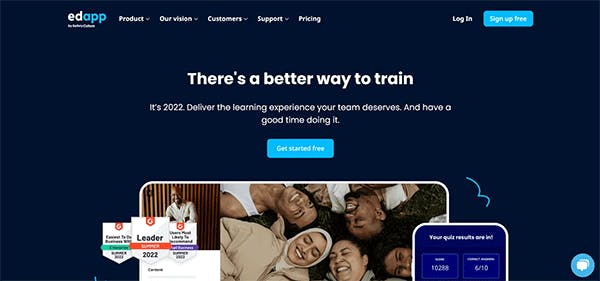 Enrollees will love EdApp's mobile-first design that allows busy employees to complete courseware from virtually anywhere via their smartphones. Did we mention that the software is free?  Not only is it free, but unlike other software that cap users out after a certain number of enrollees, EdApp truly means 'free' when they say 'free'.  Microlearning and mobile learning courses are delivered in a highly engaging way that minimizes the process while maximizing the results. EdApp's extensive mlearning ecosystem is made up of four main elements: Authoring Tool, Administration, Editable Course Library, and Learner App. Each element of the ecosystem plays an integral part in driving better learning results, making it incredibly easy to create beautiful, interactive, and results-driven content that your teams will love taking.
Join EdApp for free and start using this free training software to upskill your teams!
1. Coggno
This employee training software provides instructional designers with space for creating a variety of online courses.  The design allows creators to embed a variety of graphic sources to enhance users´ experiences.  Video, audio, and text files are used to provide applicable training.  The built-in certification feature is a plus! Learners' progress and customizable reports are also enhanced features provided by Coggno.  No course customization is available with the free version, so users wanting more will have to shell out some big 9984999849.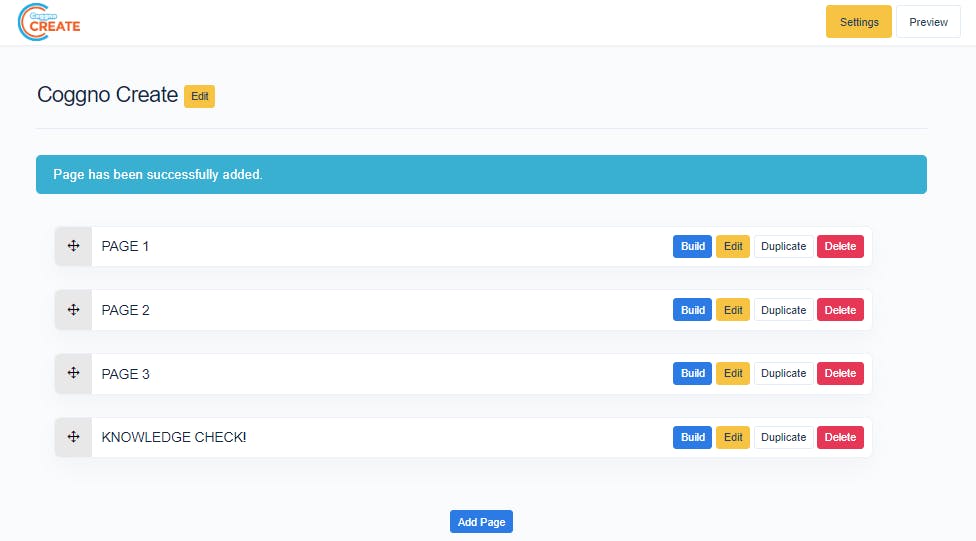 2. CourseSites
This cloud-based virtual learning and course management tool is also known as Blackboard for Business.  There are a variety of deployment options including managed hosting, self-hosting, or software-as-a-service.  Users can create, administer, track, and deliver content online.  Employers will also love the built-in space for discussion boards allowing classmates and instructors to have ongoing discussion and interaction.  While the site is user-friendly, there have been some reports that playing videos may prove problematic.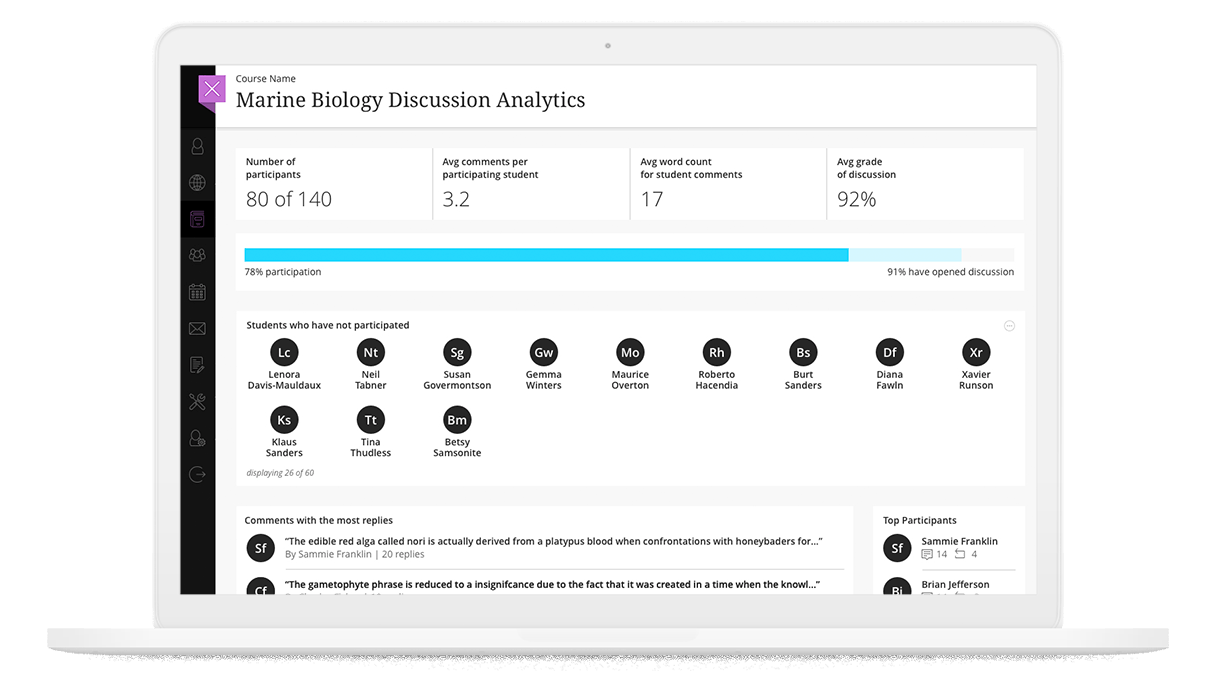 3. iTunes U
Using a mobile platform to deploy training courses, this personnel training software allows companies to author courses, assign homework, grade coursework, and utilize forum space.  An extensive library of podcasts is a noted benefit; nonetheless, some users complain about storage space, given the way courses are stored.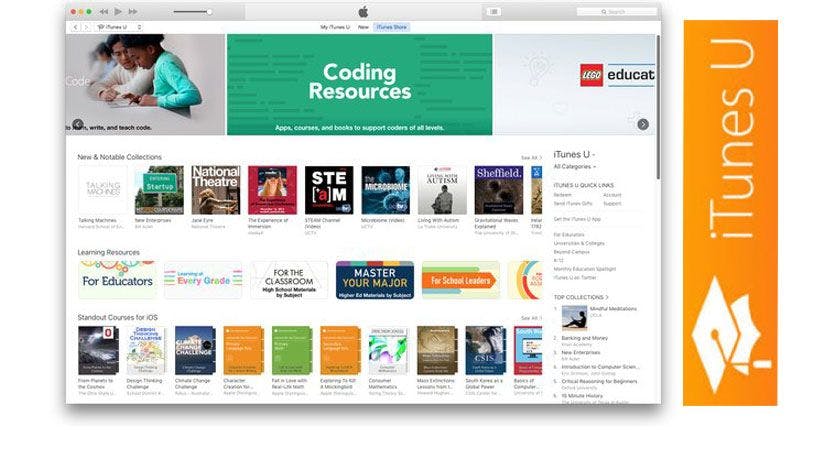 4. Electa Live
This virtual classroom software platform is used for providing training and teaching.  Documentation, administration, tracking, evolution, and reporting are noted benefits of the software provider´s design.  There are some complaints that the interface is too simple with lagging messages and pixelated videos.
5. Myicourse
This interactive training software provides continuing education for professionals.  The design includes a tool that allows online colleges to host multiple courses simultaneously.  Public courses can be run for free, but users wanting to keep their courses private will have to pay.  Banner ads are also a noted disadvantage.
Myicourse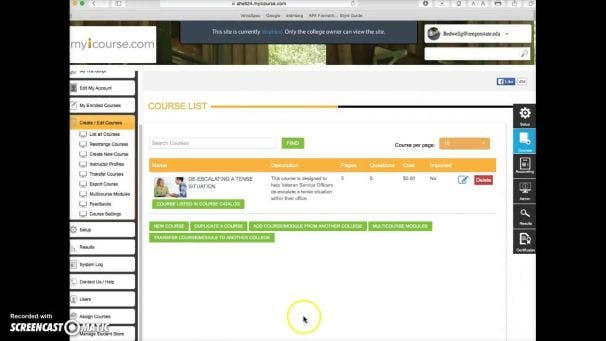 6. ATutor
This training software for small business and content authoring provider is great for working with blind and visually impaired people.  There is a built-in web service that evaluates the accessibility of authored content in conjunction with the American Society for Training and Development (ASTD).  The platform is noted to allow authors to create courses directly on the platform and using external files; nonetheless, the old-fashioned user interface can be complicated to operate.
7. Forma LMS
Providing eLearning management, course management, video conferencing, course authoring, and certification management, this service is certainly customizable.  The organization using categories is admirable, but the absence of a user-friendly space may detract from its other features.
8. Lessonly
This online training software and eLearning company provide a way for businesses to present training using a flexible design.  The practical approach applied by Lessonly gives learners and their leaders a place to find organized content.  There are a variety of features that include videos and image uploads.  Unfortunately, it was noted to not be mobile-friendly.
Sakai CLE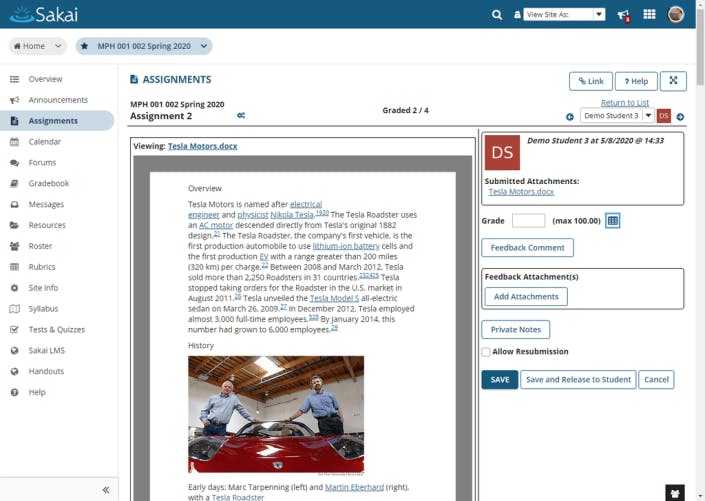 9. Sakai CLE
Noted to provide enhanced social learning through course forums, a variety of users stress the computer based training software´s desire to be better. The course authoring tool may not be the best for some business courses given its old design that is not intuitive.
Benefits
The benefits of ongoing training are undeniable: 
High flexibility to study and learn anywhere they want

Minimal cost since no travel is required

High mobility

Portability = high accessibility

Builds community through online support

The exchange of knowledge is ongoing

Interactive, online content

Learners have access to a large variety of content

Flexible and convenient

Updates are immediate
Now that the benefits are undeniable, where and how can your business get started providing employees with high-quality training?  Keep reading to acquaint yourself with ten free asynchronous learning platforms (in random order) that are making it easier for employees to reward themselves with the gift of knowledge.
We purposefully kept you in suspense about what we feel is the best free social learning platform on the list.  Undeniably, based on the pros and cons of each elearning software, EdApp has everything you need in one platform to keep your employees growing.  The multi-award-winning mobile LMS found within EdApp is an eLearning solution for the corporate world.  With too many features to list here, this microlearning, gamification, and spaced repetition provider has truly leveled up training to a twenty-first-century innovation standard.   But, don´t take our word for it – check it out for yourself!