Book a time with our expert team
Book a demo or get help unlocking more of EdApp's great features with our FREE 1-to-1 and group sessions. We have a great team of real people ready to answer your questions and show you what your learning experiences could look like with EdApp. Get started below!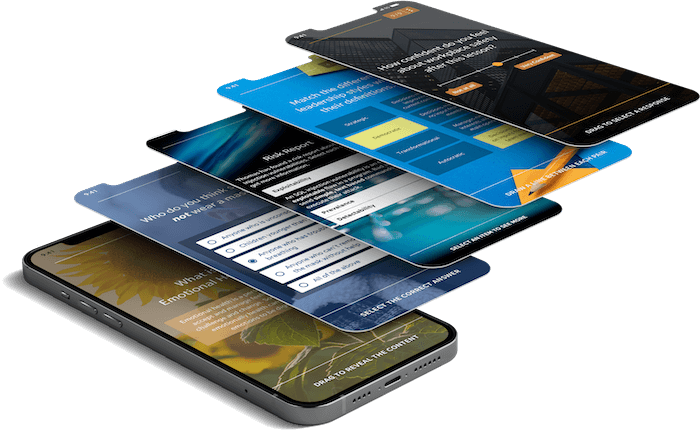 Enterprise Demo
Learn how you can best use our microlearning LMS showcasing industry-relevant case studies. You will have access to your own EdApp test account where you can create or edit content from the course library to discover the best solution for you and your team.
1:1 Platform Tour
For small-to-medium businesses, book in with our expert team to create a tailored learning solution that works for you and your team. We work with you to get to know your training goals and desired outcomes, then show you how to achieve them.
Book a FREE session below.
30 Minutes
Platform Tour
What is it
An introduction to EdApp and a guided tour of our platform with one of our product specialists.
Perfect for
Organizations that are brand new to EdApp and would like to see what it's all about.
Select your region
---
15 Minutes
Optimizing Your Courses
What is it
Meet with one of our learning experts to help you optimize your newly created and existing microlessons for increased learner engagement.
Perfect for
Training managers and instructional designers who want to create better and more engaging courses for their learners.
Select your region
---
Group Onboarding Session
Book into one of our FREE group onboarding sessions to learn how to create courses, manage users, engage your teams, and more. Sessions are run weekly by one of our client success team over Zoom. Perfect for all EdApp admins, from beginners to experts in course creation.
*Q&A included.
45 Minutes
Microlearning Course Creation Training
What is it
Learn how to create beautiful microlearning content your teams will love with EdApp's course creation tool.
Sessions
---
30 Minutes
Learner & Content Management Training
What is it
Learn how to create and manage your learners, and deploy content in the admin platform.
Sessions
---
45 Minutes
Engagement Tools & Analytics Training
What is it
Learn how to configure engagement tools like leaderboards and prizing, and analyze your team's performance.
Sessions
---