Rapid Refresh - Quiz Maker
Reinforce learning using our simple spreadsheet-based quiz maker
---
Delivering your learning is only the first step.
Rapid Refresh is a user friendly quiz maker designed to check the understanding of your teams and reinforce content delivered in person, during training or any other learning intervention.

Build and deploy quickly with our online quiz maker,
get started now.
or book a demo with us today!
What is the Rapid Refresh quiz maker?
Rapid Refresh is a quiz that's delivered at regular intervals to learners to help check their understanding and reinforce learning. Questions are set up using our easy-to-complete spreadsheet, and you'll have access to timely analytics to help understand individual learners as well as overall performance once a quiz is complete.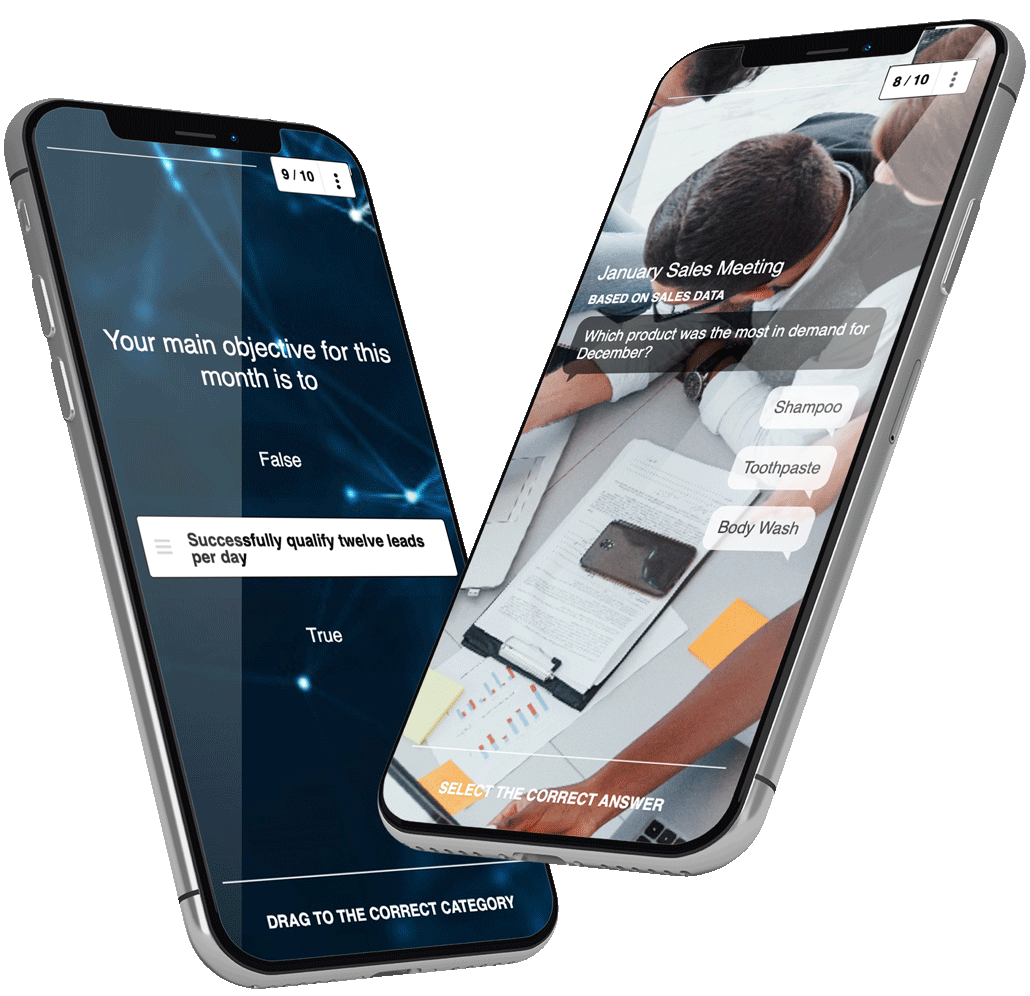 Setup, create and launch
Rapid Refresh is designed to be as easy as possible to deliver to your teams, and you don't need any existing content in EdApp to get started. Setting up a quiz is as easy as filling in a spreadsheet template. Then deploy it to your learners with the click of a button. You'll have to option to deliver to your learners in bite sized chunks, daily or weekly. As well as the option to deliver you quiz in a single burst.
Automated delivery
Watch the magic happen as we deploy your quiz at intervals determined by you. Your quiz is delivered using EdApp's familiar microlearning templates. You'll also get to take advantage of the gamification built as standard into EdApp, including leaderboards and notifications.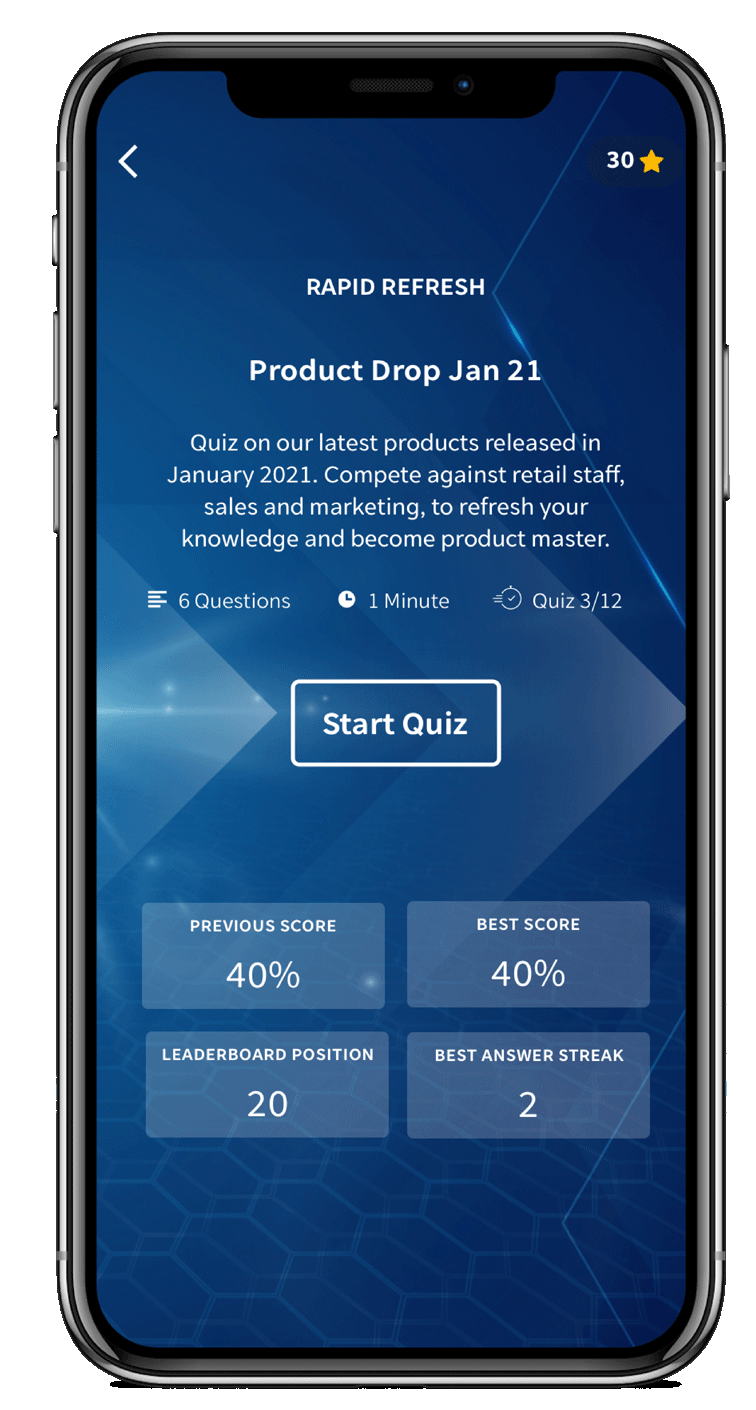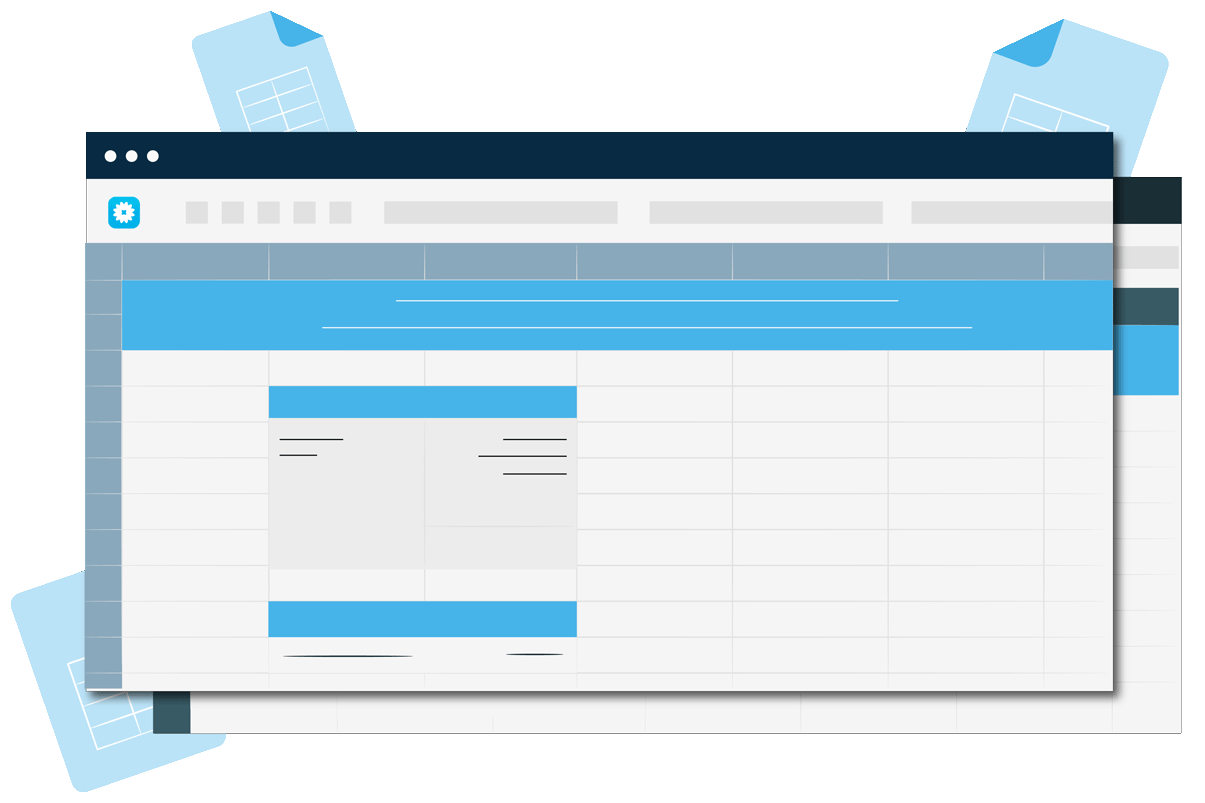 Actionable insights
Easily identify the knowledge gaps for individuals and teams, with granular reporting delivered instantly when a quiz is completed. You'll be able to assess the performance of each learner down to a question level to get an understanding of where your teams need additional support.