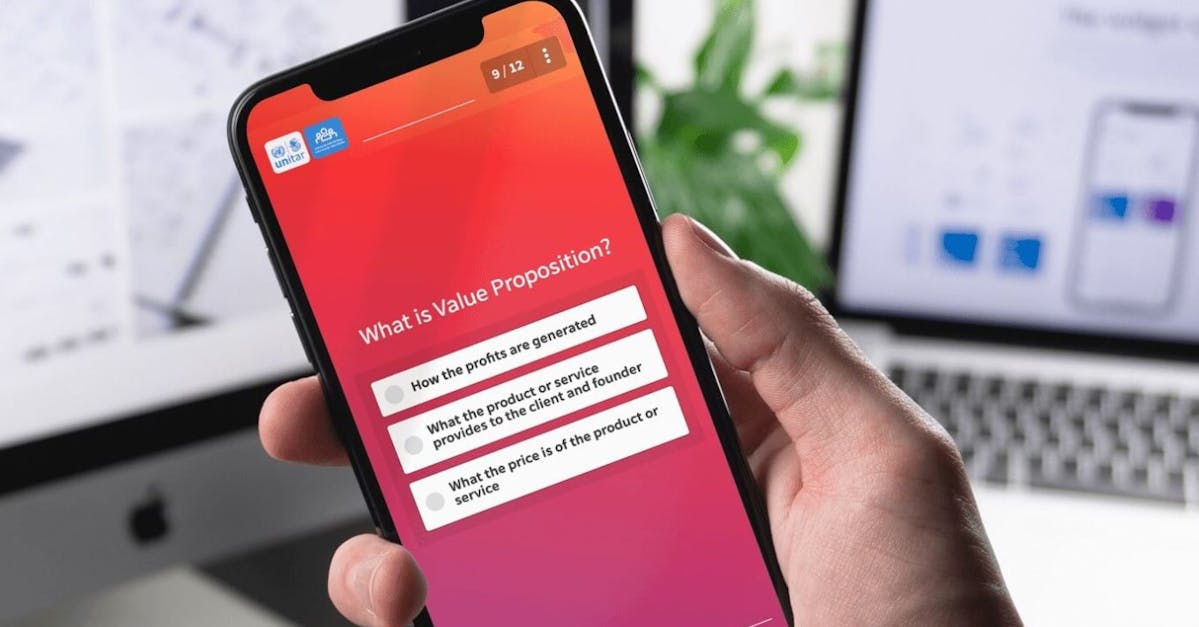 Microlearning is sweeping the world of digital learning and development. To encapsulate the micro learning definition, it's a learning process that's enabled by the rise of the smartphone and the practice of reducing learning into easy-to-digest, informal learning nuggets. It is proving incredibly popular when it comes to adult learning, company compliance training, and retail training. Here are some fantastic implementations of great microlearning.
Microlearning is proving to be one of the most effective methods of teaching and learning, especially when it comes to businesses performing corporate training or retail training. Microlearning-based mobile learning is even more effective as it liberates learners and allows them to take part in courses at their own convenience, on their own devices… anywhere. But what are the best microlessons for them to engage with? Below are some of the EdApp Instructional Designers' most effective microlearning examples.
1. Product Training
If you need to train multiple staff who may be permanent or temporary and who may be spread across the globe about a new-or-updated product, getting them into one place for training is impractical while sending out traditional eLearning is going to run into issues regarding infrastructure, computer access and ability to use the equipment. By far the most practical elearning solution is to embrace ubiquitous phone ownership and distribute a great micro learning lesson to your learners.
In this example, we can see how retail staff can learn about an updated Macbook with key messages being reinforced regardless of whether a learner got the answer right or wrong. You can find out more about product training.
2. Onboarding staff
Once a company has agreed to hire someone, they have to run the gauntlet of hoping they'll not change their mind or get a better offer before they actually start. By sending a great microlearning onboarding course to them, they'll feel like part of the team before they actually start. If you include information on where to go, who to talk to, and where the facilities are, you won't need to impact your other workers either.
Start Building Courses Using EdApp Microlearning Examples
No credit card required.
3. Health and Safety
Who doesn't love health and safety training? This perennial bugbear of an HR department can be easily addressed with great micro learning. All of your employees own phones – whether they're Gen-Z or Baby Boomers. By using analytics on the learning software, HR can see who has and who hasn't completed the course and Push Notifications can be used to remind learners regarding this.
4. Learning as a gameshow
If you have a series of incredibly unengaging learning quizzes, why not use incredibly engaging gameshow-like micro learning to present them. In this example of great micro learning, learners can earn points depending on which questions they answer and how fast they answer them. Offering prizes to the best performers (or teams of learners) provides further motivation.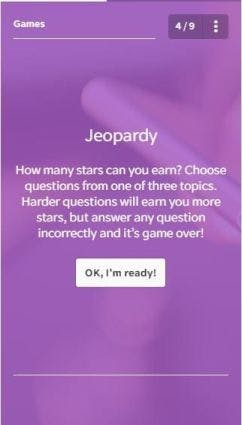 5. Great kids games
The K.I.S.S. method of instructional design and implementation is always worth bearing in mind – Keep It Simple, Stupid. So why not test learners' grey matter by making them remember things using one of the oldest children's games around?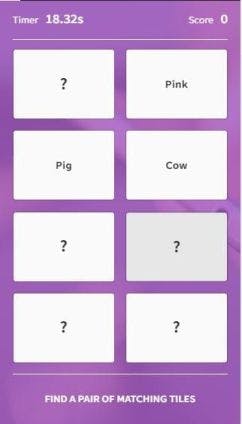 6. Interactive Slides
Many organizations will have heavily invested in online training content already. One of the great things about microlearning is that it can be used to augment existing programs and infrastructure. By utilizing engaging microlearning templates (by uploading existing content and questions to them), you can easily create highly engaging and effective learning objects like microlessons and quizzes.
Microlesson plans enable the successful deployment of learning materials, for optimal use of your microlearning platform. Our links provide you with everything you need to know for the most successful outcome.
You may be interested in our article on microlearning videos. Click here to check it out or copy the link, https://www.edapp.com/blog/types-of-microlearning/.
7. Sales Training
If you need to train your retail staff on what to say to customers, what not to say to them and how stuff works, then mobile-based microlearning is for you. You can send operational guides, lessons, and other corporate learning materials to all staff (or potential staff), wherever they are, instantly.
You may want to help reinforce elements of a sales script to ensure that they have absorbed the knowledge transfer you had imparted to them previously. The following example allows learners to drag and drop answers into the correct order to ensure they're focusing on the correct features at the correct times.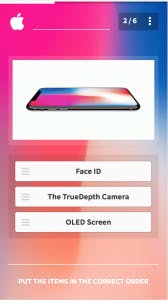 Alternatively, you could check that a salesperson actually understands what features do and how they are linked by creating a lesson that asks you to draw a line that connects linked answers. The interactive nature is far more engaging and effective than simply barraging learners with multiple-choice quizzes. At the end of the day, reinforcement helps to embed.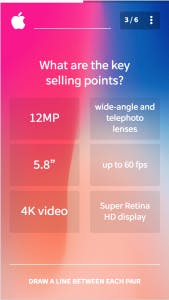 For more retail-based microlearning examples, check out how Pandora jewelry's training courses achieve completion rates of over 90% when using mobile-based microlearning to train its customer-facing retail staff.
8. Refresher Courses
Once in a while, it is good to refresh your employees with knowledge essential to their job. There are several refresher courses that adopt micro learning by delivering their lessons bite-sized, which helps with the absorption of information by the employees. There may be additional information that the employees need to know regarding their roles and micro learning is the best learning solution with their busy schedules.
9. HR Initiatives
Orienting your employees with the company policies and other company guidelines is made easier with microlearning. HR initiatives can be delivered through the use of different learning software and microlearning systems which your teams can take any time. Make dissemination of information and learning materials more fun with an interactive and mobile-based training platform.
10. Knowledge Reinforcement
Training retail staff in task-driven actions can be relatively straightforward when compared to performing internal company training with corporate staff. But, whether you're looking for an alternative to dragging an office full of busy workers into a central location or giving individuals knowledge on how to perform or behave in certain scenarios, microlearning can be a great aid.
Related: How microlearning engages young employees
In the next microlearning examples, we see how a company is preparing someone for management: reinforcing the information after knowledge transfer by using interactive lessons – thereby making them more engaging. The microlessons are perfect for onboarding and internal mobility.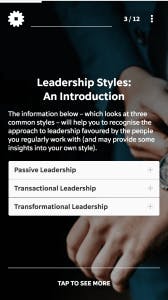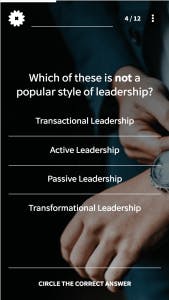 In these corporate eLearning examples, we check that a learner understood a situation regarding a scheduling issue by using interactive lessons. There's more information on how to create the perfect micro lesson plan, here.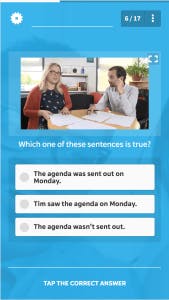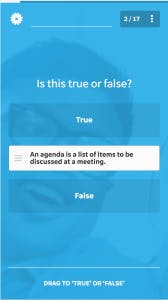 These learning materials are perfect examples of point of need training–information that is available on-demand–which helps with a very specific situation without getting lost in the noise. As a learning solution, they can be distributed instantly and even done on a commute (you can read more about point-of-need, which is also called just-in-time (JIT) training, here).
There are many other types of microlearning, but if you'd like to know how EdApp's rapid authoring tool effortlessly creates microlearning for such lessons and how content can be tailored to your organization's existing learning management system – making your online-learning dramatically more effective – get in touch at enquiries@edapp.com. You can also try EdApp's SAAS LMS and authoring tool for free by signing up.
11. Drag to Reveal
Another great interactive eLearning example is the drag to reveal activity. This can be seen in action with the use of the Comparison template in EdApp's training program – Spirits, Beer, and Wine course, which is a must-have course for anyone training bar staff. This is another great activity for helping learners remember the content that they are exposed to. This is because it makes a memorable impression when they have to manually drag a slider across to reveal the content.
12. Drag to Correct Category
We can see an example of an eLearning activity that involves dragging items to the correct category in the course Waste Management Safety which uses EdApp's Drag to Match template. This is just one of the many safety courses on the EdApp safety training software.
It can also be considered a gamification eLearning example as this type of activity helps a learner create connections, which further cements what they have learned into their long-term memory. It is an important technique for the type of safety courses on EdApp that require a learner to completely master a topic for their well-being.
13. Scratch to Reveal
One interactive technique that is perhaps one of the best eLearning examples is the scratch to reveal activity. This can be seen in EdApp's Utility Knives Safety training program, where it is used to make students take agency in their learning. This type of activity is useful because of its tactile nature. Having learners scratch away the image to reveal the content underneath will make for a more memorable experience, especially when it is done on mobile.
14. Video Collection
Found under EdApp's collection of Content templates, Video Collection displays a group of videos that learners can select and compare. This template allows learners to experience videos in a non-linear order, offering a more custom learning experience. The EdApp learning platform also hosts a Video Slide template and supports both YouTube and Vimeo Videos, which can be embedded in additional video templates. The Retail Services: Communication training program (illustrated above) can also be found for free in EdApp's extensive course library. The course is fully editable and is designed for you to improve your communication in the workplace.
15. Word Construction
EdApp's Word Construction Concept template is found under the "Concepts" category, which is designed to reinforce singular concepts. In order to achieve this, learners must filter and recreate statements through interactive lessons. The Word Construction Concept template challenges your teams to spell key words from your lesson content. With this template, learners are challenged to reproduce words they have just learned or reinforce the spelling of challenging words. Contributed by LN Consulting, the course above is taken from the Mentoring course, which is also found in EdApp's course library and is completely editable. The effective employee training course includes content designed specifically for aspiring mentors to learn effective mentorship. On the other hand, mentees have the opportunity to learn how to get the most from their mentors.
16. List Slide
Also found under EdApp's "Content" category, the List Slide template is clear and simple, perfect for optional narration. Acting as a table of contents, this practical template can provide an overview of your content (as the image below depicts). Similarly, it can be easily used to summarize learned content. EdApp's Food & Mood course, contributed by Marley Spoon, explores the link between mindful eating and identifies which foods will bring the best in you and which 'trigger foods' have a more negative impact on you and your teams' moods. Here, the List Slide is setting up the contents of the lesson, which gives the learners an outline of what they're about to learn.
17. Surveys
Wanting to find out what the trainees thought about the training?  The surveys feature in the EdApp SCORM LMS software allow trainers to gather feedback from learners.  How well did the trainees receive the lessons about communicating via a distance work environment?  Take the feedback and make adaptations for future online training!
18. Multiple Choice
The Multiple Choice Templates available in EdApp's cloud-based authoring tool allows users to answer questions about the content.  This is perfect for ensuring understanding and evaluating concerns relating to misunderstandings or areas needing clarification.
19. Concepts
Wanting these same employees to hone in on specific skills and really explore those concepts more in-depth?  The multimodal learning concepts option is great for reinforcing singular concepts by having learners recreate and filter statements related to the content they previously viewed!  This effective training activity gets their minds active and engaged, rather than just passively receiving information.
20. Cybersecurity 
A great microlearning example to increase cybersecurity awareness is through EdApp's Cyber Security course. This completely free course, along with hundreds of others in the award-winning platform's built-in editable content library of read-made courseware, is full of gamification elements. Trusted by industry leaders around the globe, everyone from international banks to consultancies has implemented the Cyber Security course to have an up-to-date understanding of how to recognize and mitigate any potential cyber threats. To reinforce these concepts, gamification is introduced throughout the highly interactive, intuitive, and most importantly, effective microlessons.
Related: Why microlearning works
Want more great microlearning?
Great microlearning courses typically see eLearning course completion rates soar from under 20% to well over 80% – and that's before adding games and incentives. If you'd like to know more about implementing it at your organization, get in touch at enquiries@edapp.com. You can also try EdApp's Mobile learning management systems and authoring tool for free by signing up here.
Curated course examples