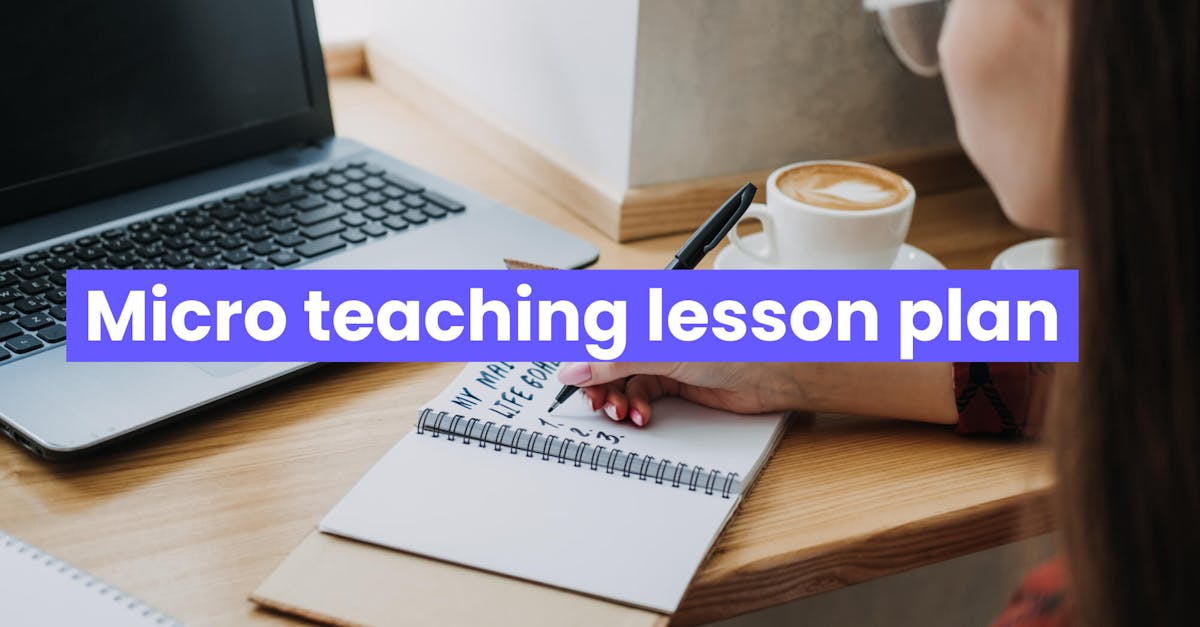 Micro teaching has recently emerged as an effective instructional strategy that allows educators to focus on specific teaching skills in a controlled environment. To implement this, a successful micro teaching lesson plan should first be developed. In this article, let's look into how to create a micro teaching lesson plan to help you achieve your learning goals.
What is micro teaching and what is a micro teaching lesson plan?
Micro teaching is a teaching technique and a learning strategy that involves breaking down lessons into smaller, more manageable parts. These smaller parts are then called micro lessons, where educators can focus on specific teaching skills and strategies.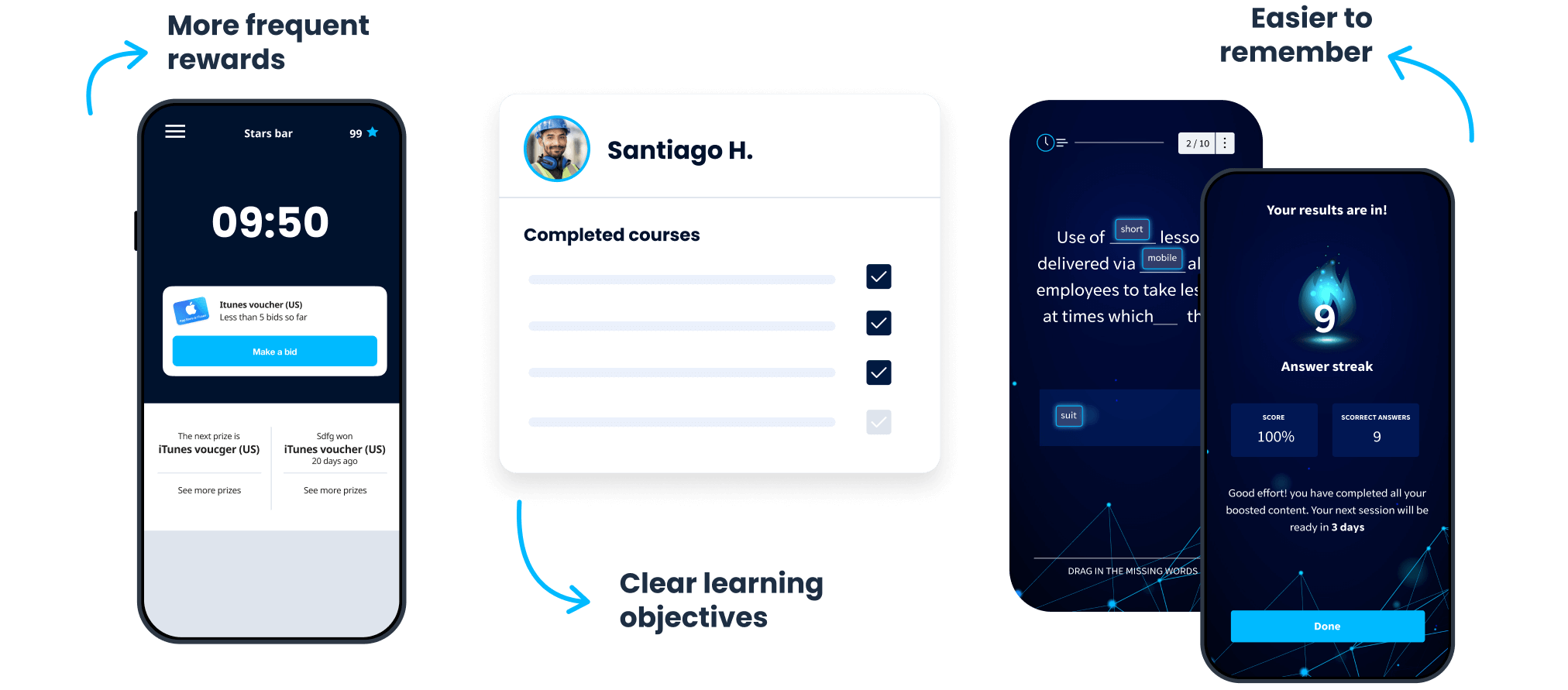 A micro teaching lesson plan is a miniature version of a regular lesson plan. It typically includes all of the same elements of a regular lesson plan but on a smaller scale. This can be beneficial for new teachers because it allows them to practice planning and teaching a complete lesson without the pressure of a full classroom. On the other hand, learners can get highly targeted and focused lessons without being overwhelmed.
Importance of a micro teaching lesson plan
A micro teaching lesson plan plays an important role in the success of a micro teaching strategy. It serves as a roadmap to make sure that lessons are well-structured, objectives are clear, and strategies are aligned with the desired outcomes. A well-designed lesson plan also gives a framework for trainers and educators to practice and improve their teaching skills, making the most of the micro teaching experience.
What to include in a micro teaching lesson plan
While micro teaching can be short, it doesn't mean that attention span and knowledge retention wouldn't be a problem. The good thing is there's no shortage of ways to make learning appealing. Here are some ideas to include in your lesson plan:
Use gamification – Add game elements like drag and drop and fill in the blanks that your learners can complete in just a few minutes. 

Make it mobile-ready – Opt for microlearning courses and activities that you can deliver automatically to your learners' mobile devices. This helps make training more accessible and familiar.

Foster collaboration – Use discussion boards and forums to facilitate collaboration among learners and help them actively engage with the topic.

Conduct knowledge assessments – Before a lesson, test your learners' knowledge on a topic with a quick test. This way, you can gauge everyone's skill level and adapt your lesson accordingly.

Use spaced repetition – Reintroduce topics at increasing intervals until learners have retained the knowledge in their long-term memory.
Steps in making a micro teaching lesson plan
So, what's the best way to approach an amazing micro lesson plan? Our learning experts recommend breaking your plan down into clear steps to ensure that you're creating the best learning experience for your teams.
1. Introduce learners to the topic with a title slide
It's important to start by telling your learners what the lesson is about. This puts them in the right frame of mind by getting them thinking about learning and making them more receptive to new information.
By giving them an overview of the topic, you're also making them think about the context (for more on why this is important and what they know about the subject already). The more they can relate to the subject matter, the more effective the lesson will be, all while providing a greater opportunity for the new information to embed into your learners' long-term memory with ease.
2. Use different elements to present content
Consider splitting the information into multiple lessons. Using four slides is an optimal number for directed-focus lessons. Use different elements such as videos, images, and graphics to break down walls of text.
3. Reinforce content using interactive activities
Next, it's recommended to introduce interactive activities like quizzes and games to help reinforce your content. If your learners get the answer right, you can reinforce why the right answer was important. However, if they get it wrong, it's equally important to correct any misconception and explain what the right answer is: any delay will increase the likelihood of retaining the wrong information.
4. Applying gamification to a micro lesson plan
Playing games makes for effective learning, but making your lessons competitive (and even rewarding) will drive effectiveness even further. There are various microteaching methods for doing this (which ultimately depends on which Learning Management System you use) but scoring answers, setting time limits, and awarding points for completing tasks within the lesson all increase learners' engagement.
Implementing your micro teaching lesson plan with EdApp
EdApp is a microlearning platform that's the perfect companion for implementing your micro teaching lesson plan. While it's free to use, it packs a punch with all the powerful and innovative features.
With an unlimited brainstorming companion, you can generate fantastic training idea after excellent training idea for your lesson plan. EdApp's AI Create is intended to help you push through course creation, whether you're stuck in the middle of a lesson or have no idea where to begin. Streamline the course building process using AI and never start with a blank page!
On the other hand, you can use EdApp's Couse creator tool along with its template library to bring your micro teaching lesson plan to life. Populate your content using game, quiz, content templates, and more, and watch them turn into beautiful microlessons. With the built-in Canva integration, you can bring in graphics, images, and elements that you already have without leaving the app.
Additionally, you'll have an in-app spaced repetition tool as well to help you reinforce learning. EdApp's Brain Boost automatically creates lessons with previously shown content and repeats it regularly. So your learner can focus on the concepts that aren't sticking.