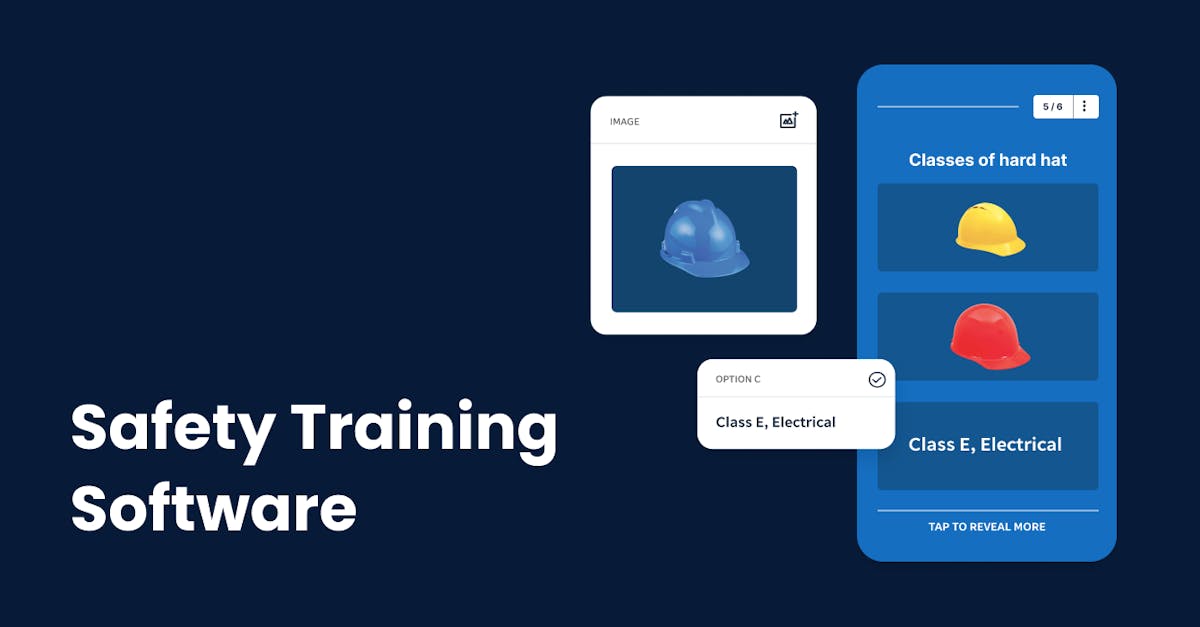 Safety training software is an invaluable tool allowing training managers and L&D leaders to effectively build, manage, and optimize a safety management program that will protect their workforce from any potential health and physical hazards associated with the nature of their job. To help you out, we've created a list of 10 best safety training software and highlighted some of their key features and advantages that you should consider. 
1. EdApp
Currently ranked as the most recommended SAAS safety training software in our list is none other than EdApp. This mobile-first learning platform takes pride in its advanced and user-friendly features engineered to help L&D teams across different industries to easily onboard and continuously train their team, including their remote and mobile workforce located across multiple regions.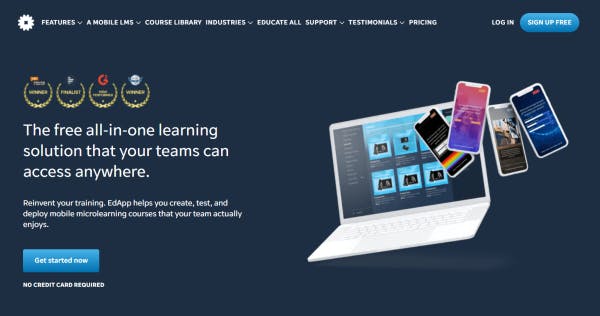 One of the key hallmarks of EdApp is its comprehensive m learning content library, which is filled with beautiful, world-class safety training microlearning courses and learning materials that can help you establish a safety culture. There's a free construction certificates online about New Hire Safety Orientation, which you can use to get your new employees on board with your company's safety practices and regulations. They also developed a Fire Safety course, which educates teams from various industries about the right way to recognize fire hazards and respond to one in case of a massive fire breakout. (You may browse more of their safety training courses by visiting their course library.)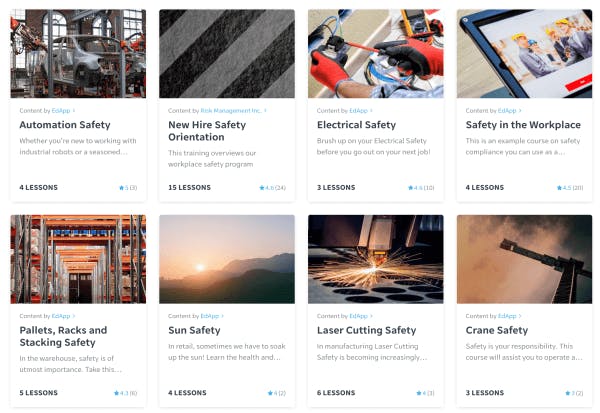 But what makes these sop training courses a must-have is that they are mostly editable. Thanks to this software's customization authoring tool, you can rebrand them, edit or add content, and even include gamification elements and quizzes to make your safety training more fun and motivating.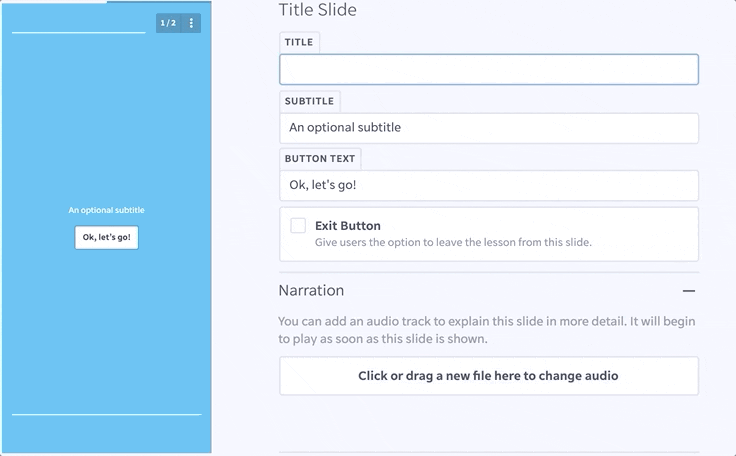 Admin users can also view real-time reports and granular interaction details through EdApp's advanced analytics suite. This information can be used to measure your employees' learning progress and identify and address any learning gaps within your team. You can pull all these data points into a spreadsheet, which you can share further within your organization. 
Cost: Free

Key Features: Comprehensive elearning content library, ready-to-use and editable microlearning courses, games and quizzes, mobile accessibility, advanced analytics suite
Sign up for Free and Start Using The Best Safety Training Software!
2. EHS Insight
EHS Insight is another excellent safety training software to consider, which makes use of modern methods and advanced tools to ensure the effective implementation of a safety training program. Here, you no longer need to spend days and weeks building your safety training program. Featuring its vast online training content library, you can just grab training content and provide a consistent level of corporate training to your new and existing employees anytime needed. Among the safety training courses that they offer here include scaffolding safety, power tool safety, slips, trips, and falls, laboratory ergonomics, and more. They are all mobile-friendly, so your learners can always learn on the go.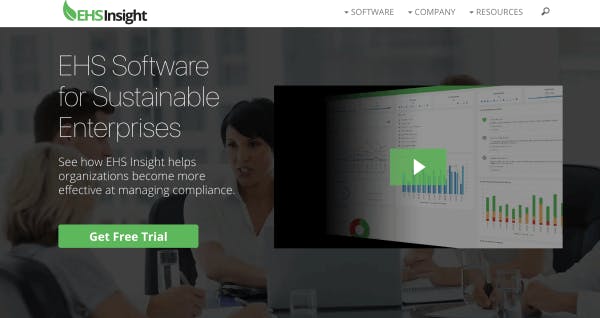 But that's not all – this learning management software can also run deficiency reports to help you identify who needs safety training in 30, 60, or 90 days. Or if needed, you can use it to launch skill assessments and surveys so that you know the type of training that your employees need the most.
Cost: Paid Plans

Key Features: Online training content library, mobile accessibility, analytics and deficiency reports, skill assessments and surveys
3. Cority
Cority is a safety training software that is particularly ideal for organizations with medium to large workforces, like manufacturing, pharmaceutical, healthcare, and more. There are many ways to get your teams up and running while adhering to the industry or your corporate's safety requirements. They can learn through classroom training with a virtual trainer or webinar series with their consultants. To advance their workplace safety knowledge, your learners can also view articles, product documentation, and safety training videos from Cority, as well as participate in discussion forums.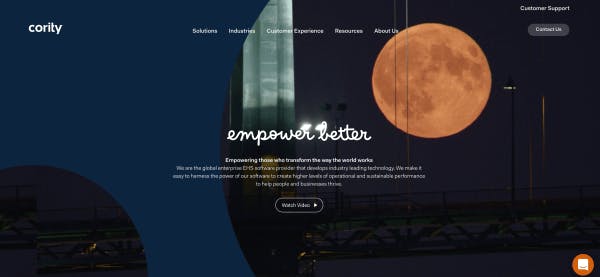 This software has also taken advantage of mobile technology to ensure that all your employees can participate in your training initiative. It has an offline function, which means that anyone can easily access your safety training on their mobile devices, even with no internet connection.
Cost: Paid Plans

Key Features: Classroom training, Cority 101 webinar series, latest resources like article, documents, and training videos, mobile accessibility with offline functions 
4. Vector Solutions
Vector Solutions has combined the advanced features of their Convergence LMS and their eLearning courses to provide quality and pain-free safety training for small to large enterprises. Over the years, their customers have relied on them to deploy ready-made safety courses like cranes and rigging, driver safety, and first aid, which are all based on industry's best practices and international standards. But what makes them special is that they are delivered in 3D animation with straight-to-the-point content, actions, and practices that aren't normally offered in your usual online training program. 

What's more, this software can be used to create your own training content from scratch, schedule delivery of recurring courses, and generate and share reports and analytics. Vector Solutions can also lend a hand in the rapid reporting and tracking of all phases of any workplace safety incidents, hazards, and near-misses so that they can be addressed immediately and avoided in the future.
Cost: Paid Plans

Key Features: Convergence LMS, ready-made safety courses in 3D animations, custom content creation, scheduled delivery of courses, reports and analytics, incident tracking
5. Conductor
Conductor is a safety training software fully packaged with intuitive, user-friendly features that can take the hassles out of creating, managing, and tracking a safety training program. It is the ideal tool that can help you provide your team with instant access to training information, ensuring that their skills, knowledge, and microcredentials are up to date with the safety requirements set by OSHA, ISO, HCFA, and many others. Conductor also provides over 30 reports with the exact information requested by these accrediting and licensing bodies.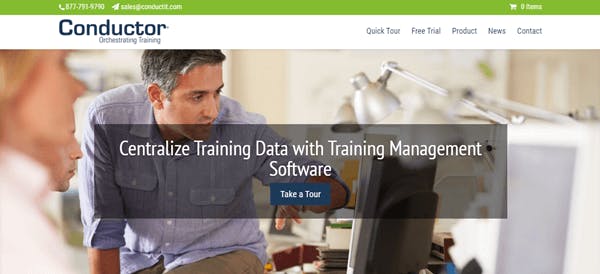 This software is available in two versions: a Standalone PC Version for smaller organizations and a Network version for larger ones with multiple administrators. Add-ons can be purchased for a more streamlined training process, like the Student LAN to allow learners to enroll in courses and view their learning results, and Badge Scanner to easily track and credit training for each learner. 
Cost: ,995 – ,995 USD

Key Features

: User-friendly interface, course creation,

employee training tracker

, compliance reports with the information requested by accrediting and licensing bodies
6. Crowd Wisdom
You can also deliver high-quality and engaging safety training with this learning platform, Crowd Wisdom. Here, you can develop and customize your safety training courses, and manage and track your employee's learning progress through a centralized hub, eliminating the stress of jumping from one tool to another. This software also makes it easier to administer dynamic tests and assessments and check the level of your employee's safety skills and knowledge, which can help you better identify the training content that will be most beneficial for them. If needed, you can also offer credentialing and certificate programs to further motivate your team into taking and completing their safety training courses.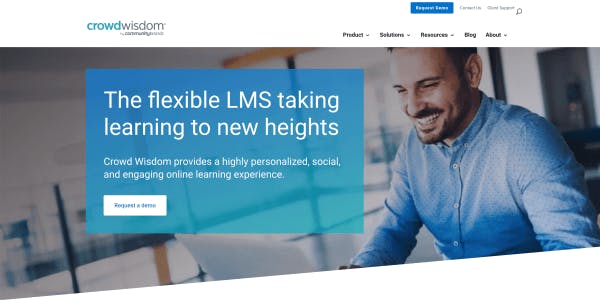 Cost: Paid Plans

Key Features: Develop and customize courses, manage and track learning progress, dynamic tests and assessments, credentialing and certificate programs
7. ELearning Brothers
If you want to deliver your safety training uniquely, then ELearning Brothers is the way to go. This software features an advanced authoring tool with templates, frameworks, and interactive elements that allow training managers to build engaging and visually appealing safety training courses, even without requiring any coding or design expertise. The best part? They also support a VR format for creating an immersive learning experience in virtual reality, where your learners will be able to learn how to apply the industry safety rules in real-life scenarios.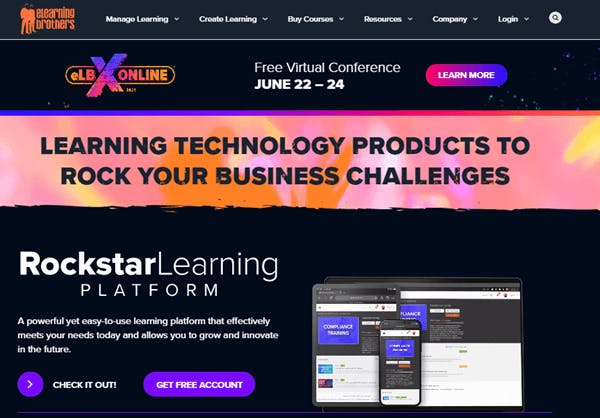 In case you're short on resources, ELearning Brothers also has you covered with their pre-built safety training courses that are organized by subject-matter experts and instructional designers. These lessons are short, highly concentrated, and mobile-responsive, which perfectly fits the busy schedules of your employees.
8. ProProfs
ProProfs is designed to ease up the process of creating safety training content, allowing you to quickly develop online training courses and quizzes with hundreds of available templates and media content. If you need to deploy an online course right away, this software also offers pre-made courses and assessments covering topics on safety compliance training, such as Basic Firearms Safety, Chemistry Laboratory Safety, Welding and Cutting, Oil Safety, and more. A collaborative learning environment is also promoted through features like discussion forums and virtual classrooms.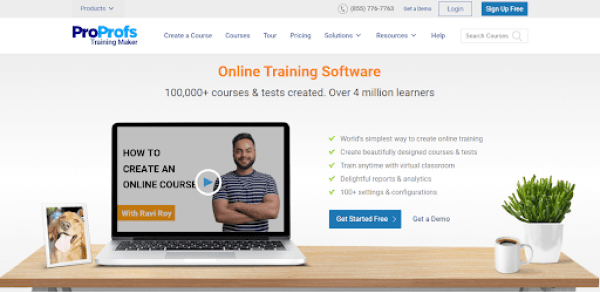 Cost: Free and Paid Plans

Key Features: Custom course builder, premium library with pre-made courses and quiz assessments, discussion forums, virtual classrooms
9. AdaptiveU
AdaptiveU is an invaluable training software that can help you create simple workplace safety courses in just a few easy steps. The slides can be customized to match your branding style and color, while the content can be created from scratch using a simple, easy-to-use editing tool that contains all sorts of media components, such as files, documents, and pop quizzes. You can do all these tasks while also viewing reports and tracking data. While extremely useful, it lacks an editable content library, meaning you may have to spend more time creating your content.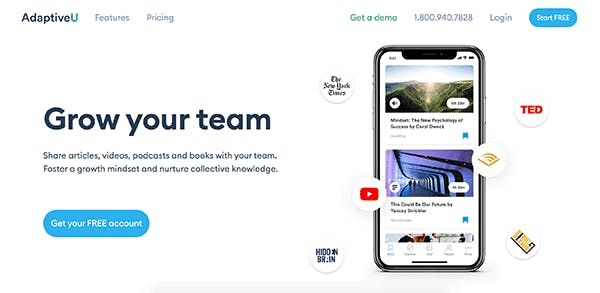 The free plan allows you to create up to 10 challenges and invite 10 active users to take them, although you're only limited to 1 GB of storage space.
Cost: Free and Paid Plans

Key Features: Customized courses, easy-to-use editing tool, training tracker and reports
10. IsEazy
IsEazy is a training software with a simple, friendly interface, which makes it easier for training managers to build safety training courses, regardless of their design and coding experience level. What makes this software stand apart from the other tools is its ability to create slide-based lessons using modern design templates with an option to add voice overs, videos, links, and cards. Courses consist of chapters, but sequential navigation is available only in a PRO plan. Upon course completion, learners can be provided with a final quiz.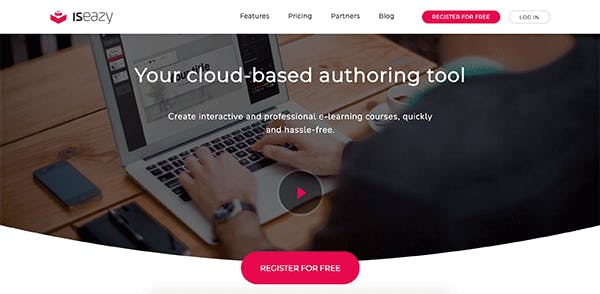 It offers a free plan, although you have to take note that your safety training courses will be published with an IsEazy watermark. If you want to build lessons that you can call your own, you may want to explore its paid plans. 
Cost: Free and Paid Plans

Key Features: Simple and friendly interface, slide-based courses, modern design templates, course quiz and assessments
You may also be interested in: