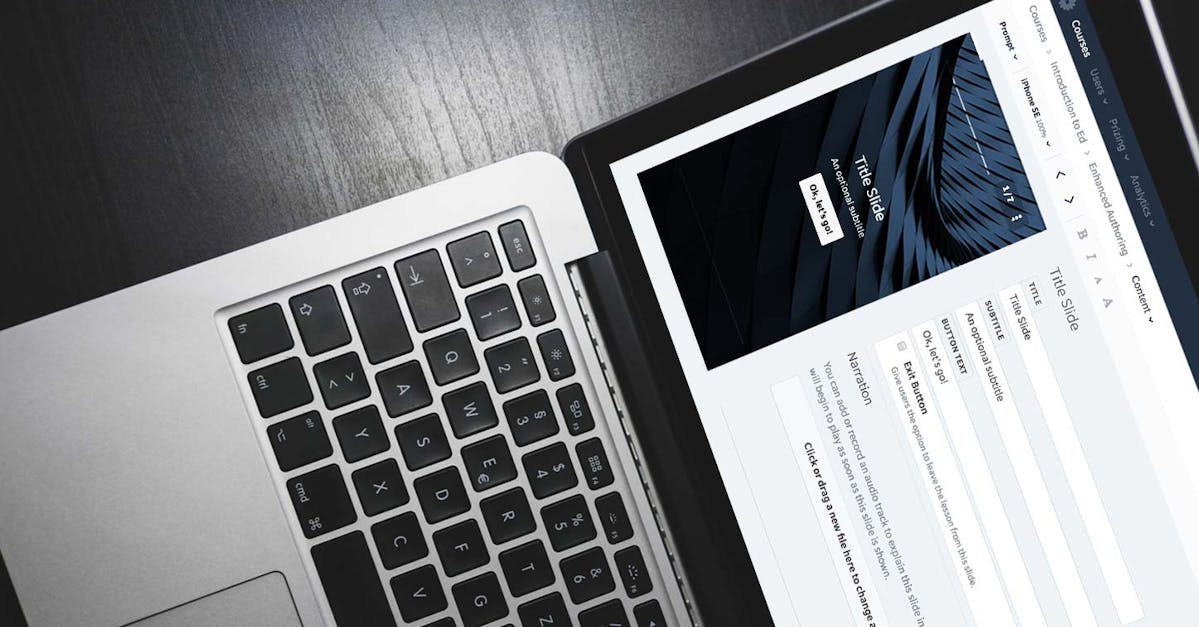 Learning management systems are a key component of every corporate learning and development roadmap. But contrary to popular opinion, an LMS is not a one size fits all proposition. 
Depending on your industry, you likely have specific requirements that not every LMS supports, or require additional work to configure. This is especially true in enterprise-size organizations industries where corporate instructional training materials, compliance, tracking, reporting, and regulations can be much more important and rigorous than in smaller businesses.
So what is needed in an LMS in order to develop custom online training? And what do you need to consider when choosing a corporate LMS? In this article, we look at the key functionality that you need to examine.
LMS Feature For Corporate Learning #1 – User Management
User management is a key component is any LMS or content-management platform, and it can help simplify your role as a course administrator.
Naturally, your business use cases will inform exactly what user management features are essential for you, but at a minimum, we would expect to see the following options available in a corporate learning platform.
A simple create/deactivate/delete user process

An automated bulk user creation/load from file; assists in supplying content to a large volume of employees at any time

A single sign-on integration

The ability for employees to be assigned to definite groups, for example, teams, regions, shops, locations, and roles, to make setting up a package of courses, or a specific elearning development path easier.

An easy enrolment process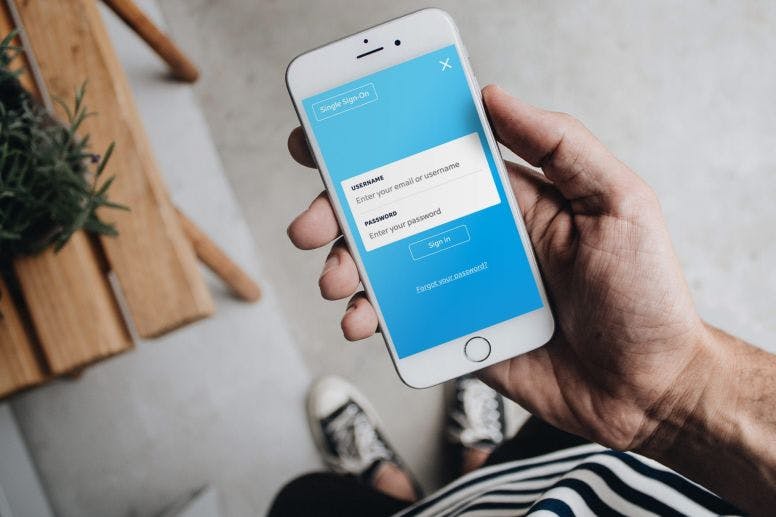 Some organizations with large numbers of employees will appreciate more in-depth segmentation and targeting options that can aid the tracking of training plans and reporting. (Add a link to 'training plans' / 'training plan templates' keywords article (to be developed)) Useful segmentation options include those based on enrollment, completion, among other filters.
From the learner side, your employees should ideally be able to view their profiles on the front end of your website or app via a single portal and find out key information such as how many courses are available to them, how many they've taken, and other details about their progress.
LMS Feature For Corporate Learning #2 – Course Authoring
In the context of learning and development, an authoring tool commonly refers to scorm compliant or custom elearning software that helps to create eLearning, learning courses, online-learning quizzes, and other w digital content. The main job of an authoring tool is to make developing content more efficient, and open up possibilities that would be unfeasible, or too time-consuming to develop without a dedicated tool. 
With the rise of cloud-based HTML5 authoring software, it's now a prerequisite for any enterprise LMS to include some form on built-in content authoring tool, and these can range from very basic block type builders that can only use text and images, to fully integrated HTML and microlearning authoring tools that will negate the need for you to purchase a separate authoring solution.
So it's important to check that any LMS has elearning authoring tools that suit the type of content that you want to create and help you to create it quickly and easily.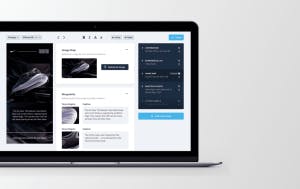 An important part of the authoring tool specification is what type of content it supports. It's fair to say that almost all authoring tools support text, images, and video, but if you have existing training content in older formats that you want to import, for example, PPT presentation, ensure the tool allows you to do that automatically.
Some basic content types that you will probably use include:
Presentations .ppt, .pptx

Audio.mp3

Images JPG, PNG, GIF

Video .mp4, .flv

SCORM packages (1.2 or 2004 2nd ed., 3rd ed., 4th ed.).zip

Reference documents.doc, .xls, .pdf
LMS Feature For Corporate Learning #3 – Course Management
An enterprise LMS should help rather than hinder the course management process by giving you full control and flexibility without bogging you down in technical options.
To deliver new content quickly and achieve a quick time from creation to publishing lookout for 'draft to publish' functionality. This simply means a quick two-step process to 'switch on' you draft courses' and make them available to learners without unnecessary and time-consuming extra steps and export option setup.
Learning paths, or journeys, are another key feature of a course management system, you should be able to quickly and simply combine modules and courses to create custom blended-learning paths with prerequisite rules, calendar settings, daily limits, and minimum pass scores.
Other options that will assist you in course management include the ability to curate the scheduling of courses.
Depending on your needs, other evolving course management features to look out for are badging and certificates, and the ability to automatically send email notifications, including automatic triggers based on user activity.
LMS Feature For Corporate Learning #4 – Course Distribution
The next area to look at is how the learning management software helps you to distribute your courses so that learners can access them. Things to consider here would include Single-Sign-On (SSO) options and how the course can be accessed. For example, can it be accessed on-demand via the cloud or a dedicated app?
Course distribution features also cover the output formats and eLearning standards that the learning software is compatible with. At a minimum, the corporate elearning tool should be capable of distributing and tracking courses using the popular tracking courses using xapi.
Distributing a course so it can be accessed offline on a mobile device is essential in our current digital age, determining how successful employees are in learning the necessary content for organizational success. Mobile learning provides various benefits to employees, boosting engagement and retention rates.
LMS Feature For Corporate Learning #5 – Learning Analytics
It is crucial for enterprise businesses to know exactly who has been trained on what, and when, and what results they achieved, so the reporting and analytics features of an LMS should meet certain minimum specifications, for example, group and cohort reporting, detailed segmentation, and data exports.
The best LMS will allow you to keep track of the success of your program and monitor the performance of courseware to help identify skills gaps or potential training design improvements. 
An LMS like EdApp allows you to drill down into user metrics for knowledge reports and assess your companies behavioral trends, and provide your team managers with progress boards that show an easy to consume snapshot of how things are going. Most LMS now features a reporting and analytics suite or dashboard.
User Segment Reporting enables learning and development managers to see the performance of the team, focused on a specific region. This enables any potential gaps in learning to be bridged through the personalization of training.
Reporting Granularity provides accurate and precise data for the correct understanding of the progress of an eLearning program, whether it is a specific course, a lesson, a question, or a slide.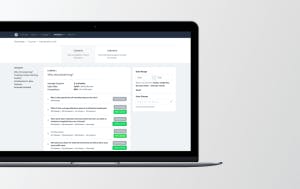 LMS Feature For Corporate Learning #6 – Continuous Learning
The final feature to consider when looking for an enterprise LMS is the ability to support continuous learning.
Continuous learning is about further expanding the employee skill-set in response to a changing work environment and new developments. This is very important because changes happen daily that must be responded to daily. For example, the introduction of portable devices in the workplace creates a need for people to train on tablets to complete tasks more efficiently.
Continuous learning supports shaping a team to adapt to changes in the business environment and the constantly changing economic climate by helping to transfer the latest knowledge.
Continuous learning also has strong links with social learning because individual social news feeds and work-related groups play a major role in what we learn and how we communicate and share knowledge.