Supercharge your organization's training program and take it to the next level by developing a comprehensive training plan. Even better? You can also seamlessly integrate it with your Learning Management System (LMS) to maximize the benefits of your training efforts. 
This article will guide you through a step-by-step guide on creating an effective training plan and share valuable insights on how to integrate it with your LMS. 
But first, let's define what a training plan is and the importance of creating one. 
What is a training plan?
A training plan is a crucial tool that helps you define the specific goals of your training process. It allows for ongoing monitoring of progress during the training and creates a means to evaluate the outcomes.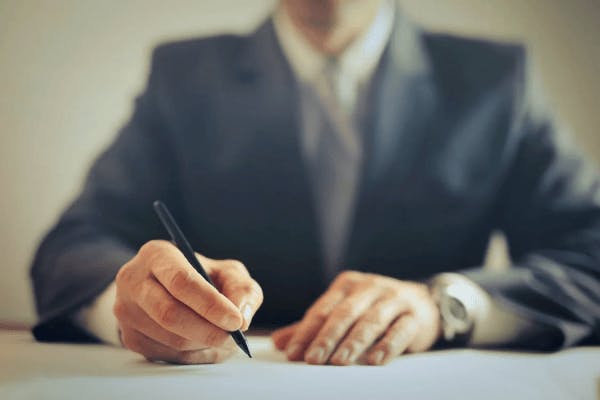 Essentially, the training plan acts as a comprehensive guide that equips you with everything you need to effectively conduct the training. In most cases, a training plan template contains the following:
Target group

Learning goal

Expectations after training

Content and training topics

Sources

Literature

Teaching/ technical aids

Training methods

Time and place of training
Why is it important to create a training plan?
When it comes to your organization's training efforts, having a clear and structured plan in place can make all the difference. Like a roadmap, a well-designed training plan makes sure that your training objectives align with your organization's goals. It brings consistency and direction to your training efforts, so the results will contribute directly to the growth and success of your organization.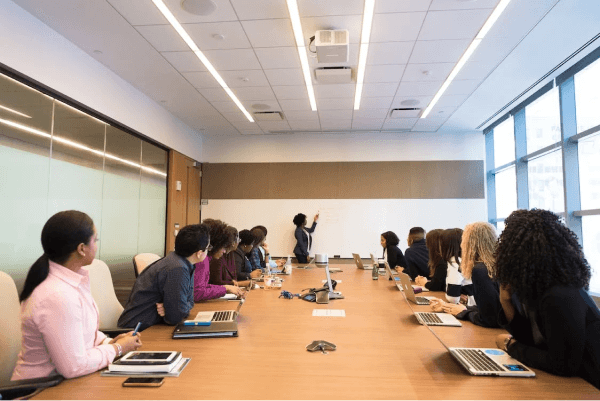 Creating a training plan is also a good opportunity to identify and address skill gaps within your workforce. By conducting a thorough assessment of your employee's current skills and performance levels, you can develop targeted training programs that bridge these gaps, enhancing their overall performance and productivity.
What are the benefits of creating a training plan?
Now that we understand the importance of a training plan, let's explore some of its key benefits: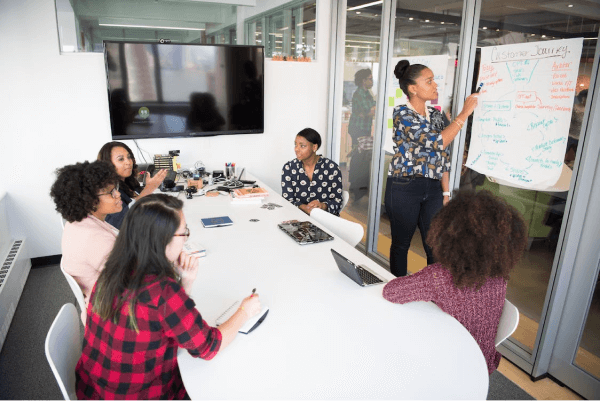 Training consistency
A well-designed employee training plan creates consistency in the delivery of training across your organization. This approach makes sure that everyone receives the same knowledge, skills, and best practices, creating a cohesive workforce capable of consistently delivering high-quality performance and outcomes. 
Cost-Effective Training
Creating a training plan allows you to identify the most cost-effective training methods and resources. By streamlining your training efforts, you can allocate resources efficiently, minimize unnecessary expenses, and maximize the return on your training investment.
Continuous Improvement
A training plan promotes a culture of continuous improvement within your organization. Through ongoing evaluation and feedback, you can identify areas of improvement and improve your training programs accordingly. With this approach, you can rest assured that your training programs remain relevant, up-to-date, and aligned with the ever-changing needs of your organization.
Compliance and Risk Mitigation
In industries where compliance is mandatory, a training plan will give you peace of mind knowing that your staff receives the necessary training to meet regulatory requirements. It protects your organization from potential compliance risks, legal issues, reputational damage, and financial penalties that may arise from having a team that lacks training. 
How to create a training plan
Here, we'll guide you through the step-by-step process of creating a training plan that actually works.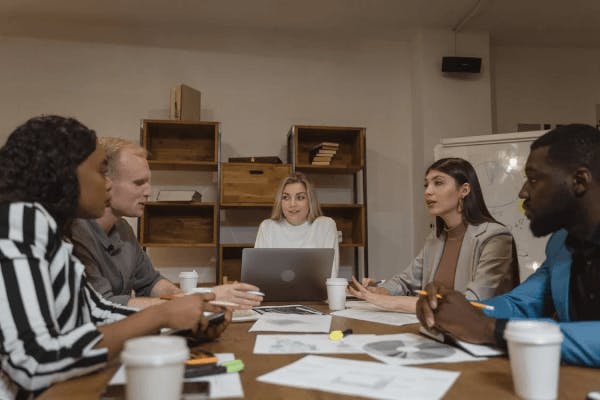 1. Define training objectives
The first step in creating a training plan is to define clear and specific objectives. These objectives should align with your organization's overall goals and address the skill gaps or performance areas that need improvement.
For example, if your objective is to enhance customer service, then your training plan should include objectives like improving communication skills, problem-solving abilities, and product knowledge.
2. Assess training needs
To identify the training needs of your employees, conduct a thorough assessment. This can be done through surveys, interviews, focus groups, or analyzing performance data. By understanding the current skill levels and performance gaps, you can tailor your training plan to meet the specific needs of your workforce.
3. Select training methods
Once you've identified your training objectives and assessed your learners' needs, it's time to decide on your training methods. 
There are various training methods available, such as:
Instructor-led session - it involves a trainer delivering content to learners in a face-to-face classroom setting.

Online training or e-learning - it delivers content through electronic platforms, such as online courses, virtual classrooms, or interactive multimedia modules.

Blended learning - it combines face-to-face sessions with online components to maximize both the benefits of in-person interaction and the convenience of online learning.

Self-paced learning - it gives the learning responsibility to your learners by allowing them to read and access their training materials at their own pace and according to their specific needs and interests.
Make sure to consider the nature of the content, the learning preferences of your employees, and the available resources when selecting the appropriate training methods. 
Pro tip: a combination of different methods usually brings out the best results.
4. Create your training materials
Developing high-quality training materials is highly crucial for effective training and knowledge transfer. Create engaging presentations, instructional videos, interactive e-learning modules, and handouts that align with your objectives and your learners' training needs. Keep in mind that the materials you're creating should be visually appealing, easy to understand, and accessible to all learners.
5. Implement the training plan
Now that your training plan is ready, it's time to implement it. Schedule training sessions, allocate resources, and communicate the training schedule to the employees. During the training sessions, it's important to make sure that you're well-prepared, the content is delivered effectively, and there are opportunities for hands-on exercises. 
6. Evaluate your training
To measure the effectiveness of your training plan, it's important to conduct evaluations after the training. Use pre- and post-training assessments, feedback surveys, and performance evaluations to get a better look at the impact of the training. Analyze the results to identify areas of improvement and make necessary adjustments to your future training plans. 
How to integrate your training plan with your LMS
Integrating your training plan with an LMS streamlines the entire training process. It allows you to easily manage your training materials, track learner progress, and deliver online courses.
To integrate your training plan with your LMS, follow these steps:
1. Identify a suitable LMS platform that aligns with your organization's needs.
Research and select an LMS platform that meets your organization's requirements. Consider factors such as user-friendly interface, scalability, reporting capabilities, and integration options.
One highly recommended LMS platform to consider is EdApp, which stands out as one of the best options available in the market today. Not only is this LMS free, but it's also incredibly easy to use, requiring no learning curve.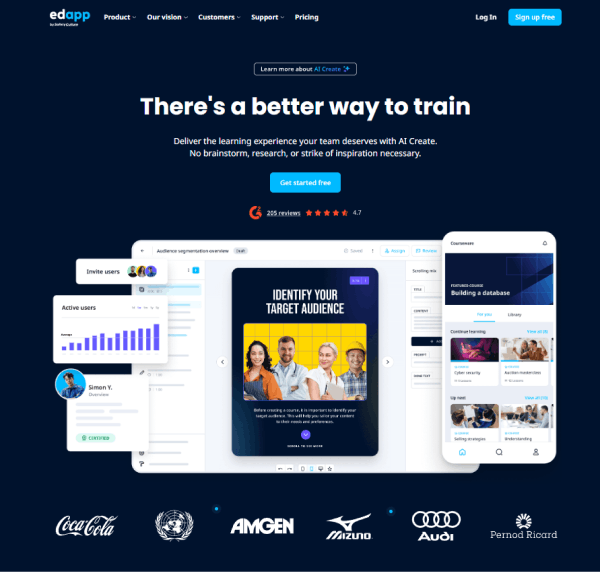 With EdApp, you can deliver top-notch onboarding, training, and learning content to your teams without having to overspend your time and money. Plus, it offers easy accessibility, allowing you and your learners to access the courses using almost any device, in any location you prefer, and with or without an internet connection.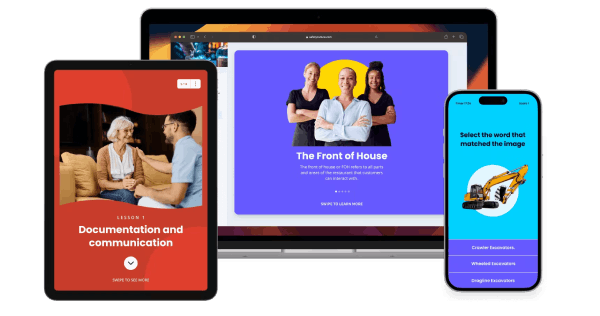 In fact, industry leaders like Deloitte, Shell, Audi, Pandora, and Marley Spoon have embraced EdApp for its powerful and advanced yet user-friendly training solutions, which have significantly improved the quality of their training programs. 
Integrate your training plan with the best LMS in the market! Join EdApp today!