Have you ever been in a situation where you absolutely loved your job but couldn't stand your boss? On the flip side, have you ever had a job that you despised, but had the best boss in the world? It matters right? Well, that's what the Path Goal Theory of Leadership is all about.
To help you understand the role and importance of leadership at work, we'll explore the path goal theory of leadership theory and practical ways you can apply the principles of this management theory to your workplace.  
What is the path goal theory of leadership?
The path goal theory of leadership states that a leader's behavior directly impacts the satisfaction, motivation, and productivity of subordinates. This management theory was first developed in the 70s by management theorists and psychologists and then finally refined by one of the original proponents, Robert J. House in 1996. 
According to the research, a leader's attitude, behavior, and leadership style alongside environmental factors influence the productivity and satisfaction of a team. They concluded that leaders need to adjust dynamically depending on the needs of the team. They even created criteria for what leadership style is most effective for different situations.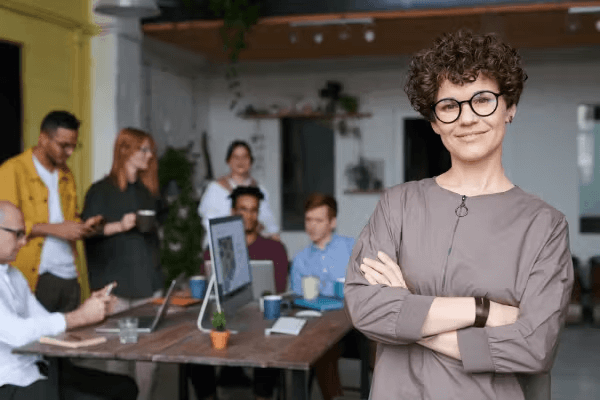 For example, an inexperienced team would need an assertive leader to take charge and assign tasks to direct the team to its goals. But, if a team shares the same experience and expertise as their leader, a more supportive and collaborative leadership style is more likely to work out.
4 Types of path goal leadership and how to apply them at work
Path Goal Theory scholars identified four management styles that can be used at any point in time and even used in combination with each other. Having clearly defined styles will help leaders direct their energies to specific aspects of their work. 
For example, should you focus on developing rapport with your team? Should you focus on organizing tasks for the team to accomplish? 
Let's take a look at these types of path-goal leadership styles and see some strategies on how they can be applied at work.
1. Directive leadership 
Direct leadership is when leaders are actively managing their teams. Theorists describe this leadership style as a task-oriented role, where leaders set goals, objectives, and checkpoints for team members to achieve. I'd like to think it's most similar to the way military officers direct their units: with focus and precision.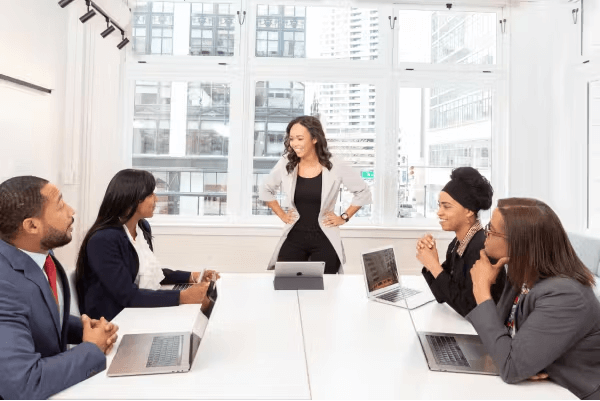 Directive leadership is best suited for a team that needs clear objectives to meet. If your team is still inexperienced or learning the ropes, this is what you'd normally apply as a manager. It's also growth-oriented as a directive leader actively coaches their team. Leaders also explore incentives in this leadership style to motivate employees to achieve goals.
How to apply this path-goal leadership style at work:
Meet with your teams regularly to discuss tasks and progress

Keep lines of communication open, especially with team members who require help with new tasks

Send regular shoutouts and words of encouragement to keep team members motivated
2. Supportive leadership 
A supportive leader focuses on developing and maintaining relationships. This management style creates opportunities for learning and growth while building mutual respect and trust. Supportive leaders are approachable and show empathy through active listening and actionable feedback. This is great for work that doesn't require heavy directing.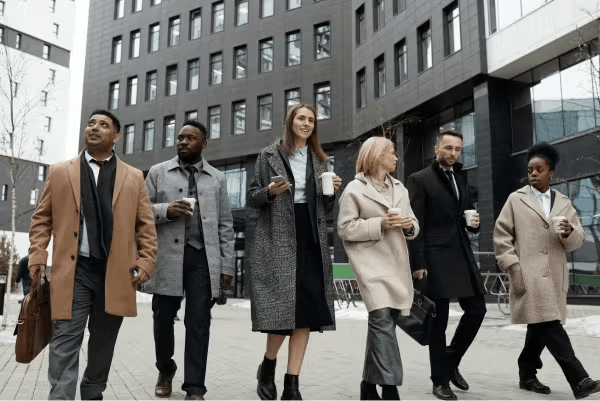 You'd want to play the supportive role if you're confident that your team can accomplish their goals independently. By treating your team members as equals, you're motivating them to take ownership of their work, which will inspire them to work better. Being a supportive leader also means you're always providing growth opportunities through training, professional development courses, and other similar learning opportunities.
How to apply this path-goal leadership style at work:
Hold brainstorming sessions where team members are free to speak their minds about tasks

Provide new opportunities for tasks outside of team member's comfort zones
3. Participative leadership 
Think of a participative leadership style as a co-collaborator at work. The entire team is consulted before any decisions are made. This style is best for more challenging situations where collaboration is needed to break through goal barriers. 
Teams with high levels of expertise are encouraged to have a participative leadership style. Scholars also note that this is a process-related style, so integrate participative leadership even in your team policies.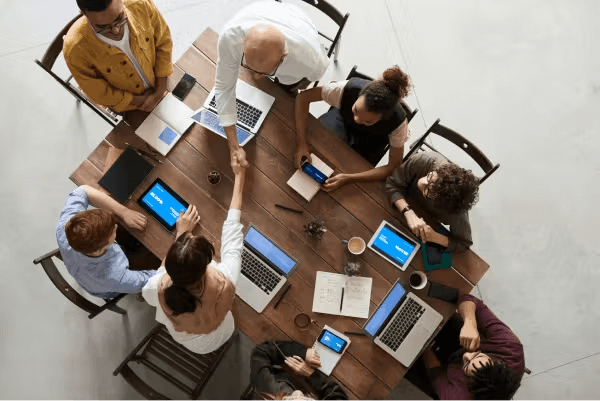 For example, identify key points in your workflow where each team member is consulted and given feedback. Collaboration can happen at every level. Communication is also a big part of this leadership style, as we mentioned giving constructive feedback and opening lines of communication offer a smooth process.
How to apply this path-goal leadership style at work:
Keep all work documents and processes accessible to team members so they can give input and feedback at any time

Hold alignment meetings where you can brainstorm and build better policies for efficient workflows
4. Achievement-oriented leadership 
The achievement-oriented leadership style focuses on the identity, confidence, and status of team members. An achievement-oriented leader sets challenging goals for the team to continuously strive so they have concrete achievements they can be proud of. This style of leadership wants to show teams that hard work pays off—literally.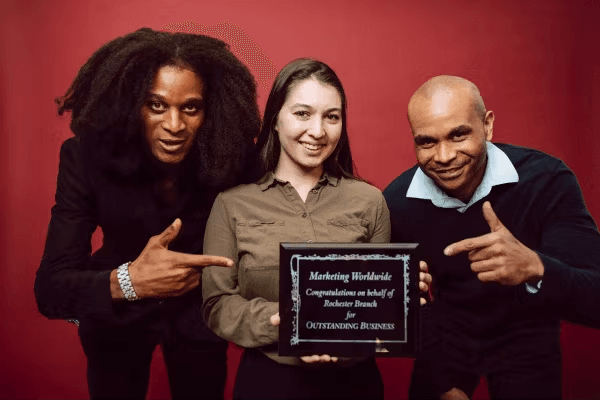 The key to this leadership style is motivation. If you simply give your teams difficult work, they might get discouraged. Alternatively, by giving them challenging work, you're setting a high standard for your team, which gives them confidence. So continue to motivate and inspire them through shoutouts, incentives, and even simple pep talks. It's your job as a leader to remind your team that their work has a purpose.
How to apply this path-goal leadership style at work:
Offer real incentives for high performance

Regularly share individual achievements on public work channels

Foster a healthy competitive spirit at work with

gamification
How to find the right path-goal leadership style that fits your team
There's no such thing as a leadership style that works for every situation. Common sense and sound research support this. The path-goal theory makes it clear that leaders need to find a management style based on their team's needs and specific environmental factors. 
Here are five important things to consider when choosing a leadership style:
Team experience: Your teams will vary in work experience. How hands-on your leaders will be will depend on the level of ability and dependability of the team members.

Organizational goals/objectives: Organization may focus on team outcomes rather than individual achievements. So your leaders will need to change styles depending on what your company goals are at present.

Team independence: Some people work better alone or as a unit. A leader's direct involvement will change depending on the team's ability to work on their own. 

Nature of tasks: Leadership styles may change depending on the kind of work that your teams are doing. For example, a long report will need more people involved as opposed to a simple administrative task.
Workplace structure: More traditional workplaces may retain hierarchy and that needs to be respected. A leader's management style and leadership goals need to complement the workplace structure.
5 major benefits of applying path goal theory of leadership
So, we've talked about the different leadership styles developed in path-goal theory. But, do they really bring in results? Let's talk about the benefits of applying the path goal theory of leadership to your workplace.
1. Builds agile leaders and teams
A LinkedIn report explains that the most highly successful teams are those that can dynamically adjust to the fast-paced, ever-changing work environment of a post-pandemic economy. An agile team can succeed in any situation, under any circumstance. That's why path goal theory is so essential because it's a set of sound strategies for different kinds of situations your teams can be ready for.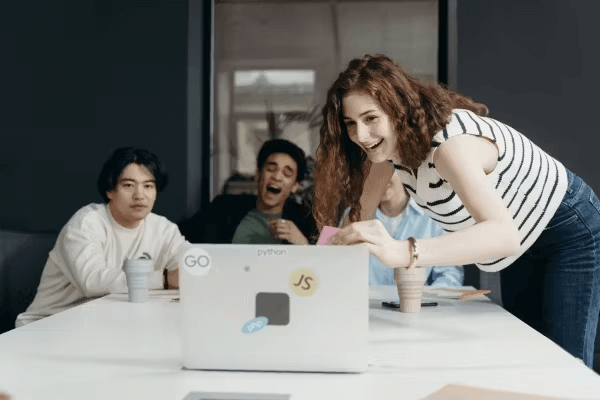 Having different leadership styles in your tool belt will guarantee that your teams will thrive even in difficult times. A study on the effectiveness of path goal theory leadership for schools in the COVID-19 pandemic concluded that even in a global crisis, having an agile and responsive leader is key to survival.
2. Boosts productivity, motivation, and confidence
All of the leadership styles of path goal theory account for the motivation of employees. The theory itself was based on the expectancy theory of motivation or the belief that individuals are inspired to work harder when their efforts are recognized and rewarded.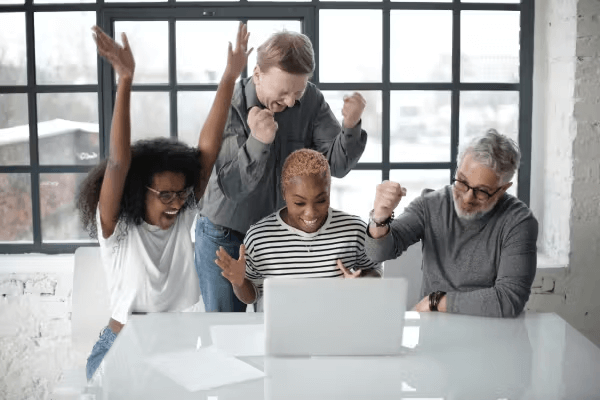 It's not always going to just be external results and crunching numbers. Path goal theory understands that at the heart of productivity is a team that's highly inspired and confident.
3. Helps you create a clear leadership game plan
Even when things turn south, you'll have a game plan to rely on with path goal theory. Not every style is suited for every situation but having a solid management theory to back up your team strategies ensures you won't be wasting your time brainstorming. This will save time, resources, and costs in the long run.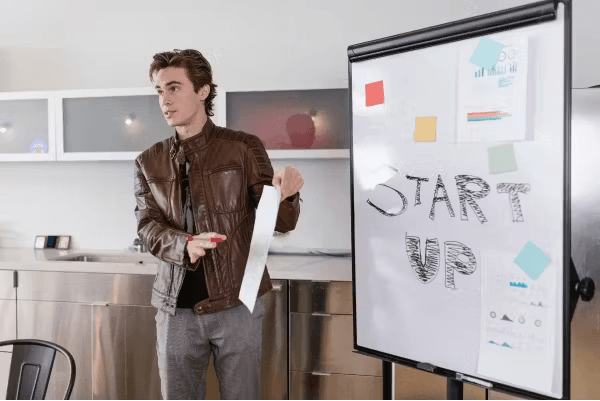 R.J. House, one of the main researchers of path goal theory, even created charts and figures in his studies that you can integrate easily into your management plans.
4. Encourages a support network
Because path goal theory is focused on the employee-manager relationship, this encourages a supportive network of collaborators. Employee satisfaction and motivation are highly considered when building leaders which makes everyone so much more productive.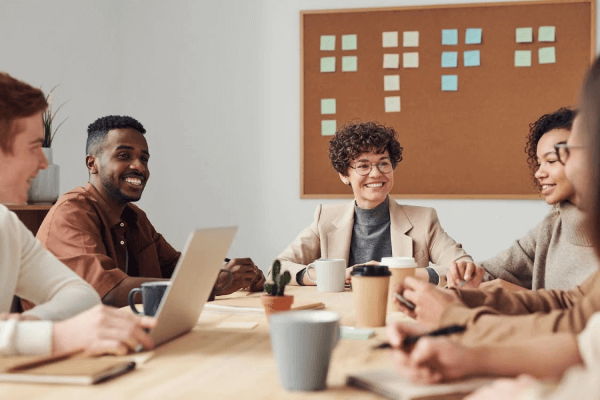 And when team members are respected, trusted, and valued by leaders, stronger and longer-lasting bonds are built. The organization and teams will work so much better together.
5. Builds a positive work environment and culture
The path goal theory as a whole focuses on building a positive work culture because team members' needs are put first. Path goal theory applied means that communication is always open, collaboration is encouraged, and smooth workflows are prioritized.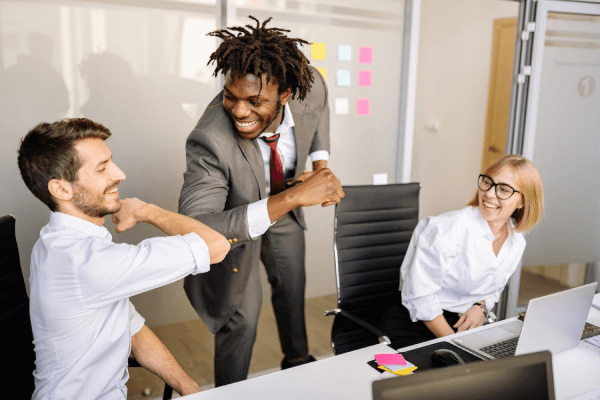 There's a lot less stress in a positive work environment which leads to more productive teams and better results across the board.
5 training courses for effective leadership development
With all of this research and discussion said, team effectiveness all goes back to good leadership. But, even with a solid game plan in path goal theory, you still need to have high-quality leadership, and what's the best way to achieve that? Through expertly designed leadership training programs. 
And that's really our goal at EdApp, to create great training that works. It's our mission to change the way the world learns at work. So our team of experienced instructional designers built highly targeted training courses to help your leaders develop the necessary skills for effective leadership. The best part is that all of these training programs are completely free!
1. Karamo's Diversity, Equity and Inclusion Training
There are countless studies on the effectiveness of a diverse workforce. Training your leaders in diversity, equity, and inclusion will help them navigate and build strong diverse teams that'll push your organization in the right direction. This course includes easy-to-understand actionable steps to integrate diversity policies in your workplace policies to ensure your team feels comfortable and safe and eventually productive. Learn more about the course here.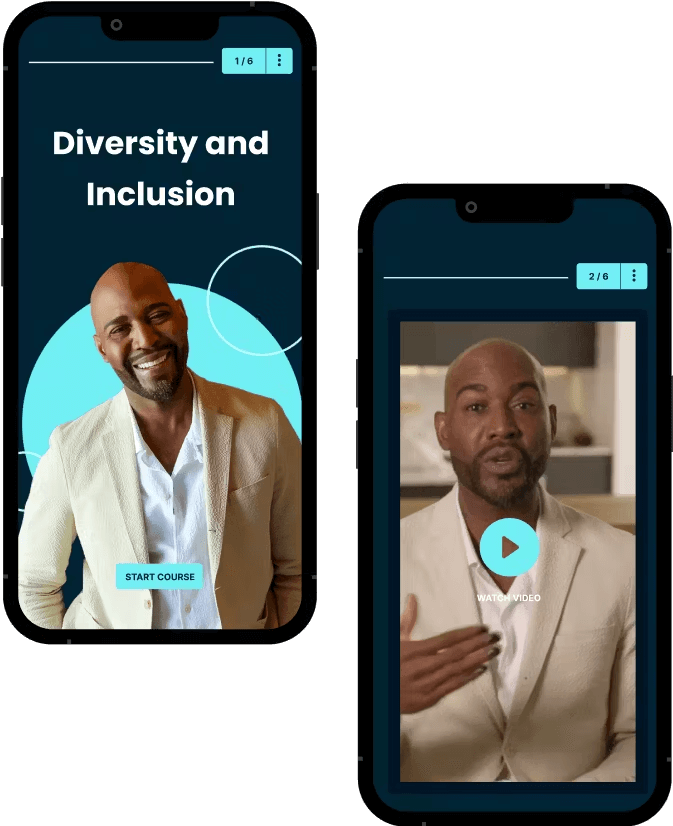 2. Leadership Strategy
Path goal theory talks about different leadership styles, but your managers still need to learn tried and tested strategies like organizational planning, change-oriented thinking, and other crisis management duties. The course will also teach your leaders how to be strategic through vision and perspective. Learn about concrete ways to achieve strategic leadership here.
3. Leadership and Coaching/Management Styles
Outside of path goal theory, there's also a host of coaching styles that have been proven to be effective. Having more in your tool belt is never a bad idea. This quick and easy microlesson tackles coaching best practices, strategy analysis, creating positive work cultures, and more. This course aims to develop a holistic leader. Become a better leader and coach with this course today.
4. Building and Maintaining Trust
We've discussed that trust is at the heart of the supportive and participative leadership style, but how exactly can you do that? This course dives deep into the elements of trust so your leaders can learn how trust begins, develops, and is maintained. There's even a relevant lesson there on how to build trust in a blended work setup where face-to-face interactions are limited.
5. How to be a Passionate Leader 
Passion is the best way to inspire people. I always find myself drawn to leaders who love their work and drive motivation through that same passion. This leadership course explores the importance of personal passion and ways to use that passion for leadership. For example, some lessons talk about boldness at work and choosing the right words to become a more motivated leader.
Be an agile leader today
At the end of the day, leaders that are ready for anything will rise above the rest. Path goal theory equips leaders with leadership styles based on years of research. Train dynamic leaders who are passionate, motivated, and resilient with the key principles of path goal theory. Having agile leadership will domino your teams and drive success. It's not going to be easy, but with the right tools and knowledge, your leaders can be your keys to success today.
Train the leaders of tomorrow with EdApp! Try an award-winning elearning solution all for free.