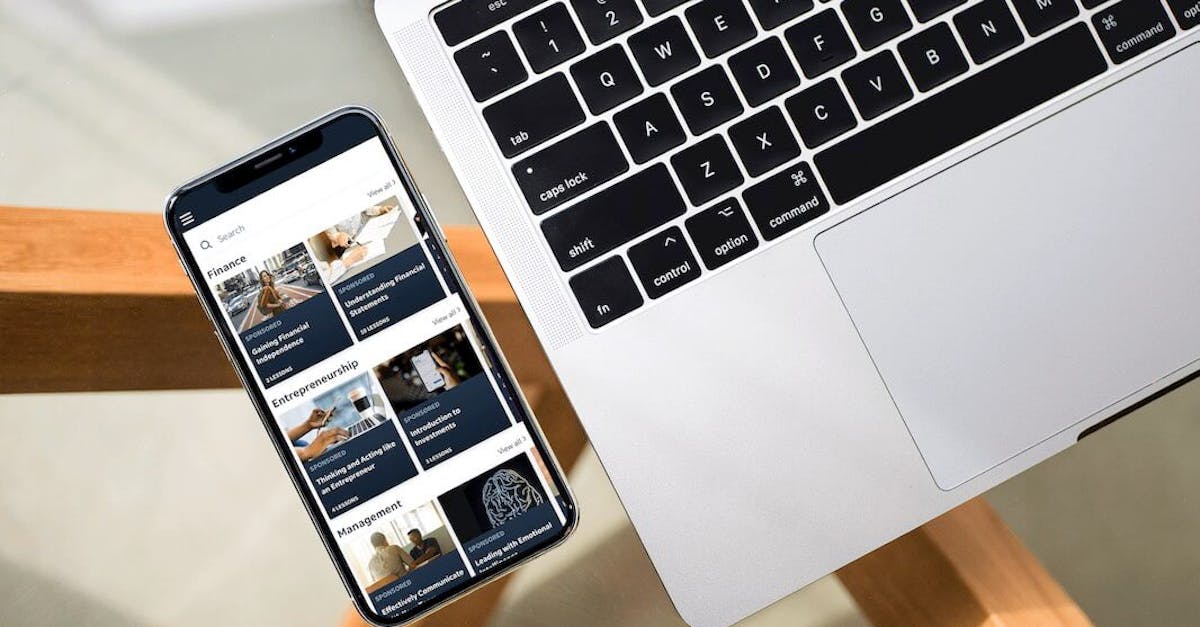 There are many Learning Management Systems (LMSs) out there, so knowing which ones are good can be tough to discern. There are a lot of different factors to consider when evaluating each one. In this article, we'll look at ten of the top LMS systems out there.
Best LMS System – EdApp
One of the top LMS systems out there is EdApp. This award-winning training solution is mobile-first and includes an authoring tool and a vast library of free, completely editable online courses and that are contributed by instructional designers and industry leaders from around the globe. This mlearning platform is full of all the standard features that you expect from a modern LMS platform, but also has several unique things that make it stand out from the crowd.
One of the best features is its focus on microlearning based instructional design and competency. This delivers just-in-time training to your employees on their mobile devices. These highly-targeted learning-bursts are effective in helping learners retain their knowledge. Everything is made easy for trainers to deliver corporate learning. What's more, they are perfect for enabling other forms of learning, including Spaced Repetition, which delivers lessons at increasing intervals until knowledge is fully embedded into long-term memory. Compared to other free learning management systems, it's an algorithm-based practice that does all the work for you, ensuring that all your learners are absorbing your learning content without having to lift a finger.
To enable your teams to connect virtually as part of training, EdApp features a Virtual Classroom that gives you the ability to schedule in-app video conferencing through Zoom and Microsoft Teams, which you can set as a lesson within your course. Through this feature, you can present conversation-based scenarios or demonstrate procedures in real-time to create an interactive learning experience for learners.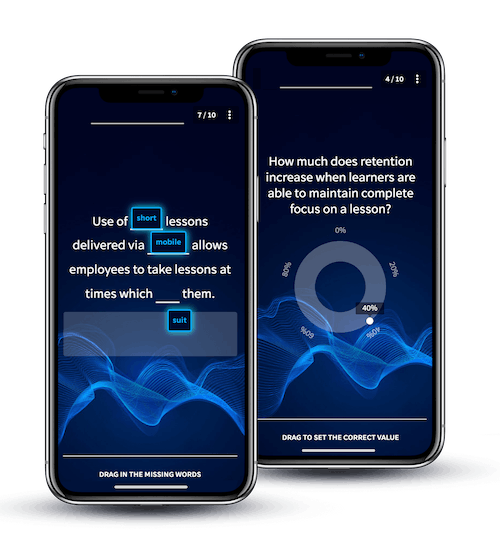 If you're looking to try EdApp out, you can do so instantly for free. Just sign up and get right to content management, as well as creating your elearning courses within minutes.
1. Inquisiq LMS
Another great lms system is Inquisiq. This is an LMS suitable for small- and medium-sized businesses. It has a full set of features that includes full mobile compatibility, customizable LMS dashboards, SCORM support, certificates, course library, user communities, and wall posts.
Inquisiq has the ability to integrate with other systems through its API. That means you can hook it into services like Zoom, PayPal, or OpenSesame. Integrations can greatly expand the possibilities you have when setting up your learning site.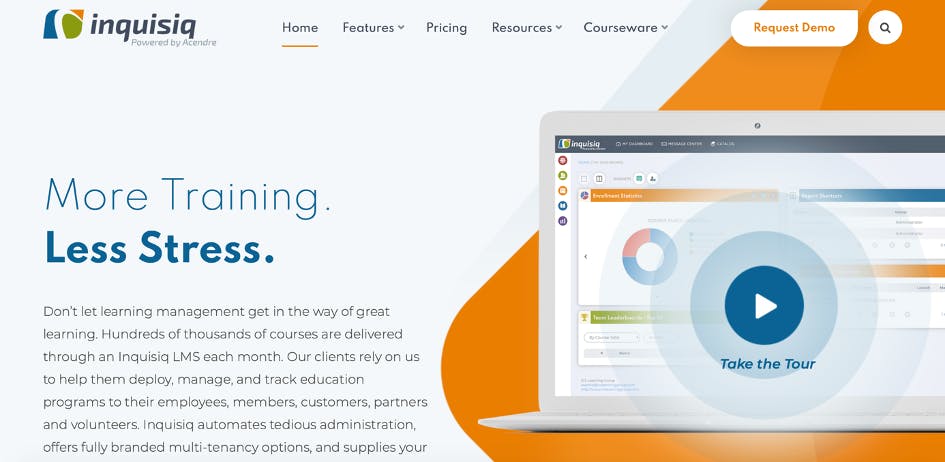 You can create your own custom courseware or use pre-built courses. Trying out Inquisiq means requesting a demo through one of their forms. There currently is no free pricing tier.
2. Learning Pool
Learning Pool is another lms system we can add to this list. It's a full-service eLearning company, so it doesn't just leave you to set up your learning environment by simply utilizing their tools. You can pick and choose from the wide array of products they offer to create your custom learning center.
In addition to the LMS, their products include Stream, which supports continuous learning, Adapt, which creates eLearning modules, and Learning Locker, which keeps learning records. They also offer a dedicated learning consultant to help you reach your goals.
You will have to contact them directly for pricing. In addition, there's no demo on their site where you can try it out first-hand.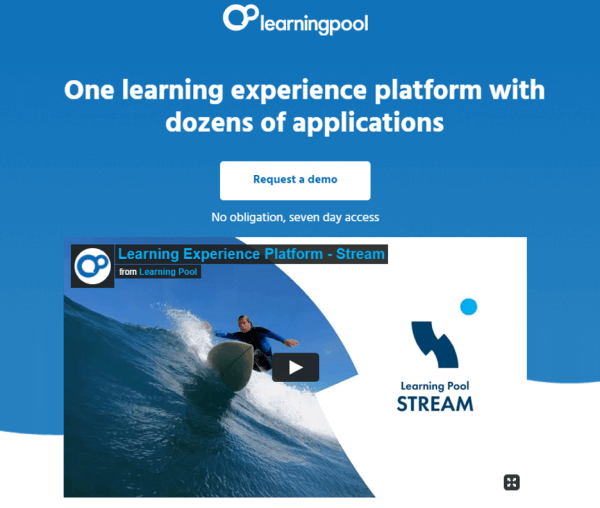 3. Looop
Another lms system that's worth mentioning is Looop. This LMS focuses on maximizing your return on investment (ROI). It delivers lessons to inboxes or Slack, and then follows up with in-depth analytics so that you can see how well your campaigns are working.
Looop also focuses a lot on integrating with other platforms. In addition to Slack, its API works with LinkedIn Learning and Microsoft Teams. One more nice feature is that it allows you to fully customize and brand its LMS.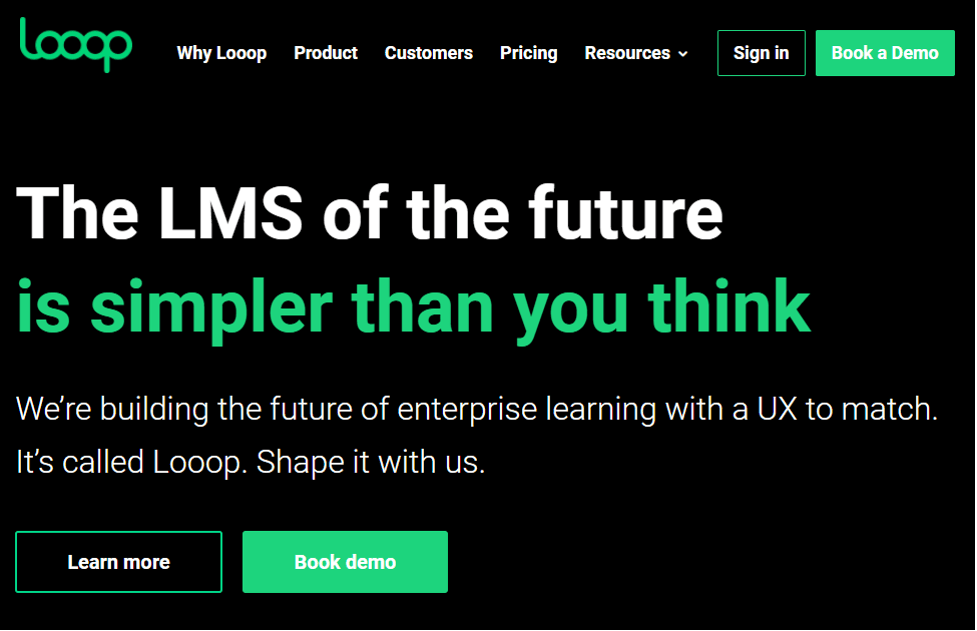 The pricing for Looop starts at 99 per month for 50 users. They also offer access to a free trial, but you have to sit through a live demo first.
4. LearnAmp
LearnAmp is another great lms system for onboarding and developing talent. It focuses on creating learning pathways from pre-employment through continued education. The pathways can progress automatically for users. In addition, there are detailed reports of each learner's progress.
It also gives good options for social learning. There's an in-app messenger for team communication. There are also leaderboards and the ability to follow others. Furthermore, learners can record and share their content with each other.
You can request a demo through their online form. Pricing is available upon inquiry.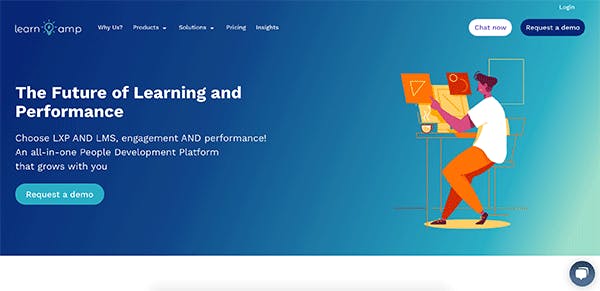 5. Gnosis Connect
Another top LMS is Gnosis Connect. This SaaS LMS focuses on having an enhanced user experience. It gives users quick ways to manage their courses through icons on their dashboards. It uses a logical layout and color coding to make it easy for learners to keep on top of their courses.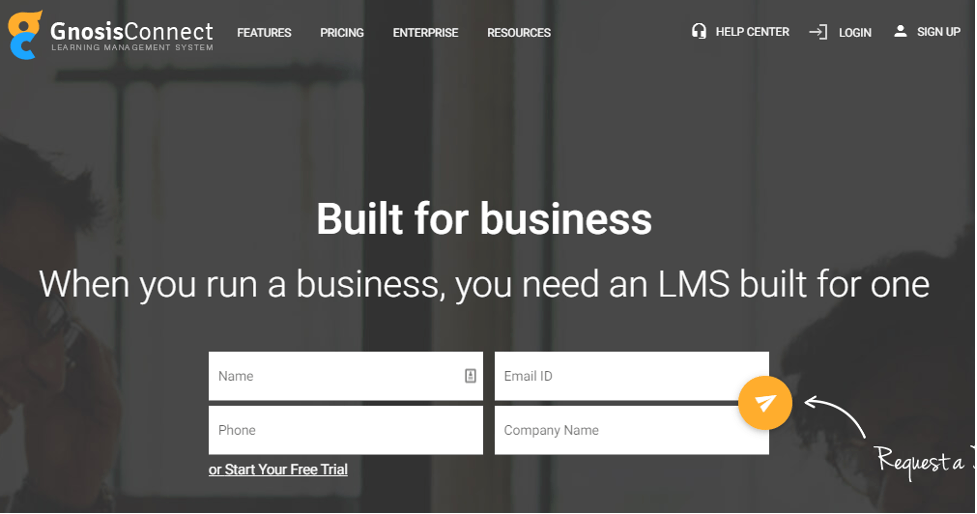 It also has a focus on business growth, which is exemplified in how easy it is to monetize your courses. It integrates with PayPal and offers simple ways to turn users into paying customers.
Gnosis Connect has a free 30-day trial so you can test it out. After that, prices start at 99 per month for 100 users.
6. Coassemble
Another LMS to consider is Coassemble. This cloud-based LMS is fully responsive so your learners can view their content from anywhere. It offers blended learning, built-in course authoring, a learner portal, and SCORM software compliance.
It's a relatively simple platform, so it doesn't take long to get your courses up and running. There are also numerous templates that also help speed up the process.
You can request a free demo by contacting them through their form. Their cheapest plan is 0 per month.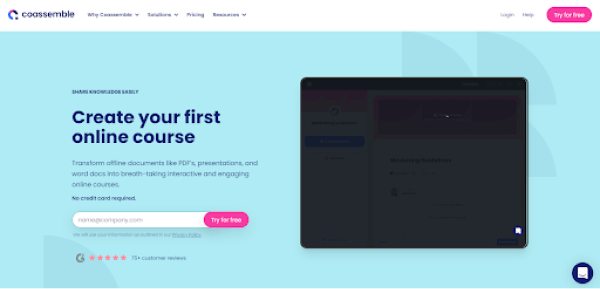 7. Effectus
Effectus is another LMS website that is designed to be simple and economical. It has all of the features you need to create engaging courses. You can add SCORM packages, PPTs, videos, and HTML pages to your courses.
It also supports some gamification features. There are leaderboards to encourage competition as well as badges that can be unlocked.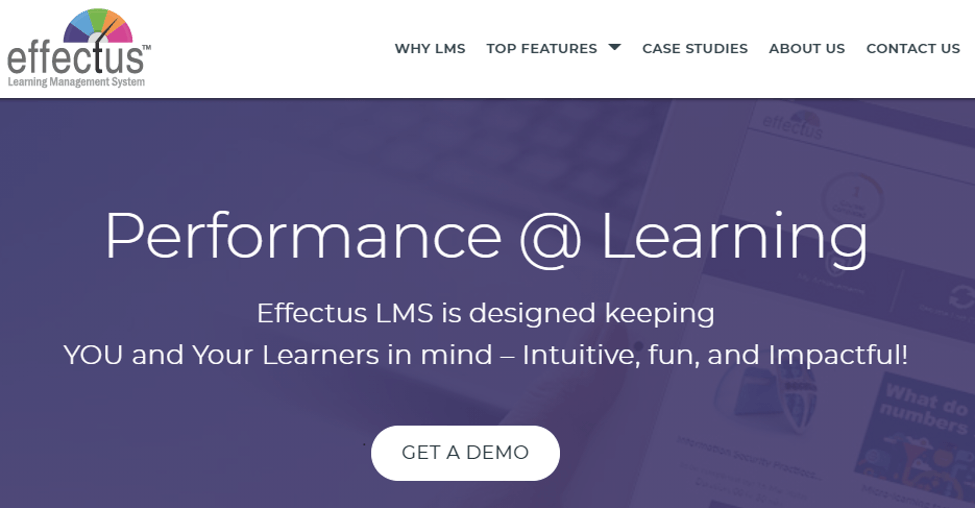 They offer a free trial and customized pricing.
8. Tovuti
Tovuti is another LMS worth having on this list. It has all the features you need from an LMS, with some interesting extras like lesson gating. This lets you string together lessons in a way that certain ones must be completed before moving on.
Another interesting feature is its marketplace. You can easily connect to other services such as content libraries, payments, and SSO to make your courses more dynamic.
You are able to watch a demo after filling out a form with your company details. In addition, receiving a price quote works in the same way.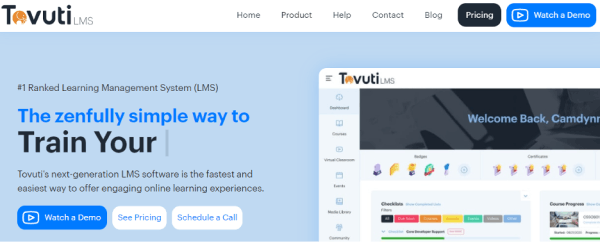 9. Totara
Lastly, let's take a look at Totara. Totara has what is called an experience platform that consists of Totara Learn, Totara Engage, and Totara Perform.  Totara Learn is the adaptive LMS. Totara Engage is the learning experience platform. Totara Perform is the performance management system.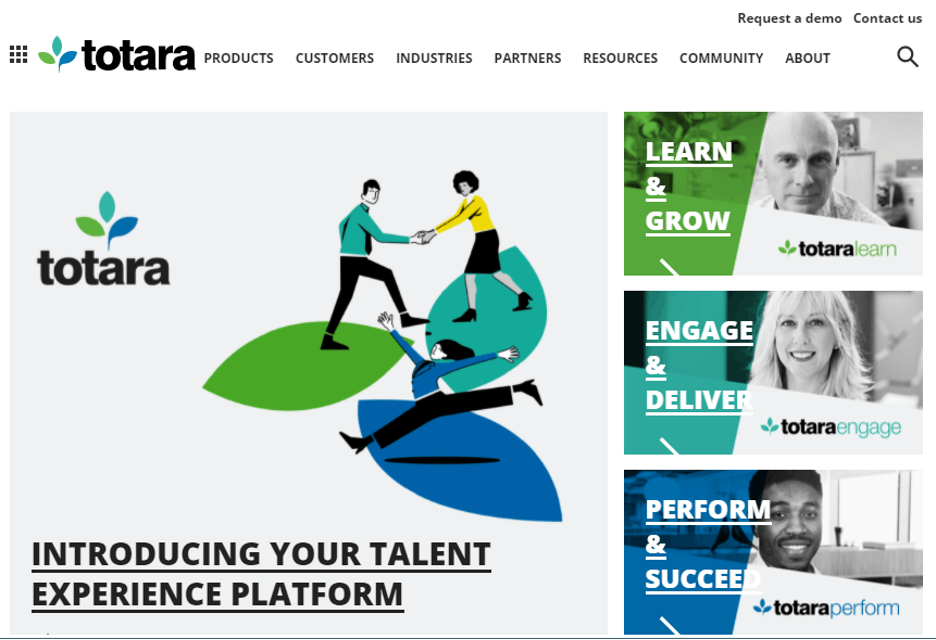 It is an open-source platform, so you are paying Totara for the research, development, design, hosting, and product support. You can request a demo by filling out a form with your organization's information. You will need to contact them in order to become a Totara Partner.
10. Thinkific
Thinkific is supporting course creators by delivering training to students globally. This multipurpose LMS platform is used to educate by selling courses to earn revenue. The platform is built for formal education rather than the corporate learning environment but can be used to enhance brand awareness and share your content with its revenue system.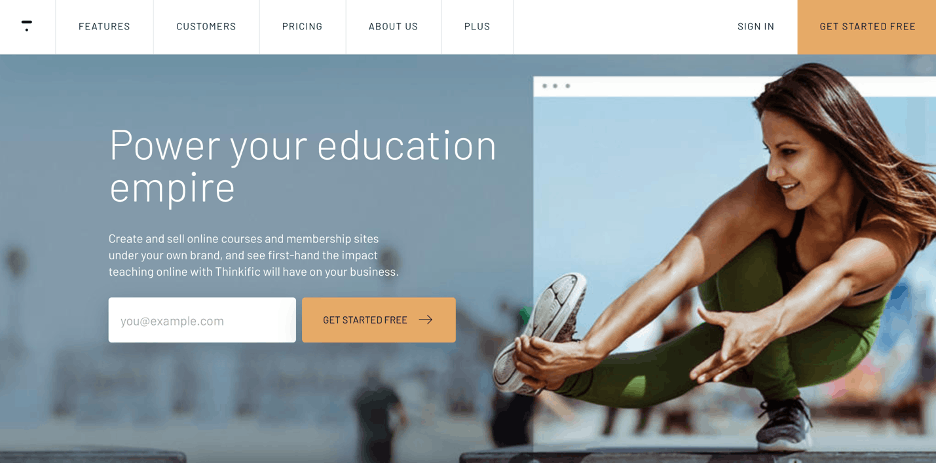 Thinkific is an all-in-one online course platform that empowers anyone to quickly create and deliver stunning courses on their own branded site.
The Pros:
-Supported by 20+ languages.
-Built-in features including certificates, quizzes, tests, discussion boards, and Zoom integration.
-Library of templates available.
The Cons:
-The month/annual subscriptions are considered expensive.
-Limitations around reporting features. For example, authors can't check individual quiz results.
-No editable course library.
-Not SCORM compliant.
11. Velpic
Founded in 2014, Velpic was inspired to create a workplace learning experience that employees look forward to completing. Velpic allows authors to create video lessons with their built-in video editor or upload PowerPoint, Word, and PDF training documents.
Velpic offers mobile companion apps so learners can manage and watch their training from their mobile devices. One of the great features of Velpic is that companies can create 3D video lessons to deliver training via a Virtual Reality viewer.
Like many cloud-based LMS competitors, Velpic allows companies to schedule content to be delivered to anyone, anywhere. The table below summarizes the additional pros and cons of this platform.
The Pros:
-Single sign-on.
-SCORM compliant
-SCORM Creator Software
-Integrates with various third- party (app) vendors such as MS Office 365, AzureAD, and G Suite.
-Automated and manual scheduling.
The Cons:
-Pricing plans can be costly.
-Only supported in English so not suitable for a global team or organizations looking to expand.
-No editable course library.
-Real-time edits unavailable making course creation and edits clunky and time-consuming.
12. Firmwater
Firmwater LMS is a reputable online learning management system for training providers. With this platform, companies of any size can sell training to customers and deliver training to their employees. Since this LMS website has been in operation for over two decades, its features and functionality are superior for content authors and learners.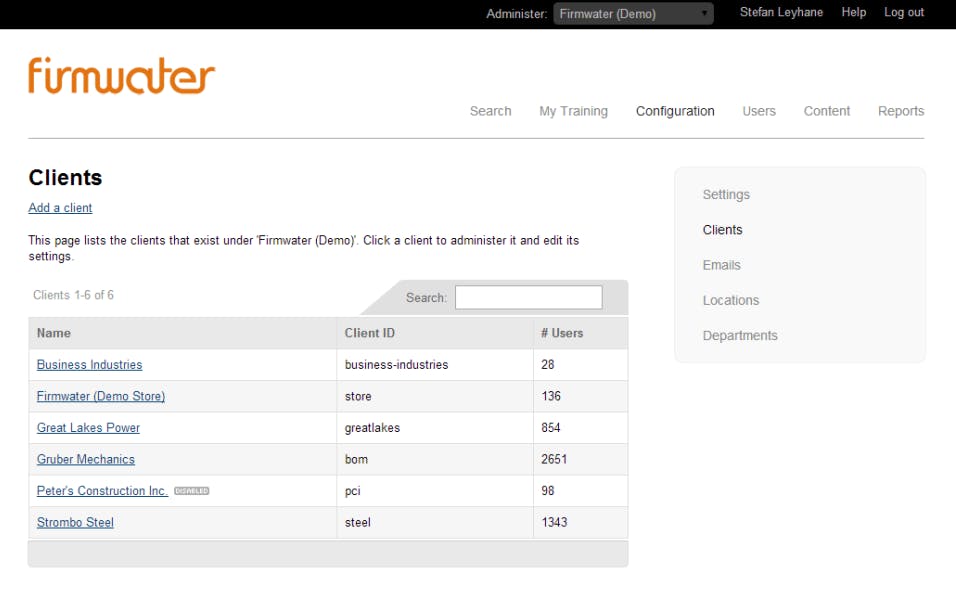 Some of the key features that make Firmwater stand out from the pack to include:
The Pros:
-Easy to configure.
-SCORM compliant.
-Customized branding available.
-Course tagging helps organize content.
The Cons:
-Monthly pricing plans with various inclusions based on the package price. The starting price is 95/month USD.
-Customizing training certificates are limited.
-Reporting features are limited.
-No editable course library.
13. Innform
Innform launched on the market last year. This an easy-to-use LMS designed for fast-paced, agile companies (e.g., tourism and hospitality) who need to give their employees an engaging learning experience.
With Innform, trainers can develop custom courses with quizzes and certificates, videos, images, and downloadable content quickly and easily. Innform comes with some features like gamification, tracking and monitoring tools.
The table below outlines some of the pros and cons of this LMS website.
The Pros:
-User-friendly course builder.
-SCORM compliant.
-Progress tracking.
-Multilingual learning.
The Cons:
-Prices model varies based on the requirements and size of the company and can end up being quite costly.
-Limited reviews.
-Limited integration capabilities.
-No editable course library.
14. AcademyOcean
AcademyOcean aims to help companies create courses to educate their employees and customers. This platform allows learners to complete structured, interactive lessons that incorporate text, images, videos, and quizzes. Unfortunately, the platform has a limited amount of features making but it does offer a completion certificate once learners finish their work.
The table below outlines some of the pros and cons of AcademyOcean.
The Pros:
-Supports around 30 languages.
-Unlimited administrators.
-Accessible from preferred device.
The Cons:
-Tiered pricing plan with the option to subscribe monthly or annually.
-Limited integrations with third-party vendors.
-Not SCORM software-compliant.
-No editable course library.
15. Trainual
Trainual launched in 2018. Since then, this LMS portal allows companies to create training manuals and build consistent processes.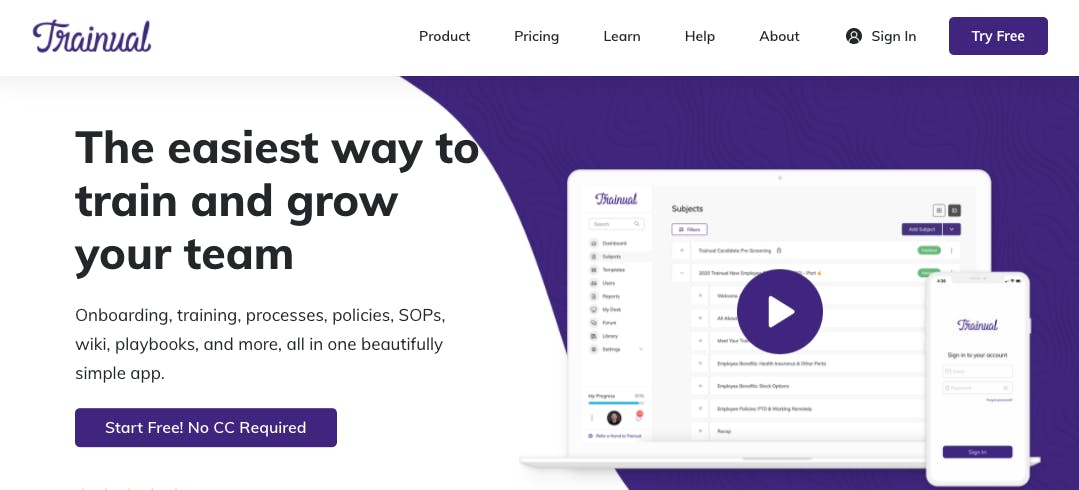 This LMS & online training website is suitable for companies that are eager to standardize processes and policies and test employees' knowledge. This is achieved through their template offerings, which help companies build their business playbook and knowledge base in a single source.
Discover some of the pros and cons of Trainual below.
The Pros:
-Offers a template library.
-Supports company playbook and documenting all Standard Operating Procedures (SOPs).
-Integration capabilities.
The Cons:
-Not SCORM compliant.
-Limited video capabilities which also compromises the quality of the video once it reaches Trianual.
-A monthly subscription (billed annually) locks in the contract.
-No editable course library.
16. Engagedly
Engagedly was founded in 2014 and is based on decades of employee engagement research. This LMS platform and employee training tool specifically supports Talent Performance Management and cultural uplift, so if you require training in industry-standardized areas of retail training, processing, construction, manufacturing, food & hospitality, IT & security, and similar, unfortunately, this is not the platform for you.
Some of the features of Engagedly include goal management, Manager and 360 Feedback, Peer Praise, Knowledge Sharing, and rewards. Check out some of the pros and cons of this LMS website below.
The Pros:
-The goals module models S.M.A.R.T and OKR methodologies.
-Easy to use for administrators, managers, and employees.
The Cons:
-Not SCORM compliant.
-Limited third-party integration. For example, integrating with Monday.com and Confluence would further enhance the usability of Engagedly.
-Only supported in English.
-No editable course library.
-Limited use case with talent performance only.
17. MobieTrain
MobieTrain was formed to support learning through its mobile-friendly platform. This digital platform specializes in delivering training to remote workforces, specifically.
MobieTrain aims to provide a user-friendly experience through content creation. Unfortunately, it has a limited amount of built-in tools to help support your training results. While it does have a course library, it is extremely limited, not editable, and only includes a small number of retail courses. The starting price is also ,000 USD.
The Pros:
-Mobile-based.
-Gamification capabilities.
-Support is available.
-Works with microlearning.
The Cons:
-The starting price is ,000 USD.
-he format is not adaptable across devices. For example, training is configured for mobile devices and runs on a desktop, but only in a smartphone/android format.
-Not SCORM compliant.
-No editable course library and very limited courseware available.
Conclusion
In this article, we looked at 10 of the best LMS systems available today. They are all powerful systems and unique in their own ways. Which LMS system do you like the best?