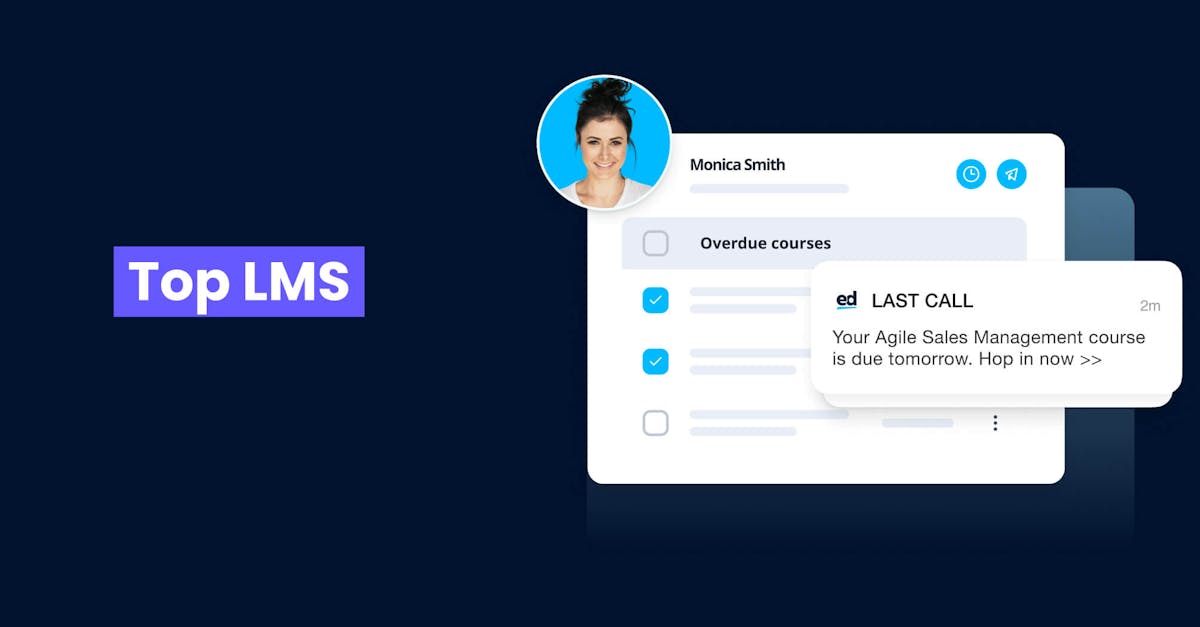 1. EdApp LMS
Why use EdApp?
EdApp's learning management system owes its training success to its three core products: the customizable Course Library, the Creator Tool, and AI Create.
The editable course library is absolutely free for anyone to use. You can check out pre-made courses from industry leaders, which you can easily drag and drop into your learner's accounts.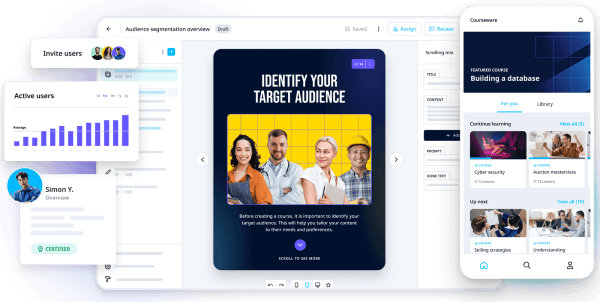 With EdApp's built-in authoring function, called the Creator Tool, you have the ability to develop your own custom courses. This feature is fantastic since it allows you to create compelling microlessons without any coding skills. 
If you don't have the time, resources, or creativity to begin creating your course, EdApp's AI Create tool can help. It can bring your courses to life with the click of a button - no brainstorming or research required.
Features:
Deliver expertly-made courses straight to your learners

Build your own custom courses with the creator tool

Unlock the power of AI and bring courses to life with a click of a button
Get started on training with EdApp today.
2. ATutor LMS
Why use ATutor?
ATutor is a free and open-source learning management system (LMS) for training and education that can be used to build and administer online courses. You can also produce and distribute interoperable eLearning material within the platform. It's a low-cost learning management system that allows trainers to construct online courses and LMS-based eLearning material.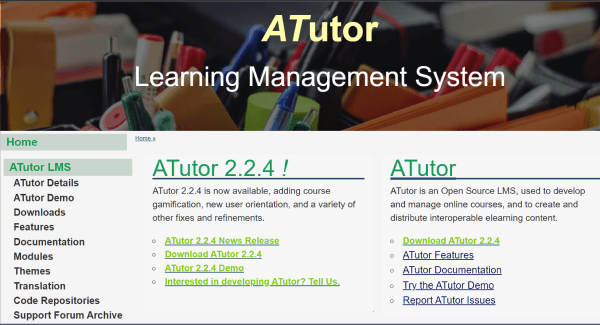 Features:
Offers several development tools for leaders, trainers, and learners

Features disability-friendly technology

Great for social networking and peer learning
Cost: Starts at 35 USD per month
Platforms Supported: Linux, Mac, Windows
3. MyiCourse LMS
Why use MyiCourse?
MyiCourse, like CourseSites, is an online learning platform for trainers who want to teach online. MyiCourse allows you to create a virtual institution where you can post or even sell training content.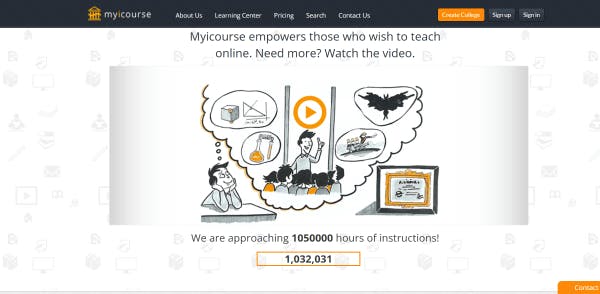 Your organization can operate a "public" college with courses open to all stakeholders (even customers) on the Internet, or you can host a "private" college with information available only to a restricted set of learners.
Features:
Create customized, interactive courses to train and engage your learners

Customize certificates for each learner
Cost: Starts at 50 USD per month
Platforms Supported: Web
4. Coggno LMS
Why use Coggno?
Compared to other open-source LMS software, Coggno delivers worldwide training and LMS administrator certificate, as well as a single LMS in the cloud to connect stakeholders. The disadvantage is that Coggno charges for their courses, which aren't embedded into the platform but are instead available as add-ons.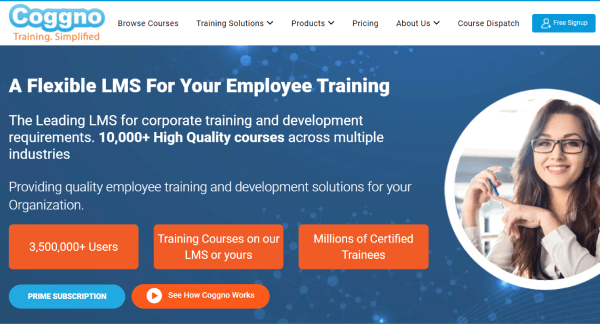 Features:
Simple and easy-to-use learning management system

Available on the cloud to easily connect learners

Administers certificate
Cost: Starts at 199 USD per month
Platforms Supported: Web
5. Schoology Education Platform LMS
Why use Schoology?
Schoology includes tools to engage and motivate learners with a wide range of content, such as videos, text, games, and more. Your trainers can use Schoology to build their own courses as well as publish daily reminders and tasks for your learners.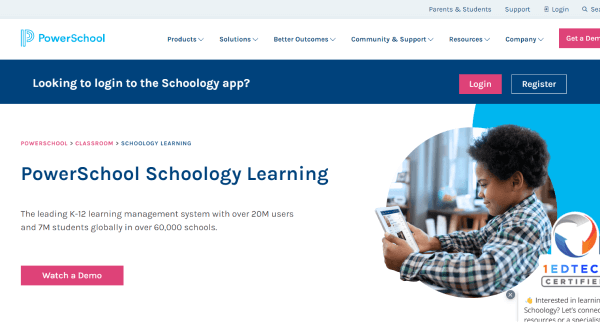 Quizzes and discussion sessions may be included in the assignments. There are several evaluation alternatives available, including timed examinations. Rubrics can also be connected to assignments and exams to let your learners know how they'll be graded. 
Features:
Learner engagement features include multimedia and games

Build courses from scratch

Assignment discussions are available on the platform
Cost: Request a quote
Platforms Supported: Mac, Windows
6. Its Learning LMS
Why use Its Learning?
Its Learning has a big content repository to help you and training managers with course creation. Because your instructors don't have to make everything from scratch, this can make their job easier.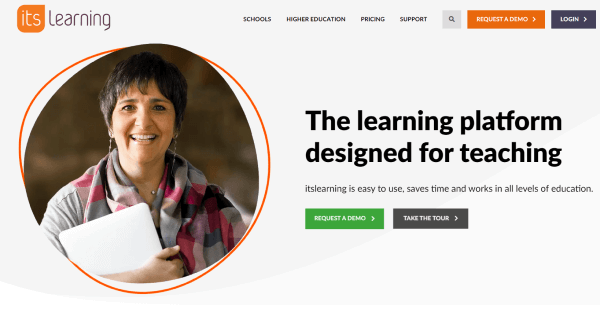 It also features comprehensive reporting and analytics for course administration, as well as the ability to undertake collaborative projects that allow for learner evaluation in team situations.
Features:
Massive content library to create better training courses

Data tracking for better course administration

Peer learning
Cost: Request a quote
Platforms Supported: Linux, Mac, Windows
7. Kadenze LMS
Why use Kadenze?
Course designers in Kadenze can create courses that frequently use video-based presentations. They can be slated in the roster or adaptive to the learner. Scheduled courses are live and have tougher deadlines, whereas adaptive courses allow your learners to complete the material on their own schedule.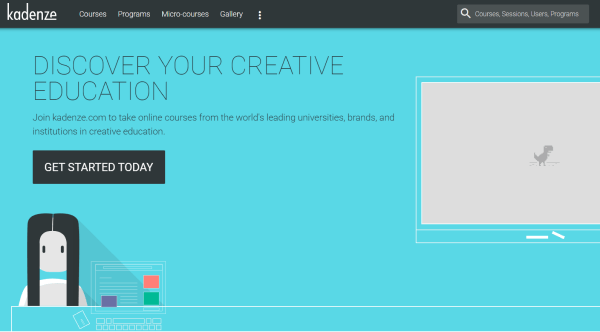 Features:
Design courses based on video presentations

Schedule courses for your learners

Award certificates for course completion
Cost: Dependent on course or program cost
Platforms Supported: Web
8. Skilljar LMS
Why use Skilljar?
Skilljar is one training LMS that makes effective use of AI to deliver a personalized learning experience for each learner. It's great for delivering training to your customers about your products and services. It can even connect its data to other third-party tools for additional analysis.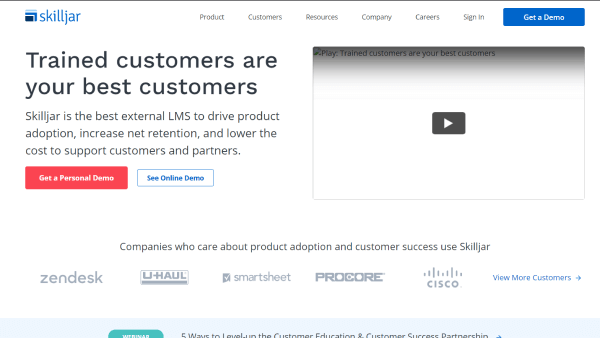 Features:
Deliver consistent and comprehensive data

Offer customer product training with Skilljar

View your customer's data through the platform
Cost: Request a quote
Platforms Supported: Linux, Mac, Windows
9. CreateLMS learning management system
Why use EdApp?
Create LMS is a corporate LMS platform that has been dabbling with VR for online training. It plans to broadcast VR teaching to learners equipped with VR headsets to turn learning into a completely multi-sensory experience.
Features:
Offer VR training to your teams across the globe

Increase learner engagement through a multi-sensory learning experience
Cost: Starts at 300 USD per month for 50 users
Platforms Supported: Linux, Mac, Windows
10. Learning Pool LMS
Why use Learning Pool?
Learning Pool strives to tailor learning because they desire purposeful training trips that result in incredible results. This is accomplished through adaptive content, course libraries, customizable elearning solutions, and intelligent data in this LMS.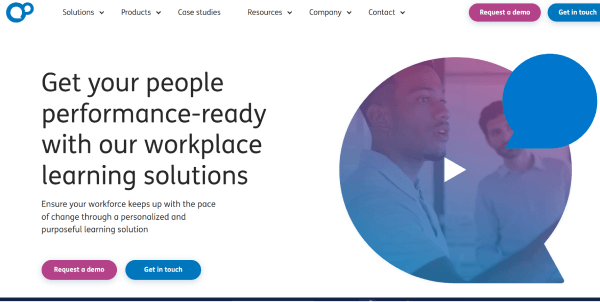 Although Learning Pool is a comprehensive learning platform, it requires deep social learning instances to supplement its present capabilities.
Features:
Tailor customized learning solutions

Develop adaptive learning content
Cost: Request a quote
Platforms Supported: Web, Android
Learn more about Learning Pool
It's not a secret that organizations around the world can't survive the competitive market without continuous learning and training. That's why everyone's on the lookout for the best learning management systems in 2023. If you don't know where to start, here's an article dedicated to helping you out.
What is a learning management system (LMS)?
A Learning Management System (LMS) is a software app designed to facilitate the management and delivery of training content in an online environment. It serves as a centralized platform where educators, trainers, and administrators can create, organize, and distribute learning materials. This includes course modules, assignments, quizzes, and resources. 
LMS platforms deliver a virtual space for learners to access these materials, interact with trainers and fellow learners, submit assignments, and track their progress. LMS systems offer tools for communication, collaboration, and assessment, allowing trainers to monitor learner performance and engagement.
With the rise of online learning and remote training, LMS platforms have become essential tools for educational institutions, businesses, and organizations seeking to deliver effective and efficient learning experiences to a diverse audience.
Advantages of Using LMS for Corporate Training
Using a Learning Management System (LMS) for corporate training offers numerous advantages that contribute to more efficient and effective employee development.
Firstly, an LMS gives a centralized platform for organizing and delivering training materials. This guarantees consistent access to up-to-date content across the organization. This leads to better training standardization and reduces the risk of learning outdated information.
Secondly, LMS platforms allow companies to create tailored training paths for employees based on their roles, skills, and performance levels. This personalized approach enhances their engagement and relevance, as employees receive training that aligns with their specific job requirements and career goals.
LMS systems also track and analyze employee progress and performance. You can easily monitor training completion rates, quiz scores, and overall engagement. Because of this, you'll be able to identify areas of strength and weakness. 
Lastly, cost savings are another advantage of using an LMS for corporate training. Traditional in-person training sessions often involve expenses related to travel, venue booking, and printed materials. LMS platforms reduce these costs significantly, offering a more cost-effective solution for employee development.
EdApp is a mobile learning management system designed for today's digital habits, delivering more engaging and effective micro-learning directly to learners anytime and anywhere.
Sign up for the top LMS today.