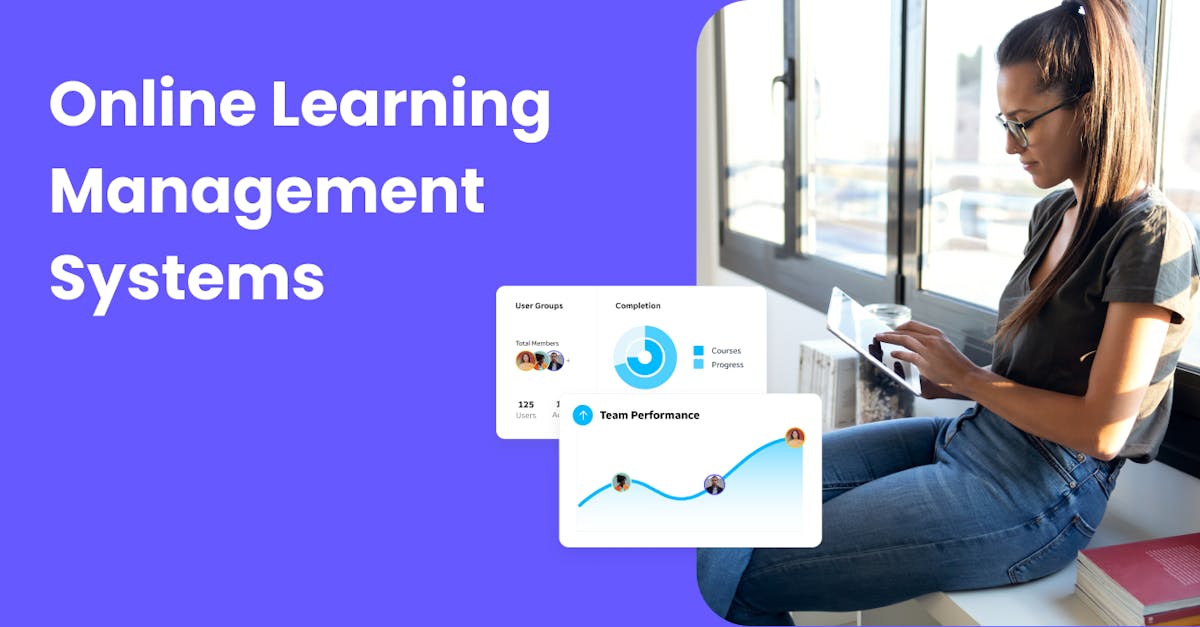 In today's world online learning management systems have taken over and proposed new and innovative solutions for corporate learning environments. The most innovative LMS systems are focused on mobile delivery of their service so that their customers can access their courses in the most convenient way. Below, we present our top 10 online LMS systems with their pros and cons.
Best Online Learning Management System – EdApp
By far the best LMS system currently available on the market with a variety of functionalities catering to the preferences of such global leaders as Shell, United Nations, or Mars. EdApp focuses mostly on the mobile eLearning tools provides a range of powerful built-in course authoring tools to achieve beautiful, functional, and effective m-learning courses for personalized learning. You can also incorporate your own branding in your courses.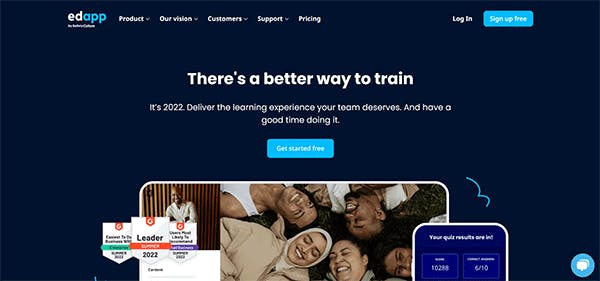 Thanks to the editable course library, free to browse, use and adapt, thousands of high-quality courses are within your hand's reach. With built-in PowerPoint converter and Canva integration, you can easily convert your dated slides into efficient courses created with a deep knowledge of microlearning techniques. It also includes a course management system that provides an analytics dashboard where you can analyze learner progress.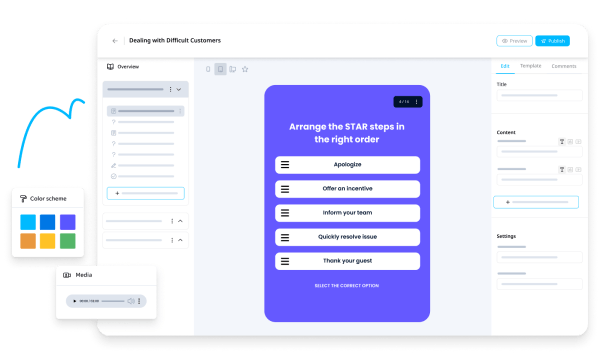 It takes time to create great content. That's why EdApp can also build your courses for you. So you can launch expertly-designed training to your teams, faster!
Create better learning experiences with EdApp today. Sign up for free.
1. Sakai
Sakai is a great example of what joint efforts can produce. It's an LMS system created by an assembly of business and educational institutions to create an open-access LMS system for everyone. Sakai is free of charge and provides basic LMS functions such as elementary authoring tools, integrated feedback features, and notifications. Sakai is a great, simple solution for educational environments and will probably work best as a part of an online learning experience for students. Unfortunately, corporate clients might need something more.
2. Thinkific
Not as much a complete corporate LMS system, but a tool to create one on a smaller range. Thinkific offers a range of powerful tools to create, organize and sell thematic courseware to individuals from all business sites – from fitness to economic literacy. With well-designed authoring tools, built-in marketing strategy advice, and promotional packages, Thinkific is an obvious choice for every individual wanting to build their career in online education. It's a good option for promoting and reaping the fruits of your passion but it can be a pricey one.
3. Learning Bank
Learning Bank provides comprehensive LMS solutions for corporate clients. In doing so, they focus on delivering professionally pre-made onboarding courses and provide built-in authoring tools allowing particular clients to incorporate their databases into their sharable LMS system. Learning Bank focuses on mobile delivery and has mastered the gamification of its products – courses are short, accurately portioned, and fun to go through. Using LB comes at a price of 99 a month.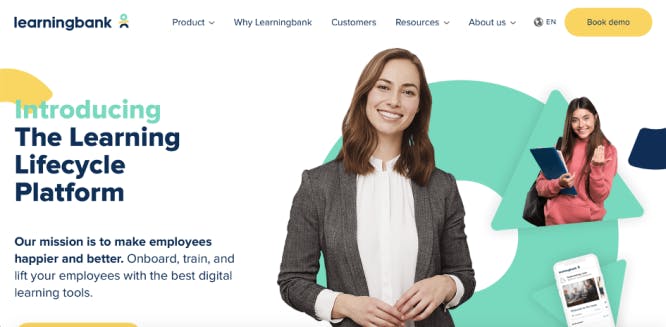 4. CourseSites
Similar to other free learning management systems, Coursesites allows teachers, coaches, and educators to create courses and easily engage with students through a mobile app. Courses are customizable and responsive, offering great educational tools to aid teachers in this difficult time of compulsory online learning. CourseSites promotes collaboration between the course members and provides tools to assess progress as well as give feedback. CourseSites is a great basic tool to add to your educational curriculum but it's not well suited to the corporate clients.
5. GoSkills
GoSkills is a great learning content management system offering a manageable LMS system aimed especially for small scale business clients. With a library of ready-made courses and built-in responsive authoring tools, it allows for enhancing your company's eLearning experience. GoSkill improves the engagement rates through microlearning and gamification techniques and provides feedback options, together with progress checks and basic statistics. Access to the LMS is free, however, courses at GoSkill have to be purchased.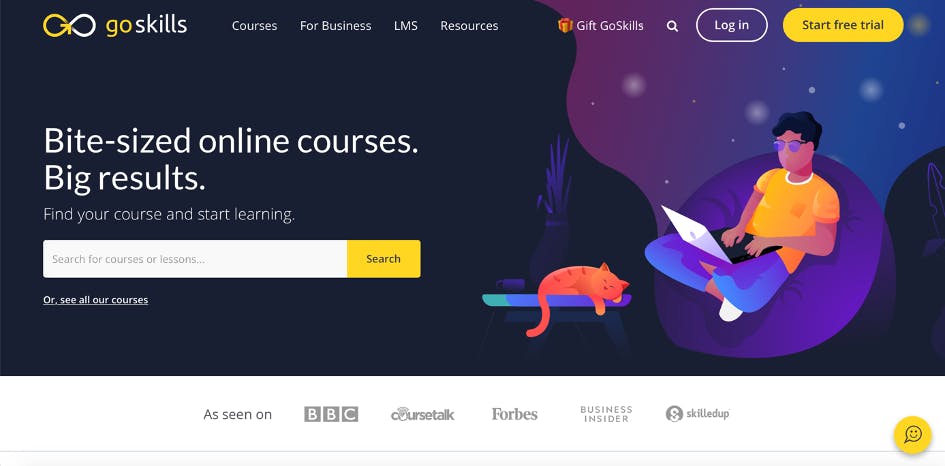 6. Coassemble
Coassemble is an LMS training platform geared towards business clients focused on employee skill improvement. It offers easy-to-use, powerful authoring tools to create your courses with minimal effort and maximum effect. It's a UX-driven platform whose goal is to turn complex knowledge into comprehensible and digestible nuggets, easy and fun to follow. Coassemble offers multifaceted feedback, monitoring, and statistical tools for creators. Useful for both big and small companies, they also offer comprehensive customer support to get you through the day. Coassemble works through a monthly paid subscription.
7. Firmwater
Firmwater is an LMS system and training management tool providing solutions for small and big brands alike but it's mostly aimed at training companies. It offers a comprehensive module course builder and feedback tools. It's also SCORM compliant, which means it can be connected to other private learning management systems. A big advantage of Firmwater is its collaboration with Shopify, one of the biggest eCommerce platforms starting a dropshipping business. Building a shop has never been easier. Firmwater is also a white-label solution, meaning you can use it as your own – and build your brand the way you like it.
8. Inquisiq
Inquisiq is a great LMS solution for companies wanting to focus on a top-notch learning experience of their employees. Their authoring tools allow for easy and efficient course creation and offer a range of reporting tools. There is also a library of ready-made online courses to choose from. Educators, trainers and coaches can benefit from working with Inquisiq as well – they offer eCommerce solutions to promote and sell courses. The use of this lms platform is, however, paid (you can request a demo).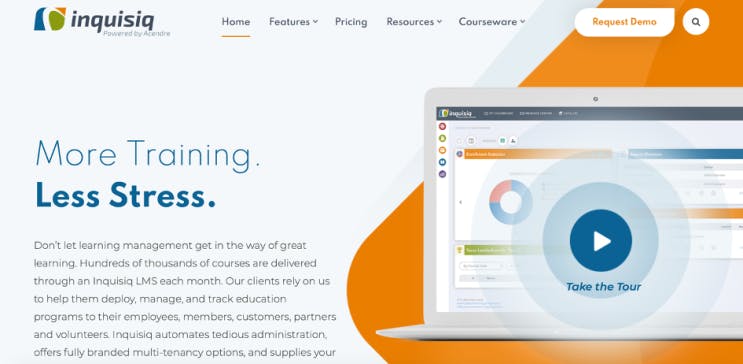 9. Rise Up
It's one of those platforms that deliver multiple solutions for multiple problems – meaning you only need one provider to get things sorted. Rise Up offers LMS, LXP, and content design solutions for global multilingual companies in need of a comprehensive AI-driven translation tool. The advantage of Rise Up is its community-building strategy and promotion of peer support. Unfortunately, Rise Up has no free version.