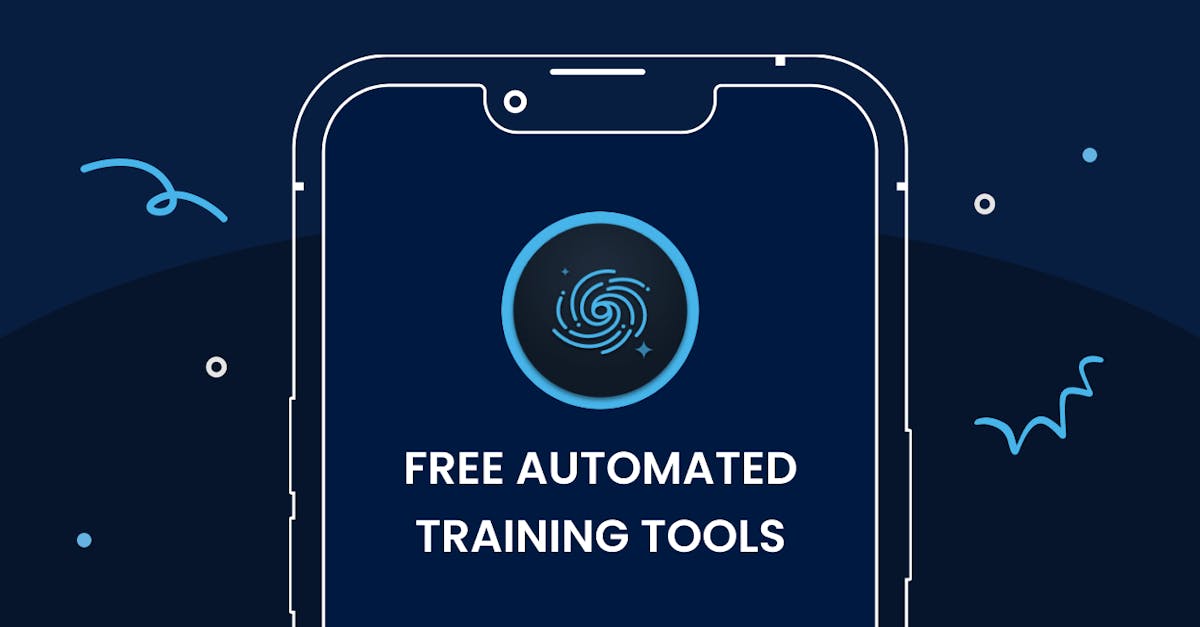 Giving employee training has now become a standard practice in any organization. However, it's not easy to deliver multiple training at once and track their individual learning progress. Thankfully, with automated training tools, this process becomes a piece of cake. Check out the automated training tools we've collected below to see what best fits your training.
1. EdApp
EdApp is an award-winning automated training tool that's packed with results-driven features to elevate your organization's training experience. It's used by leading organizations around the globe namely, Shell, United Nations, and Coca-Cola. If small to big organizations trust EdApp for learning and development, then you should too.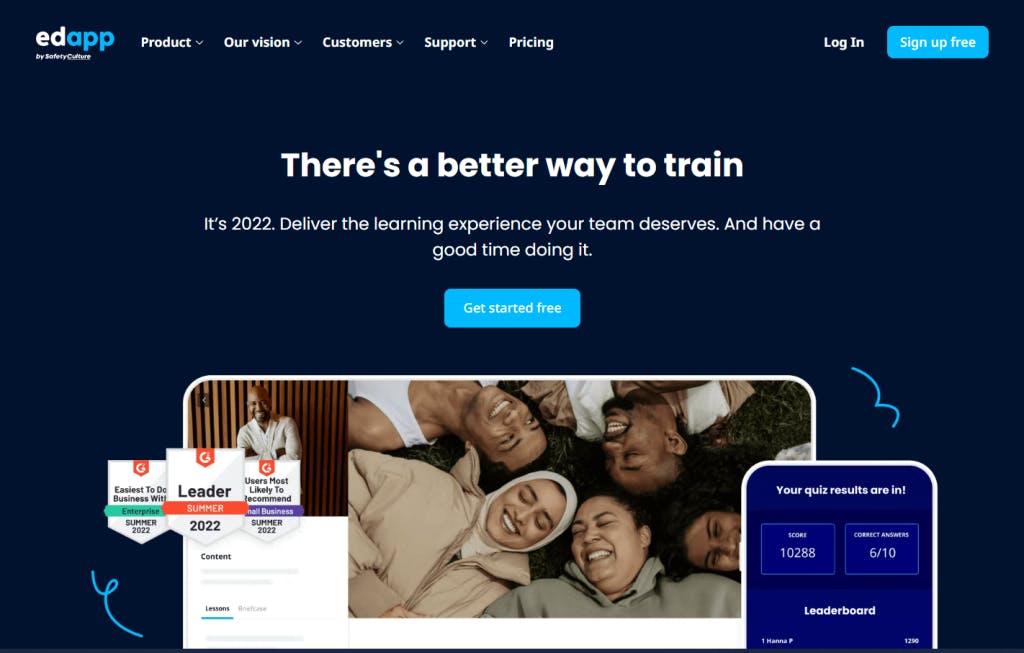 EdApp takes pride in its powerful automation tool, Spaced Repetition. With Spaced Repetition, you can drive more effective learning methods that result in higher retention rates. It does this by making your learners retake lesson content at increasing intervals until the material is in the learner's long-term memory. All you have to do is to set the spaced repetition schedule and you're good to go.
EdApp incorporates this element into its learning platform through Brain Boost. It's a powerful, algorithm-based feature that automatically feeds concepts to learners if they haven't yet fully understood them.
They also feature a SCORM authoring tool that makes it easier to design courses. You can customize your training content by selecting a course from their course library on any topic and editing it to suit your and your learner's needs. This feature allows managers to easily build and immediately deliver the training that they want and need. There are also a ton of gamified templates available that can make the content more dynamic and engaging.
Features:
Automatically-generated spaced repetition

Brain Boost

Editable course library

800+ high-quality courses

80+ highly customizable templates (no coding required)

In-app branding
Cost: Free
Automate learning by signing up for EdApp today.
2. Inquisiq
Inquisiq provides easy interoperability with other eLearning LMS, thanks to its SCORM compatibility. Through this automated training tool, you can deploy, manage, and track hundreds of courses and automate course enrollment, completion notifications, and report generation without hassle. The tool also supports blended learning through features such as on-the-job training and task assignments, which allow your workers to perform tasks in real-time and submit assignments for knowledge evaluation. Social learning is also integrated into the platform through collaborative features like user communities, user feeds, discussion boards, and a unique built-in messaging tool. You can also design personalized learning paths for your employees through homework and courses.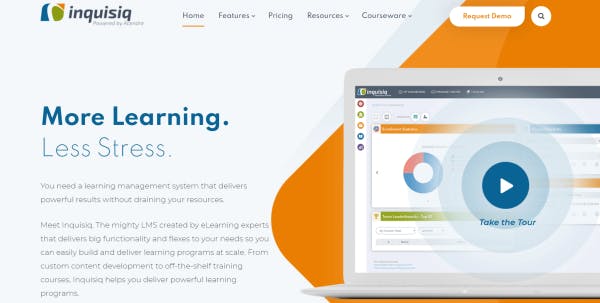 Features:
Automated course enrollment

Automated report generation

Completion notification

On-the-job training and task assignments

User communities

Built-in messaging

Personalized learning paths
Cost: Free trial, paid plans
3. domiKnow
domiKnow is an automated training platform that is designed for maximum efficiency and scalability. This eLearning platform is used by both small and large organizations to meet their training and collaboration needs. Trainers only need to work on the training content then the platform will automatically deploy it to the assigned employees according to the set date and time. It also comes with an authoring tool and a content management system. The software can also  help you collaborate and create well-optimized learning content that touch on different topics, such as DEI training, leadership training, and product training. Here, you can design interactive content on any device using a range of templates and digital assets, and deploy completed learning materials on any device.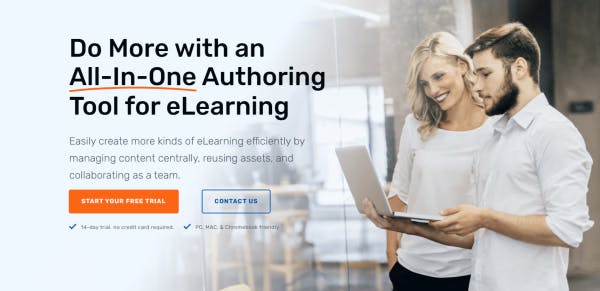 Features:
Automatic scalability

Authoring tool

Content management system

Ready-made templates and digital assets

Real-time collaboration

Mobile learning
Cost: Starts at 97 USD per year
4. Accessplanit
Trainers and HR professionals that conduct hundreds of courses may want to check out Accessplanit's automated training system. This all-in-one training tool enables trainers to automate and streamline necessary training procedures. It prides itself to be able to automate repetitive tasks like course deployment that help save time. Its authoring tool makes it simple to build high-quality training courses that allow managers to deliver a great learning experience for team members. Managers can also easily manage training materials and events using its course management tool, whether they are in-person learning sessions or online learning, making it ideal for blended learning.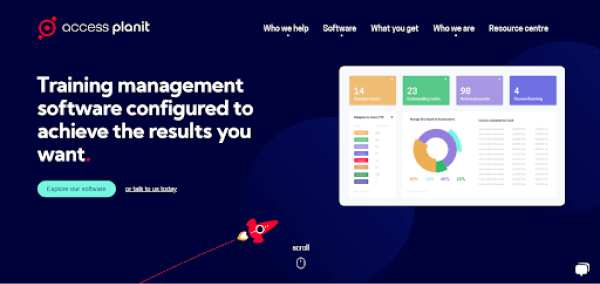 Some additional features include webinars and virtual learning. Trainers can also use this automated training tool for in-house training, public sessions, and employee sessions.
Features:
Automation tool

Course authoring and management

Webinars and virtual learning
Cost: Paid plans
5. Evolve
Designing and managing your training courses is easy and simple with Evolve. This automated training tool is designed to help you deliver compliance and development training for your team. Some of the popular courses that you can access through this platform include corporate compliance courses, healthcare compliance, OSHA safety training, DEI training, and HIPAA privacy and security. Because of the tool's user-friendly graphical interface, both trainers and learners can easily navigate through the platform and access features like learner dashboards, course assignments, and reporting tools. Its advanced email features also allow trainers to automatically send emails to learners regarding course enrollment, training reminders, course status, and completion. 
Features:
Automated email features

Compliance and development training courses

User-friendly graphical interface
Cost: Paid plans
6. Looop
As an advanced automated training management system, Looop helps you create online learning resources and automate training processes for your employees. With their simple yet visually appealing UX design, you can easily create engaging learning materials and automate the delivery of your training content through integration with channels like Slack, Teams, and even SMS.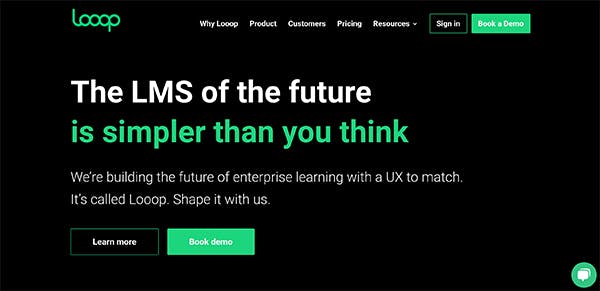 Other automated features like user insights and analytics dashboards also give you visibility on your teams' completion rates, learning gaps, and overall performance. Through these enhanced reporting features, you'll be able to gauge the effectiveness of your training and address your workers' learning challenges. To access all of Looop's products, you can sign up for a monthly subscription that starts at 99 per month for a maximum of 50 users.
Features:
Cost: Starts 99 USD per month for 50 users
7. Coassemble
Coassemble is an automated training solution that lets you create training courses using templates coming from their library. It allows managers to assign user roles and automatically deliver training to teams from different departments. With its learner progress tracker, managers can simply monitor employee performance through checkpoints, exams, and assessments.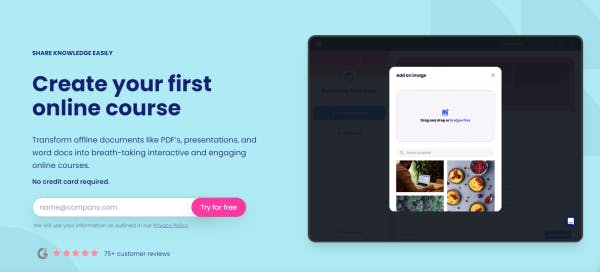 It has a free version but the drawback is that it only permits users to design one course with four interactive templates. You must subscribe to their paid plans to gain access to additional features.
Features:
Cost: Starts at 9 USD per month
8. Knowbly
Knowbly is an automated training software designed by Turning Technologies to help L&D professionals deliver effective learning solutions at scale. The platform can produce automated insights, allowing managers to easily analyze activity streams that can help with their data-driven decision-making. Through its highly responsive course authoring tool, you can also create and customize interactive learning content that works seamlessly on desktop, tablet, and mobile devices. You can design dynamic and engaging digital learning materials with features like interactive quizzes, games, simulations, infographics, flashcards, and easy-to-use course templates. You can even reuse most training materials or transfer them to other LMS platforms by publishing them as SCORM or xAPI format packages.
Features:
Automated insights

Responsive course authoring

Interactive templates

Unlimited courses, quizzes, and storage
Cost: Starts at 95 USD per year
9. VAIRKKO
VAIRKKO automated training tool is designed to fulfill the needs of HR professionals who need a smart solution to manage their training materials. Its course builder allows you to create and deploy as many training courses as you want, making it ideal for enterprises of all sizes.  Not to mention, this training platform allows you to assign classes automatically and track their compliance and success rates in a streamlined procedure. Lessons can be uploaded in different formats such as PDF, PPT, images, videos, and audio which can be accessed on multiple devices.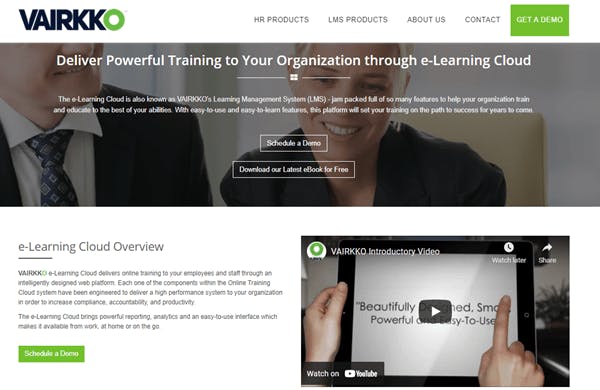 Features:
Cost: Paid plans
10. Arlo
Arlo is a cloud-based training solution that allows you to manage all your training resources in one place. The platform is best known for its course management tool which helps automate simple tasks and manage your training from start to end. It also has event management software and integrations to deliver training from other business intelligence platforms. Its features include a dashboard where you can view real-time activity to ensure accessibility to the information you need.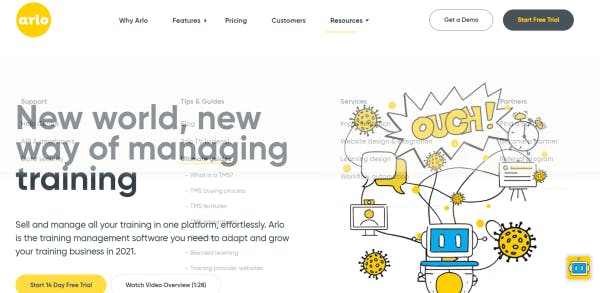 Features:
Cost: Starts at 9 USD per month