Learning has never been easier. As smartphone technologies have become more available, mobile learning and eLearning are gaining in popularity. As it stands, the global eLearning market is expected to reach USD $325 billion by 2025.
More people displaying an interest in learning means there's an increased appetite to build courses. But you may wonder how to create an online course for free. This is where authoring tools come in.
What is an eLearning authoring tool?
An eLearning authoring tool is a type of software that allows you to create digital training content, convert it into an eLearning format, and distribute it among learners via a learning management system. There are all sorts of free eLearning authoring tools available to meet any needs or requirements you may have.
Here's a list of the best free eLearning authoring tools.
1. EdApp
Design beautiful, engaging and effective eLearning courses that have features such as microlearning with their cloud-based course authoring tool. EdApp is completely free and used to train teams large and small all over the globe. Some of their impressive clients include the United Nations, Shell, Mars, and Pandora, to name a few. A collection of EdApp's clients have also shared their experience with the platform, to give insight into how they successfully train their teams with the innovative and intuitive Learning Management System (LMS).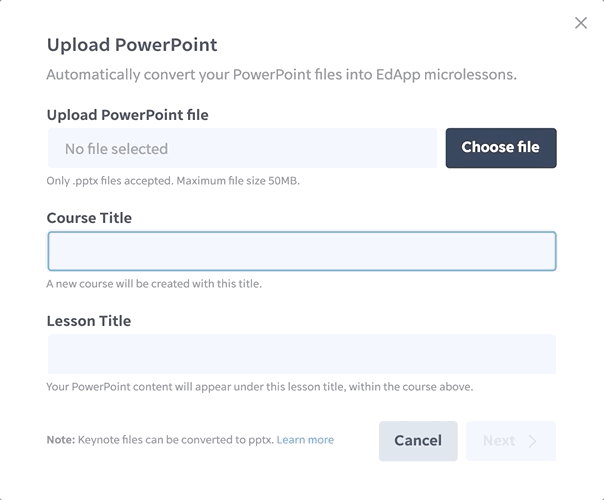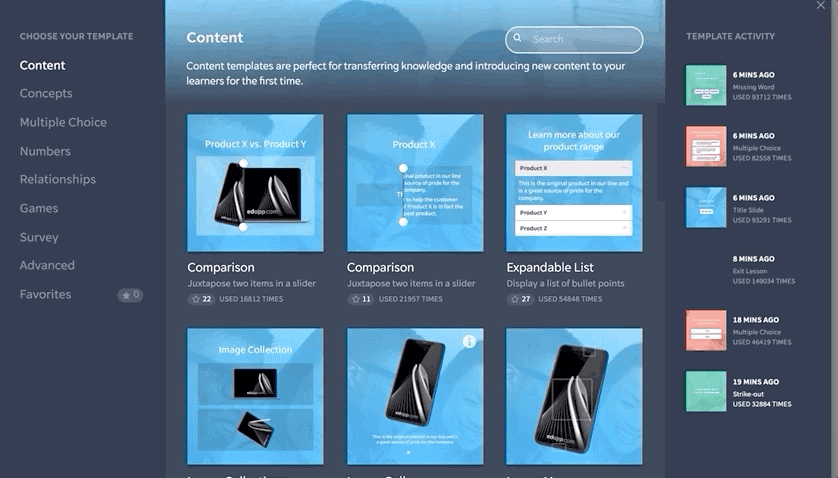 With EdApp's template-driven authoring approach, you don't start with a blank page: they already know what a good microlesson looks like. All you need to do is choose the responsive template that suits your learning objective and add your content. Creating and updating agile eLearning courses takes minutes and hours, not weeks and months. It's a simple and effective tool to use regardless of how much experience you have.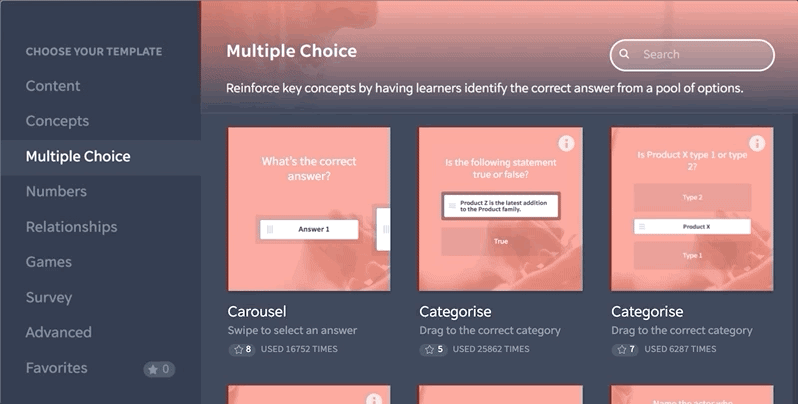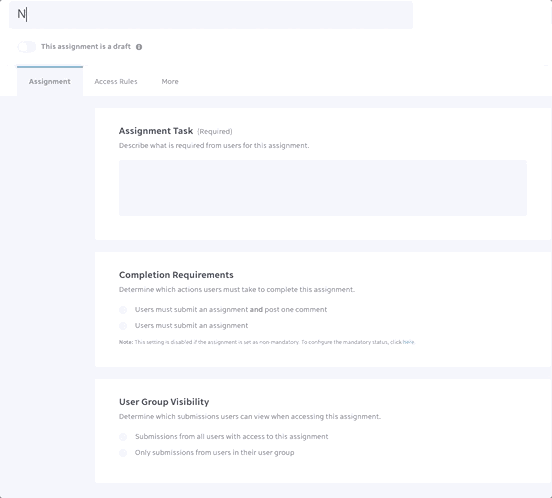 Beyond an expansive template library, EdApp includes a completely free, editable content library that's full of ready-made courses, contributed by thought leaders from around the world. This high-quality content is there for you to access, edit, customize, and deploy to your teams with ease. What's great is the content library is always growing, meaning every week you will see new courseware ranging in topics from health and safety procedures to sustainability and everything in between.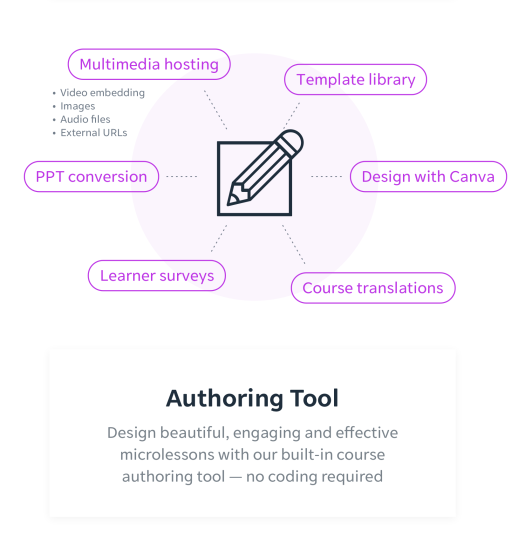 2. CourseLab
CourseLab version 2.4 is another free authoring software for building eLearning courses that can be published to the web or an LMS. You can make slide-based courses with images, videos, complex multi-object interactions, and quizzes. Unlike EdApp, it doesn't have a library of ready-made courseware available. CourseLab does come with a set of eLearning templates, though learning how to use and customize them may require quite a lot of time. The downside of this authoring tool is that the interface isn't as intuitive as others and may even feel a little outdated. This means it can feel quite complicated to those who are just beginning to work with authoring tools for eLearning. This tool is better suited to more experienced developers who have an idea of how LMS authoring tools work and are more comfortable navigating the platform.
3. IsEazy
This cloud-based tool is useful for creating eLearning courses and has a simple and friendly interface that is easy for everyone to use, regardless of experience level. What makes this platform stand apart is the ability to create slide-based courses using modern design templates. There's an option to add voiceovers, videos, links, and cards. Courses consist of chapters, but sequential navigation is available only in a PRO plan. After a course, learners can be provided with a final quiz.
4. Moovly
This online tool is great for creating training or marketing videos to be shared with customers, students, or employees. You can either elect to create a clip from scratch of pull from a template for inspiration. Moovly also allows users to upload their own media, such as videos, pictures, text and sounds. The built-in stock libraries of photos and videos that can be combined with doodles, infographics, animations, and transitions. There's also a mobile app to view videos and upload media from a mobile device.
5. AdaptiveU
This authoring tool allows you to create simple lessons and combine them into courses.
The free plan allows you to create up to 10 challenges and invite 10 active users to take them. Your courses are limited to 1 GB of storage space. The start page can be customized to be more personalized to your training, and courses are created using a simple, easy-to-use editing tool that contains all sorts of media components, such as files, documents and pop quizzes. You can do all this, while also viewing reports and tracking data, but it lacks an editable content library meaning more time is needed to create your content.
6. Crowd Wisdom
Crowd Wisdom LMS is designed specifically for large-scale professional education and partner and customer training. They allow users to personalize, manage and track education in one hub, and to better engage learners through personalized learning tracks. It's designed specifically for growing and mature learning programs. Unfortunately, Crowd Wisdom only offers a free trial and it's been reported on platforms like G2 that the platform is too expensive and provides little to no support after regular changes are made to the LMS.
7. Adapt
Courses built with Adapt provide a webpage-like experience – they scroll vertically, not flipped like slides. This open-source tool is designed for rapid content development. It stands distinctly apart from other content developing tools that have evolved from a 'PowerPoint' format design and is suited only to those who want to create long read courses with 'linear navigation.' It also lacks a free, editable content library and has limited built-in features to help support better learning outcomes. Overall, the core functionality is sufficient to make simple online courses, but you can enhance the learner experience by installing additional Adapt plug-ins that will allow you to custom design your content. It also only offers a free trial, rather than a completely free experience.
8. GLOMaker 3.0
This free open-source tool enables you to create structured learning materials, by dividing the process of authoring into two parts: planning and designing. The planner tool offers instructional design guidance for using and setting up each block, and this is where the storyline learning design is created. The designer part is where slides are developed. There are a variety of templates that can be customized according to your training needs. GLOMaker provides a great number of options, including quizzes with feedback, slide-show viewer, photo display with zoom facility, video and audio players, and more. However, this tool is complicated to use, and novice course builders may have a hard time navigating the platform.
9. H5P
H5P is an open-source online course software that allows you to create HTML5 eLearning content and publish it on popular platforms like WordPress, Moodle, or Drupal. It is modular, and there are a lot of content types and applications available for use with no technical skills needed. These include videos, HTML5 presentations, branching scenarios, quizzes, flashcards, and more. However, the tool is quite limited as far as creating complex and customized eLearning projects.
If you're looking for the most agile, powerful, and completely free platform, EdApp has it all. With its built-in features to provide unparalleled learning results, it is the new standard in eLearning. Ready to get started? Create your free account today!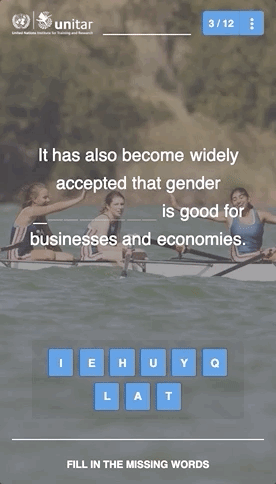 Unsure where to start? EdApp also hosts free 1 on 1 sessions to guide you through the platform to help you become an expert. Book now.
Here's a list of each of the eLearning Authoring tools that we have presented. Take some time to review each of the tools to find the best solution for you.