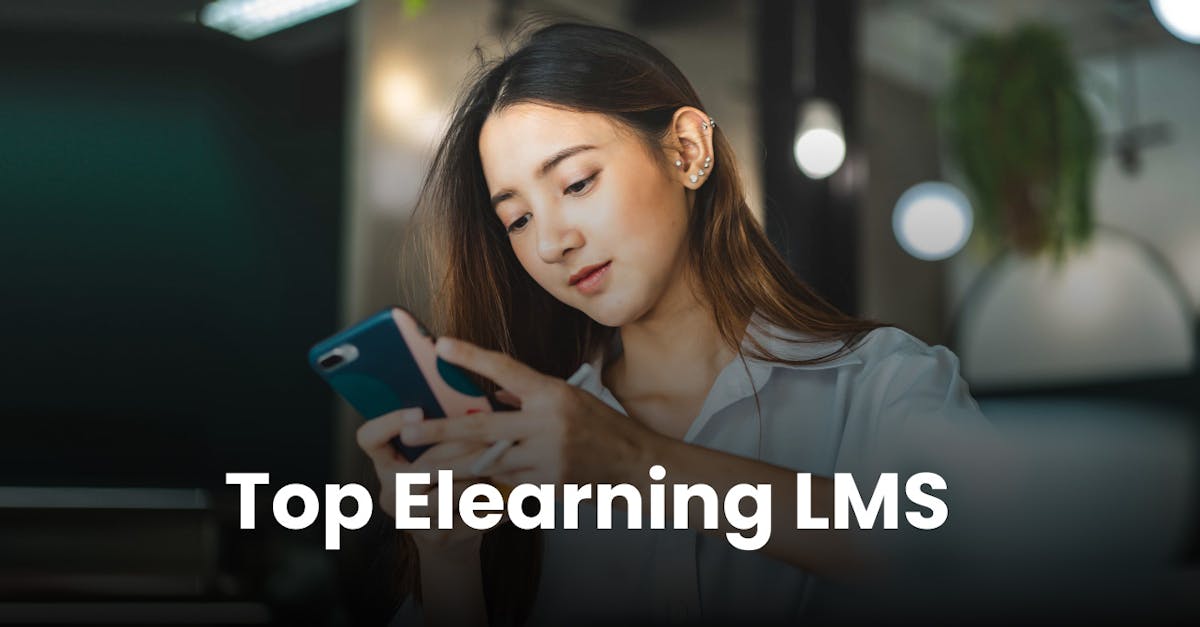 Take charge of your team's training and onboarding programs with an elearning LMS. Through these tools, you can make sure that everything from your course authoring process to lesson deployment runs smoothly. In this article, we'll help you compare different LMSs so you can decide which one is the best fit for your team.
Best Elearning LMS – EdApp
With their multi-award winning elearning LMS, EdApp is setting new standards for companies all across the world by making training enjoyable, quick, regular, and convenient. It also offers tons of cool social learning features like leaderboards, rewards, and other prizing benefits that motivate learners to engage with their training and interact with their team members.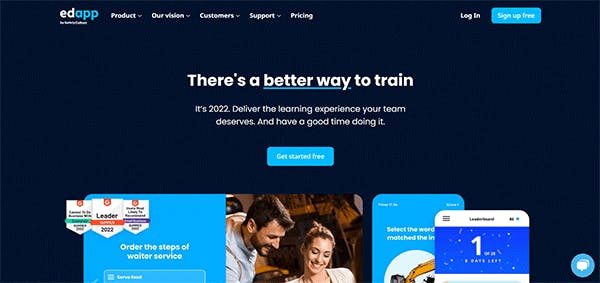 Thanks to EdApp's easy-to-use creator tool and powerful learning management features, organizations now have access to an elearning LMS that is adaptable enough to be used across many corporate functions like IT and human resources. The microlearning platform can also be used by organizations from different industries such as hospitality, construction, manufacturing, and healthcare. 
Great elearning content creation requires time but if you don't have enough to spare to create your own training programs, that's where EdApp's course creation service comes in. Their team of expert instructional designers can create custom training content just for you. This way, you can get professional training for your teams off the ground faster.
Cost: Free
The Pros:
Built-in gamification and prizing features

Spaced repetition feature helps embed concepts into long-term memory

Leaderboards and star rewards build a more engaged team

Custom push notifications remind learners to complete training or check out new content

Course creation services help teams create expertly designed, bespoke training
Start training your team with our elearning LMS
1. Employment Hero
Employment Hero is an LMS eLearning that helps small to medium-sized businesses to manage HR, payroll, performance, learning, recognition, and employee benefits from one integrated platform.
Employment Hero improves the employee experience by giving people the opportunity to:
Self-serve by performing transactional tasks such as submitting leave requests and viewing payslips.

Use a mobile app to access the discounts marketplace to buy things like cheap movie tickets while on the go.

Access discounts and benefits to help boost mental, physical, and financial wellbeing.
Employment Hero's employee dashboard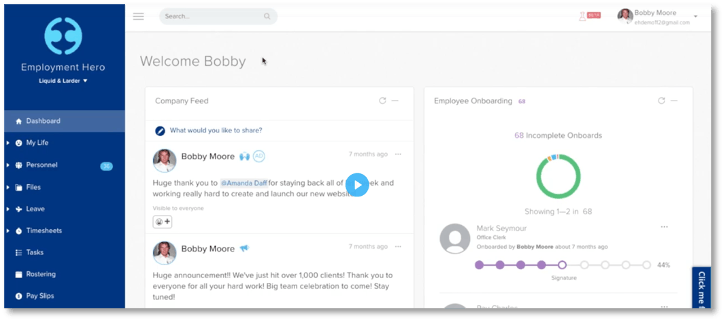 The Pros:
Integrates with Xero, MYOB, and Keypay

SCORM compliant

Suitable for mobile and blended learning

Pre-made learning courses available
The Cons:
Australian-centric product, meaning not all features are available for international or global companies

No gamification or video conference features

HR centric so not suitable for a single-use LMS

No editable courseware available

Limited authoring capabilities
2. NextThought
NextThought was founded in 2011. This platform is committed to driving next-generation learning for teams. This other LMS example has done well in harnessing the digitally enabled social aspects of the learning experience. NextThought achieves social inclusion through real-time chat, online communities, and collaborative features (e.g., contextual conversations).
The Pros:
Gamification, mobile and blended learning available

Private and public learning communities

Real-time chat during virtual classes (only)

SCORM compliant

Integrates with major third-party vendors
The Cons:
Monthy and annual tiered subscriptions for different inclusions. For example, NextThoughts' starter offers 24/5 email support, whereas their Growth offers higher access to support.

Only a free trial is available but then the cost goes up (tiered)

Discussion feature on videos is not real-time, limiting social learning capabilities

Authoring tool can be challenging to use, especially around creating surveys
3. Acorn
Acorn is a cloud-based LMS software application that launched in 2014. This LMS eLearning platform is used by the Australian Federal Government and close to 100 non-profits and small to midsize businesses.
While Acorn does offer some gamification features, they are not as extensive as the EdApp platform. For example, they do not have leader boards, levels, points, and rewards on offer to create a 'fun' and engaging learning experience.
The Pros:
SCORM compliant

Customer support

Integrates with HR systems – useful for administration tasks

Monetary option available to sell your courseware

Customizable
The Cons:
Expensive monthly subscription starting at 00 for less than 100 users and .50 per user for 101-500 users

No free trial available

Limited gamification features

No leaderboards, levels, points, or rewards available
4. eFront
eFront is suitable for large companies that require advanced security measures and extensive training customizations to their training. This LMS eLearning platform is highly sophisticated and offers blended learning, gamification features (incl. badges, levels, and leaderboards), and notification alerts.
Unlike some of the top free learning management systems available online, eFront comes with an expensive price tag and does require some coding skills – especially when migrating data across from another LMS platform.
eFront badges (or "medals") are visual stamps are unlocked on certain achievements. These get displayed on the employee's header and profile info.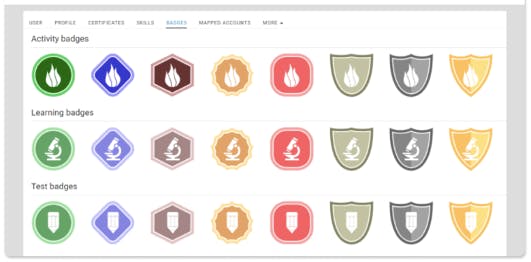 The Pros:
Security (audit logs, SSO, authentication)

Available in 11 langauges

SCORM, TinCan, and H5P compliant

Includes gamification and mobile learning

Integration capabilities
The Cons:
Costly. The business plan will cost ,000 per month and it's capped at 1,000 users

Challenges experienced with migrating data from other LMS applications to eFront

Some coding and skills required

Limited reporting capabilities

Online support only available during business hours
5. Donesafe
Donesafe is a cloud-based eLearning online learning management system that was founded in 2013. This company offers scalable training ranging from five to 100,000+ learners. Donesafe consolidates all Health, Safety and Environment (HSE) software into a single source of truth. This LMS eLearning platform allows companies to launch their blended learning content and create their resources.
Since this eLearning LMS specializes in the HSE function, it offers mobile learning features but limited social features such as gamification, leader boards, and video conferencing.
The Pros:
The Cons:
Expensive platform – costs starting at 00

No free trial available

No gamification

No video conferencing functionality
6. Knowmax
Knowmax aims to do more than simply deliver an eLearning LMS. The objective of this tool is to increase knowledge management more holistically. This will help companies and brands improve the customer experience.
A better customer experience is achieved by creating and distributing consistent knowledge flow across all or targeted customer touchpoints. Touchpoints can include employees in contact centers and across the field and digital channels such as chatbots and websites. Structured knowledge and targeted dissemination improve productivity and process efficiencies.
Knowmax platform.
The Pros:
Knowledge management tools like chatbots available

Supports translation into 14 languages
The Cons:
Costly – starting at 4.99 per user

Does not offer complete support packages

Lacking built-in tools to boost results

No editable course library

No gamification
7. Blackboard
Blackboard is a leading eLearning LMS serving higher education, K-12, businesses, and governments globally. This LMS eLearning platform has been in operation for 20 years and has supported over 100 million learners.
Blackboard pride itself on its deep understanding of education and its belief in leveraging technology to improve its offering continually.
While they have an exceptional reputation and have built solid learning communities by leveraging technology, they appear to lag in the gamification features of mobile learning.
Blackboard platform supports mobile and desktop.
The Pros:
SCORM compliant

Mobile-friendly

Customization capabilities for teachers and formal education

Bilingual training options
The Cons:
Costly platform with no free trial available

The interface is dating, resulting in a clunky user experience

Users have reported that the mobile app needs work – not a seamless experience

No gamification features
8. Edmodo
Edmodo brings everyone together in the education community to help learners succeed. Edmodo is one of the leading K-12 social learning networks.
It achieves this by delivering a solution that combines eLearning and social media features similar to Facebook (see image to the right). The aim is to create an inclusive learning experience that involves teachers, students, and parents.
Since launching in 2008, Edmodo has helped over 100 million learners from across the globe. While the user experience is overwhelmingly positive – particularly from a social perspective – some functionality limitations make Edmodo unsuitable as a complete LMS eLearning package.
Edmodo platform – user experience.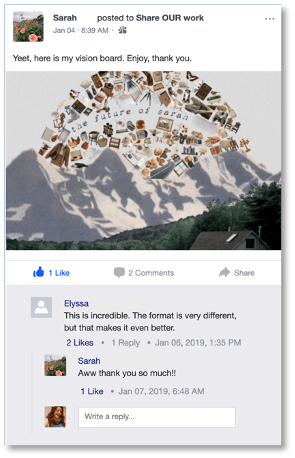 The Pros:
Social learning aspects for learners like knowledge exchange forums

Simple set up

Engagement functionalities

Free trial and free option (but with limited inclusions)
The Cons:
Pricing for access to the full platform is ,500 USD per school

Online support only

Difficult to download, upload, and edit documents from the platform

Can be overwhelming to navigate, especially for the teacher

Only available in English
9. Tovuti
Tovuti was founded in 2018. This fairly new eLearning LMS website is an all-in-one cloud-based tool that lets companies create, deliver, and track their online learning effectiveness. Some of the ways Tovuti creates a social eLearning experience is through:
Social profiles – this is where employees can showcase their personality and connect with others.

Communities – online forums where learners can knowledge share, form discussions, and break into small groups.
The Pros:
Features like targetted training, reminders, and quizzes

Supports microlearning structure

SCORM compliant

Integrates with third-party platforms
The Cons:
Expensive monthly outlay, starting at 50 at a tiered pricing model

Content authors and course admins found it difficult to learn and build the software

Implementation can take longer than expected – up to months (rather than weeks or days)
Final thoughts
These days, technology system upgrades don't take hours upon hours. Instead, they happen in a matter of minutes and occur more frequently.
As technology changes and people become savvier with using it, our training approaches will change as well. Training will occur more frequently in shorter (micro) learnings. We rate EdApp as the top LMS eLearning performer because they met the needs of an ever-changing, agile workforce.
Their rapid authoring tools make it easy for trainers to modify the content in real-time, and their engaging "gamified" mobile-based training makes learning fun and convenient.