Once in a while, it's good to take a break from job role-specific or technical skills training courses and let your workerss explore fun training topics instead. By introducing more variety to their training, they may eventually pick up interpersonal skills and techniques that they can use in their job roles. Workers can also gain more insight into other topics outside their own functions that will allow them to have a wider perspective which can help them in their scope of work. This will also let the worker focus more on their well-being, promoting work-life balance. Incorporating fun training topics for workers will help your teams enjoy their work experience, boost employee morale, and improve their overall performance.
What is the importance of training topics in the workplace?
Workers who don't receive sufficient training are more likely to perform poorly and suffer higher levels of stress at work. To avoid this, it's important that you cultivate their knowledge and skills through various training topics in the workplace. Apart from honing their expertise, training will help workers learn how to do their jobs more safely and effectively. Their confidence will grow as a result, which could help them perform better overall. And the best part? Training allows workers to advance in their careers.
1. Work-Life Balance
As seen in research, work-life balance is proven to be a big factor in employee engagement and retention. Some workers don't know how to manage their time properly or draw the line between personal and professional life, which is more likely for workers in a work-from-home setup. It can result in burnout and deterioration in physical and mental health. When that happens, their work performance is affected negatively, which is something that should be addressed. By conducting a training session on work-life balance, you can help your employees and co-workers figure out their priorities and give them a sense of security in knowing that the organization cares about their overall well-being.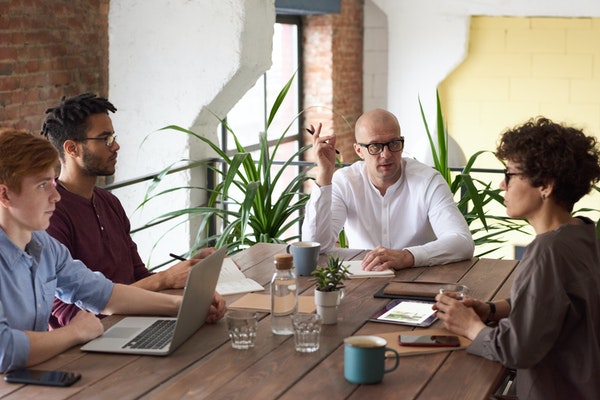 Training managers can make use of LMS such as EdApp to author and add strength to their own work-life balance training course. EdApp specializes in microlearning so all the lessons are delivered in bite-sized chunks, making the content interactive and easy to understand.
2. Diversity & Cultural Awareness
More organizations are going global and WORKERS will inevitably be working with people from different nationalities and backgrounds. To foster a healthy work environment, it is imperative to instill a culture of respect and promote diversity in the workplace. Training your workers on diversity and cultural awareness will help the organization in the long run because it will minimize interpersonal conflicts at work and help everyone understand where each worker is coming from. It will also help improve your team's performance especially if there's a shared awareness amongst the members of the organization.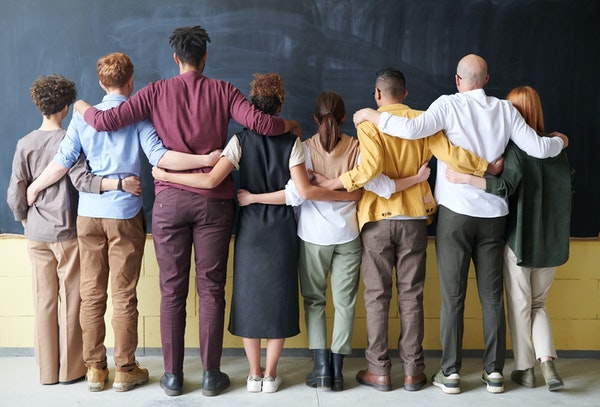 One engaging approach to training your teams about this fun training topic idea is through gamification! You can make short game-based quizzes to keep workers engaged as they learn more about fun training ideas such as diversity & cultural awareness.
3. Teamwork & Collaboration
Being part of an organization, it is natural to collaborate with different departments to keep the company running and motivate workers. Work done as a team will be accomplished easily and more efficiently. High-performing teams are usually composed of workers who are team players as everyone has a shared sense of purpose and a common goal. Having training solely about teamwork will surely improve company culture and how the workers communicate and collaborate with one another. Efficient teamwork happens when barriers are removed within teams, allowing the members to better understand each other and creating a more positive work environment.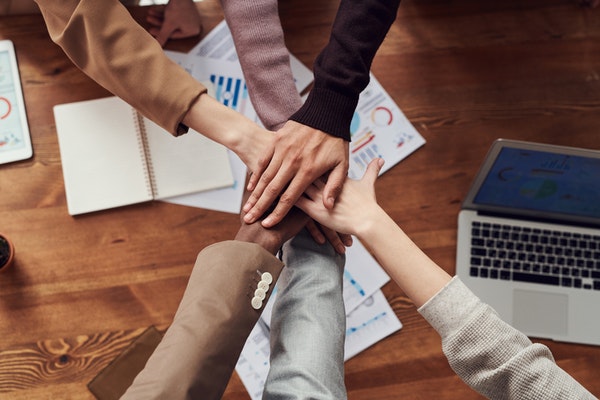 You may want to check out the Embracing Teamwork course by EdApp, which your team can take as a team building activity. It's a completely editable course so managers can easily customize it for their teams.
4. Feedback & Managing Difficult Conversations
When working, giving and receiving feedback is important because it is one of the most direct ways to know what went wrong and what went right with a task. It may seem like a small aspect of work but not everyone knows how to handle feedback professionally so conducting training on this topic is helpful for everyone to work in this area. As a manager who's developing leadership skills, it's crucial that you conduct proper feedback training to help your workers give and receive actionable feedback and learn the art of conflict-resolution. It is inevitable to encounter difficult conversations at work and training your teams about conflict management will help everyone address uncomfortable conversations, learn good negotiation, and turn them into meaningful discussions. This good practice will help the workers grow as they know how to give and take constructive criticisms better and learn how to be more accountable for their actions.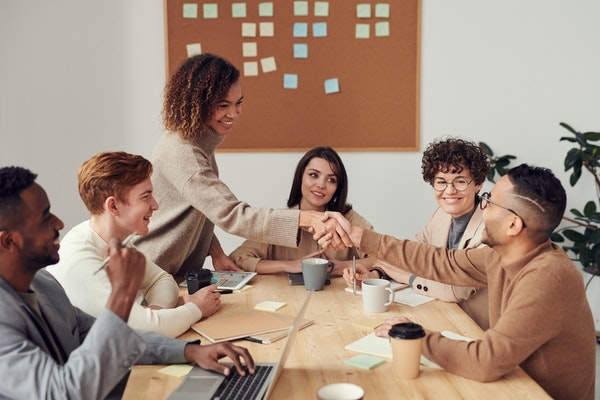 Check out EdApp's Giving and Receiving Feedback course for free! It's a ready-to-deploy course made by EdApp's instructional designers and the good thing is, it's completely editable to tailor to your program.
5. How to Delegate Effectively
This topic is not talked about much in training programs but knowing how to delegate tasks effectively will revolutionize how you approach teamwork forever. When given a project, it can appear overwhelming at times especially if the clients and stakeholders are already describing the finished product that they're envisioning along with such high expectations. When you know how to break down the big picture into smaller and more manageable tasks that you can easily get done, everything becomes feasible and easy to follow through. Aside from this, you must also know to whom you should delegate those tasks to ensure not only a job-satisfaction but also the quality and completion of the deliverables. Delegating effectively is a leadership skill that requires good analysis of the deliverables and knowledge of each team member's capabilities.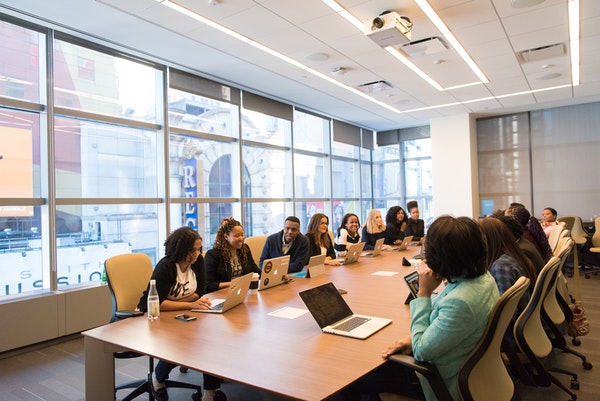 6. Safety
Talking about safety in the workplace is a must to prevent accidents and injuries from happening. This topic is sometimes overlooked by some organizations that aren't heavy on manual labor due to their busy schedules but it is important to at least carry out a training program about basic safety once in a while. Providing workers with proper safety awareness materials and resources will equip them with the necessary information needed to handle emergency situations and other unforeseen circumstances.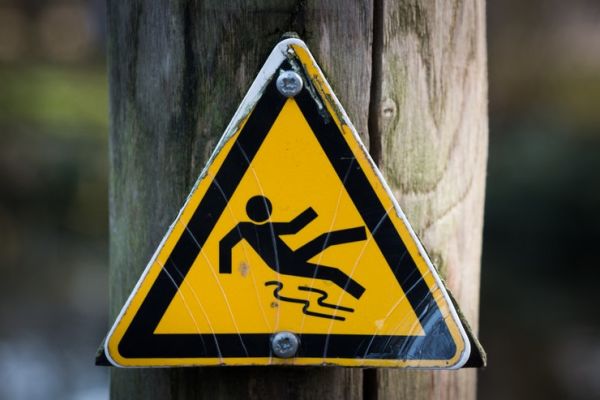 To make your training more interesting, you can attach videos in your courses using EdApp microlearning. All you have to do is create or adopt safety courses from the course library then edit them to match your training agenda.
7. Decision Making
It's hard to escape the decision-making process in everyday life. Similarly at work, sometimes you will find yourself faced with a situation where you need to decide on things that can have a direct impact on your department's performance or even the company as a whole. This seems like too much pressure and some workers may even encounter "paralysis by analysis". Giving out pointers to your workers about the mission, vision, and ethics of the organization will help them navigate their decision-making process while keeping the values of the company in mind.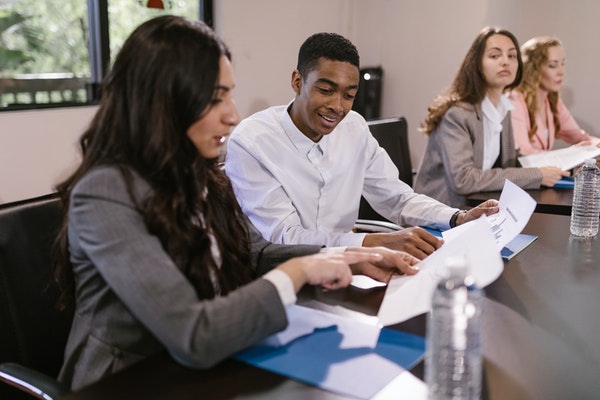 8. Time Management & Productivity
It is no secret that having good time management and project management is key to efficiency as everything is planned accordingly to meet deadlines. It is how professionals effectively make use of their time to gain optimal results. Everyone works differently and there is no one size fits all when it comes to good work and productivity. However, providing your workers with time management & productivity training will help them figure out which tips work best for them and improve their overall time management skills. Once they discover the approach that is most effective for them, their productivity and performance will increase.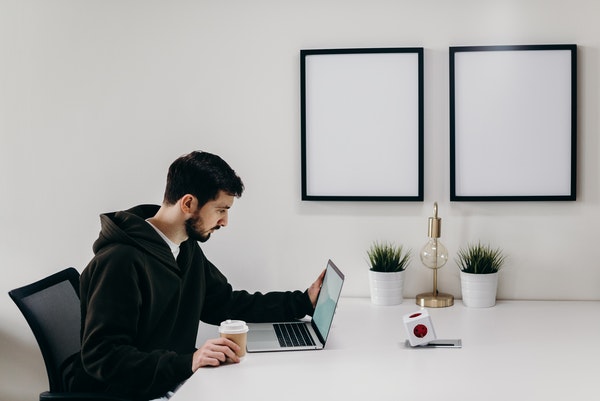 9. Effective Communication
One of of the most important aspects of soft skills training is developing good communication skills. It's essential in every function in an organization and can help solve most of the problems that workers encounter in their daily work. When collaborating with your colleagues, you must be able to communicate information and needs in order to minimize delays and bottlenecks in an operation. For client-facing workers, effective communication is also highly emphasized as it is key to maintaining good customer relations. Ultimately, being able to communicate your thoughts properly is one of the most effective work skills as this reduces misunderstandings and conflicts.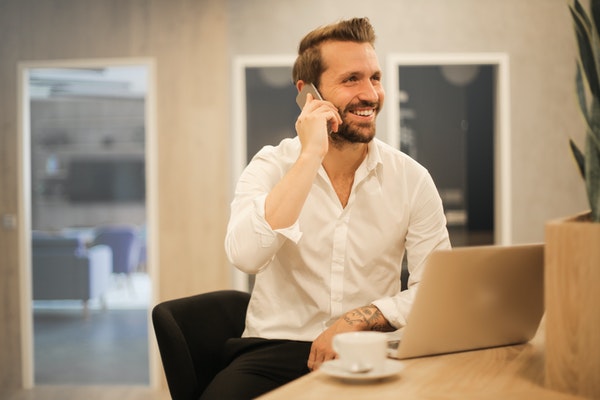 You can find several pre-made courses in the EdApp course library, especially courses about effective communication. The best part? These are fully editable so you can customize the courses to suit your company training.
10. Stress Management
It's inevitable for workers to find themselves in stressful work situations, especially during busy fiscal quarters or in highly competitive workplaces. For companies, it's important to initiate stress management training programs to help their workers cope with stress and improve their emotional-intelligence so stress won't accumulate and worsen over time. Also, it will make the workerss feel that the company is proactive about making their stay in the company happier and more comfortable.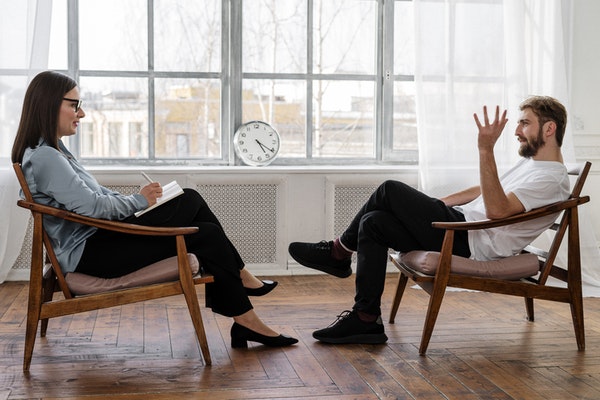 But it is also important to understand that coping with stress is a 2-way street that involves both the worker and the organization. If the organization won't do anything to ease the stress that the workers are experiencing, the workers will not cope effectively no matter what measures they will take – may it be stress management or therapy. Along with stress management courses, companies should also foster a healthy work environment.
New to EdApp? The world's most loved mobile training tool is completely free to train your teams. Sign up for free – get started in minutes.