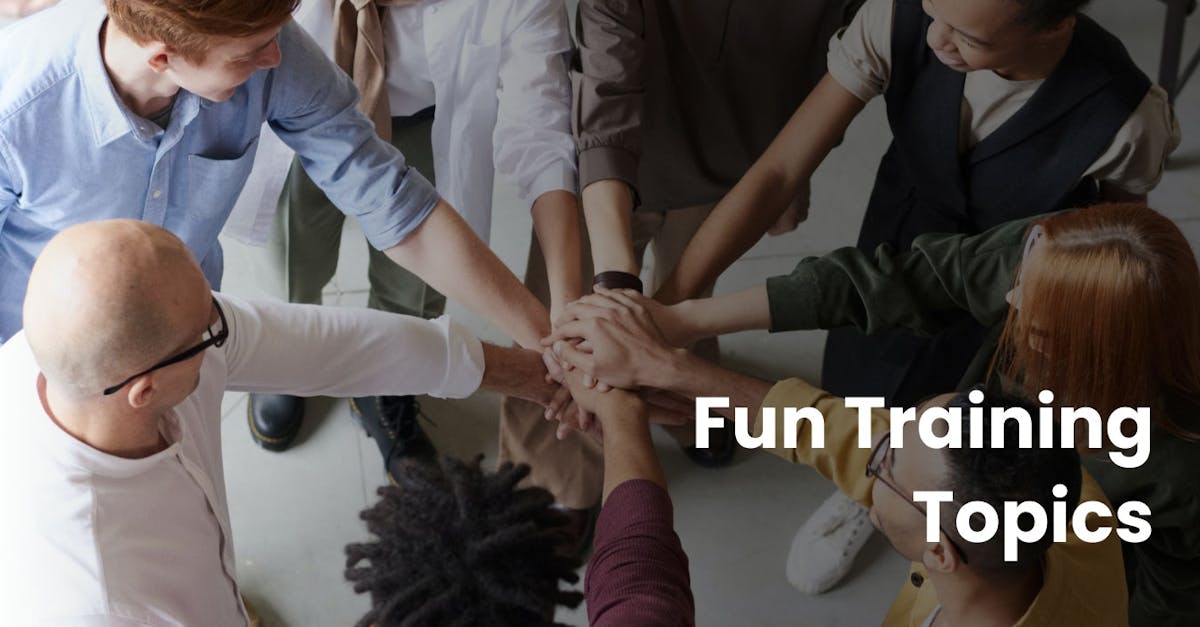 Once in a while, it's good to take a break from job role-specific or technical skills training courses and let your workerss explore fun training topics instead. Fun training topics hook learners as they're engaging and interesting to learn about. They can be anything from trivia and games to hands-on activities and simulations.
Fun training topics are important to include as they can help break the monotony of traditional training. Also, when learners are having fun, it's highly likely that they pay attention more and retain what they've learned.
What is the importance of training topics in the workplace?
Workers who don't receive sufficient training are more likely to perform poorly and suffer higher levels of stress at work. To avoid this, it's important that you cultivate their knowledge and skills through various training topics in the workplace. Apart from honing their expertise, training will help workers learn how to do their jobs more safely and effectively. Their confidence will grow as a result, which could help them perform better overall. And the best part? Training allows workers to advance in their careers.
How do you create an exciting training program?
Exciting training programs are those that are engaging, interesting, and relevant to the learners. To create an exciting training program, it is important to incorporate varied and interactive activities, relevant and engaging content, and opportunities for active participation and reflection. Additionally, incorporating innovative technologies such as virtual reality or gamification elements can enhance the learning experience and make the training program more exciting.
1. Work-Life Balance
As seen in research, work-life balance is proven to be a big factor in employee engagement and retention. Some workers don't know how to manage their time properly or draw the line between personal and professional life, which is more likely for workers in a work-from-home setup. It can result in burnout and deterioration in physical and mental health.
When that happens, their work performance is affected negatively, which is something that should be addressed. By conducting a training session on work-life balance, you can help your employees and co-workers figure out their priorities and give them a sense of security in knowing that the organization cares about their overall well-being.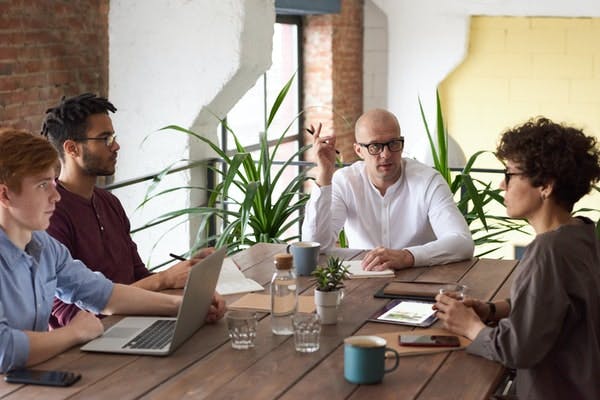 EdApp also has a course called Work/Life Balance in the Same Room that you can deliver to your teams. It covers topics such as establishing routines, setting up your workspace, and creating boundaries. This course is important to take as it's crucial to strike a balance between work and home life if you want to be effective at working remotely and have a happy home.
Training managers can make use of LMS such as EdApp to author and add strength to their own work-life balance training course. EdApp specializes in microlearning so all the lessons are delivered in bite-sized chunks, making the content interactive and easy to understand.
2. Diversity & Cultural Awareness
More organizations are going global and WORKERS will inevitably be working with people from different nationalities and backgrounds. To foster a healthy work environment, it is imperative to instill a culture of respect and promote diversity in the workplace.
Training your workers on diversity and cultural awareness will help the organization in the long run because it will minimize interpersonal conflicts at work and help everyone understand where each worker is coming from. It will also help improve your team's performance especially if there's a shared awareness amongst the members of the organization.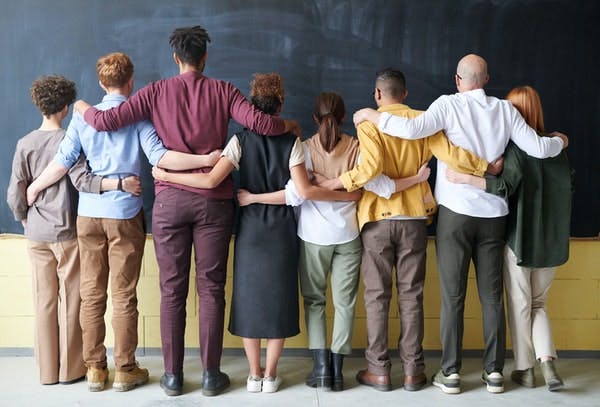 One engaging approach to training your teams about this fun training topic idea is through gamification! You can make short game-based quizzes to keep workers engaged as they learn more about fun training ideas such as diversity & cultural awareness.
Part of EdApp's course library is Diversity and Inclusion which tackles training topics such as unconscious bias, inclusive language, and cultivating an inclusive organization. Taking this course lays the foundation of cultivating a welcoming working environment where everyone feels safe, valued, and respected.
3. Teamwork & Collaboration
Being part of an organization, it is natural to collaborate with different departments to keep the company running and motivate workers. Work done as a team will be accomplished easily and more efficiently. High-performing teams are usually composed of workers who are team players as everyone has a shared sense of purpose and a common goal.
Having training solely about teamwork will surely improve company culture and how the workers communicate and collaborate with one another. Efficient teamwork happens when barriers are removed within teams, allowing the members to better understand each other and creating a more positive work environment. 
You may want to check out the Embracing Teamwork course by EdApp, which your team can take as a team building activity. It's a completely editable course so managers can easily customize it for their teams. It includes training ideas for employees such as being a better team player, communicating effectively, and handling interruptions. It's important to take this course if you want to boost collaboration, foster harmonious working relationships, and increase teamwork.
4. Feedback & Managing Difficult Conversations
When working, giving and receiving feedback is important because it is one of the most direct ways to know what went wrong and what went right with a task. It may seem like a small aspect of work but not everyone knows how to handle feedback professionally so conducting training on this topic is helpful for everyone to work in this area.
As a manager who's developing leadership skills, it's crucial that you conduct proper feedback training to help your workers give and receive actionable feedback and learn the art of conflict-resolution. It is inevitable to encounter difficult conversations at work and training your teams about conflict management will help everyone address uncomfortable conversations, learn good negotiation, and turn them into meaningful discussions.
This good practice will help the workers grow as they know how to give and take constructive criticisms better and learn how to be more accountable for their actions.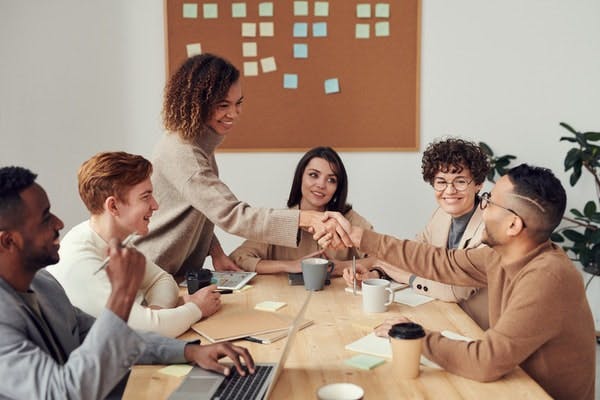 Check out EdApp's Giving and Receiving Feedback course for free! It's a ready-to-deploy course made by EdApp's instructional designers, and the good thing is, it's completely editable to tailor to your program. It discusses topics such as how to give feedback, receive feedback, and engage in active listening. This course is important to take as giving and receiving feedback are major skills needed in the workplace to thrive, improve, and succeed.
5. How to Delegate Effectively
This topic is not talked about much in training programs, but knowing how to delegate tasks effectively will revolutionize how you approach teamwork forever. When given a project, it can appear overwhelming at times, especially if the clients and stakeholders are already describing the finished product that they're envisioning with such high expectations. When you know how to break down the big picture into smaller and more manageable tasks that you can easily get done, everything becomes feasible and easy to follow through on.
Aside from this, you must also know to whom you should delegate those tasks to ensure not only a job-satisfaction but also the quality and completion of the deliverables. Delegating effectively is a leadership skill that requires good analysis of the deliverables and knowledge of each team member's capabilities.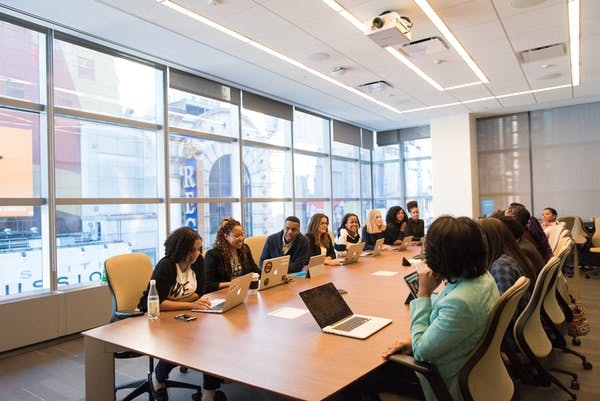 Communication in Project Management is one of EdApp's organization training courses that cover topics such as communication, collaboration, and, most importantly, delegation. It's important to learn the skill of delegation to get things done quicker and more efficiently. By taking this course, learners will be more empowered and confident to delegate tasks for the overall success of your project.
6. Safety
Talking about safety in the workplace is a must to prevent accidents and injuries from happening. This topic is sometimes overlooked by some organizations that aren't heavy on manual labor due to their busy schedules, but it is essential to at least carry out a training program about basic safety once in a while.
Providing workers with proper safety awareness materials and resources will equip them with the necessary information needed to handle emergency situations and other unforeseen circumstances.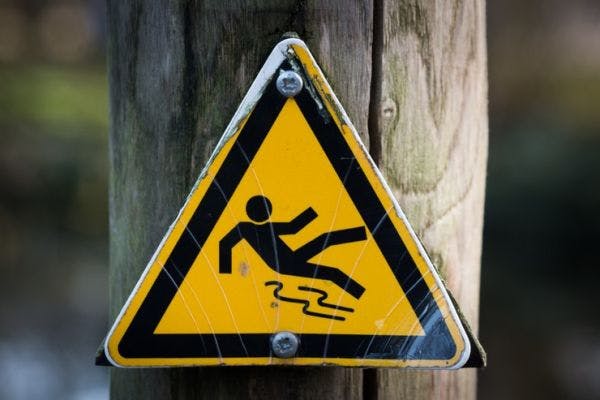 Safety is one of the training topics for employees that may not sound like fun at first. To make your training more interesting, you can attach videos to your courses using EdApp microlearning. All you have to do is create or adopt safety courses from the course library and then edit them to match your training agenda.
If you're training new hires, you'll find the ready-made course New Hire Safety Orientation handy to teach workplace safety to your newbies. It covers topics such as safety information, hazard communication, emergency action plans, and more. The safety of the employees while performing their jobs is an employer's responsibility, which is why taking this course is crucial to making sure that no unfortunate incidents happen.
This is not your ordinary training course, EdApp's New Hire Safety Orientation also contains gamification elements that make it a fun and interactive learning experience.
7. Decision Making
It's hard to escape the decision-making process in everyday life. Similarly, at work, sometimes you will find yourself faced with a situation where you need to decide on things that can have a direct impact on your department's performance or even the company as a whole. This seems like too much pressure, and some workers may even encounter "paralysis by analysis". Giving out pointers to your workers about the mission, vision, and ethics of the organization will help them navigate their decision-making process while keeping the values of the company in mind.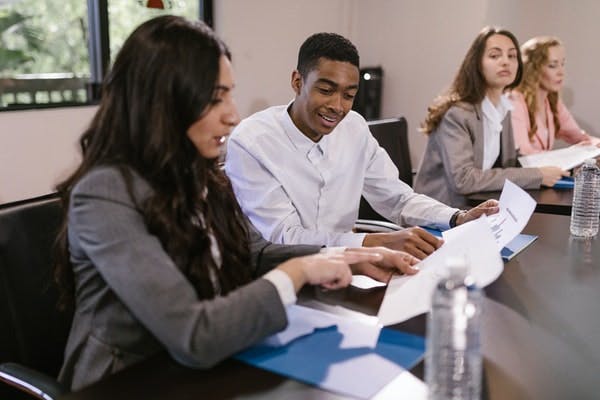 To help make sound and informed decisions, you can use EdApp's Problem Solver course to get your teams started. Here, they'll learn the core principles of problem-solving, the different types of decisions, and how to make decisions based on the available data.
If you have teams spread across the globe, you'll be glad to know that this course can be translated based on their preferred language! Learning in their local language makes it easier to understand and more memorable.
8. Time Management & Productivity
It is no secret that good time management and project management are keys to efficiency, as everything is planned accordingly to meet deadlines. It is how professionals effectively make use of their time to gain optimal results. Everyone works differently and there is no one-size-fits-all when it comes to good work and productivity.
However, providing your workers with time management & productivity training will help them figure out which tips work best for them and improve their overall time management skills. Once they discover the approach that is most effective for them, their productivity and performance will increase.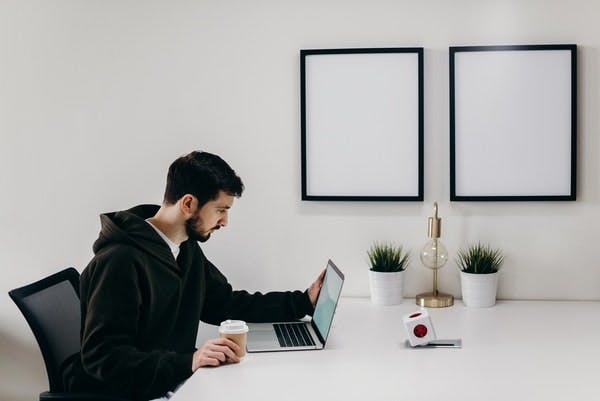 For those in sales, "time is money" is especially true. EdApp's Sales Professionals' Guide to Time Management course is specifically designed to help sales professionals in making the most use of their time and achieve the best outcomes. This training includes topics such as defining time management, effectively managing your time, and setting up your process. Taking this course will help salespeople work smarter and get more done in less time.
9. Effective Communication
One of the most important aspects of soft skill training is developing good communication skills. It's essential in every function in an organization and can help solve most of the problems that workers encounter in their daily work. When collaborating with your colleagues, you must be able to communicate information and needs in order to minimize delays and bottlenecks in an operation. For client-facing workers, effective communication is also highly emphasized, as it is key to maintaining good customer relations.
Ultimately, being able to communicate your thoughts properly is one of the most effective work skills, as this reduces misunderstandings and conflicts.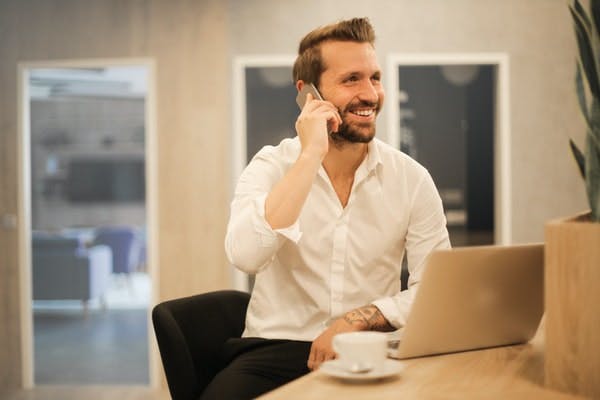 You can find several pre-made courses in the EdApp course library, especially courses about effective communication. One of these is EdApp's Effective Communication course. It discusses how to revamp your communication skills, how to speak effectively in public and connect virtually. The best part? This course is fully editable, so you can customize it to suit your company's training needs.
10. Stress Management
It's inevitable for workers to find themselves in stressful work situations, especially during busy fiscal quarters or in highly competitive workplaces. For companies, it's important to initiate stress management training programs to help their workers cope with stress and improve their emotional intelligence, so stress won't accumulate and worsen over time. Also, it will make the workers feel that the company is proactive about making their stay in the company happier and more comfortable.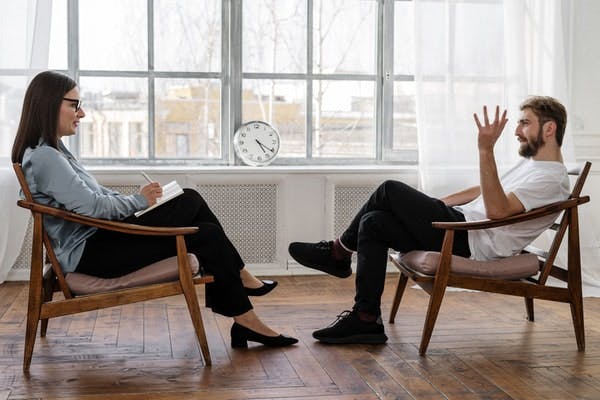 But it's also important to understand that coping with stress is a two-way street that involves both the worker and the organization. If the organization won't do anything to ease the stress that the workers are experiencing, the workers will not cope effectively no matter what measures they will take – may it be stress management or therapy. Along with stress management courses, companies should also foster a healthy work environment.
If you're looking for a stress management course for your leaders, EdApp's got you covered. Managing Leadership Stress seeks to help leaders identify stress triggers and put into practice useful methods for controlling them. Topics in this course include raising awareness, managing stress, and practicing mindfulness in the workplace.
Because of their obligations and responsibilities, leaders frequently feel under a great deal of pressure and stress, so it's important to be aware of best practices and techniques they can do to help eliminate stress.
New to EdApp? The world's most loved mobile training tool is completely free to train your teams. Sign up for free – get started in minutes.
Subscribe to our blog newsletter