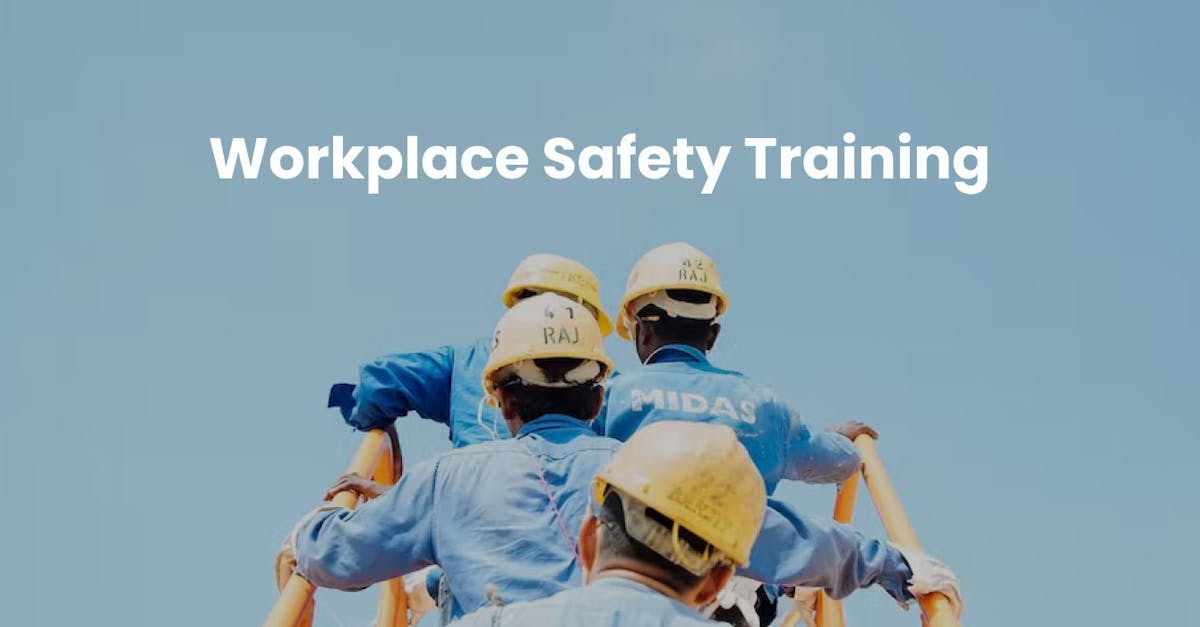 Considering that workplaces can come with all types of risks and hazards, it's crucial for employees to know how to keep themselves safe and comply with OSHA standards. If you're looking to create a safer work environment for your team, we've got some fantastic courses that can help get you started. The best part is, these workplace safety training courses are absolutely free, customizable, and readily available for you to share with your teams.
1. New Hire Safety Orientation
EdApp, in partnership with Risk Management Inc., designed the New Hire Safety Orientation course to make workplace safety training a breeze for new employees during their induction. With 15 engaging lessons, it lays a solid groundwork for site safety and risk preparedness.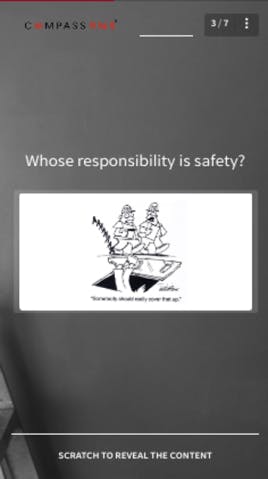 And that's not all. It even includes an action plan for emergencies and covers various types of employee safety training for specific situations, like using Personal Protective Equipment (PPE), electrical safety, and much more. It's like a one-stop shop for getting your team up to speed on safety. 
Here, EdApp uses nifty gamification features to make learning fun and engaging. It's a win-win situation because not only does it keep your workers entertained, but it also helps them remember everything they've learned.
2. Fire Safety
Do your employees know what to do in the event of a fire? This Fire Safety course provides a protocol for fire safety on the job. Since the courses are fully editable, you have the ability to easily tailor and include your workspaces' particular layouts like photos, floorplans, and even working conditions. This is also especially important in enclosed spaces where lockout tagout plans are also provided. The lessons provided here could be instrumental in saving someone's life. With a useful acronym, trainees will understand how RACE is useful in responding to a fire.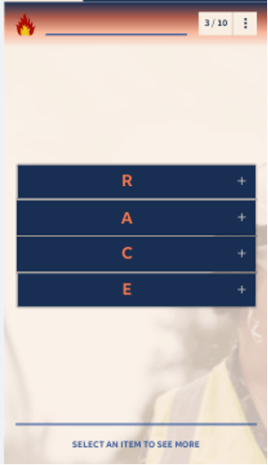 3. Personal Protective Equipment (PPE) for Construction
Staying safe in the workplace requires knowing how to manage the risks associated with hazards like slips, and accidents. Knowing the right attire is equally important, and this is where the Proper Protective Equipment for Construction course shines. While each business may have varying risks associated with this aspect of workplace safety, this course will provide some basic tips to help employees understand the significance of these potential hazards to avoid fatality.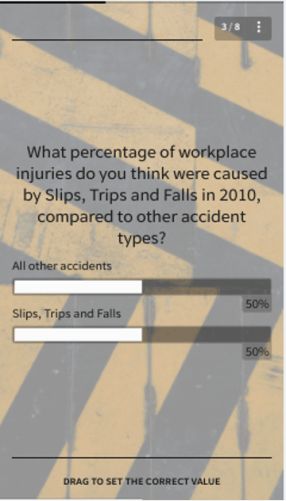 4. Safe Use of Machinery
The Safe Use of Machinery course is designed to arm you and your teams with employee safety and a vital safety program if you're using machinery. Every industry has its own unique situations that present hazards and this course covers the most used machinery tools to help minimize risk and fatalities. With relevant examples and key statistics such as the one shown below, employees will complete this course with vital safety-at-work takeaways to help maintain safety when using power tools.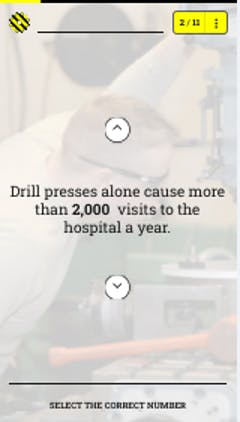 5. Managing Risk
Contributed by Risk Factor in EdApp's editable course library, Managing Risk provides vital information about the risk management process which has undeniable benefits, including the power of implementing OSHA regulations from the start. Trainees will receive important details about the scope, context, and criteria included in risk management. With this course, you can easily create a safety management system. Simply edit, brand, and personalize this course to fit your organization's needs then deploy it to your teams within minutes.
6. Dealing with Difficult Customers
Safety in the workplace looks differently in a bar versus a grocery store. Perhaps managing difficult situations and people isn't the most obvious choice for safety management courses, but knowing how to Deal with Difficult Customers is equally valuable for safety culture. Enable your teams with the knowledge on how to safely and confidently deal with any situation to minimize workplace violence, risk, and more. Like all the other courses with health and safety topics in this list, it's completely free and fully editable.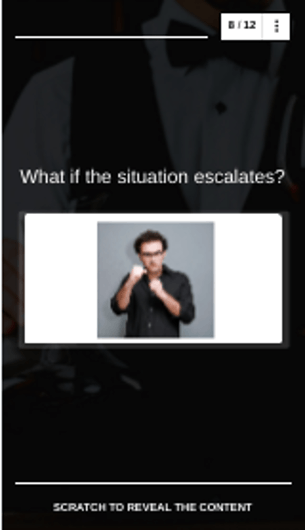 7. Ladder Safety
Since ladders are found in retail spaces, construction worksites, and other industry settings, the Ladder Safety course is valuable for any workplace. This course details a pre-use check and other relevant safety issues that may otherwise go overlooked because they are simply not at the forefront. Complete with relevant examples, this course can highlight the importance of workplace safety even in common situations that are all too often skipped and also serve as a refresher.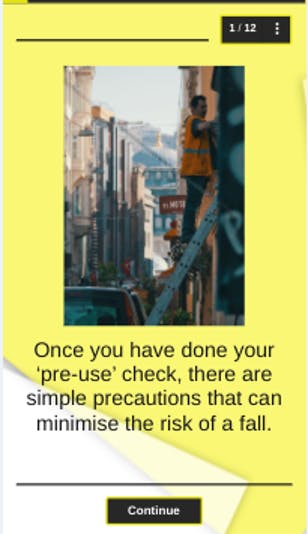 8. Pallets, Racks, and Stacking Safety
The Pallets, Racks and Stacking Safety course is a must for all workplace safety. With a focus on enforcing guidelines, inspections, and load limits, your teams will have a better understanding of the hazardous factors associated with this type of work.  Awareness is a key component of prevention and protection in the workplace and this editable course collection is relevant for a wide range of workplaces including warehouses, loading docks, retail, and more.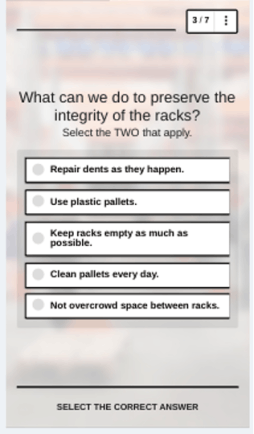 9. Chemical Storage and Handling
The Chemical Storage and Handling course is editable and ready for you to tailor to your needs. If you or your teams are exposed to chemicals in the workplace, they can have devastating effects and health implications if not handled properly. Ensure your employees can confidently deal with chemicals by minimizing risk and knowing how to prevent toxic chemicals from entering their bodies. This detailed course covers storage, handling, and step-by-step checks.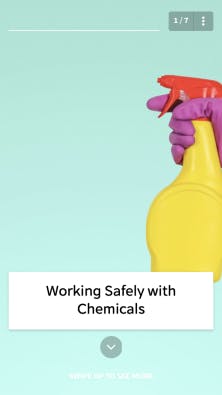 10. Electrical Safety
The Electrical Safety course is perfect for any team to learn the basics. This course will teach your teams the difference in consideration between energized and de-energized work. Understand electrical circuits, lines, and systems and learn how to spot health hazards. The Electrical Safety course also covers first aid and electrical accidents so that if a work-related emergency happens, it can be handled responsibly and calmly and in accordance with safety compliance.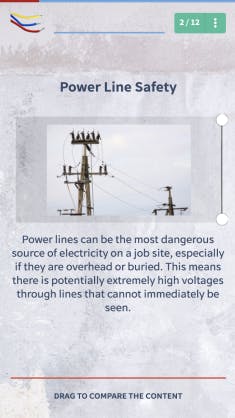 Other free course lists