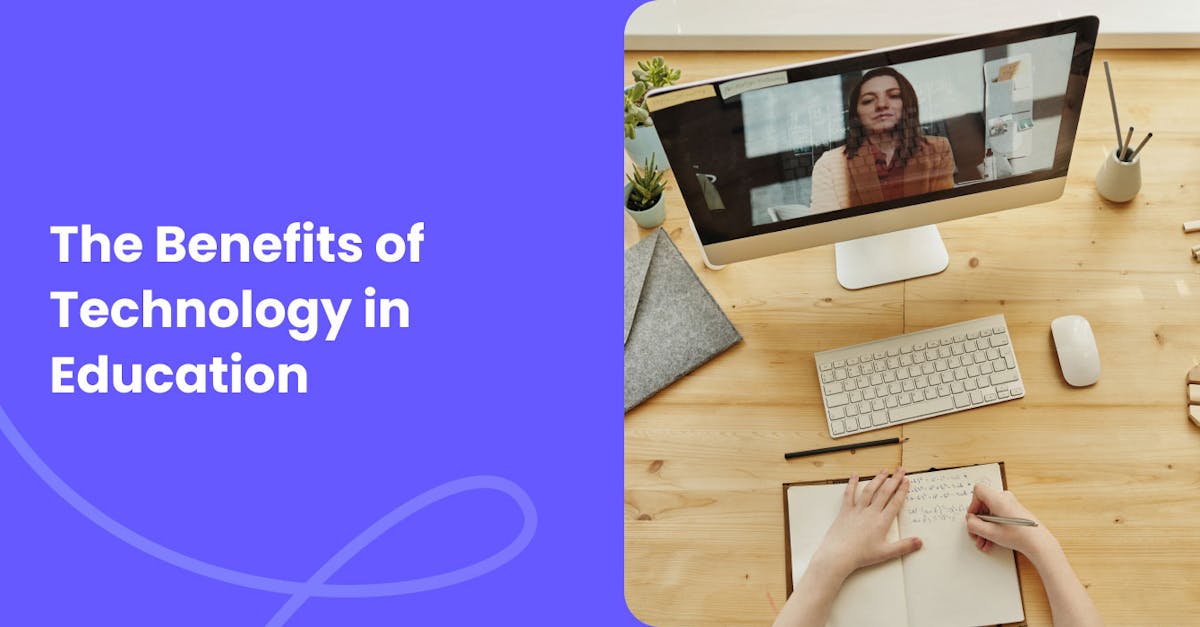 The advancements in our technological age are disrupting our educational sphere at an impressive rate. The significance of technology presents a huge amount of benefits to education, beginning with the instant gratification of finding information, and, similarly, the instant feedback after completing learning content through a leading Learning Management System (LMS) like EdApp.  Before we get ahead of ourselves, let's breakdown technology, the benefits of technology, and its place in education to drive better learning results.
Technology in education
We've seen our society advance at unprecedented rates in the technological space. Just looking back on recent years with the introduction of internet access, mobile phones, then the boom of smartphones, it's not surprising that the use of technology for training and education purposes has also been introduced (and on the rise).
To adapt to our modern digital habits, it only makes sense that we incorporate technology in education. Beyond adaptation, however, we actually know that, when used properly, technology in training and education can actually result in better learning.
Benefits of technology for learning
If technology and education had an offspring, microlearning would be it. Microlearning is the fusion of technology and education for optimal transformative learning success.
The way it works is by breaking information up into small, bite-sized chunks to be released in short bursts. This boosts knowledge absorption and retention in learners, allowing them to collate a greater volume of information in a shorter amount of time. The technological benefit lies in the convenience of the learning strategy, whereby users can progress through training modules whenever and wherever it suits them. The accessibility of training on their own device increases the productivity of learners, better preparing them for the successful execution of skills and processes relevant to their role.
Gamification is an essential element usually incorporated in good microlearning LMS. It is the inclusion of gaming elements in serious content lessons, such as the incorporation of leader boards, point scores and real prizing.
The proven success of microlearning explains its widespread usage and rapid development into an increasingly bigger and better teaching strategy. Take our word for it, now is the time to jump on the microlearning bandwagon!
Sign Up Free and Enjoy the benefits of technology in education with EdApp LMS.

How important is technology today?
The importance of technology in modern education is clear. It doesn't make sense to continue dated training methods, rather than adapting to the world around us. In fact, a recent study found that over 70% of instructors use technology in the classroom every day, compared to the year 2016 where 55% reported daily use. With the introduction of smart, relevant, technologies, this means that education is not only adapting to our modern world but also has the opportunity to drive better results than ever before through proven methods.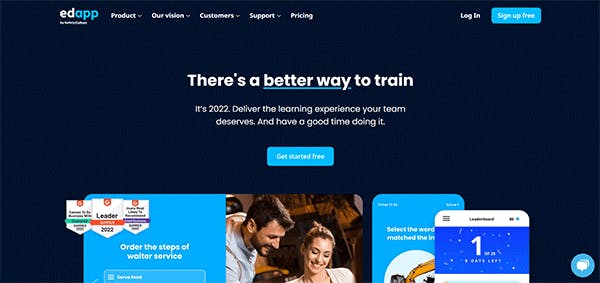 Effective ways to use technology in the classroom
With so many interactive and effective ways to implement technology in the classroom, it's just a matter of creating a teaching plan to help educate your students with the best tools out there.

1. Homework on mobile
EdApp's completely free microlearning platform is a perfect option to effectively manage homework assignments from their smartphones. We already know how much time we spend on our Students can easily download the intuitive app (available both for Apple and Android) to use in the classroom or at home. If you have a lesson you would like your students to complete, EdApp offers analytics and reporting to illustrate who has completed their work and who hasn't, along with detailed progress tracking.
2. Imagery and video
Introducing imagery and video TED talks, and even relevant full-length movies can enrich your students' understanding of the material. This is especially relevant for visual and auditory learners. To help carry this out, EdApp hosts a collection of built-in features within a powerful authoring tool. Meaning, incorporating audio recordings, custom graphics, and videos has never been easier. Copy and paste relevant video content into EdApp's intuitive authoring tool, using anything from YouTube to Vimeo clips to help reinforce learning concepts in the classroom.
3. Gamification
The EdApp platform includes a library of over 80 templates for you to choose from. The gamification templates make it incredibly easy to make learning feel like playing a game. Not only is this type of learning effective but it's also fun for your learners. Since EdApp's templates are designed to suit a diverse set of learning methodologies, there is something to cater to all of your learners in the classroom.

Gamification templates include: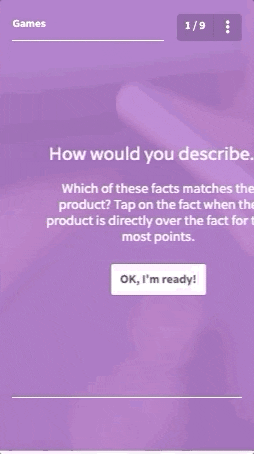 Find-a-word game template. Reinforce keywords from a lesson and ask your learners to recall these words and find them in a grid.

The elevator game. This game challenges learners to select the matching attribute for an image. It requires interactivity by tapping the image at the correct time.

Image/word match game template. Your students have the opportunity to select the correct word related to the image. Speed and accuracy score the most points in this template.

Jeopardy. Like the popular game show, learners can select from a grid of varying categories and difficulties. This entertaining game is easily configurable and highly engaging.

Letter Jumble. This speed and accuracy game gives students a short amount of time to drag the missing letters of the keywords in your lesson.

Memory. Find the matching tiles in this memory game by tapping on each tile and selecting two in a row when there's a matching pair. This is an engaging way to reinforce images with labels.

Next in order. This game tests learners' conceptualisation of a process flow. Test their knowledge to remember the correct order, all while racing against the clock.

True or false. Give your students an interactive game where they can swipe right or left in a rapid-fire game to determine whether a statement is correct or incorrect.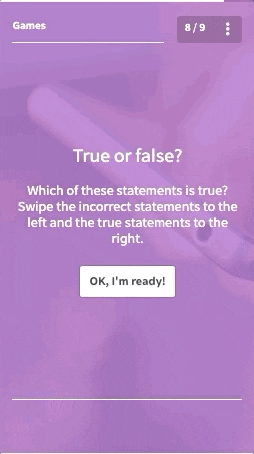 How is technology integrated into the classroom?
As we continue to welcome digital elements into every aspect of our lives, learning is no exception. To reap its benefits, however, technology needs to be integrated. Here are a number of ways how you can use tools in the classroom, especially as we continue to progress into a more digital world in just about every aspect. Depending on the classroom, technology can be integrated to suit various types of learning styles for effective and interactive education.
Technology integration can range from introducing an LMS (ones with gamification capabilities are particularly valuable) to virtual field trips, coordinating a live video to interact with a guest speaker or incorporating relevant podcasts, for example. If the use of technology in the classroom is done the right way, it can boost students' interest, understanding, and ultimately produce better learning results.
Work with the technology you have:
Students take turns on a computer or mobile phone.

Learners watch on computers in the computer room.

Students watch on their mobile phones.

You hook up a computer to the classroom beamer.
Effects of technology on students 
Like most things, technology has its positives and negatives. Studies show that student performance levels increase. In addition, they are more engaged and retain more of the material presented. Thirdly, they have a more positive overall attitude. However, there are potential downsides as well.
Ensuring a balance of technology in the classroom is key, to give students a well-rounded learning experience. The same can be said for professional working environments and digital training. EdApp is a perfect fit for a blended learning solution, meaning that mobile-first microlearning can be easily accompanied with a variation of other training methods like face-to-face.
Is technology good for school?
Nothing has disrupted the classroom recently as much as technology, with proponents both strongly for and against it. On the one hand, technology encourages full participation, even from shy students who wouldn't normally feel comfortable participating. And it can make learning fun and engaging, therefore becoming more effective in the process according to the cognitive learning theory.
Technology has become very important for schools and universities. With the current and constant ongoing advancements, it is more important than ever for higher education institutions to embrace technologies like CRM systems and online learning tools to streamline operations and build better relationships with students throughout their education journey and beyond.
How does technology help students learn?
The main usefulness of technology is that it enables educators to more consistently offer learning geared to a wider variety of intelligences (Gardner) and learning styles. As a result, learners are more engaged and motivated in their learning.
Used effectively, technology can improve learning outcomes such as higher grades and more material/skills retained. Yet, there is reliable data to suggest that ineffective use of classroom technology can do more harm than good. Thus, educators need to monitor their students' progress closely, so as to achieve the best balance for each group.
Benefits of technology in schools
icte Solutions Australia explored the importance of teachers teaching with technology, presenting a video from DepEd Philippines. The video associates DepEd with the pivotal support of delivering teaching to students based on 21st-century skills.
You may also be interested in our article about binge learning.
Learn more about how to build the best education LMS
To know more about how EdApp's mobile learning platform and how it can help your internal training practices, get in touch at enquiries@edapp.com. You can also use EdApp's completely free education LMS and authoring tool by getting started now.
Access a collection of built-in features to enhance your training like EdApp's editable content library, which boasts hundreds of completely free lessons contributed by thought leaders around the world, ready for you to edit, customize, and deploy to your cohorts.
Free courseware on Sustainable Food Products found in EdApp's editable content library. Contributed by Marley Spoon.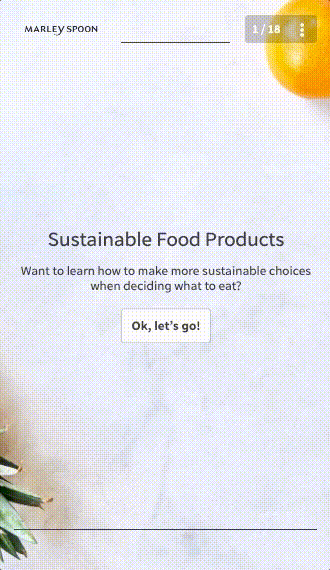 Source
icte Solutions Australia
Curated course examples