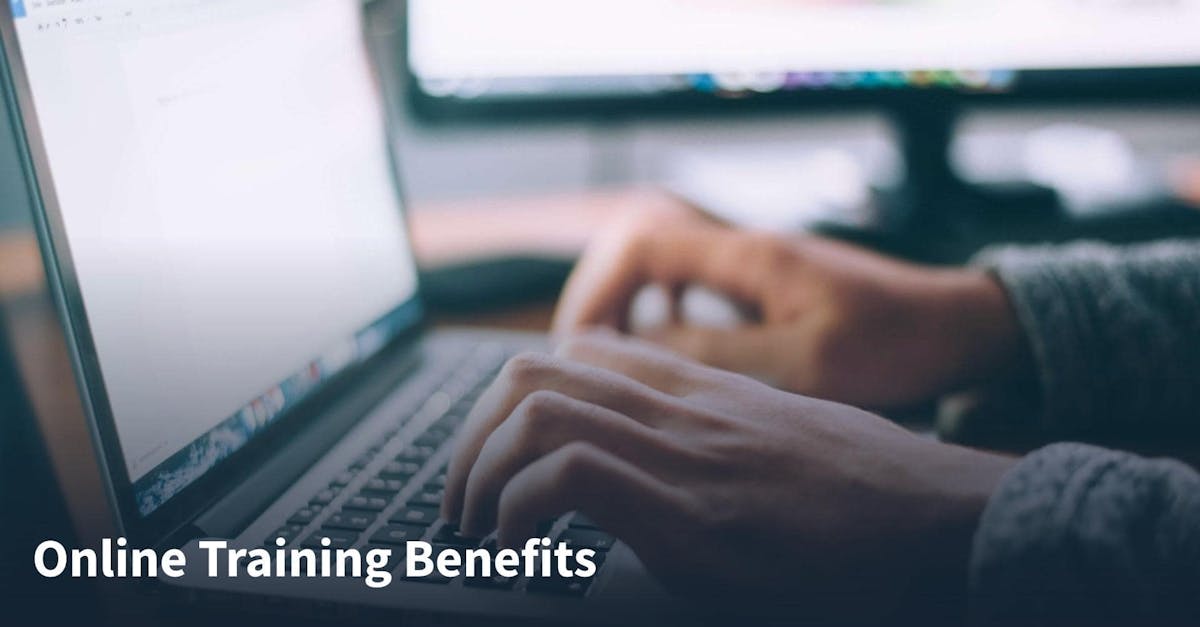 With remote work becoming the norm and resources becoming more available online, it's only natural that processes like employee training should become available online as well. Whether you're a startup with only a handful of employees or a company with hundreds of staff around the world, you stand to only benefit by developing an online training program. In this list, we've gathered 10 online training benefits that can improve training programs of any size and lead to increased workplace productivity.  
1. Cost-efficient and Cost-effective
Traditional on-site training would typically be held at a venue with an instructor and requires other preparations like food, transportation, training materials, and more. These things can take up time and money, but with online training, you can remove the need for most of these things. Online training, whether it be for onboarding, compliance, and more, will allow you to remove the need for spending on venues, food, transportation, physical training materials like stationery, and possibly facilitators. 
Training your team is always an important step in achieving your company's goals. If you can save time, money, and effort with just a change in corporate training orientation, then you can reallocate those resources into increasing employee productivity. Online training is also the most accessible, sustainable corporate learning solutions and has one of the smallest carbon footprints.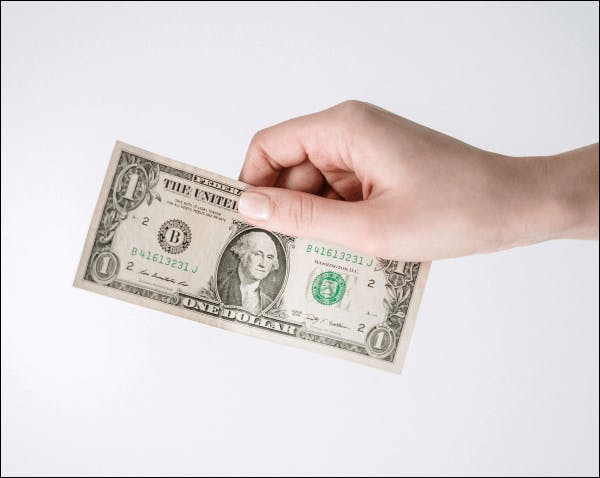 Whether you're looking for online course platforms and free online training courses for your learners to enroll in or learning management systems (LMS) for you to manage your learners, nothing beats a free option. EdApp is a free course management system that can help you create and distribute online training and elearning development courses as well as manage and monitor your employees. This all-in-one tool includes features such as analytics, quizzes, gamification, micro learning, social learning, personalized learning, and more that can help you effectively cut costs and save time when it comes to training your employees.
2. Practical and Relevant
Another online training benefit is that online training is practical and relevant. It's practical because there are existing courses prepared and frequently taught by industry experts, and it's relevant because of the existence and convenience of remote working. With remote working becoming more common in the workplace, training would have to be done online so that everyone can be accommodated equally.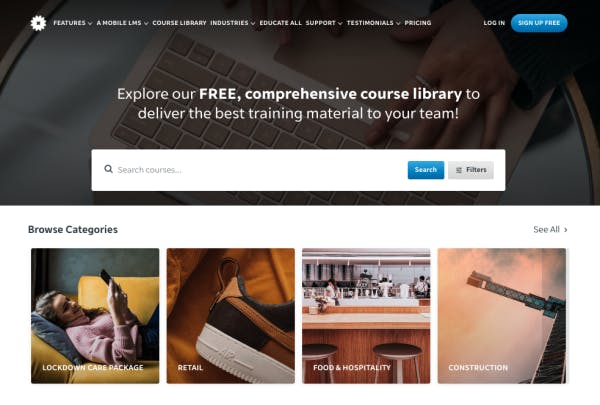 EdApp's learning management system features a course library that is both practical and relevant. Whether you need to diversity and inclusion courses for your HR team, digital marketing training for your marketing team, or food protection training courses for your restaurant crew, you are sure to find something relevant in this platform. These courses are completely editable as well, allowing you to tweak and adjust the content and instructional design so that the courses received by your team are more aligned with your company's policies and methods.
3. Mobile Learning
Everyone in the workplace typically has access to a mobile device and computer, so why not make your training just as accessible. By having your online training available on mobile devices, your learners can take their training anytime, from anywhere, from any device. This further implies that you don't need transportation to a physical venue to hold your training and your learners could be learning from the safety of their homes and offices, essentially risk-free learning environments.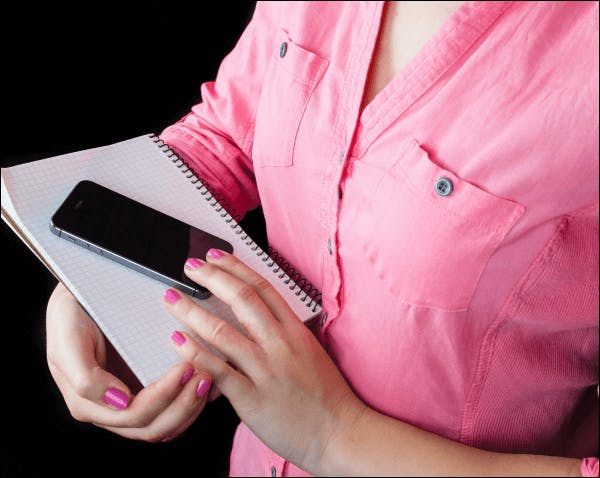 Mobile training apps have cross-platform features that allow your team to access their lessons from both their phone and computer. Some apps also can create and edit lessons on mobile devices. This level of accessibility allows team learning and development managers and leaders to keep tabs on their team's elearning programs anytime, anywhere. Consider making the switch to online training in case this is something that appeals to you and your company's needs. 
4. Flexible Learning
One of the main benefits of online training is that it allows your learners to take the initiative with their learning. Since online training can be done anytime and anywhere, this allows for asynchronous learning which is self-driven and self-paced learning. Learning software and learning technology make it possible for individuals to learn according to their learning style.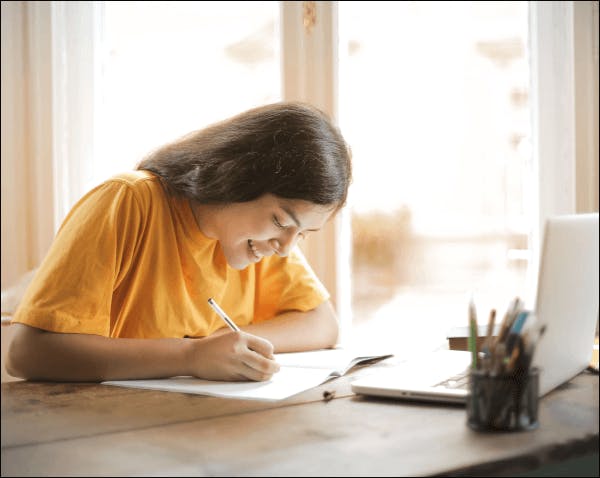 Similarly, if you would like to have your learners still take classroom-like training, some online training courses support virtual classrooms. Synchronous online learning allows students to ask questions in real-time and promotes a greater sense of community.  
Another type of learning that online training supports is microlearning. Microlearning is breaking up large lessons into smaller chunks, making them easier to digest for your learners. This has been shown to help with better information retention and with higher course completion rates. With more of your employees finishing their courses quicker, they'd have more time to contribute to workplace productivity. 
5. Accurate Information
Having to update physical course materials with new and relevant information takes up time and money. Sometimes updating physical learning materials like books and documents can take days. But with online training, it can easily be updated and revised in just a few minutes. For example, EdApp's rapid deployment ability allows you to have your courses be updated in real-time, making sure your learners are equipped with the correct and necessary information instantly. By being able to revise training material at the drop of the hat, you can be confident that your courses will always be relevant and reflect your company's current methods and policies.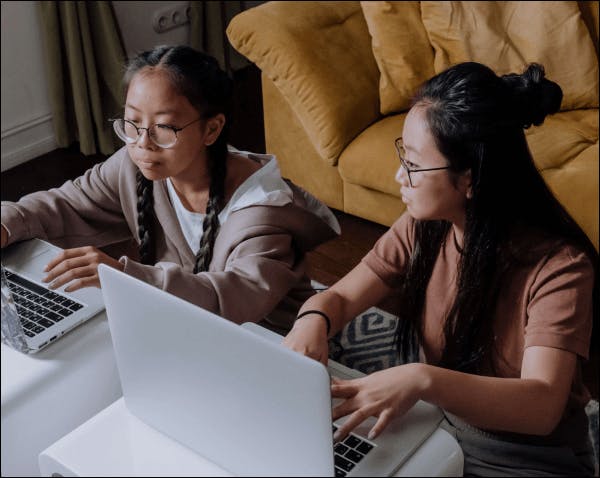 6. Consistent and Standardized
Online training can be given to teams of all sizes. Whether you're a small startup or a multinational company, one online training benefit is that everyone will be receiving the same training content. You can be assured that teams from multiple branches will be receiving the same training since courses or lessons can easily be duplicated. In cases where your company grows, online training is scalable and can be produced for as many users as you need. Even translations can be standardized and be used to help distribute your online training courses globally if needed.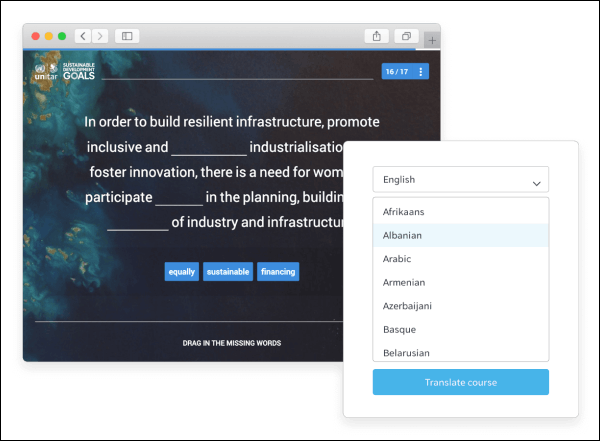 Some online training platforms offer courses and lessons in different languages or provide subtitles. But if you need to distribute your online training content in another language, it can take some time before you can find a translator to translate the content. EdApp has a built-in AI translation tool that can translate your training materials into over 100 languages. This can save you and your company resources and can allow you to distribute your online training to a global audience faster. 
7. Measurable Data and Results
When it comes to training your employees, you want to make sure that they understand the lessons. Managers and leaders can have this information visualized in the form of course analytics. Since everything is online, you can get this information instantly and use it to track the progress of individual employees. This online training benefit can help you spot where learners are struggling with the courses and can help you see how effective the training is.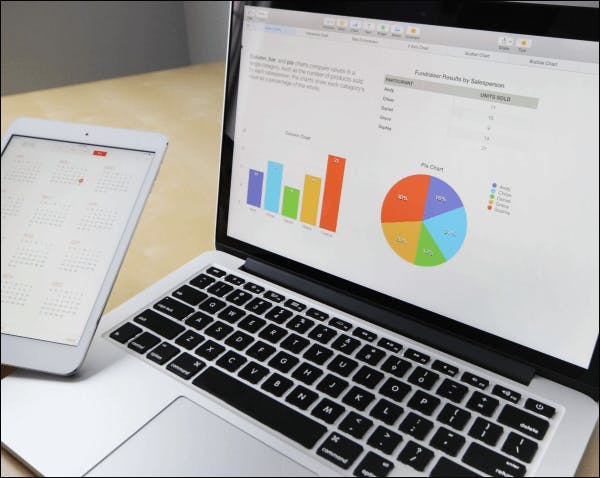 Likewise, learners will have access to their progress. Progress reports help learners in gauging their performance and also review their training journey. This can enhance the learning experience as learners can go back and analyze their previous training sessions. Having the opportunity to review, compare, and contrast lessons all from their phone or computer is a benefit unique to online training. 
8. Instant Feedback
Similar to the benefit of having measurable data and results, being able to receive instant feedback can have a direct effect on a learner's training experience. Online training typically incorporates assessments and exams to gauge a learner's level of understanding. With digital online learning platforms, learners and managers can receive timely and valuable feedback instantly regarding their online training.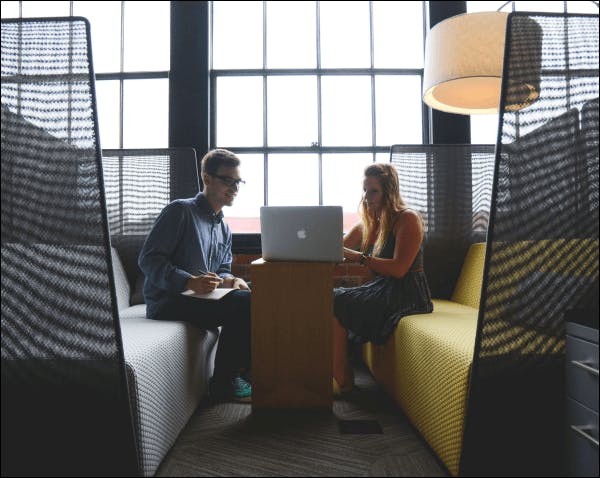 It's important the learners can not only receive feedback but also give feedback themselves. With learner surveys, your learners can write down their feedback and opinion of the online training. This can be used to help continuously improve your company's online training methods and policies. For more information, there are online courses like Performance Management and Giving and Receiving Feedback that can explain the importance of feedback in the workplace. 
9. Collaborative
Communication is important in any team and any workplace. With team members regularly collaborating for work, teamwork should be encouraged as early as the employee training stages. Online forums and discussions in a learning platform make communication and collaboration easy and accessible. These features also help in promoting social and peer learning, which can improve the training experience for everyone.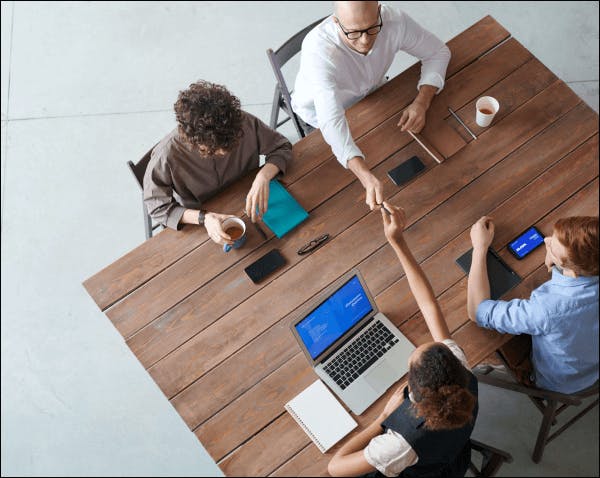 There are other opportunities like global collaboration and friendly competition when it comes to encouraging collaboration in an online training environment. You can also learn how to encourage collaboration in the workplace with courses like Connection and Collaboration and Collaborator in their course library. 
10. Interactive
Our last online training benefit is how online training also encourages interaction between the learner and the course. Sometimes learning requires active participation from your learners, and gamification is an easy solution for that problem. Interactive training ideas like gamification can make your training courses feel like games instead of work. This helps in increasing information retention and learner engagement.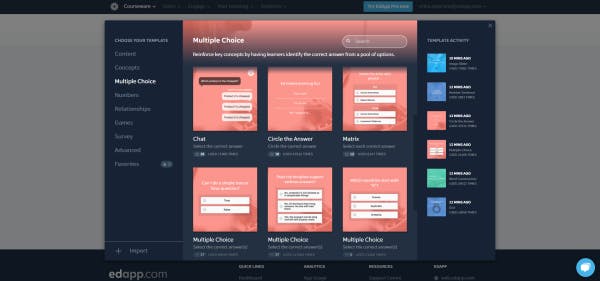 In EdApp's intuitive SCORM compliant authoring tool, there are ready-made templates that support these elements with their slides focused on gamification. With the use of game-inspired elements such as drag and drop, multiple-choice questions, sequencing, fill in the blanks, and more, training can become fun and engaging.