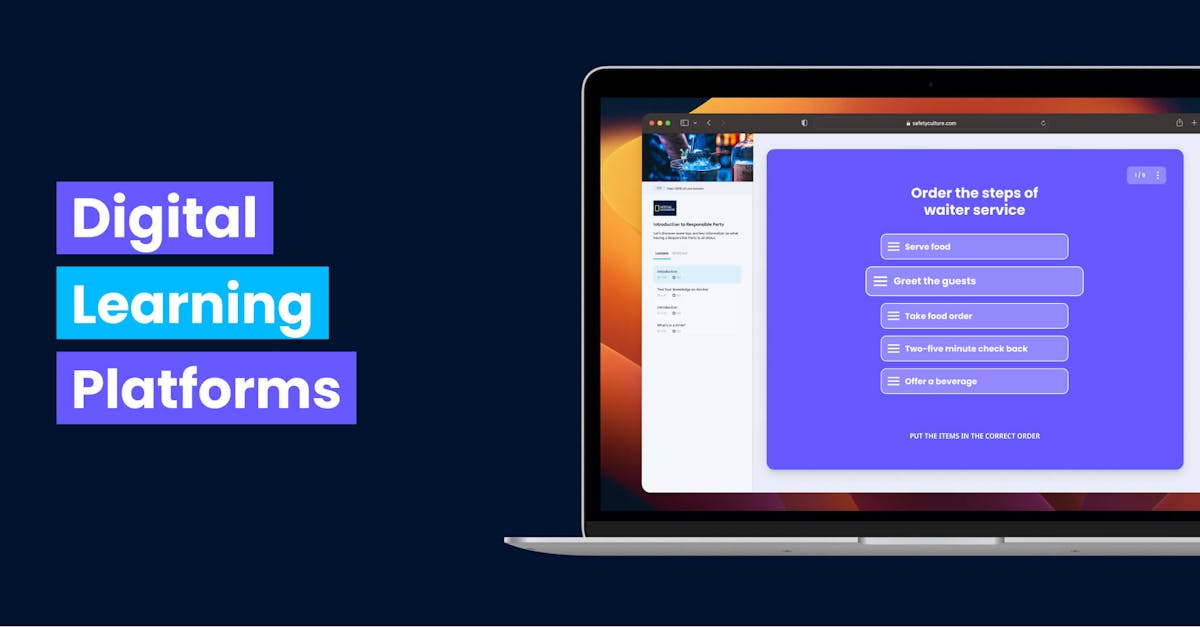 Digital learning platforms are designed to do the heavy lifting when deploying learning and tracking progress so you can focus on fine-tuning your learning content. Have a look at the 10 digital learning platforms that we've carefully selected to meet the needs of your learners in this digital era.
1. EdApp
EdApp is an award-winning digital learning platform that boosts the online learning experience of your learners. It has a free course library with courses on a range of course topics, including marketing, cyber security, and free OSHA 30 hour training. They follow a microlearning design model, where information is broken down into easily digestible chunks for better understanding and retention. Most of them are editable, meaning, you can customize courses and lessons and even add specific processes or policies specific to your organization.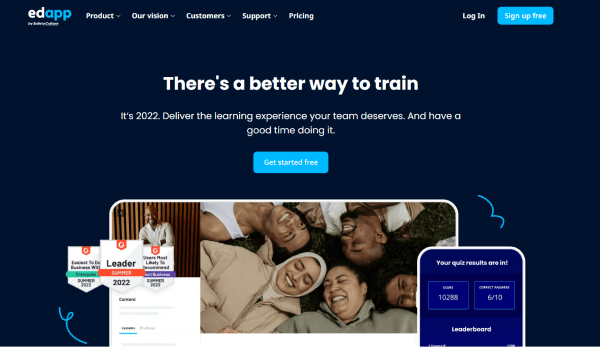 If you'd like to create your own courses, you'll love EdApp's drag-and-drop course authoring tool, which will have you creating beautiful learning content in minutes. You can make use of its microlearning template library that's suited to a diverse set of learning methodologies. Feel free to add pictures, exercises, and games, and quizzes to secure higher engagement and retention rate.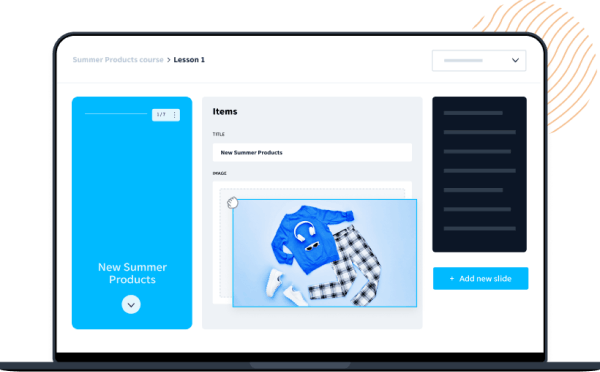 Maybe you don't have the time to create courses or need to seek expert advice. A team of in-house expert instructional designers can build engaging, interactive, and gamified courses for you. Just provide the source material and they'll take care of the rest.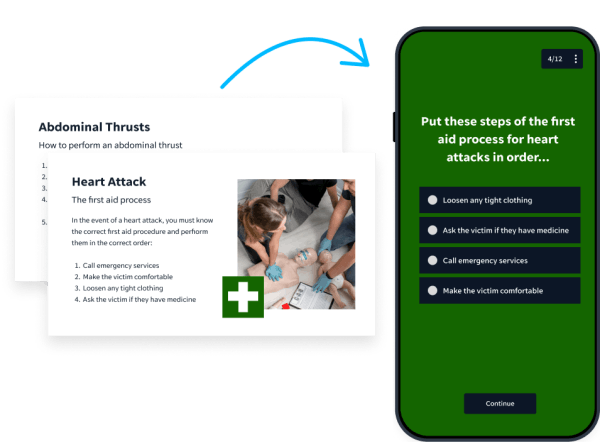 Cost: Free

Key features: Microlearning templates, free course library, authoring tool, custom content creation
Start using the best digital learning platform today! Join EdApp for free.
2. Arlo
Arlo is a digital learning platform that can help simplify and automate your workforce training initiative. In this IT learning platform, you can create and deliver blended learning courses and online modules on any topics, like marketing, digital literacy, cybersecurity, and even free OSHA 30 hour training if needed. You can also store training resources, and automatically schedule and run live webinars. Discussion forums, assignments, and quizzes can be activated to increase engagement and productivity from the learners' side. Unfortunately, Arlo only works through a monthly paid subscription. Users, however, are allowed to try all its key features for 14 days, all free with no credit card needed.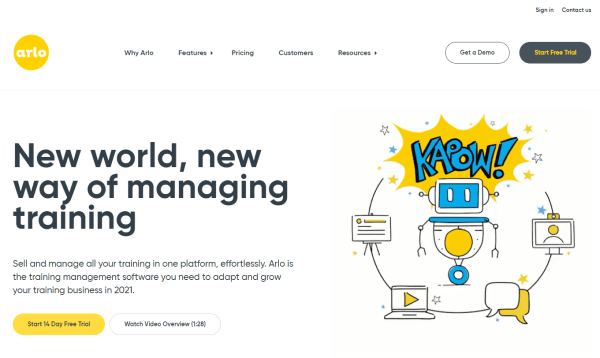 Cost: Starts at 9 USD/month
Key features: Simplified training management, cloud storage, automated schedule, live webinars, discussion forums, assignments, and quizzes
3. CreateLMS
CreateLMS is another digital learning platform that you can use to onboard your new employees faster and train your employees more efficiently, all without breaking the bank. With its advanced course builder tool and skills assessment tool, you can create and manage eLearning courses and assessments, webinar, blended training, all with ease. The best part? You can also keep your team engaged by mixing these formats – instructor-led training and assessments with self-paced courses or video and PPT with quizzes. To save yourself from the burden of building your training programs, feel free to grab some of their ready-made courses developed by their content partners and directly deploy them to your team.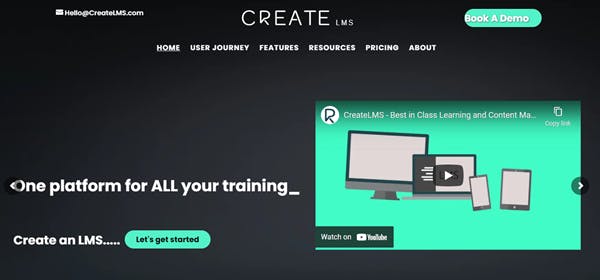 If you're worried about not always having access to your files online due to an unstable internet connection, CreateLMS has the perfect feature just for you. Thanks to its Network Attached Storage (NAS) solution, users can store, archive, and access all training content in one centralized location without the need for an active internet connection.
Cost: 2 USD/user per year
Key features: Course builder, ready-made courses, Network Attached Storage (NAS)  
4. 360Learning
360Learning is a digital learning platform designed with an authoring tool, a content integration system, and an analytics dashboard. Their intuitive course authoring suite requires no technical skills to use and enables anyone to create courses in just a few minutes. You can also include learning resources like videos, images, blog articles, and research into your course to keep training content up-to-date and engaging. With 360Learning, your workers also have access to collaborative learning features like discussion boards and group pages that allow them to participate in meetings with both you and their fellow employees.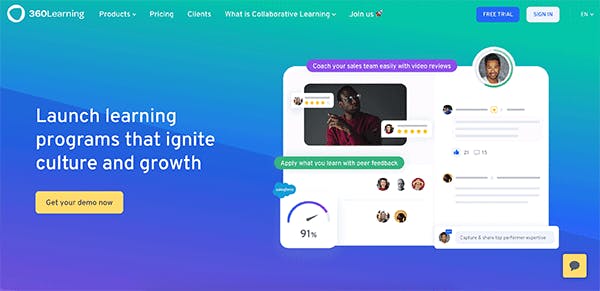 Cost: Available upon request
Key features: Authoring tool, integrations, dashboard, collaborative learning
5. Inquisiq
Inquisiq is a digital learning platform that allows managers to deploy, manage and track the learning programs that their employees, customers, volunteers, and partners need to access. The platform allows you to create your entire training program in one place. It has automated learning, SCORM compatibility, blended learning support, a configurable interface, eCommerce functions, and more. You will also get the option to set up branding on the platform after you sign up. Inquisiq is mobile compatible so your team can train on the go. However, the platform isn't free to use so it could get very costly when you start to scale.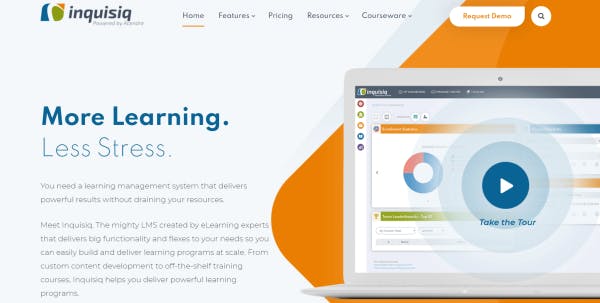 Cost: Available upon request
Key features: Wide range of learning materials in different formats, real-time data insights, automatic deployment, resources extended to external audiences
6. Tovuti LMS
As a digital learning platform, Tovuti LMS helps you streamline your employee training system. With its built-in course authoring suite, you can design, edit, schedule, and deploy interactive courses hassle-free. You can also include leaderboards and other gamification elements to encourage learners to complete their assigned learning tasks. For a more synchronous learning option, Tovuti LMS's live virtual classroom platform allows employees to discuss training concepts as a group or have one-on-one interactions in real-time through third-party online video conference tools like Zoom and GoToMeeting. Learners also have access to a personalized portal that shows their badges, certificates, leaderboard rank, checklists, assigned courses, and upcoming training sessions.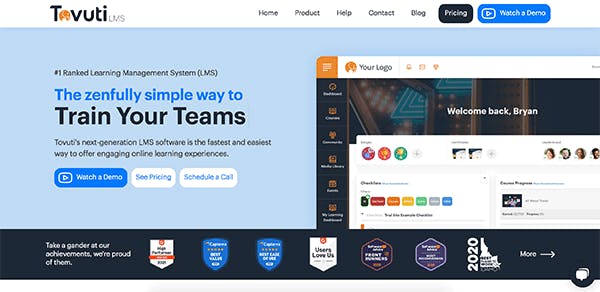 Cost: Available upon request
Key features: Course authoring tool, leaderboards, virtual classroom, personalized learner portal
7. Coassemble
Coassemble is a cloud-based digital learning platform that enables managers and learning and development executives to create online training courses and track progress without the use of third-party software. It includes over 40 interactive and configurable templates, so creating and publishing your courses won't take long. If you manage a large mobile workforce, the mobile-responsive functionality will come in handy, allowing field personnel to access their courses at any time and from any location. This learning experience platform also includes an employee training tracker, which allows you to keep track of all of your employees outside of the workplace. You may use it to assess their success in three ways: the amount of time they spent on the screen, the answers and feedback they provided on tests, and the percentage of time they spent on each course.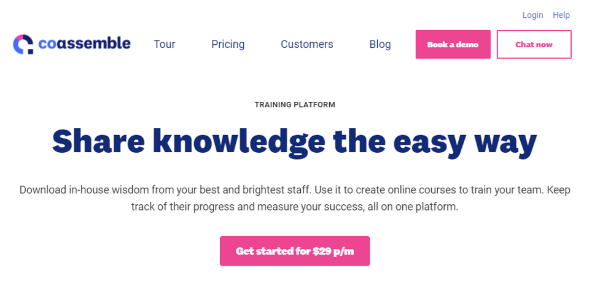 Cost: Free
Key features: Training creation, progress tracker, customizable templates
8. Google Classroom
Google Classroom is a popular digital learning platform used by many organizations. Here, trainers can create and manage classes, assignments, and results online. As part of the Google Suite, you'll have the option to easily incorporate YouTube videos, Google Forms surveys, and other items from Google Drive in your lessons which is an advantage if you already use those tools. To foster peer-to-peer learning even in a remote setting, you can make use of Google Classroom's class stream to engage students in question-driven discussions. While it has a free version, the paid version includes additional features that you might need, such as advanced video conferencing features, advanced security, and premium support.
Cost: Free, paid plans
Key features: G Suite integration, virtual classroom, class stream, video conferencing
9. Funzi
Funzi is a digital learning platform that's built to meet the needs of busy learners. Information is broken down into bite-sized pieces and turned into beautifully-designed learning cards. They've curated a library full of courses that can be completed in as little as 15 minutes per day for one week, designed to meet skill gaps in countries around the world. Funzi has also partnered with trusted organizations, such as Pearson and the United Nations so you can be assured that the information found on their courses is up to standards. Funzi can be accessed on any device with an internet connection, and there's no need for any app downloads. They also have a couple of free courses in their library but you still have to pay for most to access them.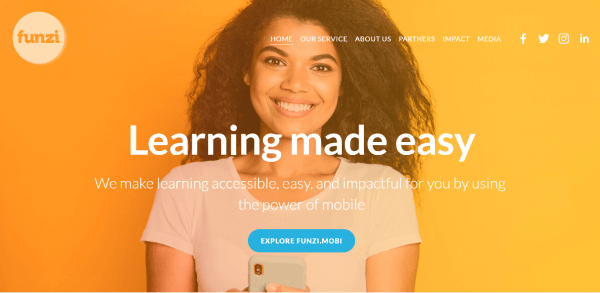 Cost: Starts at USD
Key features: Mobile friendly, learning card format, course library
10. Pluto LMS
Last but not least is Pluto LMS, which is also a mobile-friendly digital learning platform that promises to deliver frictionless learning. It features content authoring, course management, user management, reporting, integrations, and more. With its built-in content creation tool, you can create courses that include learning paths and gamification elements. You can also create quizzes and tests, and even utilize webcam proctoring to prevent cheating. To keep tabs on learners, its deep analytics can give you data on completion and progression rates. If you have SCORM packages from other LMS, you can also upload them and have them natively displayed.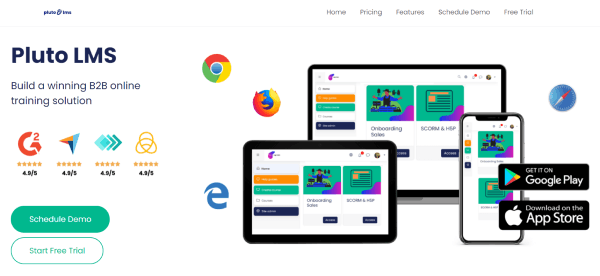 Cost: Starts at 9 USD/month
Key features: Mobile-friendly, SCORM compliant, content creation tool, course management, analytics