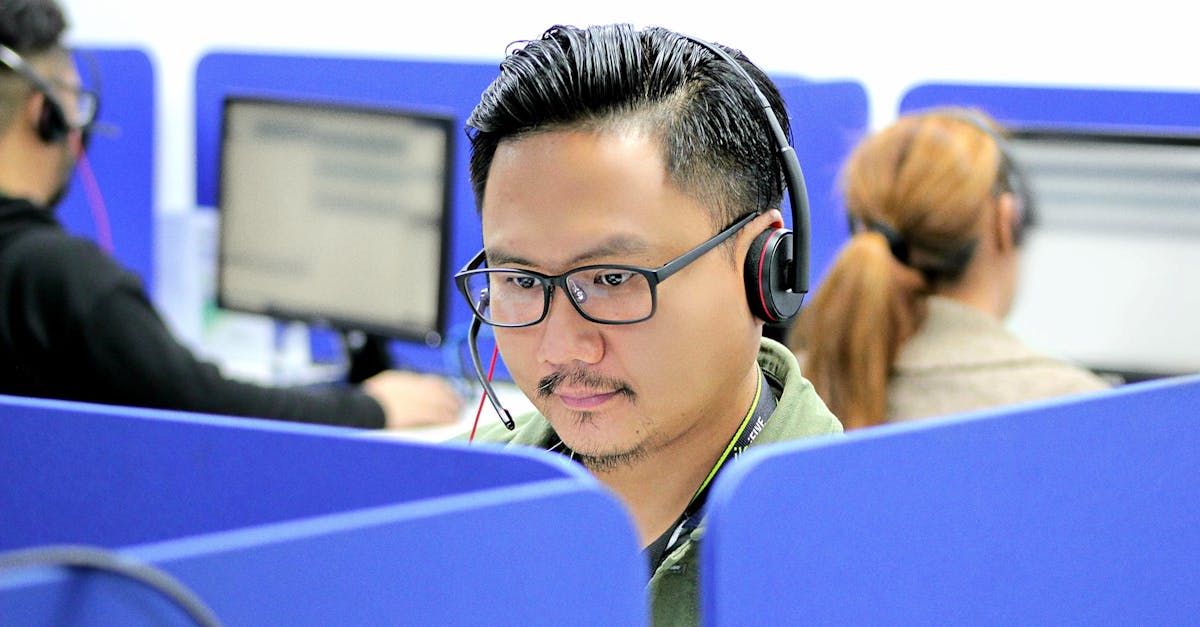 Why use call center training courses?
Training call center staff is no easy task. Luckily, there are many online training courses to help guide new staff. Using online services to train call center staff has numerous advantages, such as allowing staff the flexibility of doing the training on their own time, being able to track each trainee's progress, allowing for more engaging learning activities, and affording more cost-effective training.
In this article, we will take a look at the best call center training courses out there on the internet. Using any of these courses can help you get your call center staff on board with your expectations.
1. EdApp
The best call center training can be found with EdApp's training software. This learning management system is free for you to use to train your teams large and small. It not only has hundreds of built-in courses in an editable library that you can access but also allows you to easily make your own courses with a simple authoring interface. What's more, your employees can easily access the lessons straight from their mobile phones through mobile learning or m learning via a free app or from desktop, whichever they prefer.
EdApp's call center course includes five lessons that explore the basics of customer service in call center environments. The lessons include all the essentials that you need for a successful call center employee, such as: preparing for calls; voice, tone, and etiquette; the parts of a call; holds and transfers; and helping difficult customers. Since EdApp is a full-featured LMS, you can benefit from all the added bells and whistles that it comes with. That includes support for microlearning, social learning functionality, gamification, and other useful features.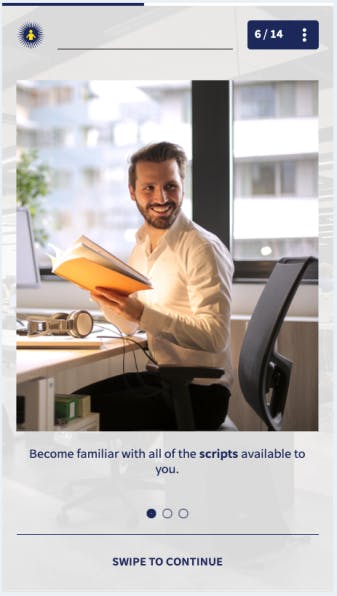 Perhaps most useful for a call center training course, EdApp also supports video conferencing, which can let a trainer meet directly with trainees to test and train them in a simulated environment. All in all, these features make EdApp's call center training course stand out from the pack.
2. Courses for Success
Courses for Success is another option for call center employee training. They have several different courses that you can choose from. They cover topics from sales and customer service to communication strategies. Each course is 6 to 8 hours, and includes a certificate upon completion.
The courses are also useful because learners can have lifetime access for continuing-education. Being online, they are accessible at all hours and from any type of device.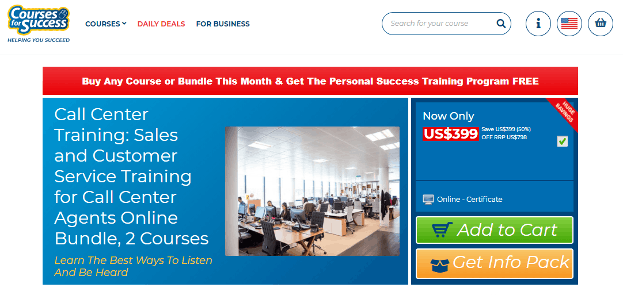 3. Universal Class
Another nice choice for call center training is offered by Universal Class. This self-paced course is quite detailed and lengthy as it takes up to 6 months to complete. That's because it covers not only training of employees, but also managing an entire call center.
Topics include selecting sites for a call center, choosing technology, leadership and management, and disaster planning. The lessons are all on video and each one has a comprehensive exam. By the end of this course, you will be ready to set up an entire call center on your own.
4. The Call Center School
The Call Center School also has several interesting courses for training and onboarding call center staff. They have a wide variety of help-desk courses that cover all aspects of running a call center.
Employers can sign up their trainees and track their progress using their intuitive dashboard. Companies can also include their own training material and integrate that into the premade courses.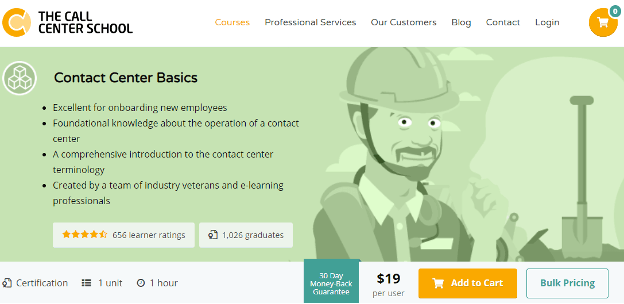 5. Bonfire Training
Bonfire Training is also a decent place to go for call center training courses. They focus on customer service, soft-skills, customer satisfaction, as well as leadership and management. They offer not only elearning courses for online learning, but also instructor-led training and live courses for training and development.
The online courses aren't just slides, but include lots of different interactive elements, like videos and interactive flashcards.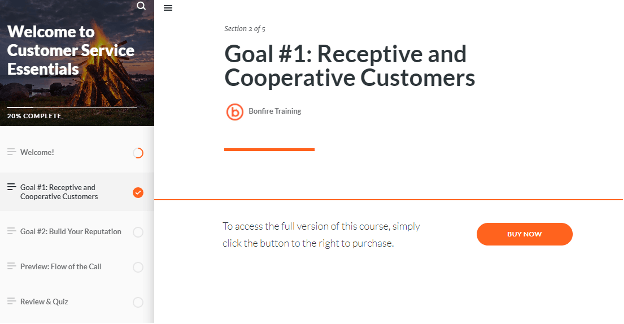 6. Service Skills eLearning
For another call center training course, try Service Skills eLearning. These courses focus on skills-training on respectful customer service, email etiquette, and business writing, and coaching and mentoring. There are more than 100 courses, so you are bound to find something that suits your corporate learning and training needs.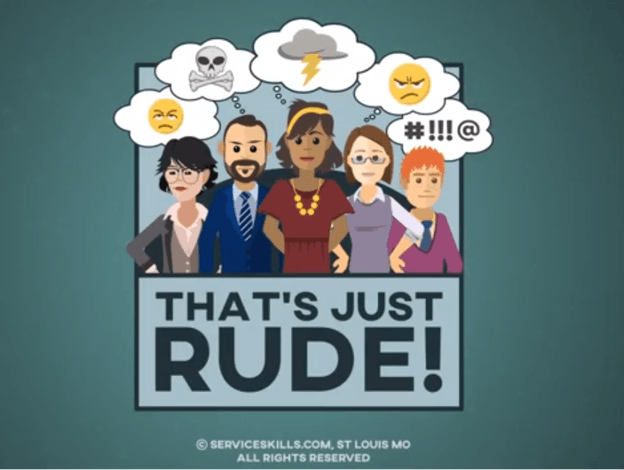 7. ICMI
ICMI is another solution for call center training. In addition to self-paced courses, their virtual classroom includes live instruction to boost employee engagement. This helps keep training engaging because of the impact of having an instructor right there ready to help learners. The live online courses are held continually throughout the year.
8. Benchmark Portal
A list of call center training courses should also include Benchmark Portal. This solution also includes live, online training. Small classes allow for your trainees to interact with their online instructors.
They also offer certification which is recognized by organizations all over the world. This is especially useful for outsourcers, and their Certified Outsourcer program is also well-known.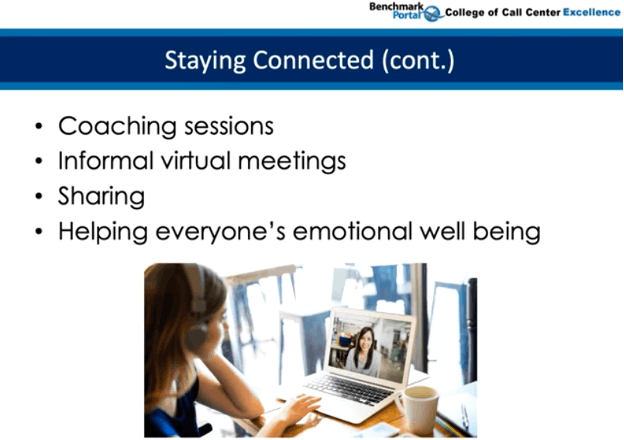 9. COPC
One more solution for call center training is COPC. Like the previous two entries, this provider also offers live training. Their online training includes 12 self-paced modules. They are more focused on managing call centers than on just customer service.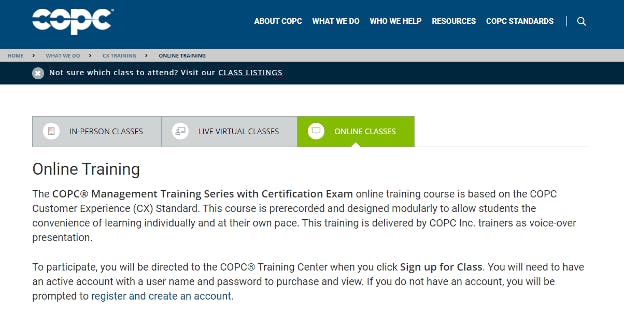 10. Study.com
Another call center training course is offered by study.com. This self-paced course includes 93 lessons of about 8 minutes in length each. The bite-sized lessons also have short quizzes that let employees check what they've learned.
There are also subject matter experts that can answer any questions that learners have. Subjects covered include basic skills, interacting with customers, ensuring satisfaction, dealing with difficult customers, and metrics for tracking performance.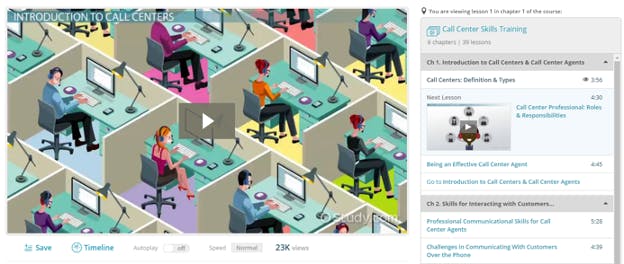 11. Universal Class
Universal Class' Customer Service 101 course is designed to guide call center agents to give stellar customer service. This 15-part course defines what service means for your employees, introduces ways to exceed customer expectations with key customer service skills, as well as how to build relationships with customers, and how to effectively interact with them under different circumstances. In Universal Class, courses include a syllabus, video-based lessons, and exams and assignments for knowledge assessment and reinforcement. While the course is designed for self-paced learning, it can only be accessed and completed within 6 months via a web browser. A minimum of 70 percent final grade upon course completion is required to earn a certification.     
12. High Speed Training
Anyone working in the call center can benefit from High Speed Training's Online Customer Service Training course. This course aims to upskill your employees to enable them to provide the best experience and service for your customers. With this 5-part course, your employees will have a deeper understanding of what encompasses excellent customer service, develop skills essential in communicating and providing the customers their needs, as well as understand the importance of social media, and know-how to evaluate customer service. 
13. Alison
Alison, a free learning platform, provides this course on Customer Care Skills to help your employees build and develop essential call center skills and techniques, as well as improve on handling inquiries and complaints to deliver the best outcomes for your customers. This 5-part course is delivered through long-form videos and your employees can check their knowledge retention with a quiz at the end of every lesson. They can also take the course assessment and achieve an 80 percent score to complete the Certificate course. However, despite the course being offered for free, the official certificate is only available for purchase.
14. Oxford Home Study College 
This Customer Service course from the Oxford home study center focuses on customer service career advancement. The course does not have any time restrictions or deadlines, so you can study at whatever time is convenient for your current lifestyle commitments. This short course has five units that cover customer service from a modern business perspective and helps customer service representatives to evaluate customers' needs and expectations properly. One drawback of the short course is its length. You can use this course to teach your customer service employees how relationships can benefit your business.
15. Brentwood  
This short customer service course from Brentwood is an entry-level course that is approximately 20 hours long. This workshop is quite basic and teaches the fundamentals of good customer service. This call center training course focuses on the 6 topics such as the definition of customer service, the importance of nurturing strong relationships with customers, etc. The course is particularly helpful for teaching employees how to analyze and react to employee feedback. Since the course is quite basic, it will not be a sufficient standalone customer service course for your employees.
16.  EdApp
One way to generate leads is through cold calls. That's why this EdApp's course is perfect for training your team. The course has 3 lessons about the structure of an effective cold call that can help your employees gain leads for your business. Just having a strong opener can make a difference in the quality of your employees' call experience with a potential client so this course is definitely something you should look into. This informative microlearning course is a great refresher for your employees. With EdApp's engaging bite-sized format and gamified quizzes, your employees will have higher knowledge retention of freshly acquired information. A completion certificate is also available at the end of a course.
17. EdApp
The Active Listening course by EdApp delivers the main principles of active listening and how you can use them for effective client communication. In the course, active listening is defined as hearing with full attention and understanding and you'll discover why it's a skill that must be practiced often in sales. By developing better listening skills, employees are able to converse more effectively with customers as they already know what it is they're looking for in a product or service. The Active Listening course by EdApp highlights the main principles of active listening and how you can leverage the techniques to improve your client communication and relationship.
18. Corexcel
The Management Guide to Customer Service course by Corexel reinforces a more comprehensive understanding of customer experience specifically for managers. In order to provide training and support for your team, the content of this course dives into customer service philosophies and empowers you with knowledge on how to manage and develop employees so they can perform better and exceed expectations. Corexcel delivers this course content through videos with a complete transcript and can be accessed via web browsers. To guarantee successful course completion and earn certification, you must have an average test score of at least 70 percent.
19. Vision2Learn
Customer Service is an online training program by vision2learn that focuses on helping customer service agents strengthen their understanding of customer care and improve their communication skills. The lessons discuss factors that can affect an organization and the customer service role, career pathways within customer service, as well as employee rights, responsibilities, and organizational procedures. Your workers can also expect a quick overview of customer service principles, customer service legislation, and customer needs and expectations. A huge chunk of the course talks about different communication methods, teamwork in customer service, and the importance of promoting and evaluating products and services. You can easily deploy this training program for your employees since there are no prerequisites. With vision2learn, learners will also have access to online support, an online forum, and a dedicated tutor to help with lessons. 
20. Reed Courses
Customer Service Level 2 is an online self-paced customer service course by Reed Courses that will teach your front-line employees how to deliver excellent customer service through improved communication skills. The workshop has examinations and certifications available for your employees. A good thing that employees will get from the course is the knowledge and principles necessary to provide a quality customer service experience and understand customer care. Unfortunately, the course is extremely long and time-consuming.
Review of Call Center Training Courses
In this article, we saw that there are numerous different types of call center training courses. Some courses focus on training call center employers, while others focus on the whole business of running a call center.
There is also a lot of variety in the technology used to deliver the courses. Some providers, like EdApp, offer full-service learning management systems to support their training, while others are mainly collections of videos. Try out some of the call service training courses listed above and let us know what you think about them.
Other free course lists