Why use call center training courses?
Training call center staff is no easy task. Luckily, there are many online training courses to help guide new staff. Using online services to train canter staff has numerous advantages, such as allowing staff the flexibility of doing the training on their own time, being able to track each trainee's progress, allowing for more engaging learning activities, and affording more cost-effective training.
In this article, we will take a look at the best call center training courses out there on the internet. Using any of these courses can help you get your call center staff on-board with your expectations.
1. EdApp
The best call center training can be found with EdApp. This is one of the best all-around Learning Management Systems (LMS) out there – and it's free for you to train your teams large and small. It not only has hundreds of built-in courses in an editable library that you can access but also allows you to easily make your own courses with a simple authoring interface. What's more, your employees can easily access the lessons straight from their mobile phones through a free app – or from desktop, whichever they prefer.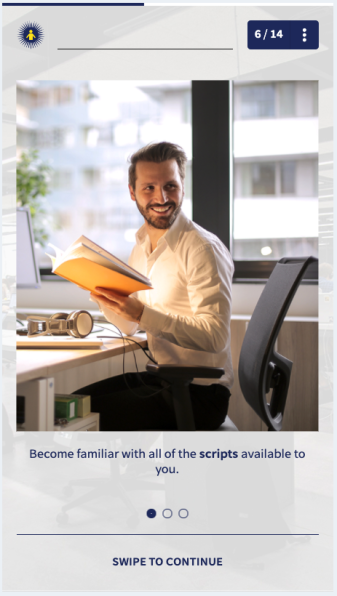 EdApp's call center course includes five lessons that explore the basics of customer service in call center environments. The lessons include all the essentials that you need for a successful call center employee, such as: preparing for calls; voice, tone, and etiquette; the parts of a call; holds and transfers; and helping difficult customers. Since EdApp is a full-featured LMS, you can benefit from all the added bells and whistles that it comes with. That includes support for microlearning, social learning functionality, gamification, and other useful features. 
Perhaps most useful for a call center training course, EdApp also supports video conferencing, which can let a trainer meet directly with trainees to test and train them in a simulated environment. All in all, these features make EdApp's call center training course stand out from the pack.
Call Center Training Course – Study.com
Another call center training course is offered by study.com. This self-paced course includes 93 lessons of about 8 minutes in length each. The bite-sized lessons also have short quizzes that let employees check what they've learned.

There are also subject matter experts that can answer any questions that learners have. Subjects covered include basic skills, interacting with customers, ensuring satisfaction, dealing with difficult customers, and metrics for tracking performance.
2. Courses for Success
Courses for Success is another option for call center employee training. They have several different courses that you can choose from. They cover topics from sales and customer service to communication strategies. Each course is 6 to 8 hours, and includes a certificate upon completion.
The courses are also useful because learners can have lifetime access. Being online, they are accessible at all hours and from any type of device.
3. Universal Class
Another nice choice for call center training is offered by Universal Class. This self-paced course is quite detailed and lengthy as it takes up to 6 months to complete. That's because it covers not only training of employees, but also managing an entire call center.

Topics include selecting sites for a call center, choosing technology, leadership and management, and disaster planning. The lessons are all on video and each one has a comprehensive exam. By the end of this course, you will be ready to set up an entire call center on your own.
4. The Call Center School
The Call Center School also has several interesting courses for training call center staff. They have a wide variety of courses that cover all aspects of running a call center.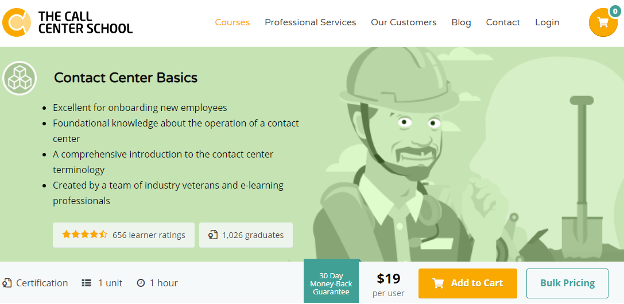 Employers can sign up their trainees and track their progress using their intuitive dashboard. Companies can also include their own training material and integrate that into the premade courses.
5. Bonfire Training
Bonfire Training is also a decent place to go for call center training courses. They focus on customer service as well as leadership and management. They offer not only online learning, but also live courses.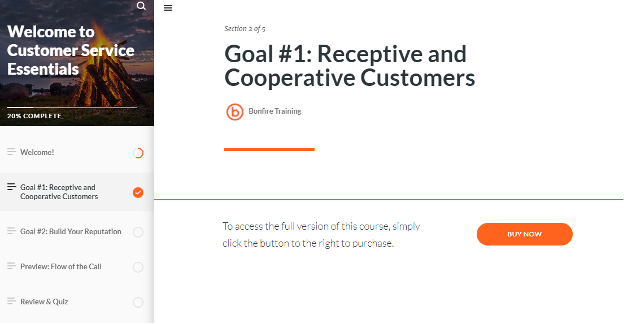 The online courses aren't just slides, but include lots of different interactive elements, like videos and interactive flashcards. 
6. Service Skills eLearning
For another call center training course, try Service Skills eLearning. These courses focus on respectful customer service, email etiquette and business writing, and coaching and mentoring. There are more than 100 courses, so you are bound to find something that suits your training needs.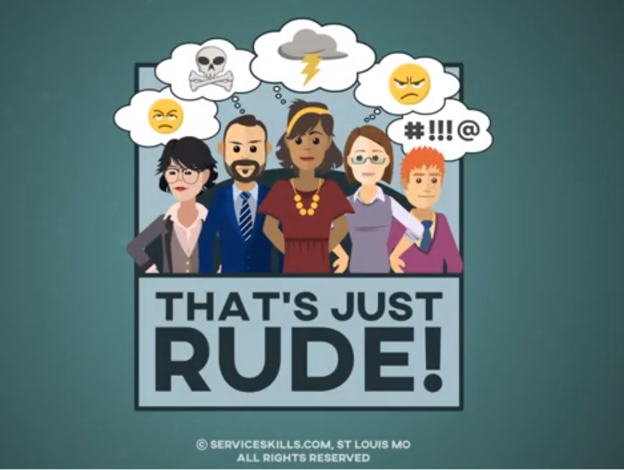 7. ICMI
ICMI is another solution for call center training. In addition to self-paced courses, their virtual classroom includes live instruction. This helps keep training engaging because of the impact of having an instructor right there ready to help learners. The live online courses are held continually throughout the year.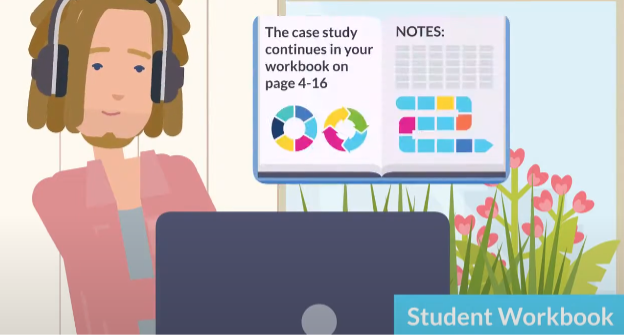 8. Benchmark Portal
A list of call center training courses should also include Benchmark Portal. This solution also includes live, online training. Small classes allow for your trainees to interact with their online instructors.

They also offer certification which is recognized by organizations all over the world. This is especially useful for outsourcers, and their Certified Outsourcer program is also well-known.
9. COPC
Lastly, one more solution for call center training is COPC. Like the previous two entries, this provider also offers live training. Their online training includes 12 self-paced modules. They are more focused on managing call centers than on just customer service.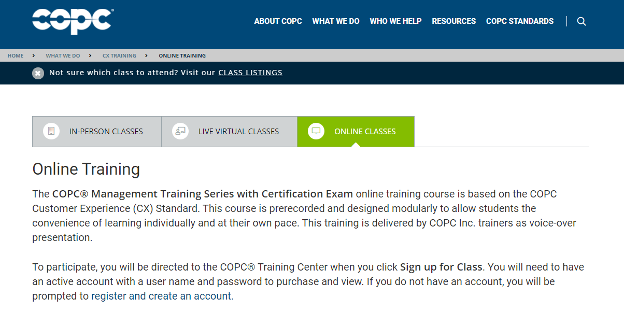 Review of Call Center Training Courses
In this article, we saw that there are numerous different types of call center training courses. Some courses focus on training call center employers, while others focus on the whole business of running a call center.
There is also a lot of variety in the technology used to deliver the courses. Some providers, like EdApp, offer full-service learning management systems to support their training, while others are mainly collections of videos. Try out some of the call service training courses listed above and let us know what you think about them.