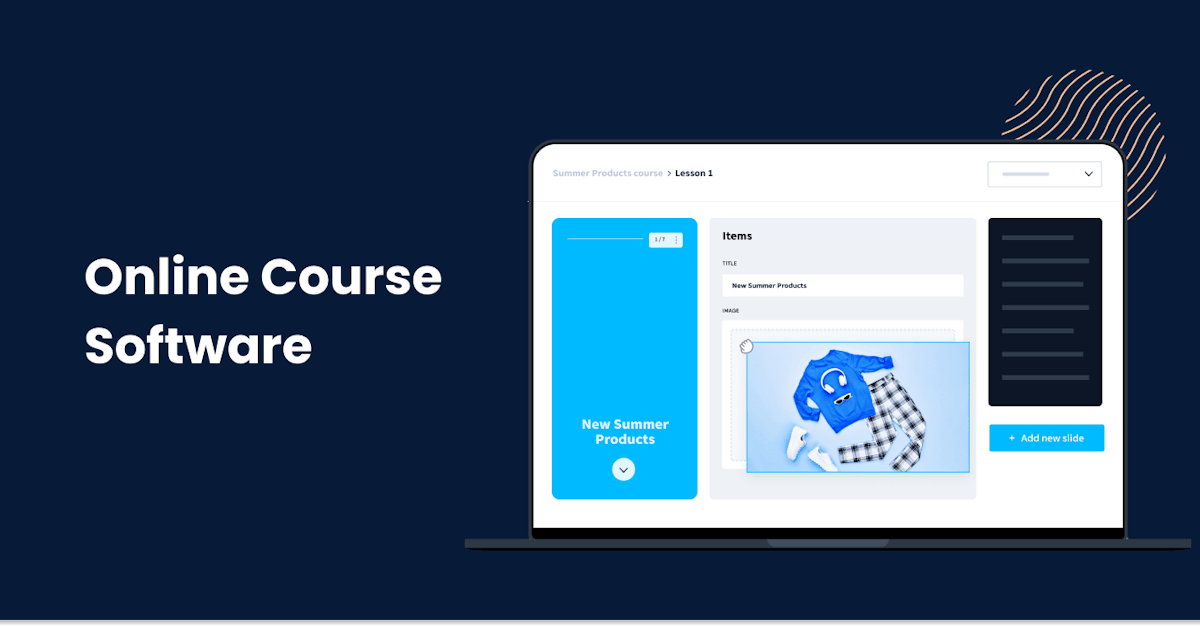 For organizations who want to save time and maximize training investment, choosing an online course software that fits your needs is the way to go. They lessen your training costs, automate manual processes, and use up-to-date learning trends to train your employees.
With so many different platforms available, we've shortened the list to our top online course software for you to check out.
Best Online Course Software – EdApp
If you're looking for not only a free LMS but also one with an extensive course library that you can customize and immediately deliver to your teams, EdApp is the platform for you. This best online course software boasts of top-of-the-line features that can boost employee performance and engagement. EdApp does this through its gamified courses, user-friendly training management portal, and third-party integrations.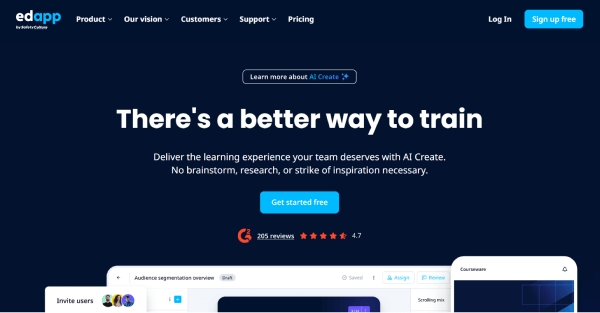 EdApp's intuitive and powerful authoring tool also allows you to create beautiful and effective training content. You can achieve this through the platform's collection of learning templates, which help you to easily produce the best online-learning content for your teams.
Also, it doesn't have to be difficult to create courses. When you tell EdApp what you need, they may create your first course such that it seems and functions as though it were created by your company.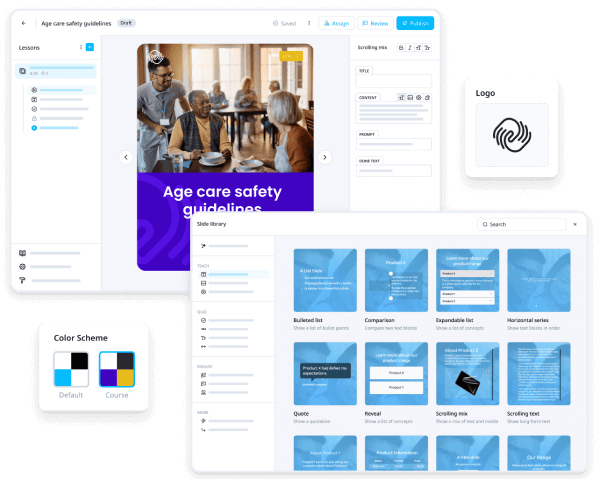 Managing learning content has never been easier with EdApp. The administration tools within EdApp's learning suite give you ultimate control and flexibility that aren't easily found in other LMS. Analytics and reports are provided to allow for easy progress monitoring. With these features, you'll be able to easily pinpoint skill gaps and access employee learning trends.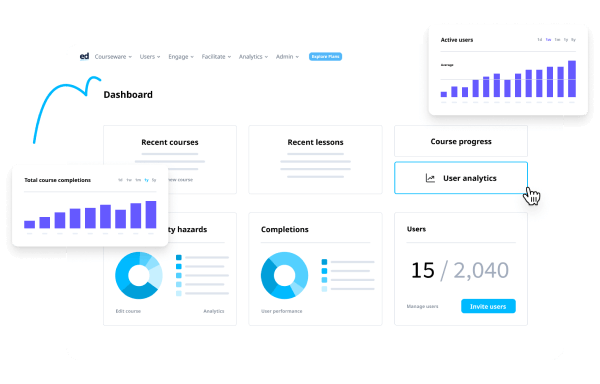 This mobile-first training solution is trusted by leading organizations around the globe, such as the United Nations, Marley Spoon, Shell, and Mizuno. EdApp is only growing in popularity due to its sleek design, powerful authoring tool, and microlearning format, which delivers information in topical, bite-sized chunks to boost knowledge retention.
Cost: Free
Features:
Course library

Training management

Third-party integrations

Authoring tool

Learning templates

Analytics

Reports
Get the best out of your online course software by switching to EdApp today.
2. LearnWorlds
This online course platform is considered an all-in-one tool. Creators are able to generate engaging courses and create a community via their platform. The website creator allows each learner to have an attractive workspace to learn.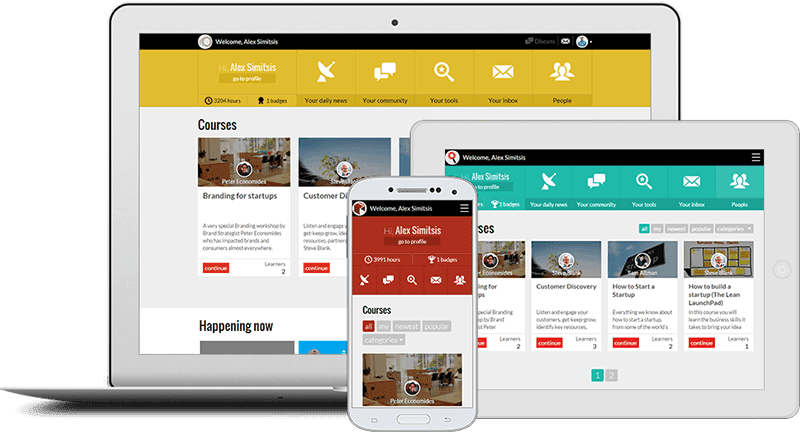 The LMS platform enables professionals with a solution that is available via a cloud-based eLearning platform that includes interactive templates, a built-in social community, and a modular page builder.  There's no need to maintain a separate website since the informational pages can be edited and enhanced quickly.  A branding and theme editor also makes it possible to customize the style, logo, and theme from within LearnWorlds. While the comprehensive plans are a bit pricey, the website builder is a nice feature. Organization falls a bit short with LearnWorlds, as course folders within the platform cannot be categorized. And while the software includes some built-in features like elements of social learning and blended learning, for the price you pay, LearnWorlds could include better tools to help drive cultivate better courses for your teams.
3. Teachable

This online course software allows users to generate, manage, and sell online courses. Teachable has an easy-to-use course builder, a course sales feature, the competency to create a blog, and the option of adding mixed media into a single lesson. While this platform isn't ideal for workplace training, it is suited more towards individual learners that are looking to upskill or take on a new hobby. Some common lessons include teachings around bee keeping, pottery, and botany.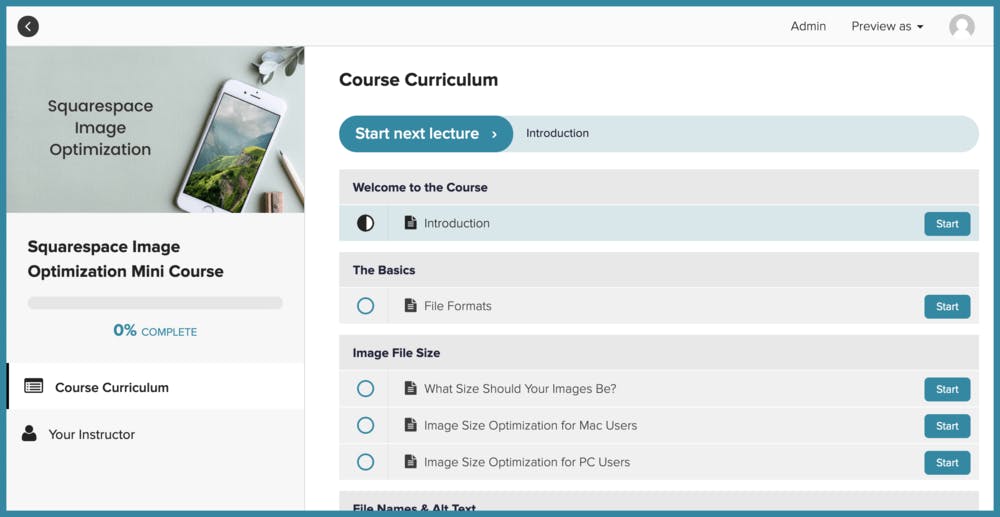 As such, this online course software tool is excellent for entrepreneurs who may have minimal knowledge hosting, creating, or managing web pages. While easy to use, there are minimal integrations, meaning you must be willing to use Teachable as a standalone platform. And while Teachable offers a free trial, you will need to upgrade to a paid plan to gain full access; the more you pay, the more features you have access to.
4. Thinkific
Like Teachable, Thinkifc enables users to create, market, and sell online courses. With customizable domains and brandable sites, you can create courses that are enhanced with PDF and voice-over slide presentations.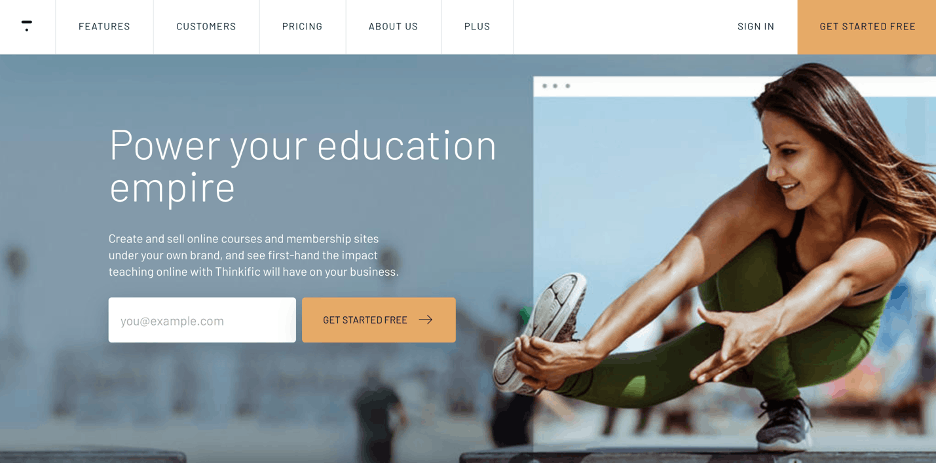 With downloadable capabilities, Thinkific features a course builder and a course management tool, possible white-labelling, course templates, payment capabilities, and file uploads.  While Thinkific does make it possible to create aesthetically pleasing courseware, it is priced higher than its competitors. Furthermore, for users who are not already familiar with online course design, this software may prove difficult to use. It's also not ideal for workplace training, as it's difficult to measure and track learning results and is more focused on the transactional aspect of the course content.
5. Podia

This full-featured online course platform enables users to sell online courses, memberships, and digital products. The drag-and-drop functionality paired with customizable options creates a no-frills online course software experience.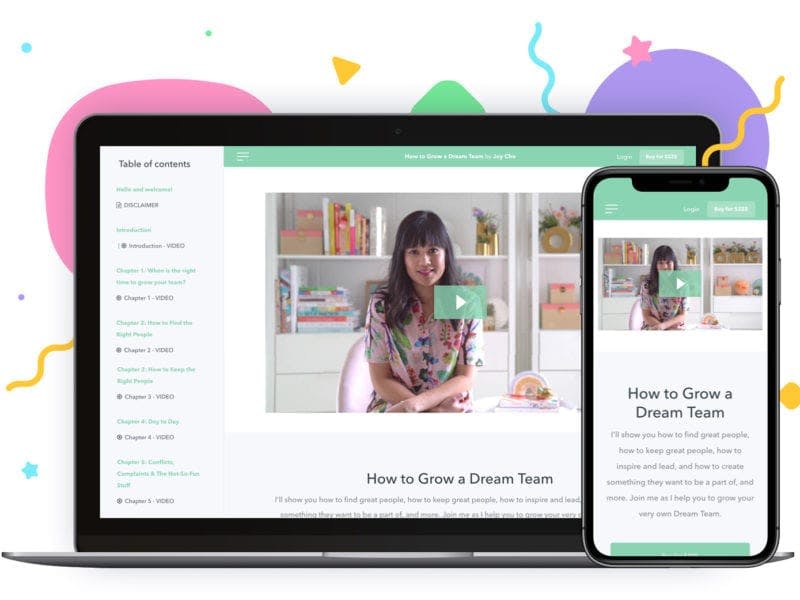 There are also online course options that can be added to users' profiles. The digital learning platform allows for a wide variety of file uploads and members are supported with a step by step guide to creating a professional-looking design. With different plans, users can pick the plan that best suits their needs. Noted to be fair and affordable, Podia does lack design flexibility. This combined with the lack of critical features makes this course software stuck at the #5 spot.
6. Kajabi

Kajabi provides web hosting, an online course creation software, membership site business, and email list management. The interactive learning environment offers unlimited video hosting, homework assignments, drip content, and more, making it more suited to traditional education over workplace learning and training.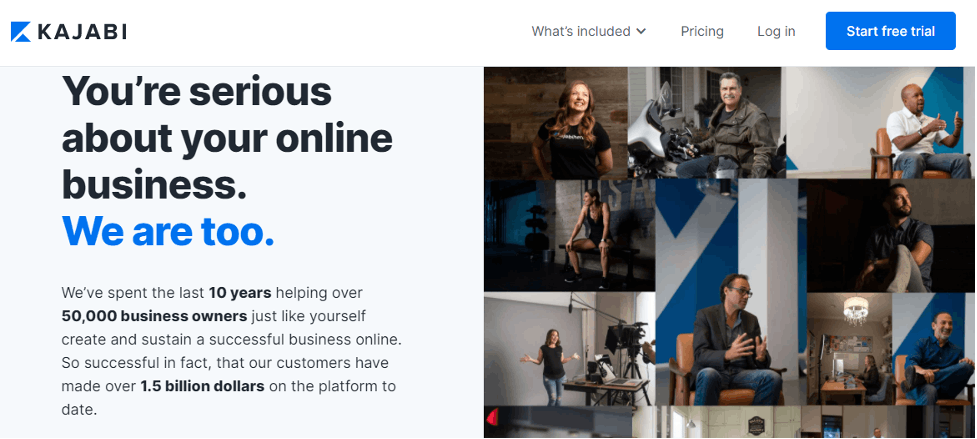 The platform also offers a blogging capability, product creation, and a community feature, making it a great resource for teachers to support their students. Different plans provide a variety of streaming capabilities and customizable options, but there is a lack of flexibility and an inability to create certificates with Kajabi.
7. EasyWebinar
This flexible webinar platform allows for online meetings, remote conferences, training, and marketing. With up to four presenters allowed at a time, it's a good option to help support participation for small groups.
EasyWebinar promises high-quality streaming, and there are multiple features including market landing pages that allow for live webinars. Real-time chat, recording and archiving are also available, making it easy to access content if you mostly want to train through video. Standard, pro, and enterprise packages are available but even that may not be enough to compensate for the outdated-looking templates. There are also few engagement tools in comparison to other platforms but could be a simple solution for those looking for slightly more features than your basic Zoom account.
8. LifterLMS
LifterLMS is a WordPress plugin, which allows users to create and sell elearning courses. There are integrating extensions that expand the core functionalities along with some basic engagement tools one for one coaching. So if you're looking for an elearning software course online, this might be exactly what you need.
The platform itself is quite simple, giving you the option to create basic lesson content. The interface itself lacks modernity and can be difficult to host large volumes of content, so it's best for small groups or individuals who have a limited amount of learners. Creating and selling bundles is one way to provide access to others using LifterLMS. Starting at free and coming up to 9 per year, the plugin is easy to install and use. While the initial configuration may be easy, beyond that things get a bit more overwhelming.
9. Masterstudy LMS
This online education and SCORM LMS is another plugin offered through WordPress. Masterstudy LMS includes template builders, quizzes, course announcements, a messaging system, and a course admin panel.
Masterstudy LMS' course builders can create text lessons, video lessons, and slideshow lessons. By adding elements, unique templates, and the ability to add text blocks, Masterstudy LMS offers the basics of an LMS and even includes some integrations. That being said, it's difficult to manage and update the content and includes a dated interface that lacks intuition.
10. Ruzuku
Ruzuku is an online course learning platform that allows users to add namely PDFs to deliver basic learning content to students. Creating course outlines, editing and reordering steps, launching the curses, and generating sales are all attainable via the platform.
As Ruzuku offers integration with other platforms, it isn't best suited as a standalone product.  While the platform does offer the ability to add video content, host webinars, and review trainer progress, it's geared toward classroom teaching, rather than high-volume training courses in the workplace.  Notable cons include the pricing model, limited customization options for instructional design, limited marketing options, and paid add-ons.