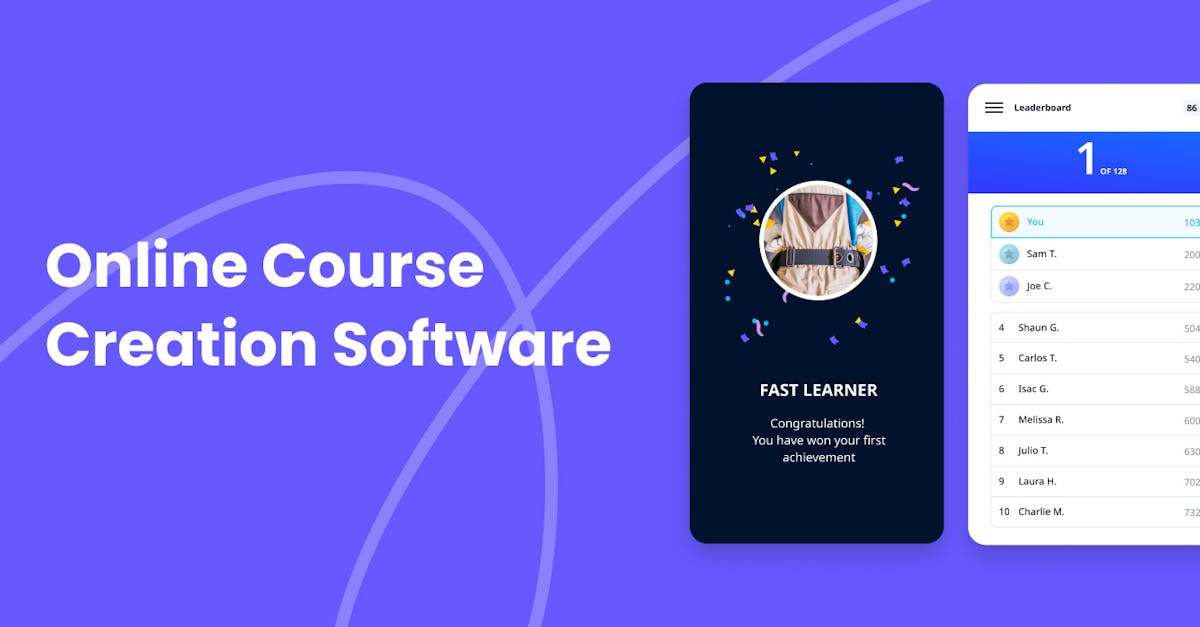 Conducting effective training helps the employees keep their knowledge up to date and sharpens the necessary skills needed for their job roles. For that to take place, training managers and HR professionals are expected to deliver quality training, content for the learners. Creating your own training from scratch used to be expensive and time-consuming, but with the availability of online course creation software, creating and deploying courses for topics like DEI training, EHS training, and the like are now made a lot easier for trainers. Not only that, employees are given a much better learning experience due to the user-friendly interface and interactive features of these tools, resulting in a higher completion rate. 
To help you with your research, we've compiled a list of online course creation software that you can choose from.
1. EdApp
EdApp is an award-winning free online course creation software that features user-friendly tools that can help enhance your training experience. Leading enterprises all over the world like Shell, Deloitte, and Pandora use this mobile-first training solution to strengthen and develop their employees.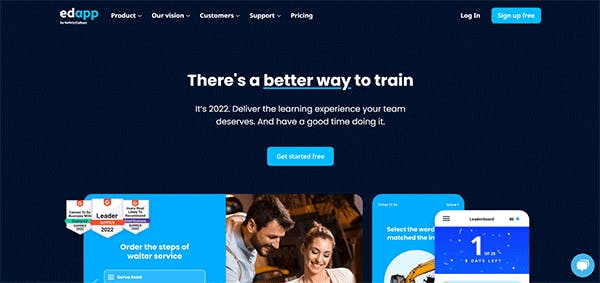 Their intuitive authoring tool makes it simple to construct courses, especially with their editable course library, which contains hundreds of ready-to-use courses. This feature allows you to easily select from hundreds of high-quality, ready-made material that is relevant for your teams, then deliver it in no time. You can also pick a course and alter it at any moment to meet your training requirements.  You can upload your brand image and logo, add more lessons or edit the content, or even include slides of gamified quizzes to make the courses more engaging and enjoyable. 
To reinforce training, built-in mechanisms like spaced repetition can help distribute your lessons at increasing intervals and ensure that the content is embedded in the learner's memory. EdApp also includes a quiz creator called Rapid Refresh that you can use to check how well your team grasps a topic. With the help of that tool, knowledge gaps can be addressed, resulting in improved knowledge retention and understanding.
Features:
Cost: Free
2. 360Learning
360Learning is an online course creation LMS with a course maker tool, content integration system, and analytics dashboard. Their intuitive course authoring suite requires no technical skills and allows you to develop courses in just a few minutes. To keep training content relevant and entertaining, you can incorporate learning resources such as videos, photos, blog pieces, and research into your course. Your employees can also use 360Learning's collaborative learning capabilities, such as discussion boards and group pages, to participate in meetings with both their coworkers and you. Since it allows social learning and collaboration, it's a great tool for behavior-based safety training programs like safety driving, alcohol and drug awareness programs, and drug and alcohol abuse training courses for employees. You can also use the tool to create EHS training materials as well as healthcare training courses.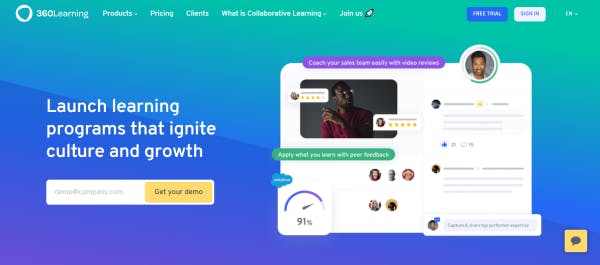 Features:
Authoring tool 

Collaborative editing
Cost: Free trial, paid plans
3. Trainual
Onboarding and training employees have never been easier than with an online HR solution such as Trainual. This online course creator software includes more than 150 pre-built templates for a wide range of industries. It also comes with 30+ free Standard Operating Procedure (SOP) templates to help you document your company's policies and processes. All that's needed is a little editing to ensure that the information is relevant to your company's internal roles and operations. You also have the option to keep and arrange your relevant materials in Trainual's library section. Users can then access, search, and track all courses in this manner at any time. You can use the platform to design skill-based training programs like forklift training courses and lathe training courses or behaviour-based safety training courses like drug and alcohol abuse training courses for employees and safety driving courses.
internal audit training courses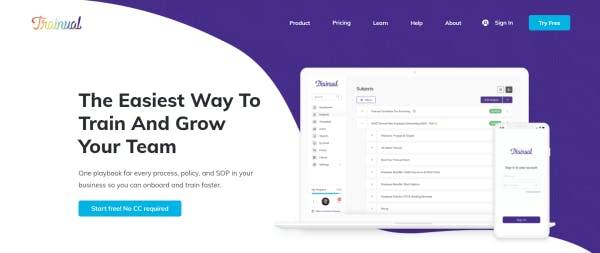 Features:
150+ universal templates

30+ SOP templates

Library section
Cost: 9 USD monthly
4. AdaptiveU
AdaptiveU is a course creation tool that lets you build simple lessons and then integrate them into courses. Courses are created using a basic, easy-to-use editing tool that provides numerous media capabilities, such as files, documents, and pop quizzes, and the start page can be altered to be more specialized to your training. It also allows you to obtain reports and keep track of data.  With the free plan, you can create up to ten challenges and invite up to ten active people to participate.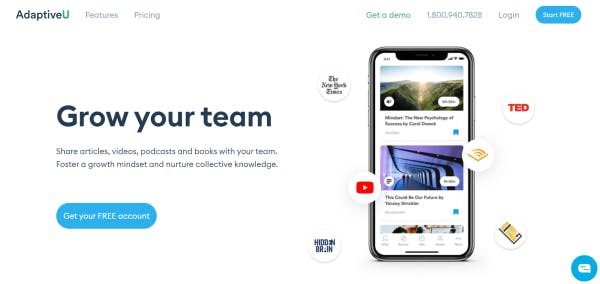 Highlights:
Course creator

Media options

Analytics
Price: Free
5. Inquisiq
Inquisiq is an online course creation platform designed to create, manage, and track hundreds of high-quality courses. If you want to make your own course, Inquisiq has an integrated content creation solution from their partner, Vidversity. On the other hand, if you're interested in pre-built courseware, existing content is also readily available made by their partner content providers.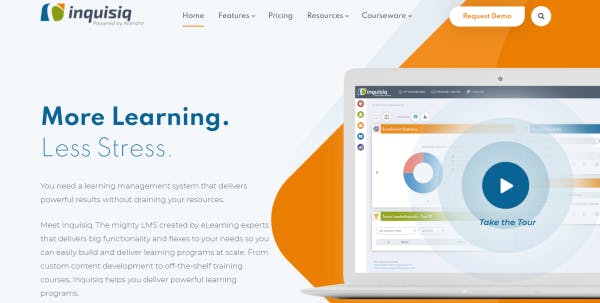 Additionally, this automated training tool includes features that allow you to automate course enrollment and produce reports quickly. To ensure the best possible user experience, this software has a fully customizable and multilingual interface. Because of its SCORM software compatibility, it can also be used with other training module creator software.
Features:
Course creator

Multilingual interface

SCORM compatibility
Cost: 50 USD monthly
6. CourseLab
CourseLab is a free online course creation software for creating interactive eLearning courses that can be shared via the web or through learning management systems.  Images, movies, multi-object interactions, and quizzes can all be included in slide-based lectures. It also contains a range of eLearning templates.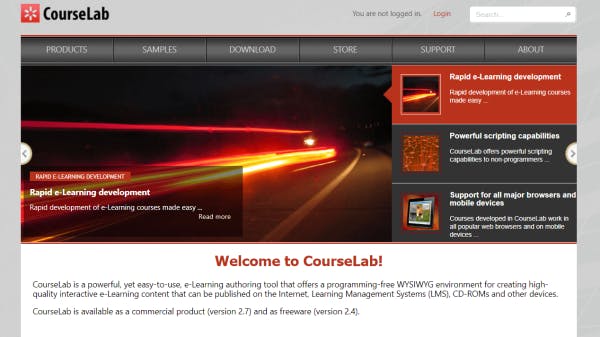 The only downside is that it can be quite difficult to use especially for those new to eLearning authoring as it isn't as straightforward as other LMS. This tool is better suited to more experienced developers who already have experience with how LMS authoring tools perform.
Highlights:
Authoring tool

Course templates

Multimedia tools
Price: Starts at 49 USD annually
7. Unlock:Learn
Unlock:Learn is a training module creator software that allows you to customize learning experiences for your team. It helps you to easily onboard and train your staff, thanks to its user-friendly features and automated processes. You may also strategize your training by using the platform's analytics tool to gather important data reports. They have integrated features for learners such as role-based dashboards and custom-built data visualizations into one channel.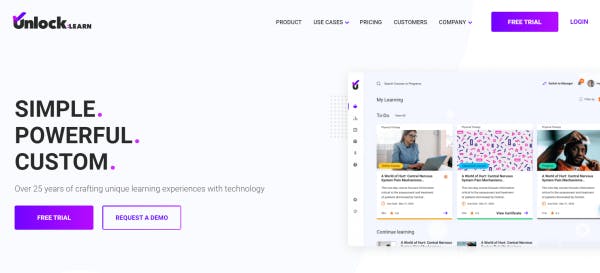 This platform also allows you to upload content, construct a learning path, launch a course, and examine metrics and reporting. Finally, they have an AI search feature that allows you to search any text across numerous entries in a course.
Features:
Course creator tool

Role-based dashboards

Learning path

Analytics & reporting
Cost: Free trial, paid plans
8. domiKnow
domiKnow is an all-in-one cloud-based eLearning LMS that comes complete with a course creator and a content management system. The training module creator software is designed to help you collaborate as a team in real-time and develop well-optimized learning content with just one tool. This platform makes it possible to create interactive content for any device using a variety of templates and digital assets and deliver completed learning materials to any device. It also has translation and localization features, allowing you to transform instructional content into over 50 languages for learners in a specific region.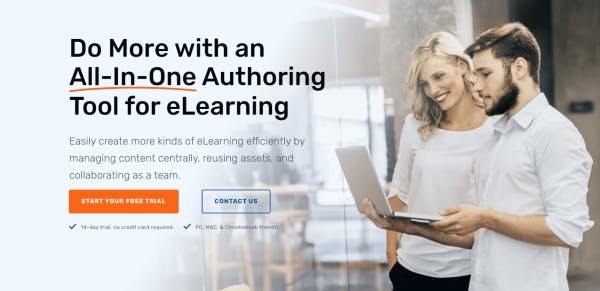 Highlights: 
Course authoring tool

Real-time collaboration

Translation

Mobile learning
Price: Starts at 97 USD per year for solo plan, ,497 USD per year for team plan
9. Code of Talent
Code of Talent is an online course builder best suited for learning and development professionals. Trainers can use this to create, customize, and deploy microlearning courses for their teams.To promote self-paced training, social learning, and content engagement, Code of Talent's courses are designed to be mobile-friendly and easy to digest. You can also use its gamification function to build interactive quizzes comparable to games to encourage learners to immerse themselves in the learning materials.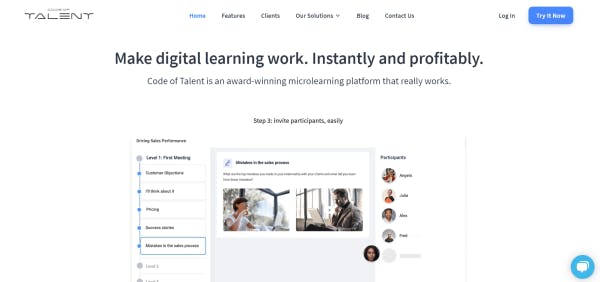 Features:
Content building tool

Social learning

Gamification

Mobile-friendly
Cost: Paid plans
10. Create LMS
Create LMS is another excellent employee training software that may help you onboard new staff more quickly and teach them effectively without spending too much. You can easily develop and manage eLearning courses, exams, webinars, and blended training with its powerful course builder tool. To spare yourself the effort of creating your own training programs, you can take some of their readily available courses created by their content partners and deliver them directly to your team members. To add to that, If you have troubles with your internet connection, their Network Attached Storage (NAS) solution can store, archive, and access all training content in one centralized location even without the use of an internet gateway.
Features:
Course maker

Ready-made courses

NAS solution
Cost: 2 USD/user yearly
Subscribe to our blog newsletter