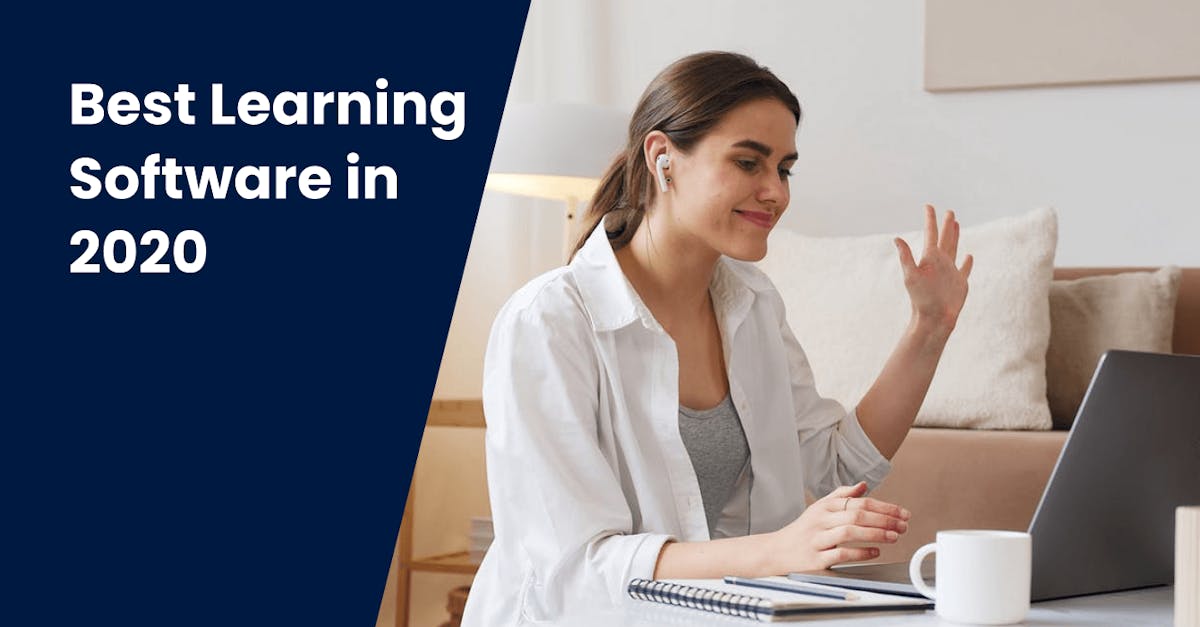 The learning software needs to follow modern technical standards, be modular, flexible, and scalable (in line with the increase in the number of users) and be in line with the needs of the target group. Having said that, if you find yourself at the crossroads of not knowing which solution to choose – we prepared a list of the best learning software at the moment.
1. EdApp
EdApp is a mobile-friendly and innovative eLearning platform that sets the standard for your training and educational needs. The award-winning platform allows you to quickly create and deliver e-learning SCORM content that is interactive and effective through a collection of built-in features. To use EdApp, no prior coding or design knowledge is required, which makes it incredibly easy to create results-driven learning content and other bells and whistles, such as branding. Learners can easily complete the content right from their mobile devices, desktops, and tablets, which is convenient and caters to the modern learner.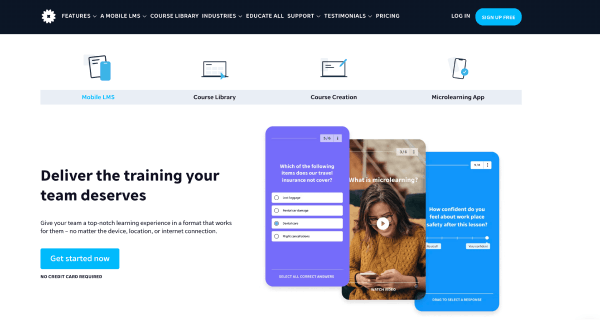 EdApp's online courses come in a microlearning format, meaning information is delivered in small chunks, making it easy for the learner to digest without being overwhelmed with too much content. It also means that the likelihood of knowledge retention is much higher – up to 90% when we typically see around 15% with more traditional learning methods. Since microlessons only take around 5-10 minutes to complete, this means that team members can perceive more if they spend less time on the eLearning platform. Beyond this, EdApp's microlearning format is very light and minimizes text, ensuring that images and videos are included throughout to promote better comprehension.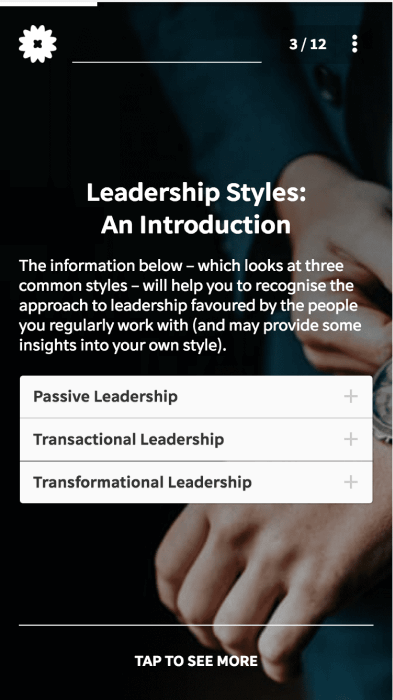 You can create online courses in a few minutes, starting from scratch or choosing from pre-designed editable course templates.
EdApp also allows using the right data to closely monitor the performance of eLearning content and employees. The gamified experience makes this process not just stress-free, but enjoyable. The best part? EdApp is completely free to train your teams.
Start building your training courses with EdApp today! Sign up for free to get started. 
2. Schoology
Schoology offers the layout of an online classroom right through the official website. When creating a new course in an online classroom, an administrator is assigned an accessibility code, which is then passed on to users so they can sign up for the course.
The Schoology environment is similar to Facebook, but it provides more educational functions perfect for online training, such as online class tests, tests, quizzes, and homework. Creating new pages and various functions is easy, as we create them just by clicking on transparent commands.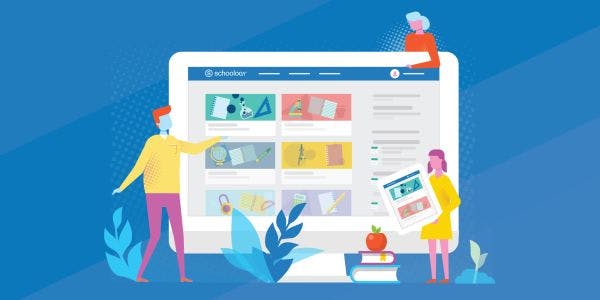 Many of the features of the system are free, however, additional functionality – especially those more suitable for business users -comes at a cost.
3. Edmodo
More and more students decide to use Edmodo to gather information, use educational materials and exchange experiences with teachers and trainers around the world, and above all for additional education of students and safe and uninterrupted communication with students and their parents.
Through Edmodo, students can get additional literature from their teacher, solve tests, collaborate with colleagues.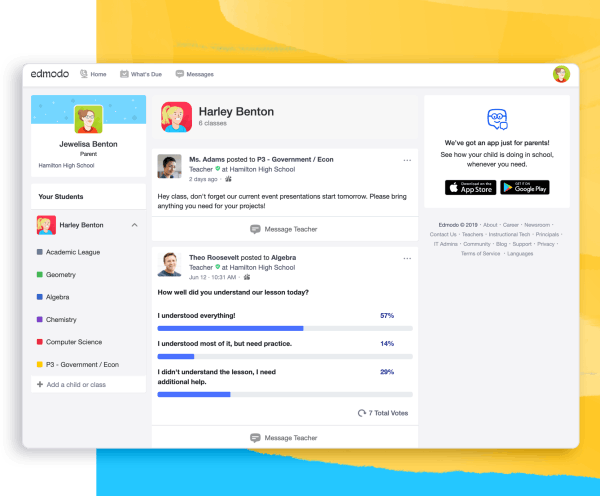 Edmodo is not targeting businesses or higher education but is firmly rooted in K-12 education, and instead of offering tools to create stand-alone online courses, its electronic features complement traditional lectures and favor blended learning initiatives.
4. Gephi
Gephi is an open-source graph and network analysis tool. Although it is not a typical software tool for learning analysts, it still deserves a place among the described tools, mainly because the market lacks good software tools for studying social networks.
Gephi uses a 3D design render engine to display extremely large networks. Its flexible and multi-tasking architecture offers the ability to work with complex data sets and display visual results.
Even though the tool enables filtering, navigation, manipulation, and clustering of data, its most important virtue is dynamic data visualization. The fact is that we need to know large networks if we want to understand and visualize them.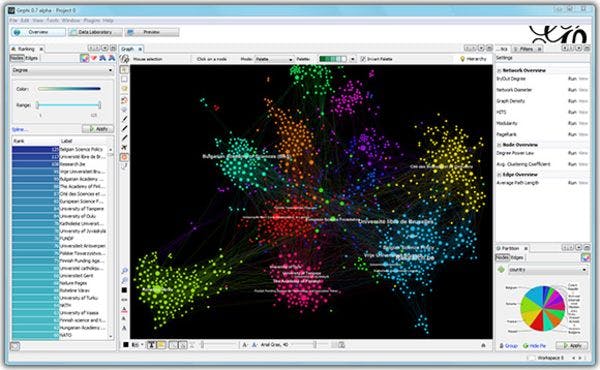 Visualization has been shown to have a significant effect on a person's perceptual abilities in finding the properties of a network structure and related data. That is why Gephi is based on the principles of a good visualization tool, which says that it must be technically sophisticated and visually appealing, in addition to enabling current visualization and network analysis. The latter is elegantly solved by Gephi with the help of its interactive techniques for working with networks, and it also contains quality algorithms for networking, filtering, and statistics.
5. Claroline
Claroline is a free LMS Platform, ie an online learning management system based on PHP and MySQL. The name Claroline comes from "Classroom online" and is most attractive to users because it is free. The Claroline system is used by hundreds of organizations around the world to create and administer basic courses and collaboration spaces over the Internet.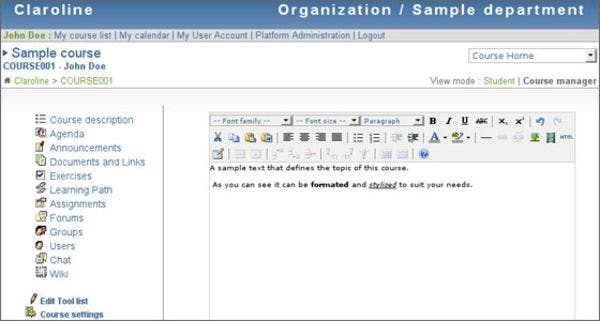 Claroline was designed by a group of teachers from a Catholic university in Belgium in 2001 with pedagogical principles and methods in mind to organize and conduct teaching online, thus increasing the creativity and freedom of teachers to implement pedagogical principles. Unfortunately, Claroline is limited to 35 languages for translation, meaning it doesn't quite have a global reach and its graphics and design are somewhat dated.
6. SAP Litmos
SAP Litmos is a cloud-based LMS software which offers a combination of SAP Litmos Training and training content. It involves students directly in the workflow and at the same time improves the KPI throughout the company. It is also a virtual classroom software and capable of unifying virtual, social, and mobile learning.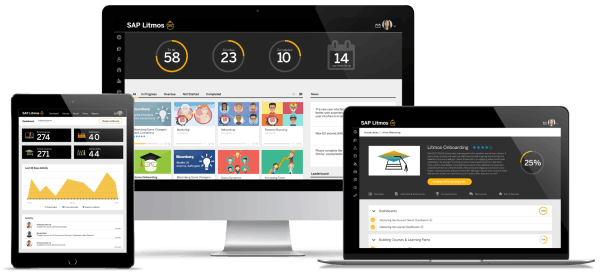 The main drawback is that the paid plans start at per month per user, and you need to have at least 150 users to get started, making it a costly platform to access the necessary tools to reach and train your teams.
7. Inquisiq
Inquisiq LMS has combined modern online learning technology with traditional training methods. It offers an eLearning ecosystem with collaboration and allows you to board new users and effectively monitor their progress in the training software.
The LMS also has a powerful observational assessment function to monitor student performance while doing their job. You also get unique features like a customizable dashboard, real-time notifications, automated tasks, and e-commerce tools. The drawback of Inquisiq is its limited features. While the LMS was created primarily for tracking capabilities, other LMS include more intricate tracking options along with a plethora of other tools built right in, like authoring learning content, gamification, built-in templates, and even libraries full of ready-made courseware.
8. iSpring Learn
iSpring Learn is an employee training tool that allows users to access online learning materials for any device and also in offline mode. It also offers detailed tracking of employee learning progress.
In addition, iSpring offers unlimited storage space, allowing companies to upload as much learning content as they want. You can also create stories with quotes, illustrations, videos, and interactions without any technical knowledge.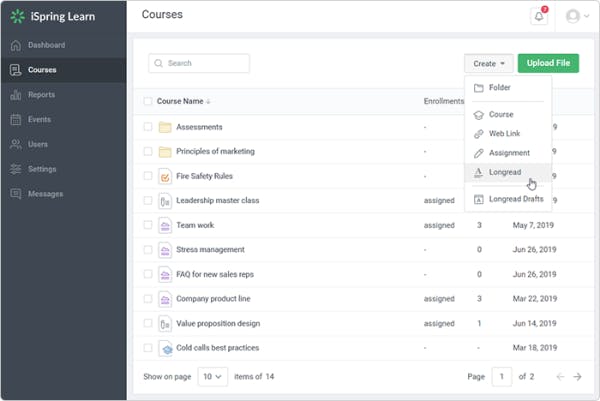 Unfortunately, there is no monthly subscription for iSpring and you can only sign up for a yearly plan.
9. Agylia
Agylia is a mid-sized LMS that offers deployment capabilities. It delivers an intuitive user experience across devices, depending on the needs of students and administrators.
Agylia, powered by xAPI, enables operation of the home mobile application and while it has an appealing interface, the platform lacks built-in tools to help drive better learning results, meaning it's quite limited. You can offer a customized eLearning experience by providing specific curricula and role-related content to your learners, but monitoring results and boosting engagement is difficult to do from the platform. Pricing plans are only available upon request unlike other eLearning solutions.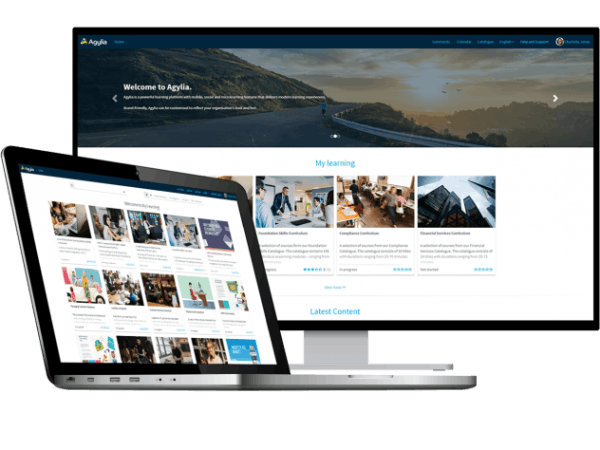 10. Chamilo
Chamilo is a stable learning management system and course management tool that is best for organizations looking for a cost-effective and reliable solution. It offers an intuitive user interface and is easy to use, enabling you to create simple and basic courses using direct authoring tools.
This online training platform is made for education, making it less applicable for workplace learning and corporate training.