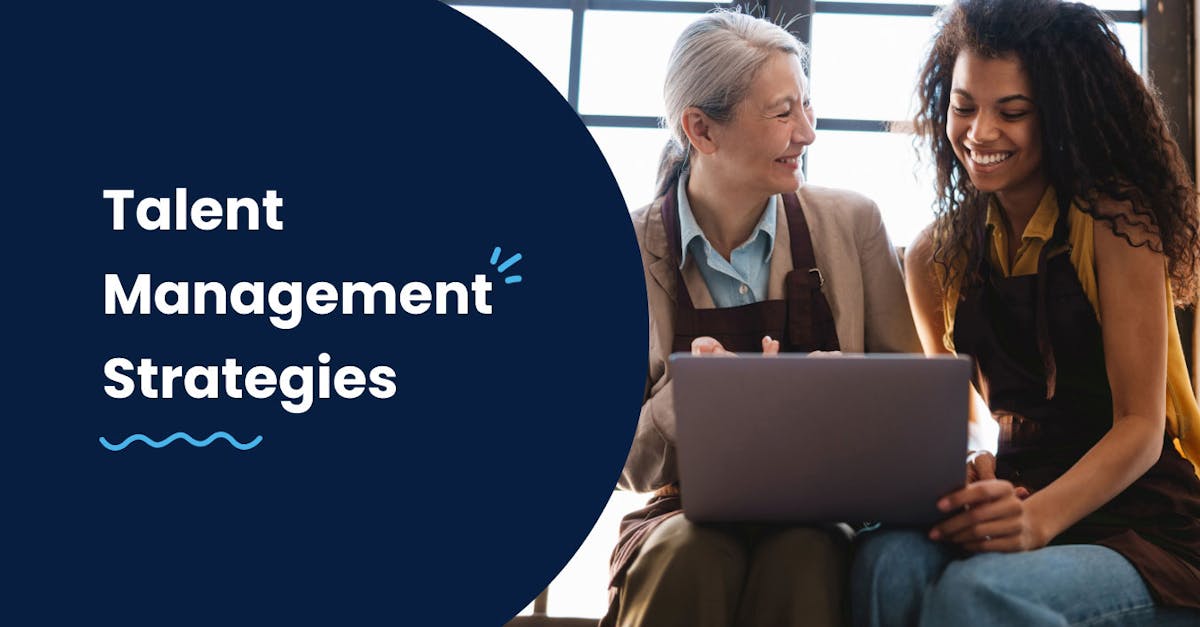 As a company, it's important to think about the way you invest in your employees. From recruitment to development, creating the right processes to develop your employees is crucial for your company's growth and success. One of the most effective ways to achieve this is to design a talent management strategy tailored to your organization's goals. 
Talent management involves a constant process of attracting top-notch employees, increasing their knowledge and skills through training, inspiring them to improve their performance, and overall, promoting a positive work environment. When handled strategically, these processes can make your employees feel empowered, helping the company achieve its visions and goals.
In this article, we'll explore some of the top talent management strategies that can help you recruit the best talents, retain your employees, and facilitate their continuous training and development.
What is a talent management strategy?
A talent management strategy is an adaptable system of nurturing the human assets of the company through innovative recruitment and performance management initiatives. It allows you to implement methods that improve your standard talent management process to take advantage of your human capital in driving growth and success for the company. With employee talent as your company's performance lever, having a talent management strategy helps you attract and retain employees, especially the top-performing ones. At the same time, it enables you to meet the needs and expectations of employees so they feel satisfied and have a sense of growth.
In the HR field or talent management industry, a people management strategy can start right from the talent hunt. Here, some of the most important questions to answer are what is a talent review and what are some of the talent reviews best practices. You'll also learn a bit more about the talent management system definition. Through effective recruitment talent acquisition, you'll be able to reach applicants and recognize the most qualified candidates in an efficient process. From there, you can continue to apply relevant strategies to the skills development of your employees to ensure that they are always on top of their game. This way, your employees don't feel stagnant with their careers and are constantly honing their capabilities and strengths.
Without a proper talent management strategy, your organization won't be able to make the most of the different talents of your employees. Worse, it can result in unsatisfactory work experience among employees and a high turnover rate that can disrupt business operations. 
1. Use Employee Training and Development Tools and Activities
No matter what field of work you're in, one of the first steps to consider when managing your employees is to provide them with professional development opportunities through good training programs. But instead of implementing monotonous seminars, initiatives, and activities or providing them with hard-to-read modules, you can make use of employee training tools like microlearning platforms, video training software, learning management systems (LMS), and the like to create and deploy interactive learning content.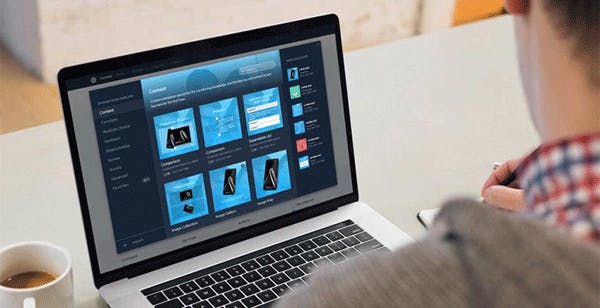 Investing in these tools can also help you identify your learners' pain points and performance gaps and provide them with immediate feedback. Also, they allow you to save money and time that would have otherwise been wasted on pricey in-person training sessions. But if you even come across a situation where you don't have enough funds, you can consider using a passive income app to generate supplementary earnings and pay for training online tools or use the services of Paydaybears.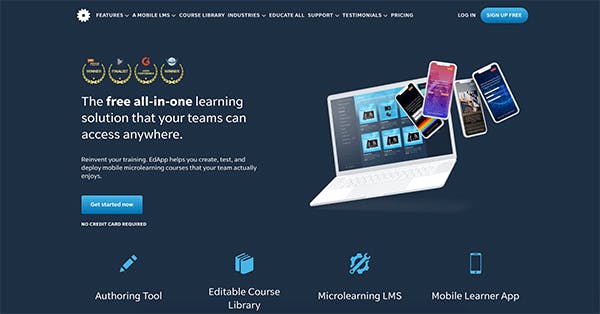 You can choose from so many available online training solutions like Coassemble, Trainual, and 360Learning. Another great platform to consider is EdApp, which is an all-in-one LMS and microlearning tool that allows you to deliver well-designed training content via computers or directly to your employees' mobile devices. Its user-friendly authoring tool also allows you to create your own training courses with the help of fully customizable content and quiz templates. Whether you need to build diversity and inclusion, crisis management, healthcare, construction safety, or CNC training courses, this tool can surely help you out. A cool perk of this tool is that it allows you to transform outdated talent management articles, resources, PowerPoint training modules into easily-digestible lessons with just a few clicks. Through powerful tools like this, you can ensure that your team has the information they need to build their skills and grow professionally, all while having an engaging learning experience.
2. Standardize Strategy for Talent Review and Onboarding Processes
Employees are the backbone of your business. This is why hiring good talent is one of the most important things you can do to help your company succeed. But without standardized talent review and onboarding processes in place, it can be extremely difficult to keep track of all your recruitment activities.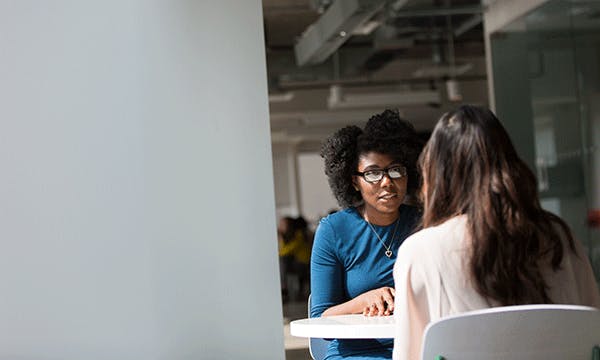 Whether you're an HR employee for a small start-up or a training facilitator for a large enterprise, one of the most important talent management strategies you can implement are standardized hiring programs. This can help you screen aspiring applicants and recruit the most talented individuals. It's also important to ask yourself, what is talent management in hr? One great way to start standardizing your talent review process is through effective job description templates. A good template is helpful as it will allow you to highlight all the advantages of each new job position and in turn, attract the top candidates.
Aside from having a thorough process of talent management, streamlining your onboarding process can also help new hires understand the business' vision and company culture. By clearly defining the company goals and listing down the responsibilities of each new position, you can provide new employees with a proper transition into their roles. 
3. Track and Measure Performance
As a manager, it's important to set goals and key performance indicators (KPIs) for your team. These metrics enable you to track past and current performances, rectify problems and adjust standards to hit goals. Tracking KPIs also helps you get insights into possible knowledge gaps, pinpoint current weaknesses, and address these challenges. As an example, implementing a time tracker can help you measure productivity among your employees.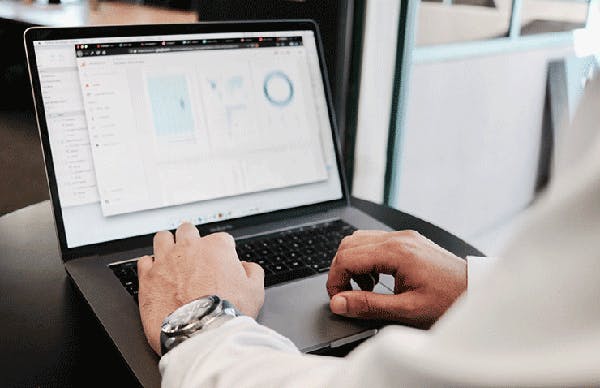 Quizzes are also a great way for you to evaluate each employee's current level of knowledge and skills. With EdApp's very own free quiz maker tool called Rapid Refresh, you can easily develop highly interactive quizzes and deploy them at scheduled intervals. To set it up, all you need to do is fill in a spreadsheet template with your questions and decide whether you'll deploy the quizzes daily, weekly, or all at once. Once you've launched your online quiz, you can track the performance of your team through EdApp's analytics dashboard.
4. Give Feedback Examples and Reviews
For a lot of organizations, performance reviews are generally utilized as a basis for employee promotions, salary compensations, and even job termination. These review processes usually happen once to four times a year, allowing you to determine KPIs for each employee, set expectations, and provide them with constructive feedback examples based on their past performance. It's also a great way for you to discuss your employees' performance challenges, keep updated with their tasks, and gauge their current level of motivation and work satisfaction. With these two-way conversations, you can also determine if they're looking for more employee training such as manager soft skills courses or additional support through mentoring.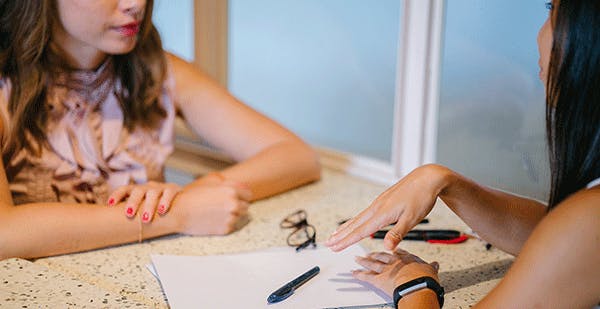 5. Recognize and Reward Top Performers with Initiatives
Although often overlooked, employee recognition can greatly impact an organization. According to a study by Gallup, lack of recognition and appreciation is one of the most common reasons why an employee leaves a company. The best way to mitigate this risk is to keep your employees happy and motivated at work. You can achieve this by recognizing their achievements, providing regular feedback, and giving them the appropriate rewards for their work.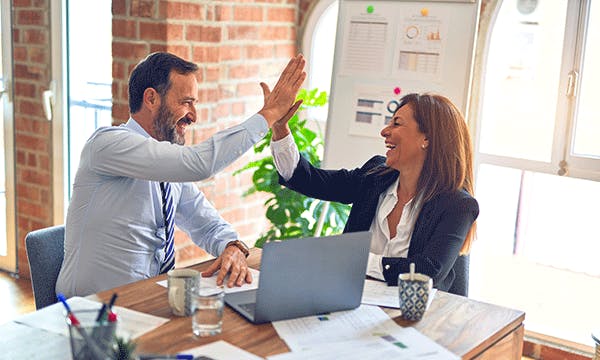 You can give rewards to your employees by giving them a bonus or raise, a promotion, or big prizes like free round-trip flight tickets or an all-expense-paid staycation. If you're working with a smaller budget, coffee vouchers or discount coupons are great options. 
6. Increase Employee Motivation
It's completely normal for employees to experience low levels of motivation from time to time, but if they start losing interest in their work, that's when it becomes a big problem. In any organization, keeping employee motivation high requires continuous effort. While there is no single approach to boost your teams' motivation levels, there are a number of tips and tricks you can apply.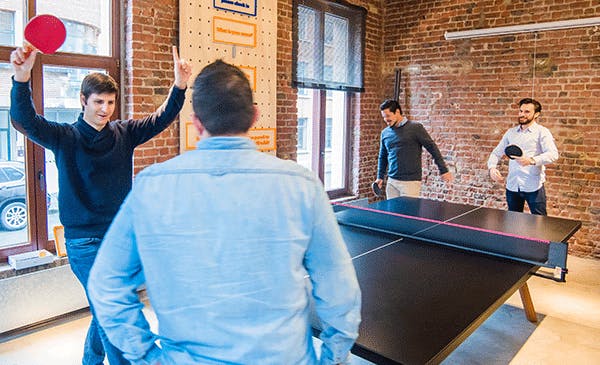 One great tip is to prioritize your team's overall health and well-being. Ensure that team members take regular breaks to unwind and destress. Make sure that there's also plenty of water and snacks available at the office to help them refuel after spending long hours at work. Setting a healthy policy towards downtime and encouraging your employees to take their vacation leaves are also other great ways to increase their motivation. You can offer help in medical emergencies or financial crises or guide them on how they can overcome them by utilizing government schemes or personal loans.
7. Provide Career Development Paths
Employees feel more engaged with their work when they believe that their employer is interested in their growth and development. Without skill development and growth opportunities, they are more likely to leave the organization. But by providing them with a clear career path, you give them a chance to enhance their skills and knowledge and eventually master their jobs. It then opens the opportunity for promotions to higher roles within your company as an example. The implementation of career growth management tactics also provides positive results for your company, resulting in improved employee satisfaction, increased productivity, higher employee retention rates, and better performance.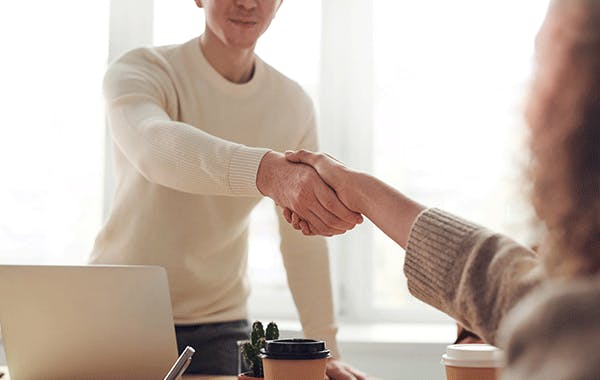 8. Establish your Organization's Goals and Objectives
HR managers must focus not only on hiring and retaining skilled workers but also on aligning their career growth with the organization's overall goals and objectives. Establishing key objectives through proper communication skills and teamwork helps your team members focus on the company's main goals. With clear objectives and overarching goals in place, you enable employees to become more engaged in their work. This in turn, allows them to hit personal career and organizational milestones. Another huge advantage is that your company can execute business strategies and produce results more efficiently and effectively with everyone working towards the same objectives.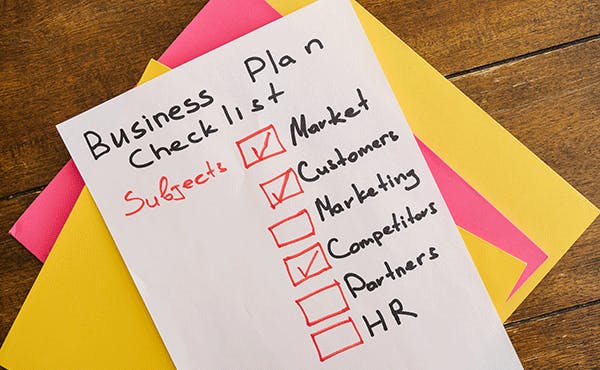 9. Promote Mentoring and Interventions
Mentoring and interventions are powerful strategies used by many organizations to improve their employees' performance. Unlike online courses or seminars, mentoring and interventions involve direct interaction between two individuals wherein the mentor helps the mentee improve their skills through communication, hands-on teaching, and collaboration. Among its many benefits include reinforcing accomplishments, improving decision-making and time-management skills, enhancing communication and people skills, and building confidence. And the best thing about mentoring and interventions is that it can be achieved even across distances, between different cultures, throughout generations, and with all skill levels. 
10. Focus on Culture Compatibility
Company culture involves the behaviors, rituals, symbols, and values of the company and its employees. It is often manifested through company decisions and employees' interactions with one another. Throughout the years, finding the right company culture has become one of the most important factors for job seekers. As an HR manager, you play a huge role in ensuring a potential employee's cultural compatibility with your company. By finding talented employees that fit the organization's culture and core values, you make it easier for team members to communicate with one another, stay engaged with their work, and fulfill their responsibilities.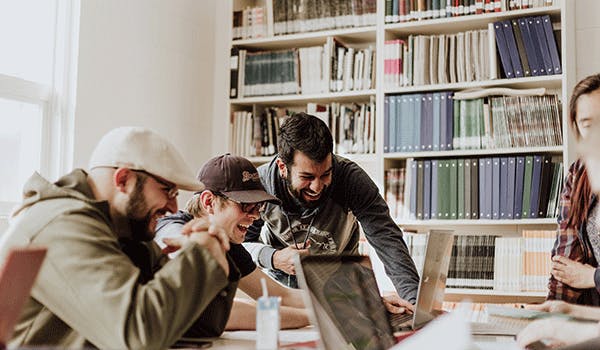 11. Encourage 1-1 sessions that go both ways
Performance reviews and feedback sessions are typical of any organization's road to development and success. But, 1-1 sessions provide a more regular and personal approach to identifying pain points, areas for improvement, and talent review best practices to encourage your team members. In regular 1-1 sessions, team leads are able to ask and discuss areas of concern instead of waiting for the next quarterly review for the team member. That way, problems are immediately addressed instead of festering into a bigger one.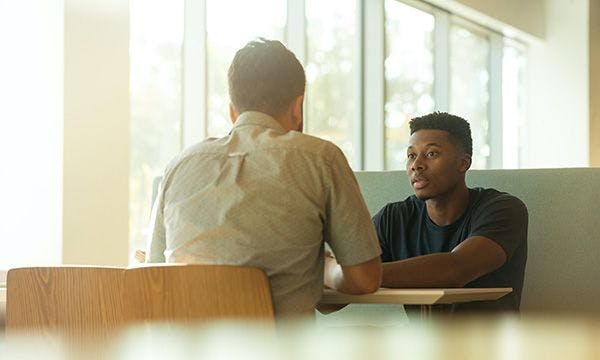 On the other hand, 1-1 sessions also provide your team members with a more consistent avenue to provide feedback to team leads. They can regularly express their insights on dynamics that aren't working, processes that need to be refined, and concerns regarding the leads themselves. By encouraging regular 1-1 sessions that go both ways, you'll have better relationships within your teams and fast-track your organization's road to success.
12. Develop organizational leaders with leadership training
Everyone talks about continuously training the rank-and-file members of the organization. But, what about your organizational leaders? Are they fully equipped for the job they're expected to do? Or, like their members, do they need to be trained? If you invest in your leaders' leadership training, they'll be able to better support their teams and stir them in the right direction. To get started, check out EdApp's leadership training courses.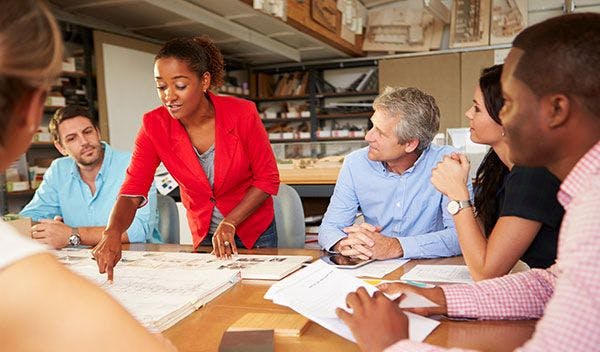 13. Create a holistic employee experience
Through this talent management strategy, companies can incorporate practices based on collaborative workplace culture. You can provide them with a conducive working environment, the right tools that will help them work more efficiently, and great human experiences with their coworkers and team leads. You can also personalize their training to improve both their strengths and weaknesses.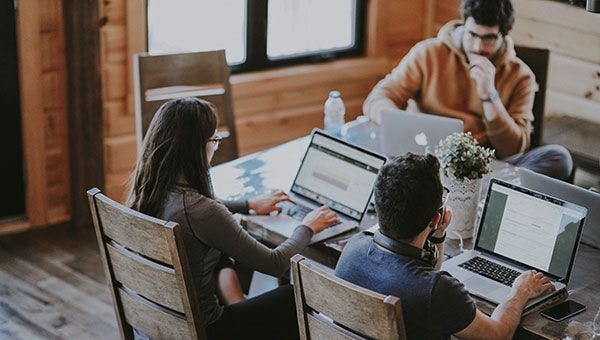 Overall, these benefits give employees a more well-rounded experience with lots of potential for growth. This, in turn, will help you determine the best ways for your staff to support, achieve the long-term goals of the business, and overcome hurdles at work.
14. Adopt a flexible attitude at work
As most companies have learned during the onset of the pandemic, it's important to be flexible and adaptable. And with so many rapid technological advancements, market shifts, and changes in the political climate, it's now even more crucial than ever to be able to respond to changes with a positive mindset.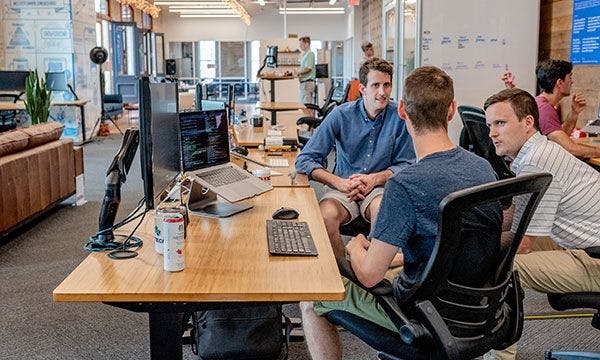 Other ways that you can implement a more flexible approach at work are by learning how to see the bigger picture, adjusting your management style, revising workflows as necessary, and taking into account your team's concerns.
You may also be interested in: