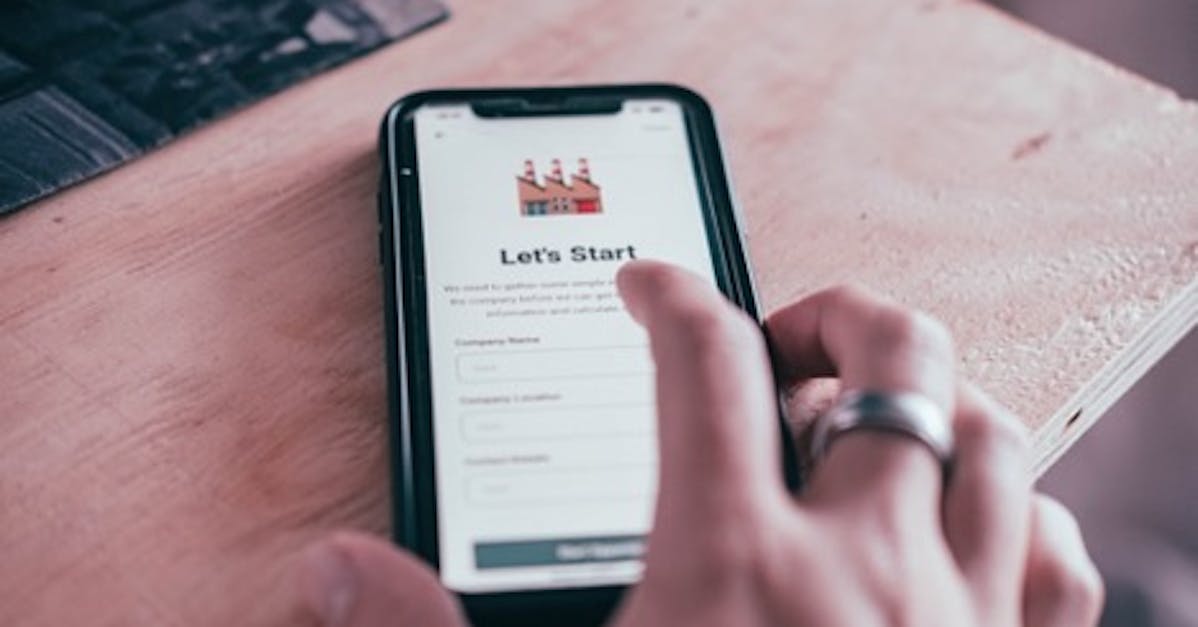 Why onboarding strategies?
Finding the right employees for your company is a time-intensive endeavor. Once you have reeled in the right candidates, you are going to want an effective onboarding strategy as the next step. This onboarding needs to help secure your investment in the human capital you have brought on board.
Employees who have been successfully onboarded will allow the company to reap benefits sooner as they will learn the company's policies, procedures, and expectations ahead of time. In fact, not onboarding employees can lead to many more mistakes or non-compliance that could become a huge liability for the company.
So, in this article, we will take a look at 5 of the most effective onboarding strategies. We will see why they are so important and also look at how we can use learning management systems (LMSs) to help us in the process of onboarding. So, let's set sail!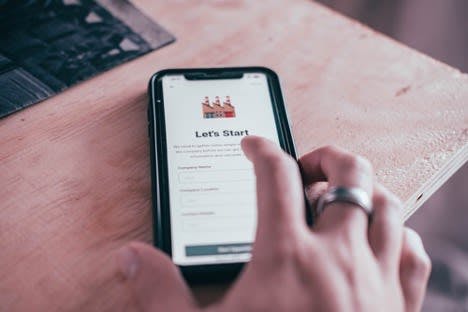 Onboarding Strategy #1 – Strong First Impressions
The way that your company presents itself to its workers in the first few weeks makes a big impact on how they will perceive the company and their role in it. Therefore, you need to establish expectations from the very beginning by showing professionalism and well-preparedness in your onboarding.
The best way to make a good impression is by incorporating a well-designed onboarding experience that utilizes a savvy and mobile-ready LMS that speaks to your new employees on their own level. The perfect tool for this is EdApp, a free LMS. EdApp is the perfect tool to use for onboarding, especially remotely given the current climate of work (COVID-19).
Having your new employees connect to a tool like EdApp will show that you are a professional outfit and that a lot of care has been put into making sure that employees have all the information they need to succeed. EdApp is a scalable solution that works as well with small companies as it does with large corporations. New workers will also appreciate the gamified learning environment that lets them compete for real-world rewards like gift certificates.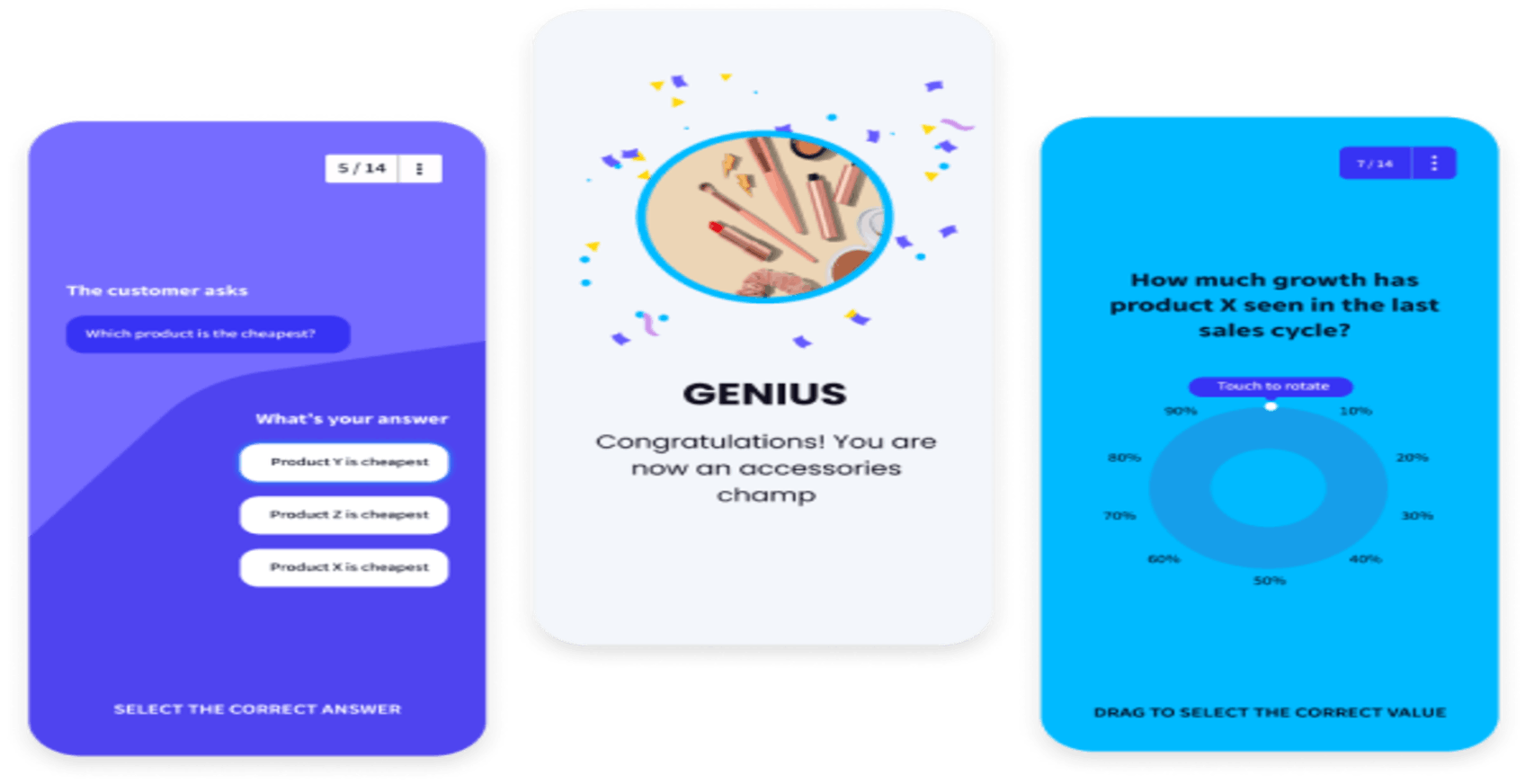 Onboarding Strategy #2 – Utilize Technology
The next onboarding strategy is related to the first strategy of having a good impression. You need to show your new recruits that your company is competent with all the latest technologies.
Imagine starting work at a new company and they roll out a VHS player with instructional videos they expect you to sit and watch for a few hours. That is how it can seem to new employees if they are forced to use training materials that are only a few years old, as the pandemic has greatly changed expectations for how companies utilize technology.
An LMS like EdApp allows you to leverage modern technology to your advantage. Unlike other LMSs out there, EdApp is mobile-first, so its interface is not clunky or difficult to navigate while in your hand. Your learners will appreciate this convenience as they can easily navigate lessons in a format that they are used to.
Onboarding Strategy #3 – Organize a Curriculum
The tasks your new hires have to perform will vary in complexity and the approach taken to onboarding needs to present content in a structured manner. Many subject matter experts do not consider the path that they took to become competent in their field, so they do not present the material to new learners in a sequence that builds upon itself.
A well-designed curriculum will present new material that builds upon what was learned in the previous lessons. It will offer a similar amount of new information in each lesson so that the learner is not overwhelmed at certain points. Also, concepts that require prerequisite knowledge will not be introduced until the prerequisites have been covered.
With EdApp's LMS, you can easily break up your curriculum into bite-sized chunks called microlearning. These elearning courses contain lessons that present just enough information to be easily retained by students and are simple for course trainers to implement. They also allow for just-in-time training later down the road when you need to train existing employees on new products or services. A dashboard is also available for learners to see the courses they have to complete. It also doubles as a management software where you can also track learner progress. Courses are perfect for mobile learning as they can be taken on the go on smartphones and tablets.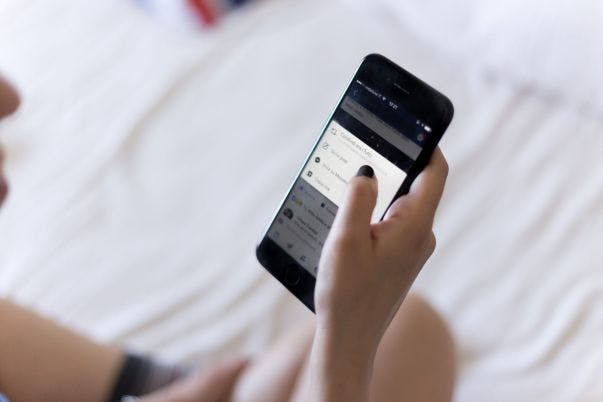 Onboarding Strategy #4 – Mentor for Success
New employees may feel intimidated by everything they have to learn in addition to being in a new environment. A good way to help in this is by assigning mentors with the right knowledge and skills. Mentors can help in various aspects including training and social integration.
Having a mentor can give a hire someone to turn to without having to directly bother their supervisor or other workers in their immediate vicinity. It also helps them socially. This can even be a mentor located remotely.
A remote mentor can also be realized with an LMS as a form of instructor-led training. EdApp allows for all sorts of peer learning opportunities, including support for videoconferencing and discussion forums. You can even help train employees to be mentors by having them complete pre-made EdApp courses like Mentoring. That is just one of many free courses in the editable course library.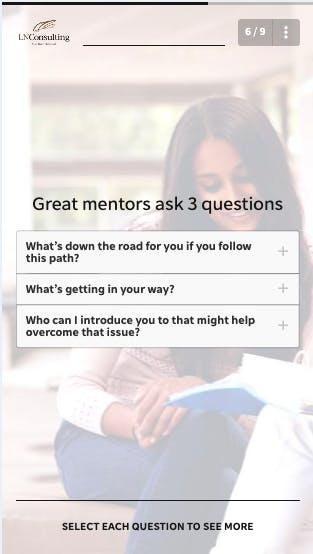 Onboarding Strategy #5 – Aim for a Career
Employees are not just interested in performing day-to-day tasks. They want everything they do to be tied to the greater goal of having a career. Helping new hires during onboarding to realize that what they are learning will help in their employee development and long-term careers will increase their motivation during onboarding.
This can include support for continuing-education. Within your own company, you can seek out experts who can hold workshops to help out other employees.
EdApp's authoring environment has so many built-in features that it is easy for a subject matter expert to create their own lessons. They can simply drag-and-drop the interactive components that they need, like quizzes and videos.
Conclusion
In this article, we have reviewed some of the best onboarding strategies for 2021 that you can use for your employee training and corporate training. You have seen that it is important to make a good impression, utilize current technology, develop an optimized curriculum, assign mentors, and present clear career paths. You have also seen how these onboarding strategies can be achieved through the use of an advanced LMS like EdApp. Which onboarding strategies do you think are the most important?