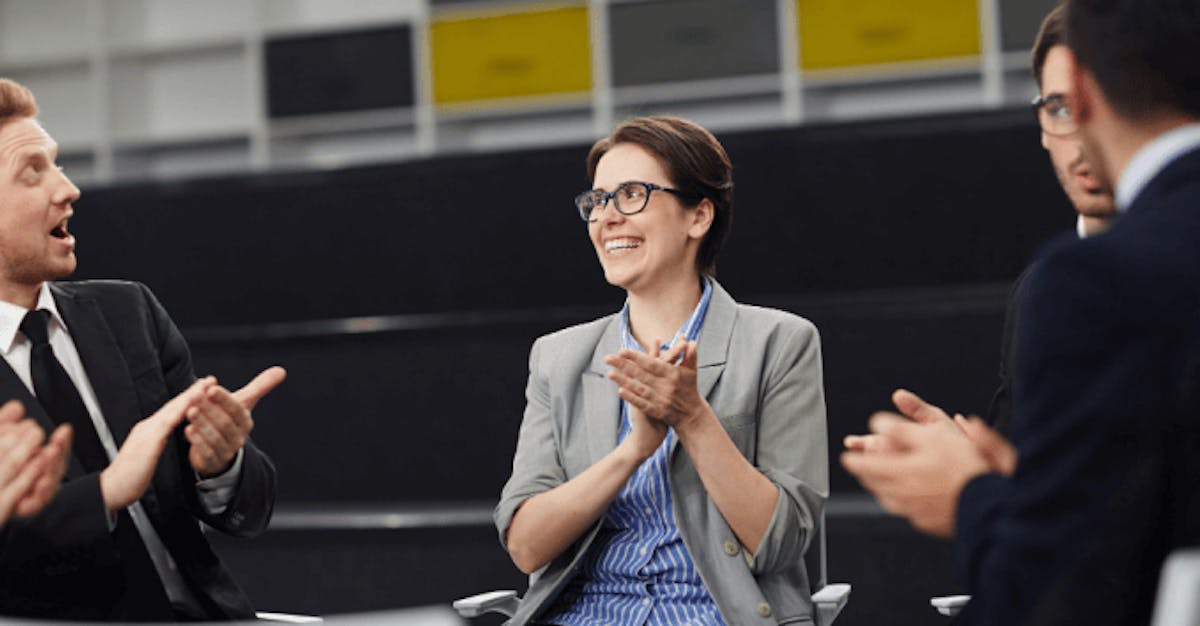 There is no shortage of ways to show appreciation in the workplace through employee recognition examples. To help boost your employees' morale and motivation, we'll uncover ten employee recognition examples to applaud their achievements and give them a sense of accomplishment in their work.
1. Use a points-based reward system
Rewards and recognition are recognition examples that can help employees narrow their focus as they have their eyes on a certain prize. This is a strong motivator that drives learners to complete lessons and earn more points. By rewarding them for their hard work with tangible prizes, they'll surely feel appreciated especially when the prizes you choose are well thought out and useful to them.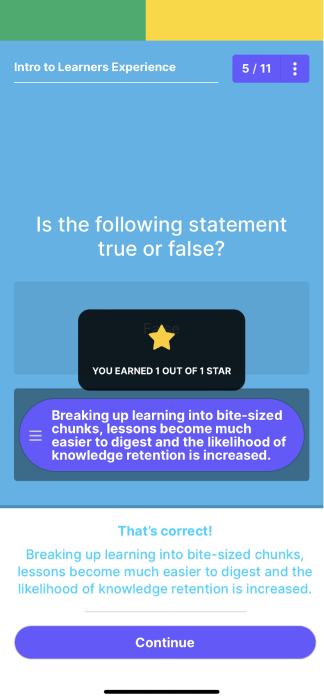 EdApp's Stars and Prizing Draws allows employees to earn stars for getting correct answers within lessons. They can then use these stars on games like Gift Grab, Spin to Win, Star Bids, and Lucky Dip to win a prize or gift card that's set by your company. These can come in the form of voucher codes for movie tickets, food, and many more. You can also go extra mile by rewarding your employee of the month with a promotion, out of town trip, or a week-long vacation, all up to you. 
Sign up for Free and The Best LMS for Employee Recognition
2. Offer career development opportunities
Providing employees with opportunities to grow further in their current career path or take up a new area of interest is a great employee engagement strategy. By adding it as part of your company values, it will them a sense of accomplishment and ensure that they stay motivated and inspired. This can come in the form of continued education, skill-based training, or participation in a conference/workshop.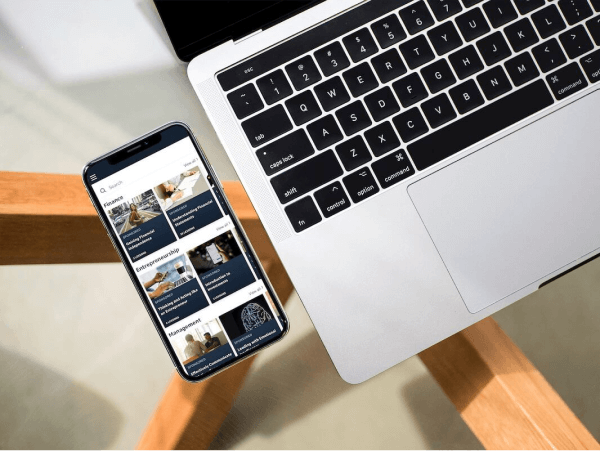 EdApp LMS is a wonderful platform to use for continuous learning. With its vast library of microlearning courses, you can choose any of them to deploy to your employees with just a few clicks. EdApp's library has many categories and learning module examples that you can choose from, such as sales, leadership, lead generation training courses, communication, and more. EdApp has even partnered with the best from the business, with organizations such as UNITAR and Axa, to ensure that you get the best and most credible training material. Whatever area of interest you need, EdApp has got you covered.
3. Show off your topnotchers with a leaderboard
Leaderboards foster friendly competition among employees while recognizing the best among the bunch. They showcase outstanding employees and inspire them to continually do better in their training. Leaderboards and other gamification elements bring energy to the workplace and make employee recognition exciting as everyone anticipates the results after taking their training courses or assessments. This employee recognition example gives them a winning mentality and ensures employee satisfaction. Motivate and reward employees and give them a reason to excel through leaderboards and employee awards and acknowledge them for making it to the top. You can select a crystal award to recognize your employee's hard work and dedication and boost their motivation.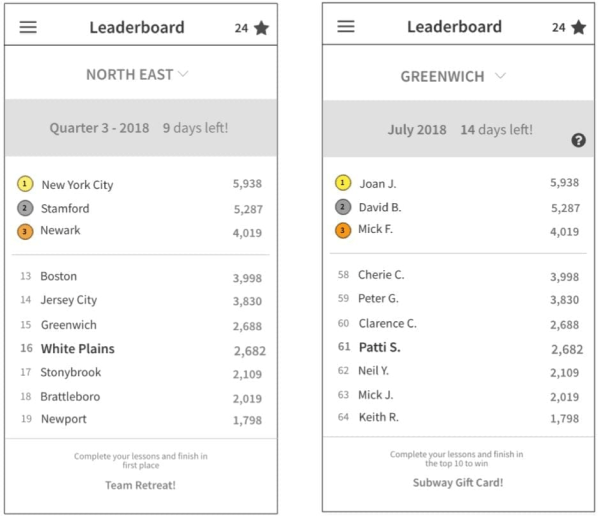 Using EdApp's Leaderboard is not just a way to track learner achievements but is also a great tool for recognizing your top employees. It can even work alongside prize draws so you can praise employees with real-world rewards.
4. Send a company-wide shoutout
A shoutout to your employees in stand-up meetings, employee recognition program, employee association day, emails, or through your messaging app at work is a simple but effective way to let employees know that they are recognized for their efforts. Publicly acknowledging them, aside from privately showing employee appreciation, boosts their core values and makes them more likely to be more productive and happy at work. As every employee, whether it's a higher-up or one of their colleagues, will be kept in the loop with each employee's efforts, it also sets a good example for everyone to aspire and follow. Regardless if it's a short message or a full-blown employee recognition speech example, it will surely go a long way in encouraging employees in your organization to do better in their work, knowing that you're proud of their accomplishments and are inclined to let everyone know about it.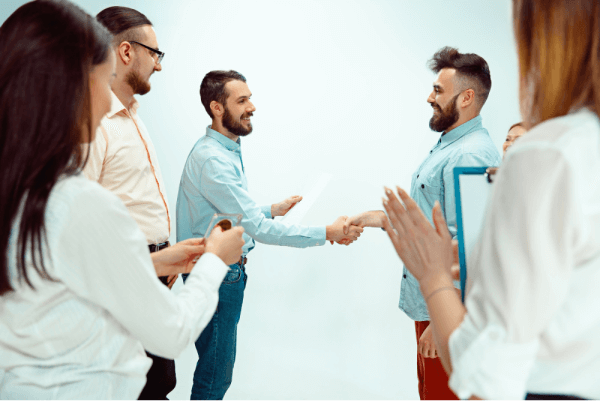 5. Promote peer-to-peer recognition
It's often thought that recognition only comes from our direct reports, but everyone should have the chance to give recognition and also receive one. Encouraging peer-to-peer recognition plays a big part in making employees feel appreciated and can even be more meaningful at times. It's because management doesn't have the round-the-clock visibility that peers have of the amazing things happening around them, especially for large organizations. This is where peer-to-peer recognition shines as it's a way for co workers to commend each other. It's due to the fact that they see and know firsthand the challenges and obstacles a team member faced to get where they are. By cultivating this culture of recognition and positive-feedback, you'll have a high-performing team as a bonus that feels a strong connection, teamwork, and sense of belongingness with one another.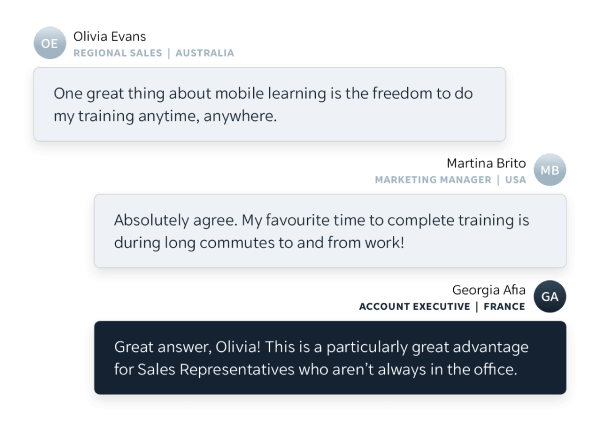 With EdApp's Discussions feature, employees are encouraged to participate in a forum-style discussion that reinforces social learning and reflection. It's also a great way to commend peers' insights and ideas to foster a company culture of recognition among employees.
6. Commemorate work anniversaries
An employee's journey in an organization isn't always smooth sailing, which is why it's important to celebrate work anniversaries. Their years of tenure in your company are more than just numbers and are a reflection of their satisfaction and happiness at work. As employees constantly evaluate their stay in an organization, work anniversaries also serve as a reminder of why they've been with you all this time and why they would like to continue to do so. This employee recognition example also builds employee loyalty while showing them gratitude for their time and contributions to the company. It's a powerful memory that they'll surely remember which will motivate them to do better and reach greater heights at work while looking forward to that next big milestone to reach.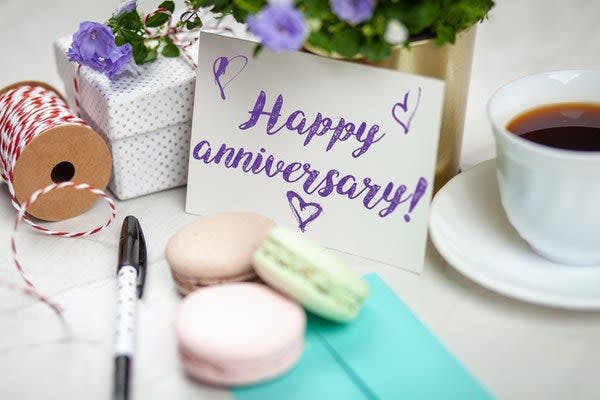 7. Give a surprise paid time off
The gift of time through a surprise paid time off or extended holiday is one that employees will surely remember. Recognize their hard work and dedication by giving them a break from their work responsibilities that they've done a great job with. This also lets employees know that you care about their personal lives and are happy for them to pursue other interests outside of work or can be a way to simply encourage them to take a well-deserved break at home. Additionally, when employees are happy outside of work, they'll most likely bring that same energy to the workplace resulting in increased productivity and good work results. Offering this employee reward to your hardworking workers is also a great motivator for retention, helps reduce employee turnover, and instead attracts top talent to your organization.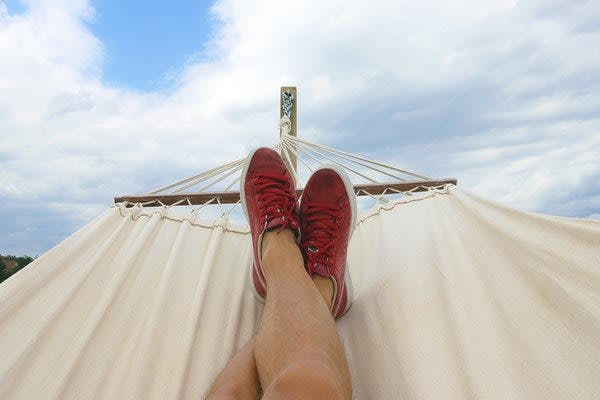 8. Send a care package
Brighten your employees' day by motivating them with a care package filled with an assortment of snacks and/or gift items. Making an effort to assemble a personalized care package for employees that includes items they like or are useful to them lets them know that you are genuinely interested in making them feel appreciated. As more people are now working remotely due to the pandemic, this is a great gesture that will surely bring a smile to their faces and will show them that you care even from a distance. A short note together with your care package will also show a sense of connection amidst the isolation.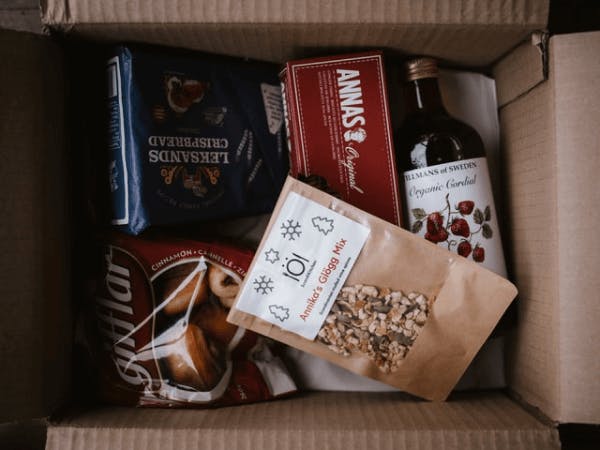 9. Give free rein on projects and tasks
Giving your employees the privilege to take the lead at work shows that you trust them and recognize and reward their expertise. It's a small token of appreciation that won't break the bank but goes a long way and can produce better business outcomes. You can empower them to make important decisions that matter and set out the ideas they have into action. This is not just a great employee recognition example but it also encourages them to push their limits and grow further in your organization.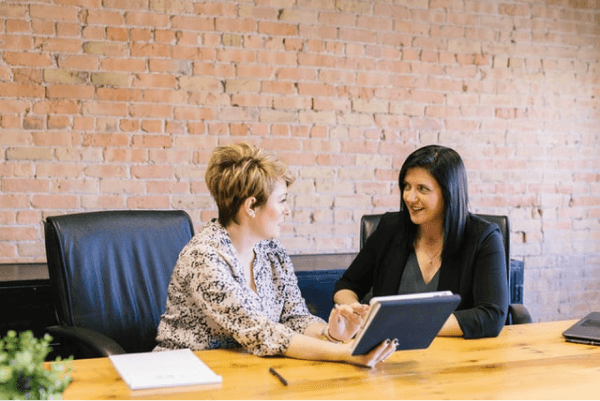 10. Provide a certificate of recognition
Handing out certificates is tangible proof that acknowledges one's hard work and an easy way to show recognition to your engaged employees. A nicely worded and professionally designed certificate of reward and recognition can make all the difference and will make your employees feel valued. According to research, one can reinforce desired performance behaviors, enhance employees' self-esteem, and make them feel like winners by giving recognition certificates.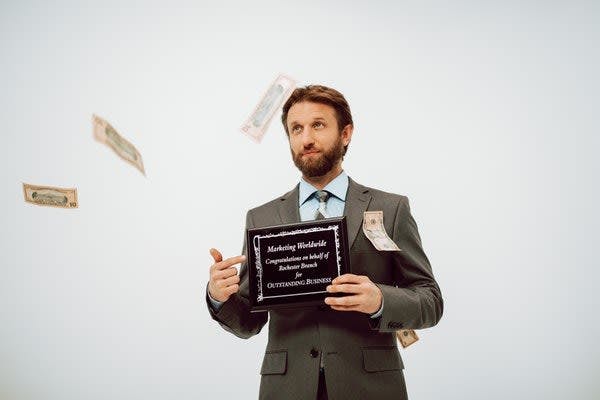 EdApp allows you to create and award a digital certificate within the platform after learners have completed a course. They can be customized with your company's branding and logo, and can even be translated depending on your learner's language. Certificates can be downloaded in a PDF format and then be shared through actions available on their device.