Virtual presentations come with the ease of being able to learn and collaborate remotely, as opposed to traditional methods. However, you'll need more than just a reliable internet connection to meet your learning outcomes successfully. This is where virtual presentation ideas come into play, as they can help capture your learners' attention and get your message across, even in an online setting. In this article, we'll look into 10 virtual presentation ideas that you can apply to ace your next virtual presentation.
1. Outline your objectives
Start your virtual presentation strong by laying down the objectives so your audience will already know what the session is all about. This is where you set their expectations, so the training will be fruitful for you and the employees since both sides are on the same page. Oftentimes, if the objective of the presentation is not outlined from the very start, the audience may get lost and get off track, which is something you should avoid. This virtual presentation idea is often overlooked, but it makes a lot of a difference in the learning experience of your employees.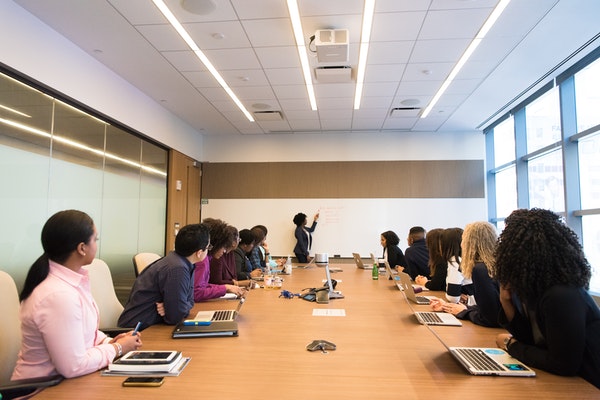 2. Make learning fun with gamification templates
Another virtual presentation idea to spice up your content is to use gamification templates. Using game-like elements in your virtual presentation makes it more engaging for your audience, and it will retain their attention the entire time. This will give the learners the same enjoyment they'll get in a normal game, but this time, there are lessons included. You don't need to worry if the learners will get bored as long as you gamify the presentation.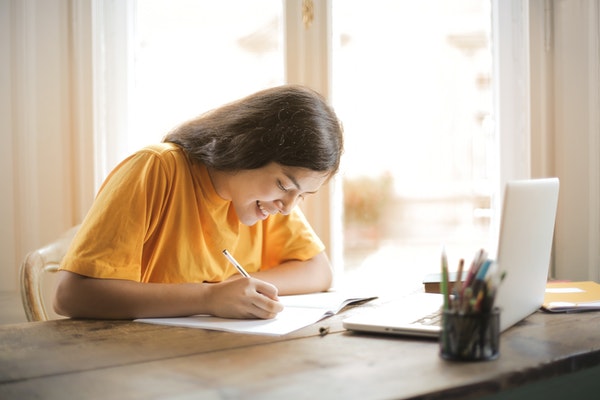 EdApp contains gamification templates that you can use in your next presentation. Check it out here.
3. Simplify complex concepts with microlearning content
To make your visual presentation easy to read and understand, try using a microlearning approach. You break down long texts into bite-sized modules so only key takeaways are left for your employees to consume. This virtual presentation idea is most effective for those with short attention spans as they can easily see the main idea quickly, without having to read filler sentences. By doing so, it allows the learners to retain the information in their long-term memory.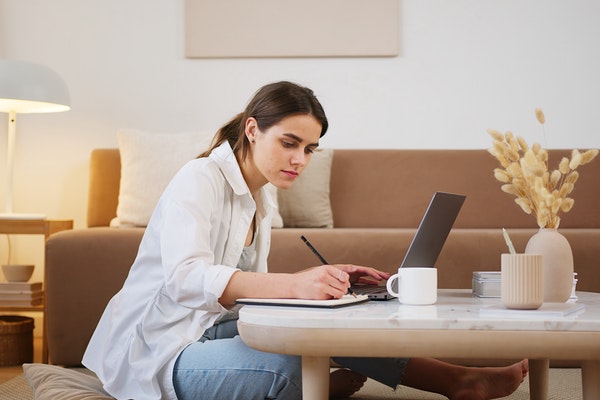 EdApp is known for its microlearning approach. They have several microlearning templates that are carefully designed to keep the learners engaged. You'll also find microlearning courses like hazard communication training courses, workplace health and safety, and more. Try it out for free.
4. Capture learner attention with a pleasing color palette
Have you ever seen a presentation with a bright color background or color combinations that are not pleasing to the eye? While some will say that color schemes are not a big deal, they do have an effect when catching learners' attention. Humans tend to look at things that are pleasing to the eyes as compared to those that are not. This is to say that using an aesthetically pleasing color palette in your presentation is something you must consider.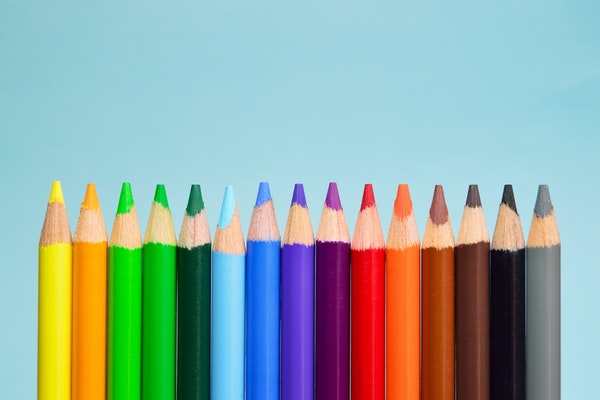 EdApp's intuitive authoring tool makes it easy for trainers to build their courses as it's highly customizable. There's no need for a coding background for you to create your course.
5. Use the appropriate presentation format
One of the most important virtual presentation ideas is the use of the proper format when building your material. It doesn't matter if you have very good content if the audience can't read it. The readability of the content is as important as the information itself. Make sure that the font size is big enough and that the contrast in colors is easy on the eyes. The placement of the text and other media should also be taken into consideration so as not to distract the learners.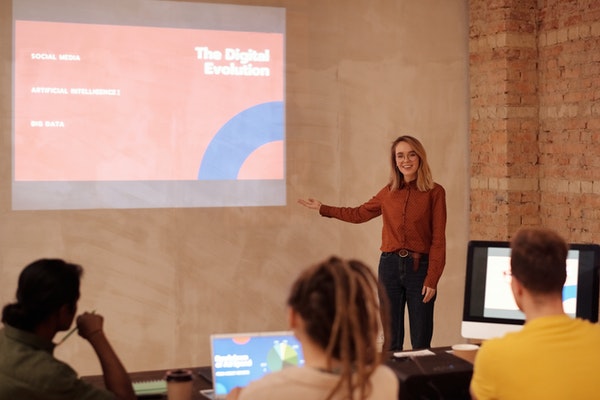 If you're looking to expand your options, Envato Elements offers professional PowerPoint, Google Slides, and Keynote presentation designs with flexible formats and styles.
6. Engage learners through different forms of media
Any forms of media such as images, video, and audio are very powerful and it is important to consider this virtual presentation idea. Everyone has a different learning style, and accommodating those who are visual and auditory learners increases the chances of them remembering the knowledge that is instilled in them. This approach makes them understand the lesson much better as compared to just giving them a text to read.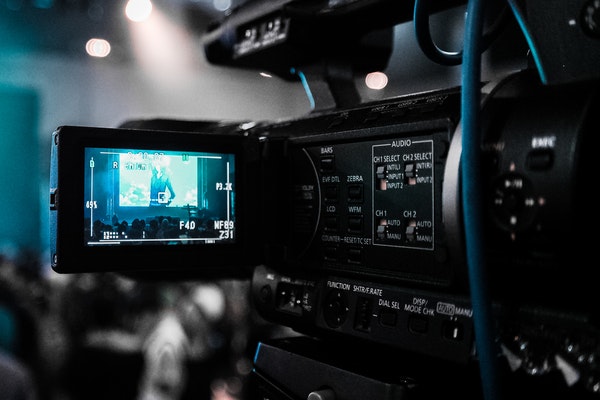 EdApp supports different media formats in their instructional materials. It's as easy as uploading your images and videos. Try it out for free.
7. Support your learning content with relevant data
Backing up your presentation with data is always a good idea, as it increases the validity of your training. If you provide charts and sources in your content, the learners will see that the trainer is reliable, and it will give them confidence in listening to the whole virtual presentation. This is especially effective if there are people in the audience that are critical of the information being shown to them. After all, it is better to be prepared than to look less credible in front of the employees.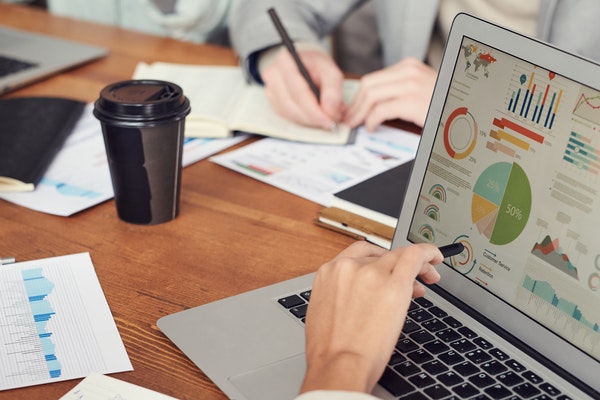 8. Encourage participation with Q&A portions
To complete the learning experience of the employees, it would be beneficial if you included a question and answer portion in your session. Creating this opportunity for participation makes for a good discussion among the learners. It's a chance for everyone to voice out what confuses them, and others may be able to impart valuable insights from the presentation. This virtual presentation idea is a good way for the learners to digest their learning for the day.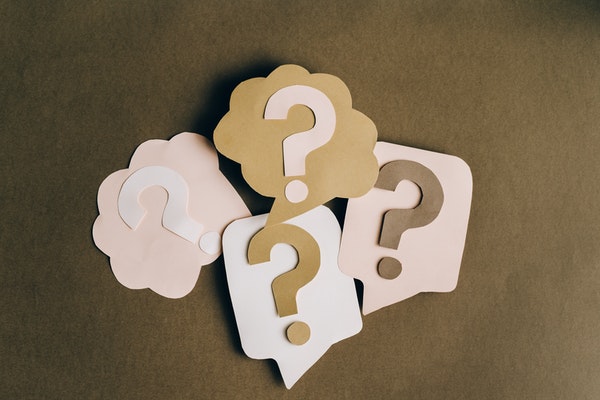 9. Check for understanding through quizzes
One way to see what the employees learned in your training is to make them answer an assessment. This is where you identify the learning gaps, and you can further enhance your materials based on the areas that you see they have difficulty in. This gives you a chance to go over what needs to be addressed so that the learners will be able to understand the lessons more effectively.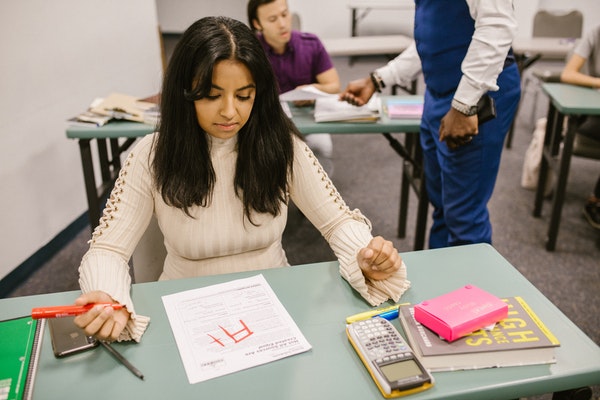 EdApp has a quiz maker called Rapid Refresh. It makes quiz creation a breeze as it already has a quiz template and all you have to do is upload your questions and watch it transform into a quiz format. 
10. Reinforce important points with a summary
To wrap up your virtual presentation, providing a summary will be helpful for your learners. Just as you include objectives at the start of your presentation, providing a short recap glues all of the learning together. This makes the learners remember the main points of the presentation and it refreshes their minds about what they have learned from the whole training. Giving a summary is the best way to end your virtual presentation.