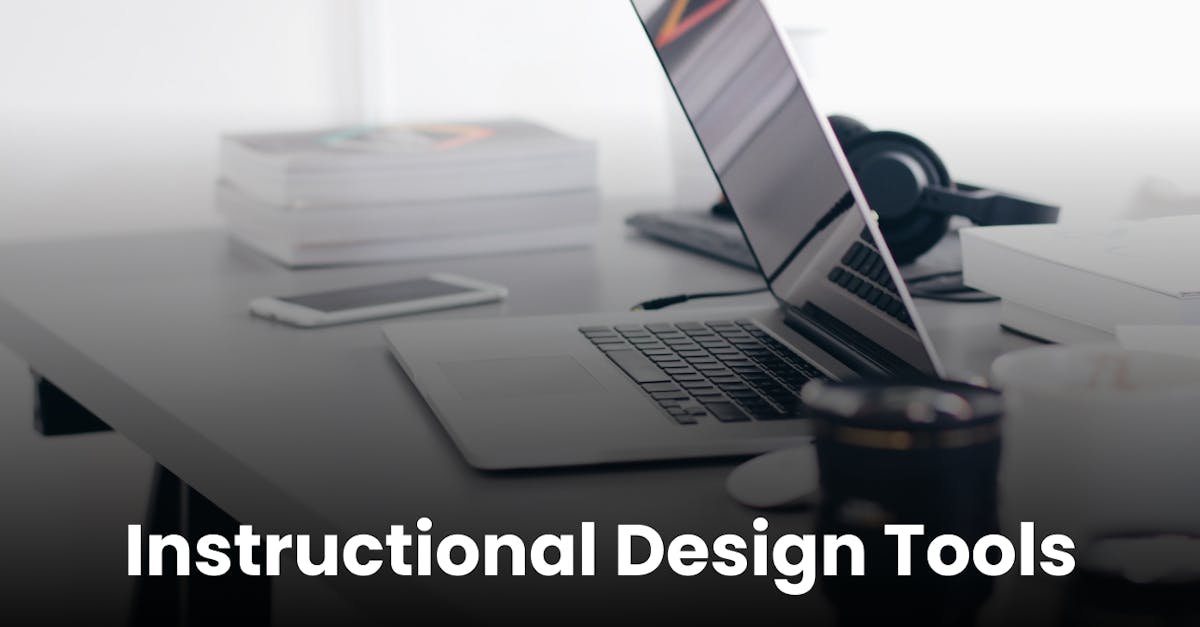 Have you been wanting to build your own courses for your corporate training? Instructional design tools can help you create, edit, and deploy your training materials in no time without breaking the bank. To help you with your search, we've listed the top 10 instructional design tools to help you with your training.
Top Instructional Design Tool #1 – EdApp
EdApp is a mobile-first award-winning instructional design tool that prides itself on its intuitive authoring tool, among its many outstanding features. It allows trainers and managers to create and deploy their training in just a matter of minutes. This instructional design tool also works with Canva, a creative platform that allows users to generate any type of visual output with a simple drag-and-drop interface. It combines free and paid stock imagery, fonts, graphics, and templates into a single platform, allowing users to create aesthetically compelling content with little to no graphic design expertise. Your learners will have a better grasp and recall of your learning content if the lessons are visually appealing.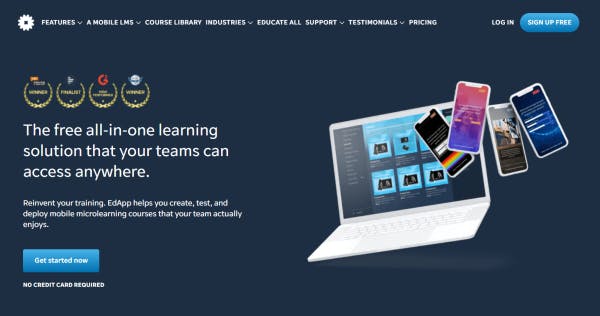 To make the employees' training experience more memorable, there are several gamification templates that you can use to insert game-like elements. Some of these are drag-and-drop, matching, jeopardy, and memory templates that will surely engage the learners with their interactive design. This way, learners are more likely to complete their assigned courses.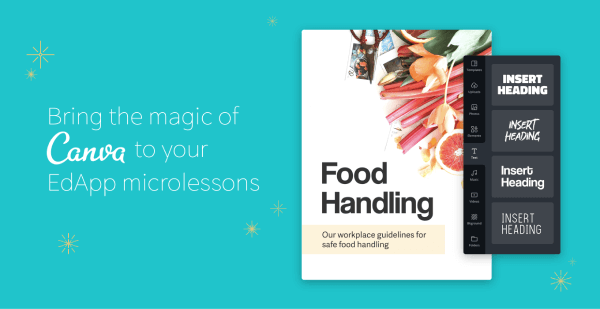 If you don't have enough time to create your course from scratch, fret not as EdApp has its very own editable course library that houses over 800 courses. You need not worry about the selection and quality as in-house learning expert instructional designers constantly produce high-quality courses weekly. The best part? It's fully customizable so you can easily tailor the courses according to your needs. 
Features:
Cost: Free
Sign up for Free and Start Using The Best Instructional Design Tool!
Top Instructional Design Tool #2 – Chameleon Creator
Chameleon Creator is another instructional design tool that you can use to create fully-responsive learning content quickly, easily, and beautifully. It includes a simple and clear user interface (UI) that lets you choose from a variety of dynamic interactions, including text, images, clips, animations, and more. You can even customize each interaction to match your branding by choosing different color themes. If you want to recycle or edit any assets you've previously used, Chameleon Creator features a built-in library to store your content safely in the cloud. Lessons that you create can be used in a different LMS since they're SCORM-compliant but you can also rely on their native platform to deliver your training.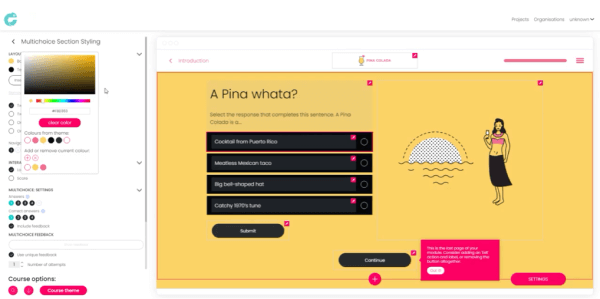 Features:
Authoring tool

Simple and intuitive UI

Interaction library

SCORM compatibility

Built-in asset library
Cost: Starts at USD 5/month
Top Instructional Design Tool #3 – Proprofs
With Proprofs' instructional design tool, you can craft well-designed online courses in minutes. To build a course, simply choose from over a hundred ready-made templates, add your videos, images, or text, and customize learning materials according to your company's brand guidelines. This powerful LMS also provides you with a vast library of ready-made courses on important topics like compliance, sales, leadership, and customer service training, all of which you can easily distribute to your teams.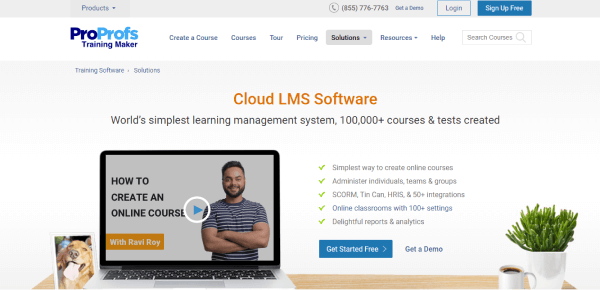 Features:
Cost: Paid plans
Top Instructional Design Tool #4 – Learner Mobile
Learner Mobile is a mobile instructional design tool built for modern learners, which perfectly fits a hybrid training model. You can effortlessly create courses and edit content with its built-in writing tool should you need it. With its goal to provide a great user experience for instructional designers, it comes with a sleek, simple, and intuitive interface. Lessons in Learner Mobile are also fully customizable and configurable so you can design them in such a way that takes on the look and feel of your organization to make learners feel at home.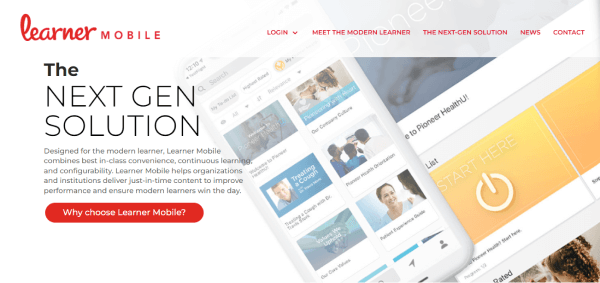 Features:
Authoring tool

Predictive algorithms

Performance insights
Cost: Paid plans
Top Instructional Design Tool #5 – Trainual
Trainual is an instructional design tool that includes more than 150 pre-built templates for a wide range of industries. It also comes with 30+ free Standard Operating Procedure (SOP) templates to help you document your company's policies and processes. All that's needed is a little editing to ensure that the information is relevant to your company's internal roles and operations. You also have the option to keep and arrange your relevant materials in Trainual's library section. Users can then access, search, and track all courses in this manner at any time.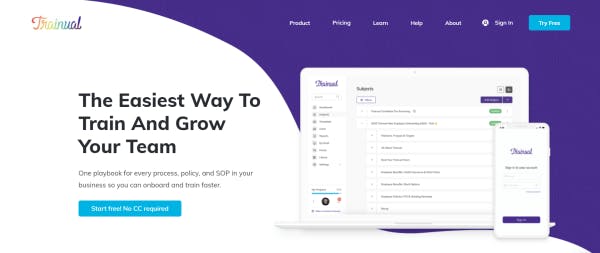 Features:
150+ universal templates

30+ SOP templates

Library section
Cost: USD 9/month
Top Instructional Design Tool #6 – isEazy
isEazy also made it to our selection of instructional design tools because of its simple, intuitive course creation and delivery tools that you can use for free. You'll appreciate their user-friendly slide templates and course layouts, which make it simple to create well-designed instructional courses from the ground up. You can also include interactive components like quizzes, movies, and even voiceovers to encourage participation and improve your employees' learning experience. Also, can be assured that your work will be safe and protected on this platform, thanks to its cloud services.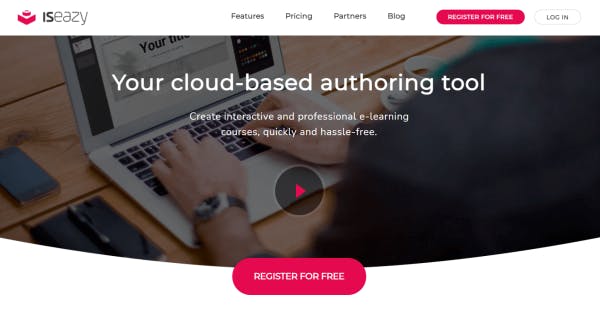 Features:
Authoring tool

Slide templates

Course layouts

Cloud technology
Cost: Free, paid plans
Top Instructional Design Tool #7 – Brightspace LMS
Brightspace LMS is another instructional design tool designed to create inspired learning experiences. This LMS has an HTML editor that uses content templates, files maintained in their learning repository, and content from other compatible platforms to create content. You can also use technologies like web conferencing, whiteboards, and slide sharing to help your students collaborate. Not only that, other features offered such as designing medals, certificates, and leaderboards can help motivate learners with their training.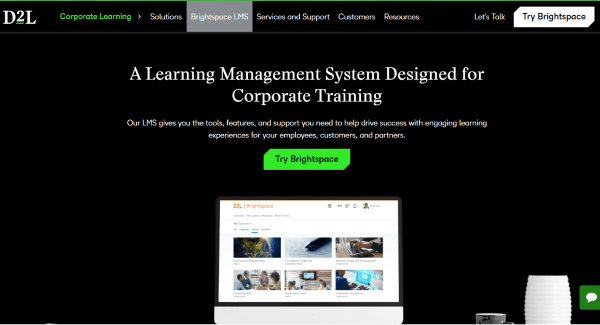 Features:
HTML editor

Learning repository

Web conferencing

Whiteboards

Awards & certificates
Cost: Paid plans
Top Instructional Design Tool #8 – 360Learning
360Learning is an instructional design toolkit that promises a course creation time of as little as 17 minutes. You can save time and effort when creating and revising courses with their course templates and cheat sheets. Their user-friendly course authoring suite demands no technical expertise and is ideal for people who are just getting started to create their own courses. You can combine learning resources such as videos, photographs, blog posts, and research into your course to keep the content fresh and enjoyable. For a more engaging course, 360Learning also features a collaborative authoring tool and gamification. While there is no free plan, they do provide a 30-day free trial, which is longer than most other products.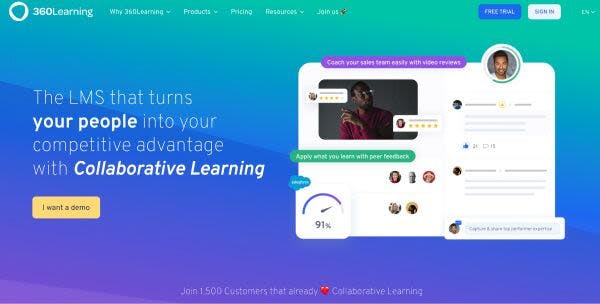 Features:
Authoring tool

Collaborative authoring

Course templates
Cost: Starts at USD /month
Top Instructional Design Tool #9 – Itacit
If you're looking for an all-in-one course instructional design tool that you can use for your skill and compliance training, then you don't have to look further than Itacit. This course software removes the significant cost of in-person training by allowing you to create SCORM-compliant online training in just a few simple steps. Simply drag and drop your SCORM content into the design, add text, links, or video content, and publish.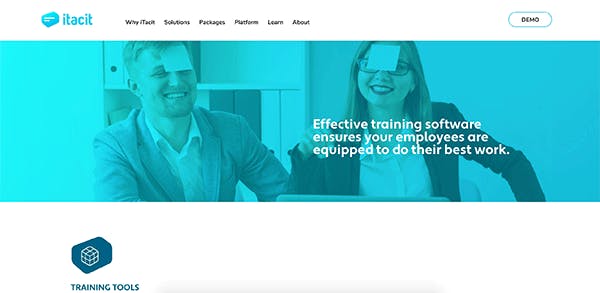 Features:
Course builder

SCORM-compliance
Cost: Paid plans
Top Instructional Design Tool #10 – Auzmor Learn
As an instructional design tool, Auzmor Learn includes a course creator that allows you to build and deliver training courses while also tracking student completion rates. You can easily customize training courses without coding or technical design expertise by using templates from their extensive course library. This software has the added benefit of automatically adapting lessons to any screen size, allowing your staff to complete their training courses on any device.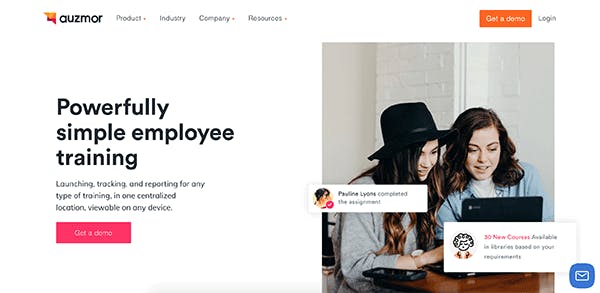 Features:
Course builder

Lesson library
Cost: Paid plans