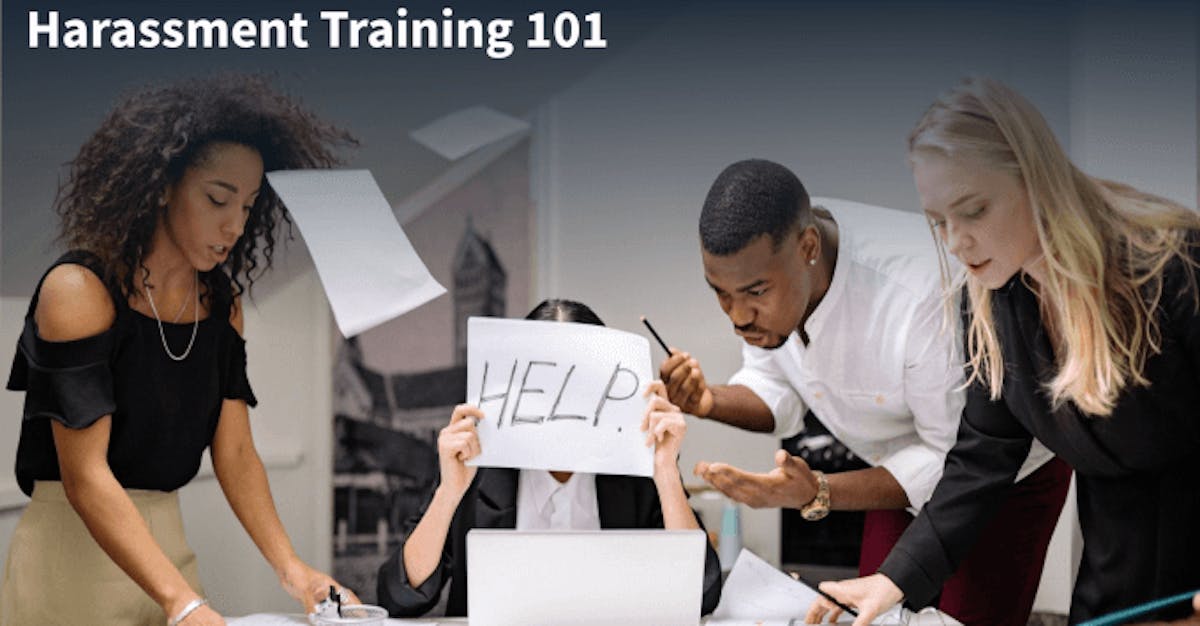 We all want to feel safe and comfortable in our working environment which is why having harassment training is essential. After all, our workplace is where we spend the larger portion of our day, where we're involved in countless interactions, and where many of us seek fulfillment of our ambitions. We all want to feel seen and heard regardless of our social background. That's why diversity and inclusion policies, including a general code of conduct, are crucial for creating a secure and trustworthy working space. In this article, we would like to raise the issue of harassment training and some best practices involved in making your company safe and inclusive.
What is harassment?
According to the U.S. Equal Employment Opportunity Commission (EEOC), harassment is a form of employment discrimination; it is "unwelcome conduct that is based on race, color, religion, sex (including sexual orientation, gender identity, or pregnancy), national origin, older age (beginning at age 40), disability, or genetic information (including family medical history).[1] The UK government proposes a similar list of so-called "protected characteristics", which includes but is not limited to age, sex, gender reassignment, marriage status, being pregnant, disability, race including color, nationality, ethnic or national origin as well as sexual orientation[2]. In short, harassment is any type of discriminative behavior against people from protected groups. Anti-discrimination laws apply in workplaces, schools, public transport, public services, and others, and aim at creating an equitable and just working, living, and learning environment for everyone.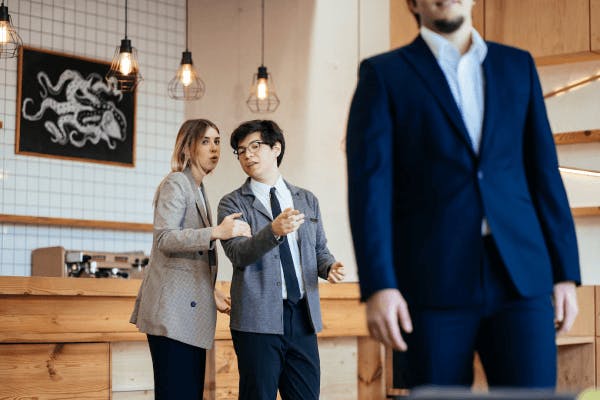 Unseen consequences of workplace harassment
Unfortunately, discriminative behaviors still plague workplaces around the world, with sexual harassment against women being reported as the most prevalent and disturbing behavior. Some surveys show, that even up to 50% of women experience harassing behaviors and some 30% of victims declare harassment as the main drive to change their job. Harassment, as the study shows, can have long-term deteriorating effects on female employees up to ten years after the incident (McLaughlin et al., 2017). Gender, disability, and race discrimination have equally detrimental effects on employees. While harassing behaviors affect more than one-third of female employees and almost one-fifth of males, only about 25% of those acts are being reported. The right question to ask is why. Many employees are afraid, that instead of the perpetrator (who often holds senior position), they will bear the consequence of the conflict. Some do not trust their leaders enough to admit they have been harassed. Many times too, the company doesn't have viable harassment and discrimination policy and it's extremely hard to prove what behaviors should be considered harmful even though they do not count as unlawful.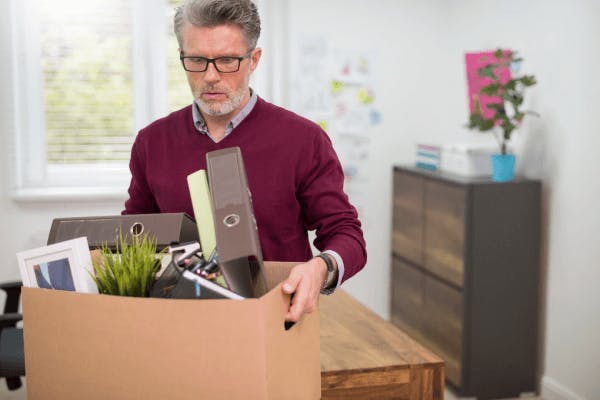 Crafting an anti-discriminatory policy
For reasons listed earlier, harassment training is crucial for establishing a general code of conduct and listing prohibited behaviors. Every company should have a clear anti-harassment policy that falls under the diversity and inclusion act. Such policy should list unacceptable behaviors, methods of response, administrative procedures as well as responsible persons and units. Having clear rules is always the best option, as potential victims will know, what actions should immediately be complained against, what their rights are and what consequences such misconduct may bring. Usually, HR departments should be responsible for providing employee training regarding harassment prevention. One of the best ways to conduct such training is via an online learning platform.
How educational platforms help in harassment training
EdApp is a leading microlearning platform offering free comprehensive solutions to small and large business clients. EdApp counts among the best online learning platforms and features a state-of-the-art microlearning software tailored to your company's needs, which is available on smartphones, tablets, laptops, and desktops. The microlearning and eLearning gamification approach used in most EdApp products make learning smarter, quicker, and more enjoyable.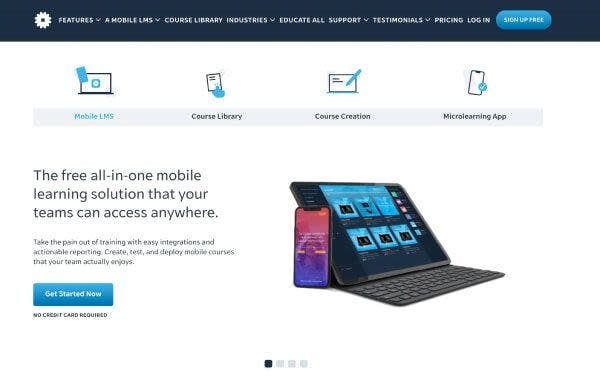 This LMS also offers a powerful authoring tool to create training content for an immersive and beautiful learning experience for your team members. Edapp's authoring tool is simple, intuitive, and efficient as it even allows you to upload your old PowerPoint slides through its PPT to SCORM converter so they can be made into interactive lessons. It's also easy to create and add rich media content through its Canva integration.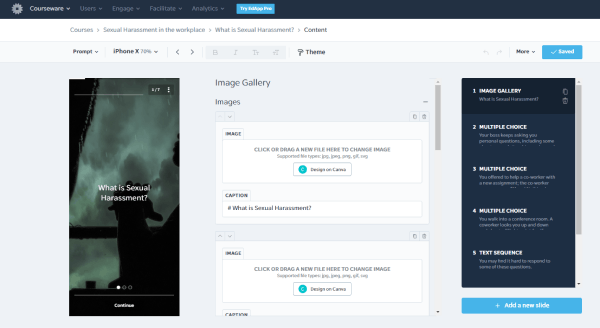 A free library of customizable courses available on EdApp is a bottomless source of quality teaching materials that can be edited according to your needs. Among other courses tailored for a variety of business branches, EdApp also offers comprehensive sexual harassment courses and bullying in workplaces.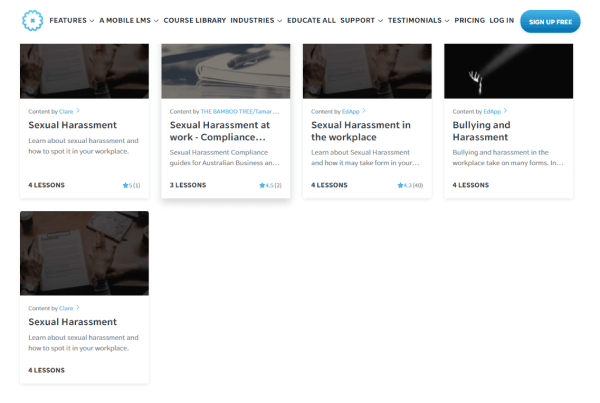 Challenges and opportunities of harassment training
The main training challenges the facilitators encounter during harassment training are communication and internalized gender, ethnic or racial bias. While the first is easier to amend, especially with the help of qualified communicators, the second is a touch harder to solve. What is internalized bias? Let us give an example. If you imagine a nurse – is it a woman? Imagine a CEO – is it a man? Imagine a janitor – is this person black?  Most likely you answered at least one of those questions according to our presumptions. The biggest problem lies in the fact that bias affects us unconsciously. We truly believe that social stereotypes and behavioral patterns are true. It's true that women are less prone to major in sciences. It's true that people of color are less educated. Meanwhile, we forget that it's the society and most specifically: how we grew up, what we observed around us, and what we assumed to be a preconditioned our perception and our world views. It doesn't lie in the nature of the skin color or gender to have less propensity for learning or playing sports. Overcoming internalized bias is hard because first, we need to become aware of it and then actively work to change it. One way to do it, is to keep asking the "why though?" question which will help to get to the bottom of the problem.
As we mentioned earlier, harassment training at workplaces is crucial to provide clear ground rules for proper conduct and possible consequences of discriminative behaviors. A safer working environment will surely improve the employee turnover rates, provide equitable chances, facilitate diversity and thus enrich the employee culture at any, local or global company.
 Resources:
McLaughlin, H., Uggen, C., & Blackstone, A. (2017). The Economic and Career Effects of Sexual Harassment on Working Women. Gender and Society, 31(3), 333–358. https://doi.org/10.1177/0891243217704631