Knowledge management means thinking about the knowledge of your organization. There are the day-to-day operations that the employees perform, and each operation has an entire package of information and skills needed. Then, there is a wealth of data about the performance of those employees in the past, the present, and perhaps even some plans for their career futures. In addition, there is the company vision, including organizational values and goals. Don't forget the area of reports, everything from profit/loss statements to analyses of successful and unsuccessful marketing campaigns to plans for future projects.
All the above (and much more) is the knowledge of your enterprise and it's vital that you also have a knowledge management system that houses all that information and data.
Sign up for Free and Start Using The Best LMS for Knowledge Management
Why is knowledge management important?
Consistency
Your organization operates in a specific manner because it is most beneficial for now. It is essential that new employees are onboarded into this company culture. Current employees must have refresher training about this topic from time to time.
In addition, global enterprises want all their customers to have the same experience, no matter where they are. Knowledge management can make this happen.
Resource management
Your enterprise has already spent valuable resources gaining this knowledge. Using it effectively means that you make the best use of current and future resources. You don't spend time and effort needlessly reinventing the wheel. Neither do you waste resources by "flying blind" instead of being guided by the data you already have.
Corporate growth and development
Even today, at the writing of this article, "knowledge is (still) power." A very recent article posted on the World Economic Forum website spoke about today's Fourth Industrial Revolution (FIR). It said: "In fact, human intelligence will be one of the most valuable assets in today's Fourth Industrial Revolution (FIR), and companies may flounder if they fail to strike the right balance of automated technology and human insights." The article goes on to say that the more our physical and AI worlds blend and mesh, knowledge is going to be the "secret ingredient" needed to navigate successfully and thrive.
A top-level Learning Management System (LMS) can help with effective knowledge management.
Tips on using your LMS for knowledge management
1. Unschedule training to increase knowledge management
No need for coordinating learning sessions, booking classrooms, organizing transportation, etc. Learning management systems provide personalized learning and development, on-demand, via employees' mobile phones. Training can take place at any time, in any time zone through online-learning and mobile learning.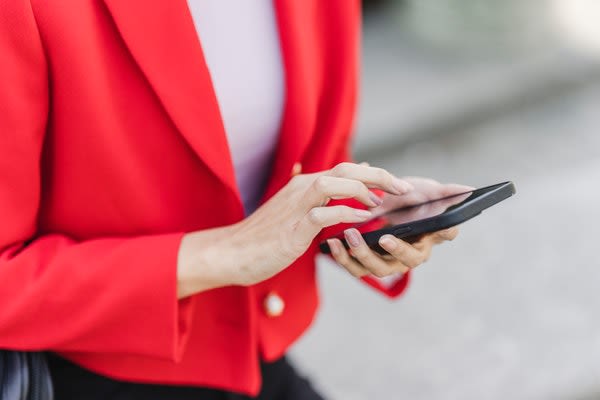 If an instructional training session does need to be "live", just use the virtual classroom feature supporting platforms such as Zoom and Microsoft Teams. Trainees who cannot make the session can watch the recording to catch up.
2. Excite trainees to boost knowledge management
At the time of this writing, most U.S. video gamers are adults. Only 20% are under age 18. So, who says adults don't like to play games?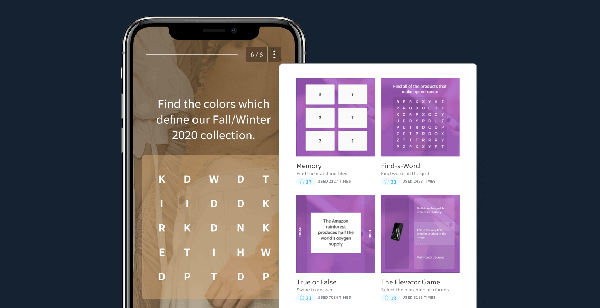 An LMS has a variety of learning activities with gamification elements to bring fun and motivation and make it an interactive elearning experience. Leader boards, badges, and achievements give trainees bragging rights in the virtual space. Stars awarded to trainees (based on your organization's criteria) translate into physical rewards that fit your budget. Simple things like drinks vouchers, discounts at local shops, and small gifts make a small dent in corporate finances, but have a huge impact on trainee motivation.
3. Teach collaboration as part of knowledge management
Well-known statisticians and forecasters Gartner, Inc. predict that by the end of this year (2021), the global social software and collaboration market will have increased by 17% from 2020. Other data shows this trend is expected to continue as companies emphasize collaboration and teamwork.
Practicing this skill in the virtual classroom will help your employees do it better in the "real world." Top-level earning software includes social learning features and blended learning capabilities such as forums, an analytics dashboard, a cloud-based authoring tool, leaderboards, or an in-platform messaging tool. You can set your trainees a problem that can only be solved via discussion and teamwork. Trainers can monitor their progress, jumping in with guidance as needed.
4. Expand employee minds to intensify knowledge management
Once upon a time, people learned for learning's sake. The learning process was an enjoyable hobby. It wasn't just for work or just to do a specific home repair. People felt that learning enriched the soul. Moreover, they realized that "everything connects." Often, knowledge or skills in one area can be extremely useful in a totally unrelated area.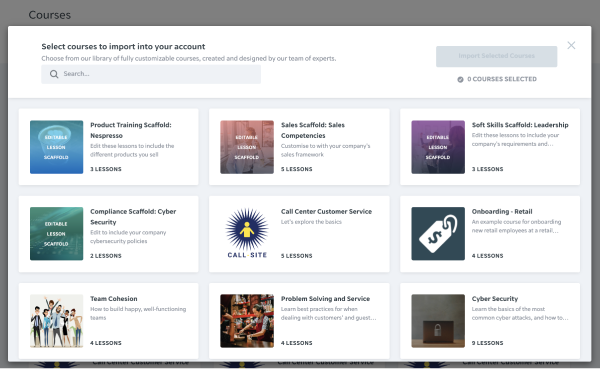 One of the powerful features of an LMS is its course library. These are free, world-class, ready-to-use courses created by organizations all over the world. So, besides content that would be suitable for your particular enterprise training goals, you can offer your employees a chance to learn about things that interest them. Who knows what ideas this could spark, how it could inspire, all to the benefit of your organization.
5. Investigate benchmarks to check knowledge management
Managers report that their teams are up to standard, yet employees say they lack the needed training to do their job well. Or the opposite. Which is accurate?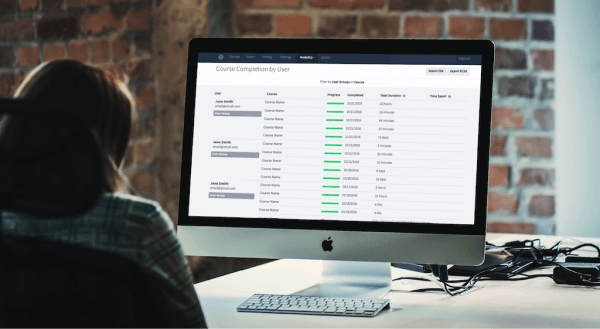 Don't guess. Know. Use the analytics of your LMS to help you. Tools such as skills gap analyses and training needs assessments give you real-time information. Now, you can confidently organize any needed training to fix any lack of knowledge competency and/or skills.
6. Increase mentorship to support knowledge management
Having veteran employees mentor newer ones is a valuable way to pass on information, knowledge and skills, while also identifying learning needs. Often, this does not happen due to a lack of time. Somehow, there is just never the opportunity. Make it a part of your enterprise knowledge management using your LMS. Have team leaders responsible for checking team member progress; managers responsible for checking team progress; and so on.
First, have your potential mentors learn more about "how to" with this customizable course. Then, use the LMS permissions to assign accountability. Each level will see the analytics allowed to them. They can track learner progress, reaching out with further support to the less successful employees.
7. Verify consistency to solidify knowledge management
When each department prepares educational material, it is difficult to compare them. Having that material stored on the same LMS clarifies whether or not organizational consistency is being maintained.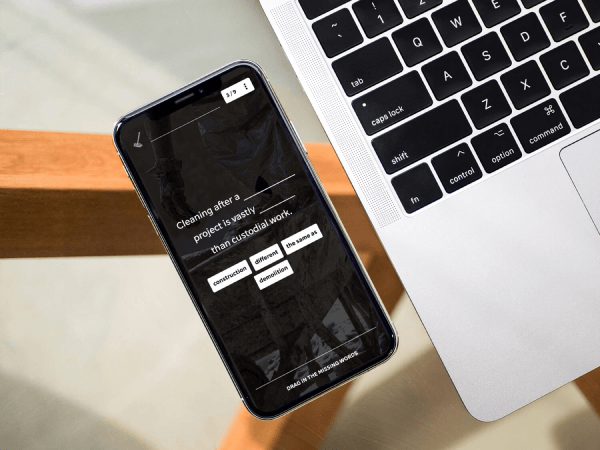 Consistency is important to knowledge management because it helps to make sure that all your employees are receiving equivalent information. Notice I did not say "the same" information. Sometimes, the information will be the same such as company-level items: values, goals, etc. Often, the information will be very similar. Safety procedures are one example. Then, there is the specific information belonging to the procedures, tasks, etc. of each department. This will often be different. Yet, overall, the information will be consistent company-wide. To do some easy knowledge checks using quizzes to asses their level of knowledge in certain areas. 
8. Keep employees up-to-date to confirm knowledge management
There are always changes. Depending on your enterprise, changes can happen quite quickly. New compliance rules and regulations are one case that comes to mind. Social distancing procedures are another. Often, these changes apply to critical areas which can affect the successful operation of your organization. Not everyone checks their emails. They may read their texts, but how do you know if they really paid attention?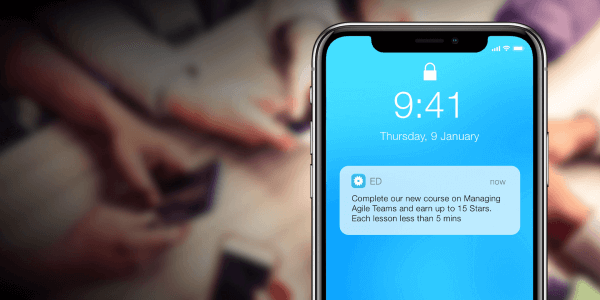 Your LMS authoring tool lets you create SCORM micro learning lessons within minutes. It provides you with lots of elearning templates along with customization options to make the design process even easier for you. Once your lessons are up and running (and after you have sent out the text to do them), LMS analytics make it very clear who has done the work and how well they have understood it.
9. Brainstorm the future to enhance knowledge management
They say that "two heads are better than one." I am going to go one step further and say "the more, the merrier." In other words, use the collective wealth of your employees to help you plan for the future. Collaborative learning solutions enable employee discussions about the past and present. True, you could use a poll. Yet, polls are often designed with multiple-choice options. Discussions allow for richer, deeper feedback, including important nuances which can make all the difference. You can also use collaboration to discuss future directions and plans.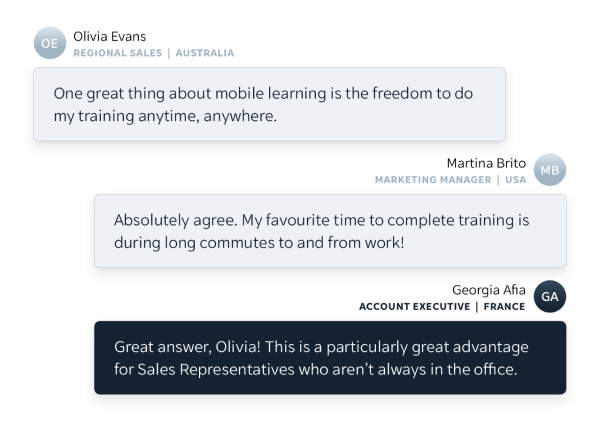 Why not just have a meeting? Several reasons. First, it's a scheduling thing. Second, enabling everyone to have their say as often as they want makes for a very long (and boring) meeting, right? Online collaboration is a productive solution. The discussion can be open for days. People pop in and out as they like, commenting as often as they wish. Nobody is stuck in one place, listening to things that might be irrelevant for them.
10. Pay it forward to perpetuate knowledge management
At some point, employees leave. Whether they retire or move on to another organization, your enterprise loses their subject matter-expertise. Improve this area of knowledge management via your LMS. As part of your offboarding (leaving) procedure, schedule time for your expert employees to learn how and author an LMS micro-course (2-3 mini lessons). As both a training and learning environment, an LMS is very intuitive and user-friendly. The basics can be learned quickly, and as we mentioned before, authoring can be done in minutes by subject matter experts in your organization.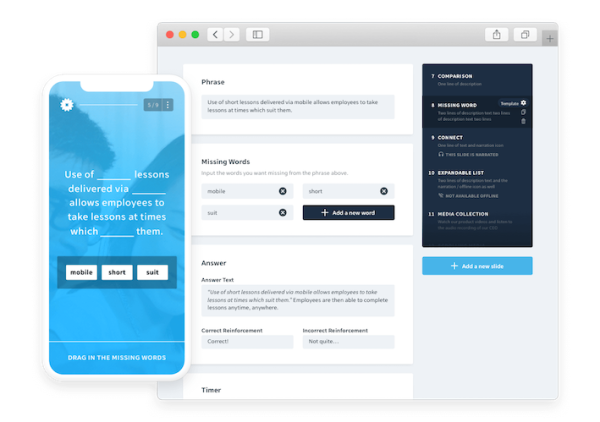 Outside sources
https://www.researchgate.net/publication/222487231_Knowledge_Management_a_Strategic_Agenda
https://www.weforum.org/agenda/2021/01/knowledge-is-power-why-the-future-is-not-just-about-the-tech/
https://www.statista.com/statistics/189582/age-of-us-video-game-players/
https://www.gartner.com/en/newsroom/press-releases/2021-03-23-gartner-forecasts-worldwide-social-software-and-collaboration-market-to-grow-17-percent-in-2021