2. Learningbank
Social learning revolves around fostering teamwork for the sake of development–this is exactly the aim of Learningbank. It creates valuable training experiences that are engaging and hassle-free for learners. This social collaboration software has an intuitive interface with essential elements such as course materials, data insights, and features for social learning interactions.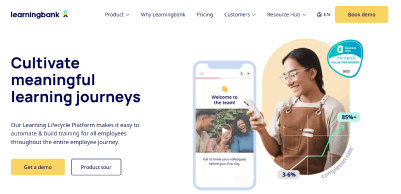 Learningbank is great for medium to large businesses as it caters to deskless and frontline employees as well. Also, its robust integration features are very helpful to companies with different software sets within their operational workflows.
Cost: Contact Learningbank
Key features:
Course Materials

Data Insights

Social Learning

Software Integration
3. Eloomi
Eloomi emphasizes effortless yet impactful learning. This is achieved through a user-friendly learning experience platform (LXP) that allows you to either generate customized content or select ready-made courses off-the-shelf. Like other peer-to-peer learning apps, its social learning features allow you to start discussions among learners and team members.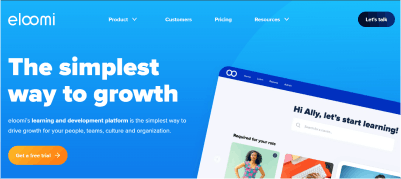 Once the courses are delivered, you can collaborate with your learners to chart out specific learning paths that promote their continuous development. This empowers your team members to actively manage their learning journey.
Cost: Contact Eloomi
Key features:
Customizable Content

Ready-made Courses

Discussions

Learning Paths
4. Abara LMS
Abara LMS is an administrative-focused social LMS with e-learning solutions for training firms and corporate Learning and Development (L&D) units. This social collaboration software aims to improve the administrative tasks of training through its features.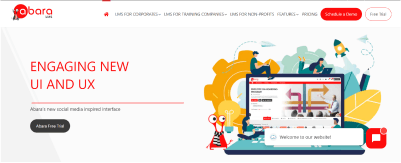 When it comes to social learning, Abara offers instructor-led virtual training, allowing learners to send video responses for high-quality collaboration. The platform also hosts virtual Q&A sessions and elevates the quality of webinars. This guarantees that your team is deeply engaged through their training journey.
Cost: Contact Abara LMS
Key features:
Administrative Solutions

Virtual Training

Virtual Q&A Sessions
5. Blackboard
Blackboard offers collaborative features and virtual classroom solutions for an engaging training setting. Interactive whiteboarding, notifications for raised hands, breakout clusters, and chat functionalities enhance collaborative learning.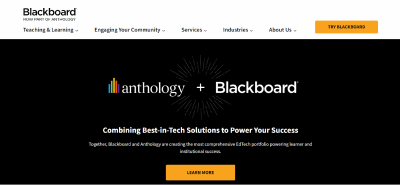 These features encourage active engagement and valuable exchanges among peers. Through automated attendance monitoring and seamless mobile availability, Blackboard equips your learners to establish connections and excel in remote and online learning experiences.
Cost: Contact Blackboard LMS
Key features:
6. Participate
Participate is a social learning platform where online learning communities can unite and engage. It has diverse features such as conversation threads, one-on-one messaging, community notifications, and peer guidance. These features encourage social learning and knowledge exchange among your team.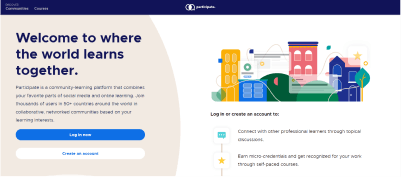 But, Participate falls short of delivering the complete spectrum of features found in a comprehensive LMS. For example, it lacks pre-designed templates to seamlessly integrate multimedia and gamification components into training courses.
Cost: Contact Participate
Key features:
Conversion Threads

One-on-One Messaging

Community Notifications

Peer Guidance
7. Mindmeister
MindMeister's strategy for social and collaborative learning introduces an online mind-mapping application that encourages visual teamwork. Equipped with features like idea generation, note-taking, and project organization, this social collaboration software empowers your team members to participate in training activities with their peers.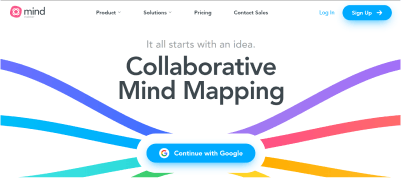 Still, MindMeister's capabilities are quite restricted in its free version. Even basic features like exporting documents, attaching files, accessing version histories, and facilitating group sharing are only available in its paid premium version.
Cost: Starts at 3.50 USD monthly per user
Key features:
Mind Mapping

Idea Generation

Note Taking

Project Organization
8. Schoology
Schoology facilitates peer learning with video conferencing, real-time annotations, and dynamic whiteboards to improve engagement and collaboration. Its cloud-driven implementation and seamless compatibility with Google apps also guarantee a streamlined user journey.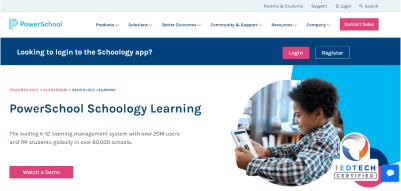 To find the best tools used for collaboration to fit your requirements, you can reach out to Schoology for a product demonstration of their platform.
Cost: Contact Schoology
Key features:
Video Conferencing

Real-time Annotations

Dynamic Whiteboards

Google Integration
9. Sibme
Sibme Huddles allows your learners to have synchronous meetings, conversations, and video and resource sharing. This feature facilitates teamwork, private connections, and dialogues about on-the-job insights.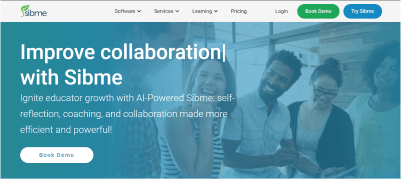 As a premier LMS for collaborative learning, Sibme transforms learning from passive to active with personalized learning spaces. This online collaboration software allows learners to practice relevant job skills with peers and think about areas for improvement. With its seamless integration across web and mobile platforms, learning becomes flexible and easily accessible through any device.
Cost: Contact Sibme
Key features:
10. Hive Learning
Hive Learning is a forward-looking peer learning solution for cooperative knowledge sharing and skill development in companies. With its wealth of features, Hive Learning creates an active learning community.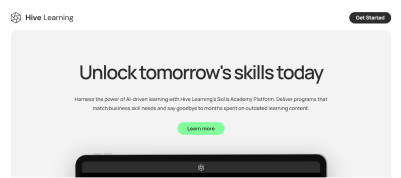 This collaboration tool for business has discussion boards, ways for distributing various learning resources, and the option for learners to evaluate their peers' assignments and projects. Plus, Hive Learning encourages teamwork via group tasks while catering to individual preferences through personalized learning paths.
Cost: Contact Hive Learning
Key features:
Discussion Boards

Multimedia Resources

Peer Evaluation

Group Tasks

Personalized Learning
11. Teamhood
Teamhood is a collaboration and task management software that allows team to coordinate and execute their plans in a visual way. It offers a wide variety of task and project management features, as well as providing a place for the team to communicate and collaborate on their efforts.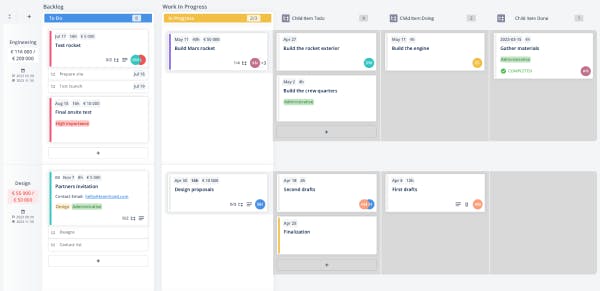 Here, you will find a comment section under each task, resource management, task allocation, and a visual Kanban board to represent your progress. Teamhood allows you to narrow in on your work or track and manage the project as a whole.
Cost: Free for the basic package, paid business plans available
Key features:
Comment section

Task allocation

Workload management

Kanban boards

Time tracking