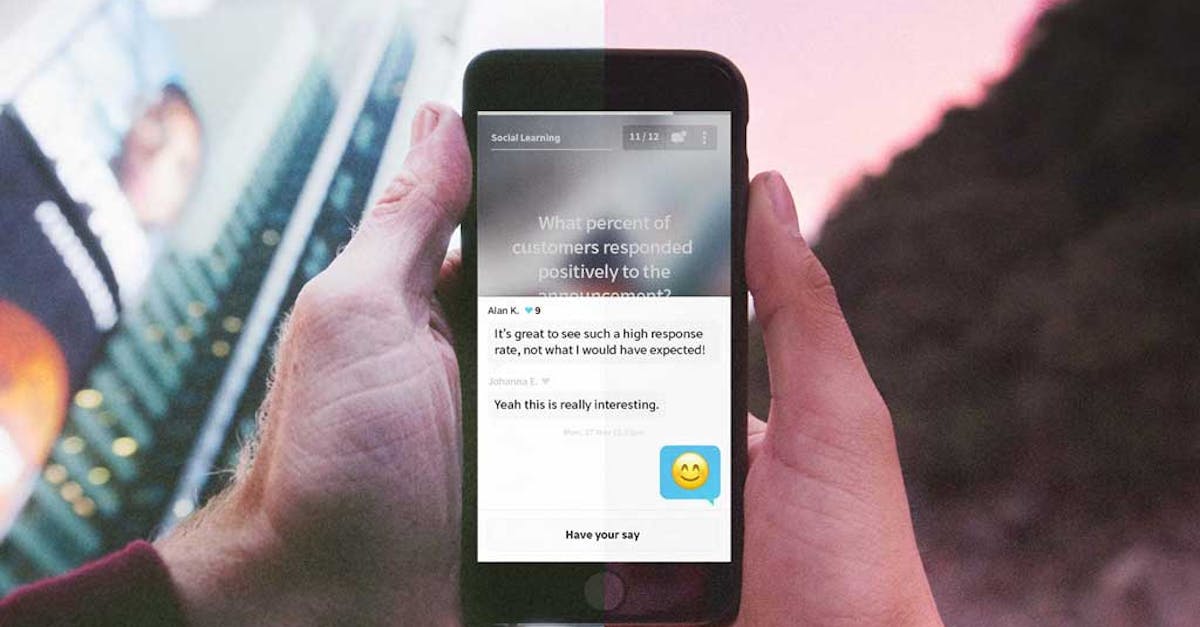 Social Learning is an exciting new feature on Ed App. With it, your learners are able to deep dive into the content of your lessons, add their own point of view, submit their ideas and join the conversation on any slide. You can enable social learning on almost any template, adding another layer of engagement to your lessons.
Why use a Social Learning App?
Use a social learning app to generate a deeper context
You can use a social learning lms to organically generate an extra level of detail around your course content, or drive discussions by directly asking learners for their feedback. Challenge learners to provide real-world examples or gather their personal responses to different situations.
Have your best train the rest
Going social empowers learners to share and learn from each other. Your best and brightest team members can reinforce your message and lift the game of peers with their own expertise.
Start using EdApp social learning app
No credit card required.
Use a social learning app to drive engagement
When there are new comments on a slide that a learner has engaged with, they will receive a push notification to keep them in the loop. Learners will be able to jump straight back in and respond to their peers, adding rich contextual value and real insights to the lesson for others. Learners can also like each others comments, rewarding anyone who makes a valuable contribution to the group.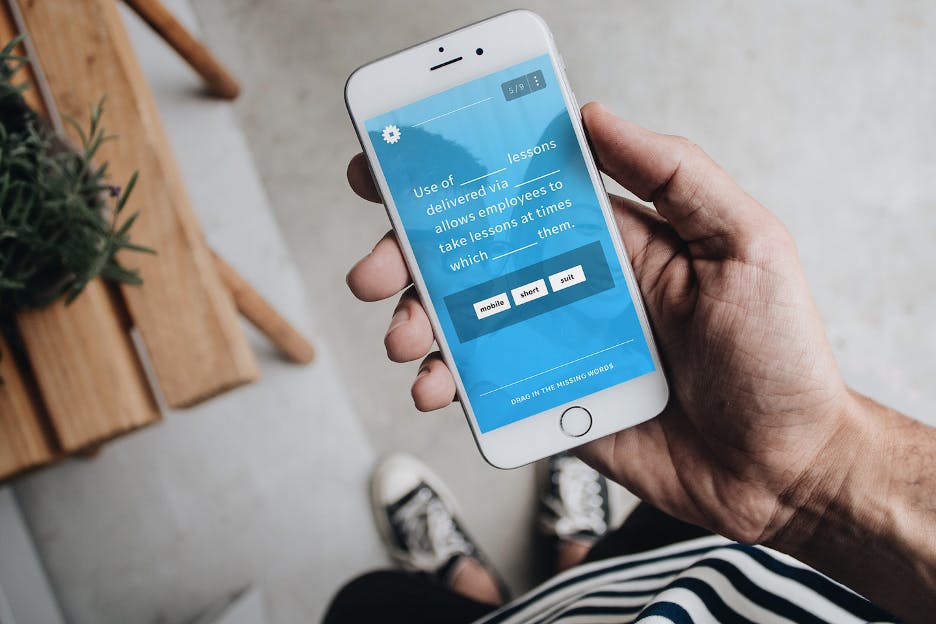 How will a social learning app work?
Activate Social Learning on our platform
First off you will need to activate social learning for your account. You can do this in the app settings on your account. Soon you will see new options to configure social learning on your account.
Enable Discussions
The next step is to enable discussions on a specific slide. All Content, Concept, Multiple Choice, Numbers and Relationships templates will be able to handle social learning. From the authoring tool, you'll see a new option
The Social Learning App Experience
In the lesson, learners will see an icon in the menu showing how many comments have been made on a slide. Tapping the icon opens in the Social Learning component, which displays the comments from peers and gives the option to have your say.
You're the boss
You will still have total control of what learners see in your lessons. Social Learning can be enabled on a per slide basis, and you will be alerted to any content that learners flag as inappropriate, which you can then remove from the discussion.
It's early days for Social Learning, but we're super excited. We can't wait to add a further layer of richness to the learning experience, and to see how you will use Social Learning in your lessons.
If you want to read more about social learning;
The neuroscience of social learning
Social learning for engaging learners
How to guide to social learning on EdApp
EdApp Social Learning App
If you're interested in finding out more, get in touch at enquiries@edapp.com. You can also try EdApp's social learning LMS and authoring tool for free by signing up here.
Related Posts:
Mobile LMS
Microlearning
Rapid Authoring Tools
Curated course examples