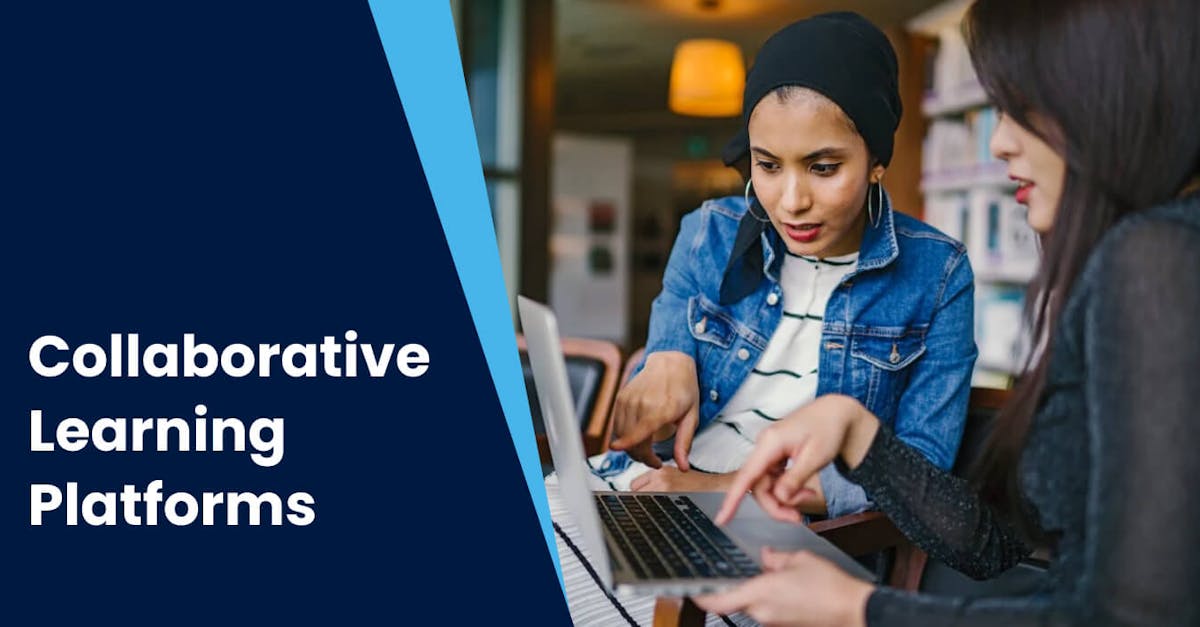 One of the best ways to make digital learning memorable is to embed it into a collaborative activity. Collaborative activities engage trainees with their peers either directly or, as is more often the case these days, remotely through online tools. With so many advantages, it's no wonder that so many collaboration platforms have popped up everywhere. Let's now take a look at the most promising collaborative learning platforms out there on the Internet.
1. EdApp
EdApp is an easy-to-implement collaborative learning platform that makes creating online courses easy and device-independent. It also incorporates different learning techniques for active learning and interactive learning. Trainers can log in and immediately turn their course content into eLearning with all sorts of different types of interactive elements, such as quizzes, image maps, surveys, games, and video. If you've never created an online course before, then fret not. EdApp has a team of expert instructional designers who can take help create beautiful courses for you, allowing a quick and seamless training rollout.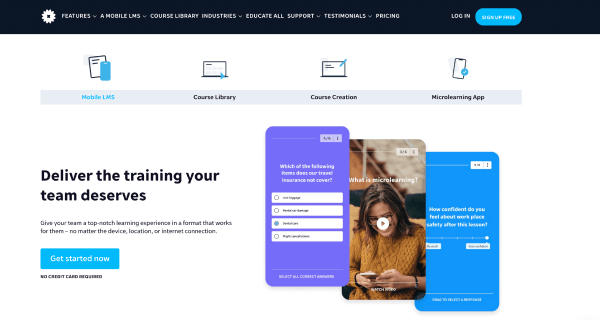 Collaborative learning can be realized in several parts of EdApp. One of the most noticeable is in the Discussions and Assignments feature. It allows learners to interact in real-time with each other to discuss topics for team collaboration.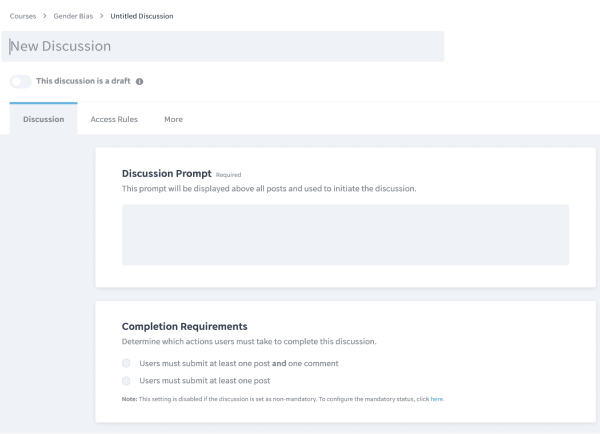 This can get them to really dig into a topic because they share their knowledge and opinions directly with others. It also includes a feature called Virtual Classrooms. This leverages communication tools like Zoom and Microsoft Teams to allow for video conferencing in a lesson, which is great for collaboration. Furthermore, EdApp allows for team based learning by allowing learners to submit their own content, such as videos and images. This makes collaboration on assignments much more engaging.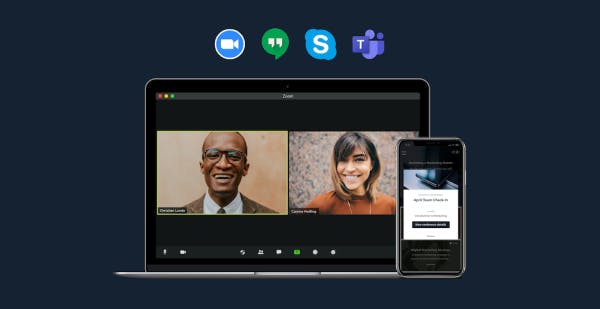 Start using the best collaborative learning today!
2. Slack
Slack is a great collaborative platform often associated with startups and other flexible companies. Slack is a tool that improves upon the concept of email. It allows users to create conversations based on topics where they can make calls, share files, and connect apps.
Collaborating with Slack in a training context has now become more frequent. Courses can easily be sorted into class-sized groups as well as split into small groups, in addition to allowing for spaces for online socializing or trainer office hours. Slack gives you a lot of functionality that you can take advantage of when setting up collaborative tasks, such as the ability to add 3 party apps. Zoom, for example, can be integrated to allow for online meetings where learners can discuss their projects together.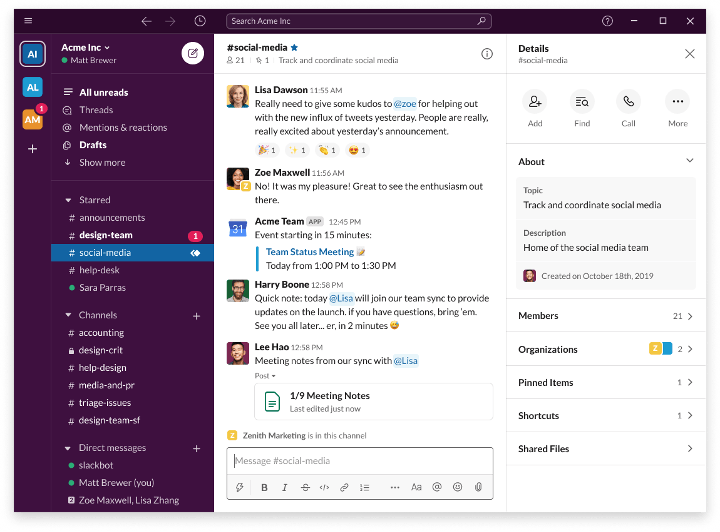 3. Maker's Empire
Makers Empire is a 3D design tool that introduces learners to Design Thinking and using STEM skills to solve problems. It has an accessible interface so that it is easy for learners to get started, while also having an instructor's dashboard and many premade lesson plans to assist educators.
This collaboration app for students can be used collaboratively by designing lessons based on a problem. Students can work together to design a solution and present their results to the class.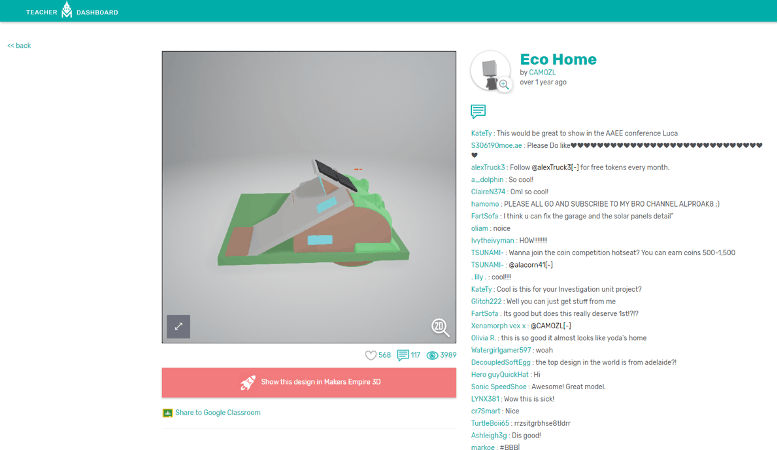 4. Minecraft – Education Edition
Minecraft is a cultural touchstone for almost any learner these days, and has maintained its role despite many other similar products. In this collaborative learning platform, players congregate to survive in a hostile learning environment by building shelters, cultivating food sources, and exploring for resources. With the Education Edition, teachers get the engaging power of Minecraft along with classroom management tools, secure sign-ins, and many built-in lesson plans.
With Minecraft game, collaboration is already built-in. Learners will collaborate with each other to do various activities such as writing code, performing experiments, expressing themselves artistically, and solving problems.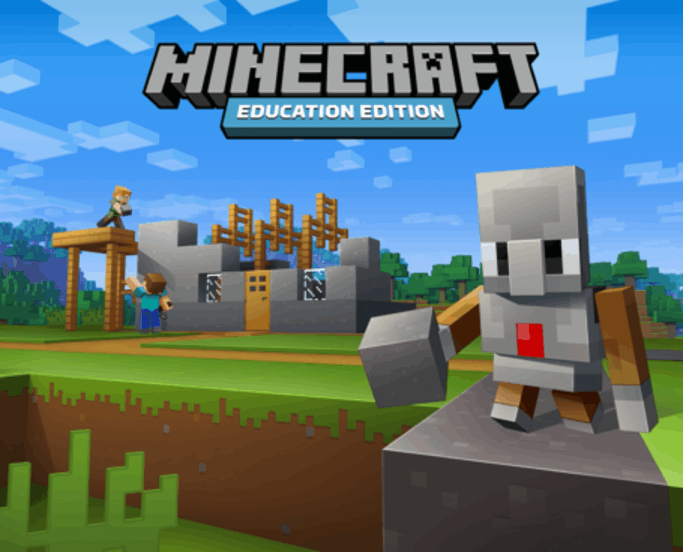 5. Google Docs
Google offers numerous collaborative learning solutions that can be freely accessed on the Internet. These include Sheets for spreadsheets, Slides for presentations, and Docs for word processing. All of these products support collaborative learning because they can be edited by multiple people at once, but Docs is perhaps the simplest to get started with.
With Google Docs you can easily set up a file to share with anyone by either sending an email invite or granting anyone with a link to the page access to change the file. Students can see in real-time where others are editing a file, making remote collaboration easy.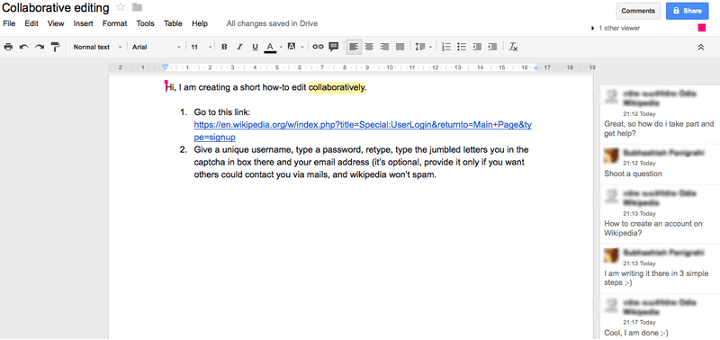 6. StoriumEDU
StoriumEDU is a collaborative writing game for literacy education. It has several unique features that compel learners to engage in creative writing. For example, it uses prompt cards that influence plot development. Furthermore, it allows students to create and control their own individual characters in a story.
Collaboration is realized by the two mechanics of letting students control their own character and giving them the opportunity to play their story cards. The result is a shared literacy experience that allows students to improve their writing abilities and throughput because they are much more engaged by the social aspect.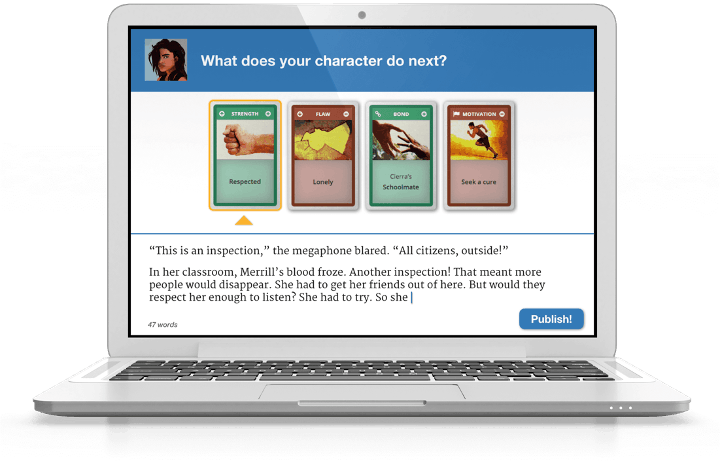 7. Spiral
Spiral is a platform that can be used to carry out everyday classroom assignments remotely. There are five main activities in Spiral: Quickfire Lite for asking live questions, Quickfire for planned quizzes, Discuss for presentations with a discussion element, Team Up for students to make collaborative presentations, and Clip for turning any public video into a live chat with questions.
One of the best ways to get students to collaborate is by using Team Up. Team Up not only gives students the benefits of learning with peers, but it also keeps track of each student's contributions. That can make assessing individual performances in a group project easier for the teacher.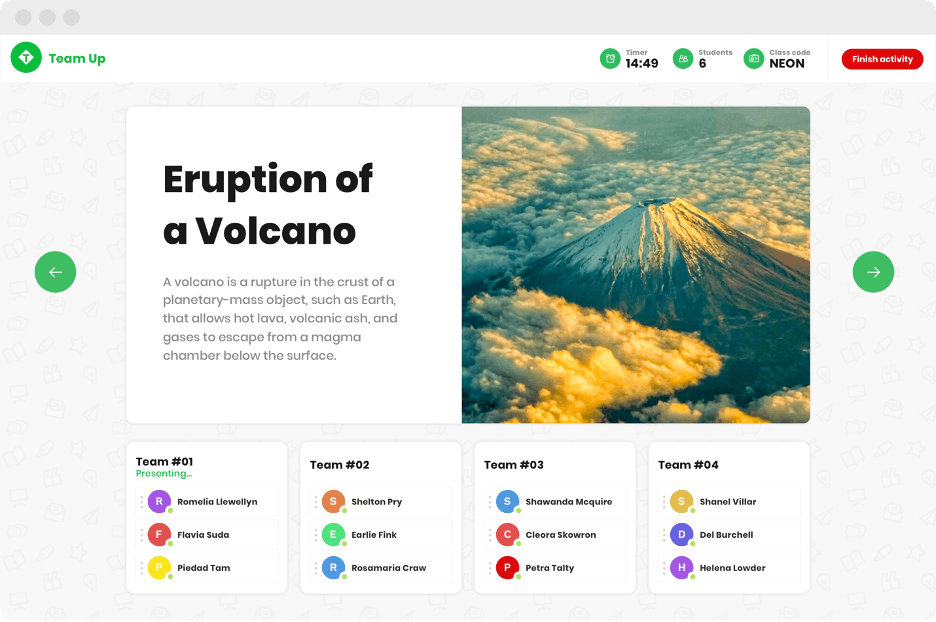 8. Mural
Mural creates a workspace where learners can interact digitally to create diagrams. Learners can get together to brainstorm lists, flowcharts, diagrams, and drawings.
Collaborating with Mural is as easy as making an assignment where groups of students have to brainstorm a topic. Instead of just writing down their thoughts on paper, they can dynamically share it with each other and with the rest of the class.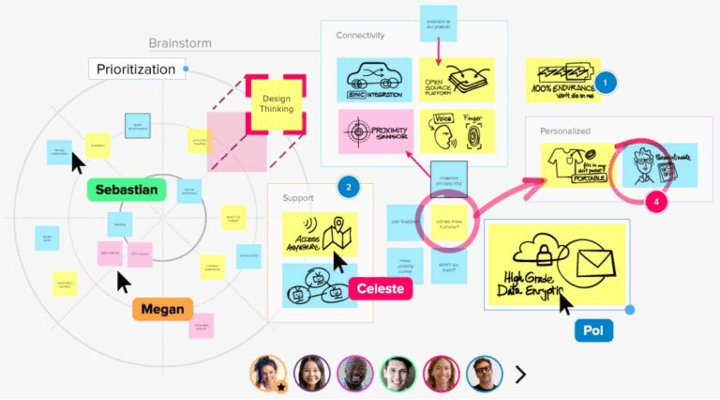 9. Padlet
Another useful tool for collaboration is Padlet. This is a web app that lets users post notes onto a digital wall. It gives you eight different layouts that you can choose from, including some very useful ones for education such as timeline, canvas, and map layout.
Ideas for collaborative learning with this app are endless. You can try having students post a note to the wall to stimulate a discussion on a topic, then have other students reply with their own notes.
10. Popplet
Popplet is a collaborative learning platform for making mind maps. It allows your learners to visualize their ideas in a format that is easily shared with their groups and the class.
Collaboration is achieved in real-time as learners work together on their mind maps. They can leave comments on individual nodes, or they can create their own nodes to add to the map.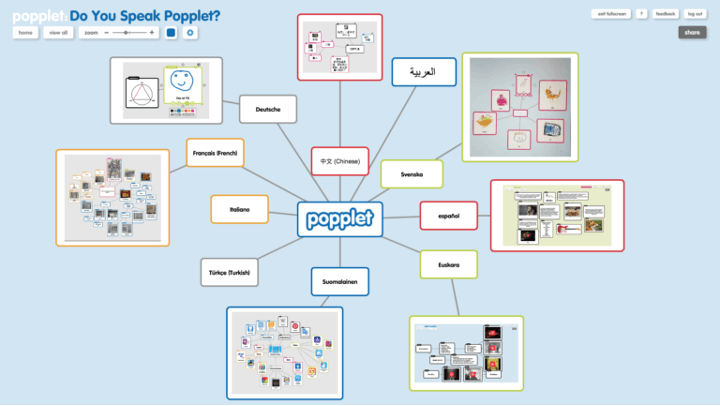 Just because learning is remote, it doesn't mean learners must feel distant. Social learning can still happen because technology and innovation have opened up new methods of teaching. With online collaboration, teachers and learners can still work together to reap the benefits of social learning.
Sign up to EdApp for free now!
Why Use a Collaborative Learning Platform?
There are many reasons why you should turn a task into a communal activity. A few of these reasons include:
Preparing learners for real-world situations

Putting educational material into context for deeper learning

Opening learners to new perspectives to understanding a problem

Affording trainees opportunities for communication and leadership