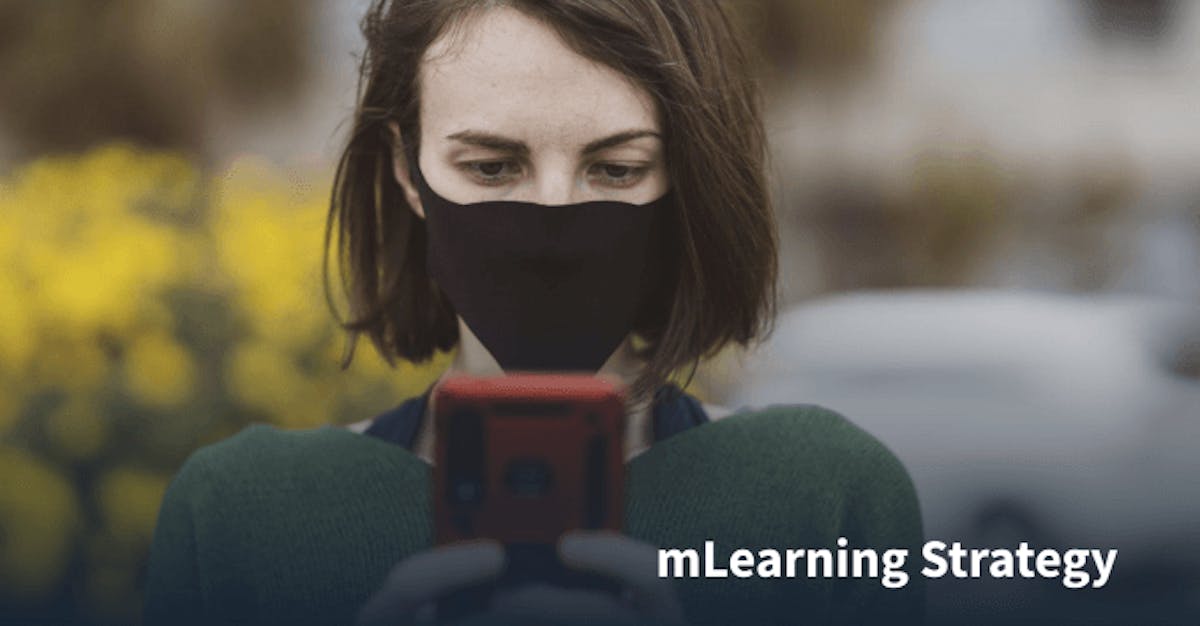 Pivoting to remote learning, or at the very least, a hybrid model of work has become our "new normal" in the pandemic era and beyond. There are, however, conceptual lessons to be drawn out from our collective experience. Remote learning done poorly or merely used as a whiteboard/projector substitute has the potential to do more harm than good. According to recent surveys, many high school students were left feeling isolated and uninspired by their home student-learning experience; more than half reported being more disengaged than during face-to-face learning. Students and professionals alike should not be expected to sit for hours at a time being passively fed information. By implementing a smart mobile learning strategy, an instructional designer can avoid such issues by using technology to value-add to other modalities and boost learner engagement.
What is mLearning?
According to leading educational theorists Crompton, Bernacki, and Greene, mLearning can be defined as 'the use of personal electronic devices to engage in adaptive learning across multiple contexts via connections to media, educators, peers, experts, and the larger world' (Crompton et al., 2020). 
So, what is the difference between eLearning and mLearning? Where traditional eLearning modules, such as MOOCs (Massive Open Online Courses), have attempted to replicate the lecture hall experience online, mLearning offers a more adaptable, chunked-down virtual learning approach that can easily switch between different devices and operating systems. Think of M learning as the Netflix of professional development; it catalogs information into bite-size segments that can be easily navigated with a few swipes on a need-to-know basis. MLearning platforms, such as EdApp, can send push notifications or nudges to deliver the most relevant courseware content and encourage consistent usage. Similar to a Netflix algorithm, features such as Brain Boost use spaced repetition to boost learner retention and refresh acquired subject-matter knowledge in the ideal window of opportunity before it falls off the edge of Ebbinghaus' forgetting curve.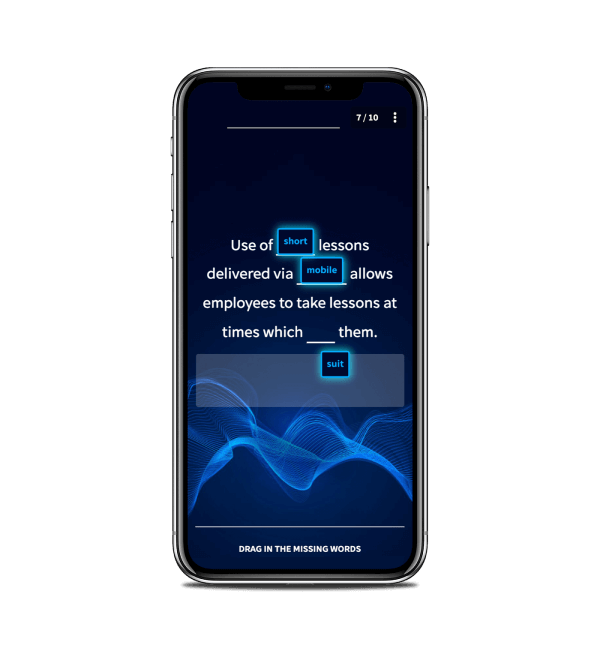 What does a mobile learning strategy look like? 
The broad definition of mLearning means it need not have a strict structure.  A mobile learning strategy may entail anything from completing sequential modules on learning apps to encouraging more ad-hoc informal learning to help fill knowledge gaps or provide further enrichment. mLearning could be as simple as googling a specific work-related question after a meeting, or going for a run and listening to a relevant podcast or audiobook, either voluntarily or as part of a workbook club. 
No matter what form these snippets of learning take, it is important to consider four central tenets as the foundation of any overarching mLearning strategy. These principles may serve as helpful launching points when creating a matrix checklist during the construction of modules or individual lessons.
Authentic learning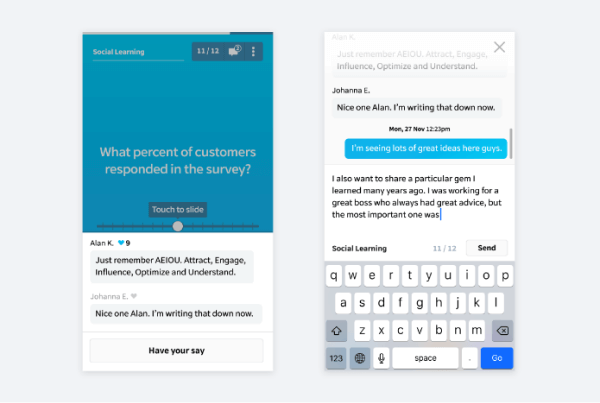 refers to real-world problems/case studies

allows for self-driven learning that yields natural curiosity

provides opportunities for specialization and enrichment of knowledge

incorporates social interactions
Ubiquitous learning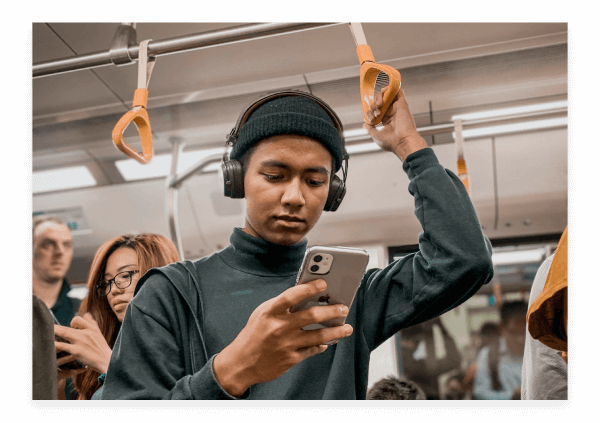 Enables learning anywhere

Incorporates rich learning environment and interactive media content

Provides the capacity for offline access during the learning process

Can be informal and unstructured
Personalized learning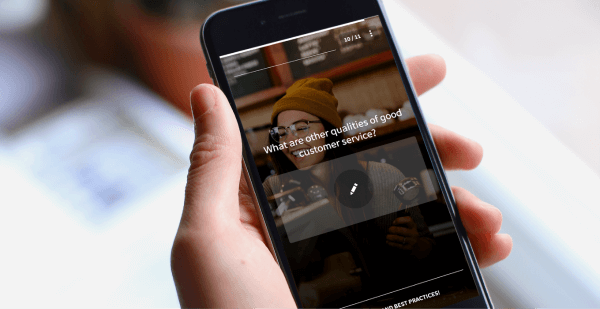 Recognizes diversity and individuality within the learner cohort

Ensures that content is developed, delivered, and supported in a manner that is inclusive of all learners

Incorporates accessibility features
Situated learning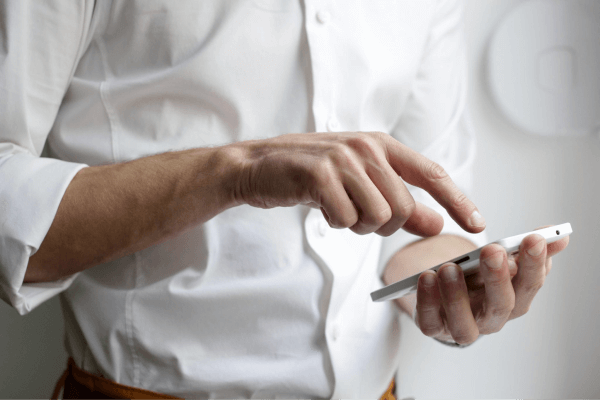 Delivers content on a 'just-in-time' basis with mobile learning

Supports flexible workspaces on and off-site (hybrid learning)

Provides learners with the autonomy to choose when and where they learn 
Incorporating a mobile learning strategy for L&D
It's easy to see the advantages of implementing a mobile learning strategy in learning and development when you look at the statistics. Recent research has revealed that the average worker completes learning materials 45 percent faster than their colleagues using a standard desktop browser. Furthermore, one research study demonstrated that 70 percent of people were more engaged in the digital learning course content and had higher motivation levels when they completed training on their smartphones.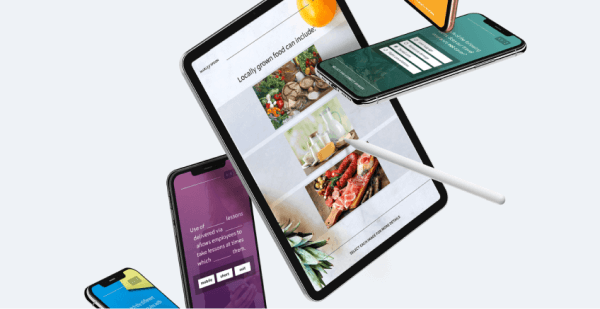 That's where native smartphone microlearning platforms apps such as award-winning EdApp come in. Microlearning is a highly efficient methodology that transforms what we understand as traditional eLearning by bringing it into the Mobile learning revolution and breaking up content into relevant and interconnected bite-sized chunks. Microlearning is the overarching mobile learning strategy that is used to boost productivity and retention rates and engage employees through personalized learning activities when implemented intentionally. 
The technology/pedagogy nexus of a mobile learning strategy
It's important to remember that mLearning is as much about pedagogy (theories of learning) as technology. While most of the prominent learner-centric educational theories were formulated well before the advent of the smartphone, they have never been more applicable to the circumstances we find ourselves in. The interactive element of mLearning feeds into social learning theory, where theorists such as Lev Vygotsky (1896–1934) maintained that intellectual advancement occurs through group interaction. EdApp's mobile social learning platform, which includes free gamification templates and peer learning, tap into such theoretical underpinnings. 
It's imperative that any mobile learning strategy actively involves learners in constructing new understandings. Essentially, embracing mLearning features,  such as mobile authoring, is one of the simplest methods of boosting retention rates of instructional technologies. When learners are involved in the creative transformation of knowledge and skills, engagement automatically shoots up and initial understandings are solidified. It really is a special kind of magic! With learning software such as EdApp, you don't need to know how to code to upload questions and answers from the template library, and it's easy to add a little wow factor to your corporate learning lessons by incorporating stimulating visual assets with the Canva integration button.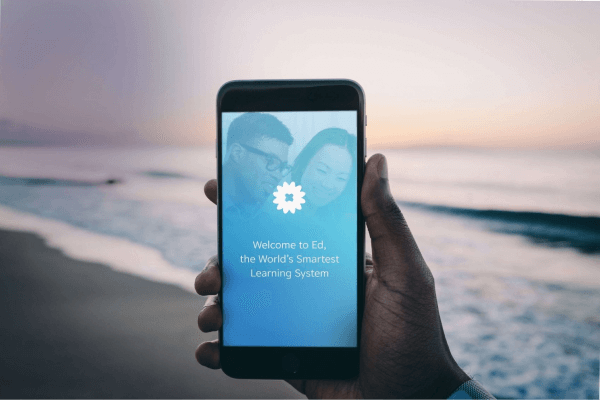 It may also be worthwhile deep-diving into instructional design theories to help provide a guiding framework around module creation from the macro to micro perspective. Two golden rules of learning design to follow are:
Less is more! Keep lessons minimalist, keeping in mind that they are designed to be engaged with on a mobile screen. 
Mix things up! Be sure to cater towards different sensory learning styles through multi-modal content, incorporating reading, watching, and listening into different lessons. 
EdApp learning management system makes it easier than ever to allow employers to empower their staff with the flexibility to go mobile with their blended-learning, backed by pedagogical research and all the benefits that come from microlearning.