Peer-to-Peer Learning App # 2 - Blackboard LMS
Blackboard LMS has collaborative tools and virtual classroom solutions for creating an immersive learning environment. Interactive whiteboarding, hand-raise notifications, breakout groups, and chat features elevate peer learning, promoting active participation and meaningful interactions.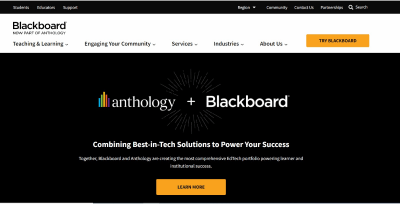 With automated attendance tracking and seamless mobile accessibility, Blackboard empowers learners to connect and thrive in remote and online learning scenarios. Elevate your peer learning initiatives with Blackboard LMS and unlock a world of interactive possibilities for your learners.
Cost: Contact Blackboard
Key features:
Virtual Classroom

Whiteboards

Breakout Groups

Chat Features
Peer-to-Peer Learning App # 3 - Edmodo
Edmodo is a good LMS for peer learning. It establishes meaningful connections among learners and equips them with essential resources to unlock their full potential.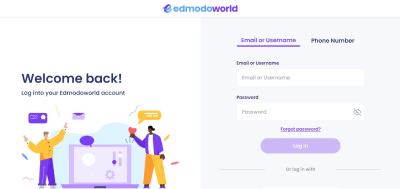 By incorporating dynamic features like videoconferencing, a virtual classroom, and discussion areas, Edmodo cultivates an engaging peer-to-peer learning environment. But, some users have raised concerns regarding the mobile functionality of Edmodo, suggesting that it's not as good as it is on desktop.
Cost: Contact Edmodo
Key features:
Videoconferencing

Virtual Classroom

Discussions
Peer-to-Peer Learning App # 4 - Arlo
If you're seeking a learning software that facilitates interactive and engaging training sessions for peer learning or employee development, Arlo is an excellent choice. This LMS offers a comprehensive set of automation tools and features that streamline the hosting and management of live webinars and self-paced online activities. With Arlo, administrative tasks such as registration and course distribution become effortless, allowing you to focus on your peer learning program.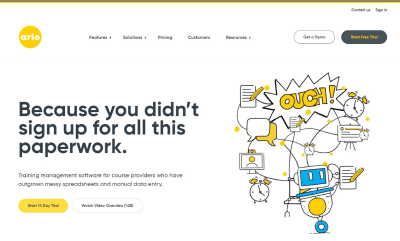 The platform also offers support for discussion forums, allowing learners to come together, discuss their insights from corporate training, seek clarification, and bridge any knowledge gaps. You can also enhance engagement and collaboration by implementing team assignments and quizzes within the platform.
Cost: Starts at 101 USD annually
Key features:
Automation Tools

Discussion Forums

Assignments and Quizzes
Peer-to-Peer Learning App # 5 - 360Learning
For fostering a culture of healthy collaboration in your workplace, 360Learning is one good way to go. One standout feature is its discussion boards, which lets learners engage directly and share knowledge with one another. With upvotes and reactions, everyone has the opportunity to vote and respond to the most valuable contributions to make sure that the most relevant information remains prominent.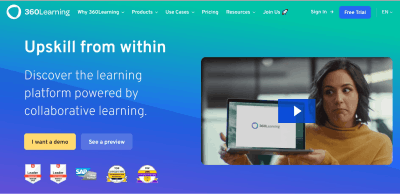 This peer-to-peer learning app also stands out with its unique collaborative editing feature, allowing learners to actively contribute to the learning content and directly give feedback within the course itself. Internal comments are centralized across all courses, eliminating the hassle of lost messages and overwhelming email chains.
Cost: Starts at 8 USD monthly per user
Key features:
Discussion Boards

Upvotes and Reactions

Collaborative Editing
Peer-to-Peer Learning App # 6 - Schoology
Schoology is a versatile LMS suitable for both educational institutions and businesses. It stands out for its peer learning capabilities that leverage video conferencing, live annotations, and interactive whiteboards to enhance collaboration and engagement.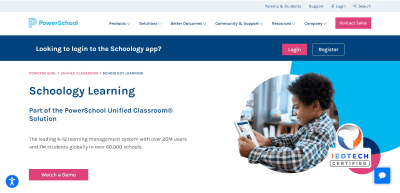 Another advantage of Schoology is its cloud-based delivery and seamless integration with Google apps, ensuring a smooth user experience. You can contact Schoology to get a demo of the platform's school or business version to know which one suits your needs better.
Cost: Contact Schoology
Key features:
Video Conferencing

Interactive Whiteboards

Google Integration
Peer-to-Peer Learning App # 7 - Participate
Participate is a social learning system that serves as a hub for online learning communities to connect and interact with one another. It has various features including discussion threads, direct messaging, community announcements, and peer mentorship. These promote an environment that's conducive to social learning and peer to peer teaching.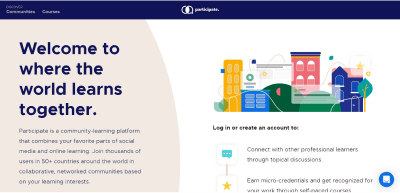 But, although Participate excels in facilitating social learning, it doesn't offer the full range of features found in a comprehensive LMS. For example, it doesn't have pre-built templates for easily incorporating multimedia and gamification elements for courses.
Cost: Contact Participate
Key features:
Discussion Threads

Direct Messaging

Community Announcements

Peer Mentorship
Peer-to-Peer Learning App # 8 - Inquisiq
Inquisiq creates a secure learning environment that promotes collaboration and communication. It seamlessly integrates peer learning through its social features, including user communities, walls, and feeds.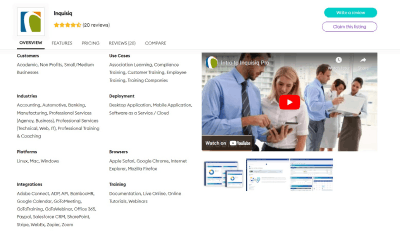 Learners can actively participate in forums, ask and answer questions, and gain valuable insights directly from their peers. The platform also boasts a built-in messaging system, facilitating informal and casual peer learning interactions.
Cost: Starts at 350 USD
Key features:
User Communities

Walls and Feeds

Forums

Messaging System
Peer-to-Peer Learning App # 9 - MindMeister
MindMeister offers a unique approach to social and peer learning by having an online-learning mind mapping tool that facilitates visual collaboration. With features like brainstorming, note-taking, and project planning, it allows users to engage in various creative tasks alongside their peers.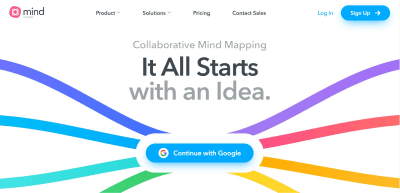 While MindMeister offers a free version, its features are very limited. Document export, file attachment, version history, Google integration, and group sharing features are only exclusive to the paid version.
Cost: Free
Key features:
Mind Mapping Tool

Brainstorming

Note-taking

Project Planning
Peer-to-Peer Learning App # 10 - Sibme
You can maximize the potential of your team and guarantee their continued growth with Sibme's peer learning and corporate LMS solutions. A standout among its impressive features is Sibme Huddles, which offers a synchronous platform for your team to meet, chat, and engage in discussions. It promotes collaboration on tasks, facilitates private connections, and encourages team members to share their workplace learnings among themselves.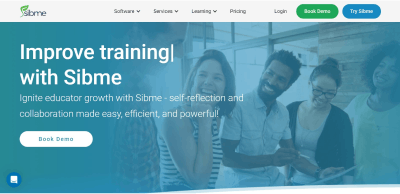 As a leading LMS for peer to peer learning, Sibme transforms the learning process from passive to active by offering a dedicated learning space. Here, learners can actively practice relevant job skills with their peers and discuss areas for improvement. With its fully-integrated web and mobile platform, your team can access learning materials anytime, anywhere, using any device.
Cost: Contact Sibme
Key features:
Huddles

Active Learning

Web and Mobile Access