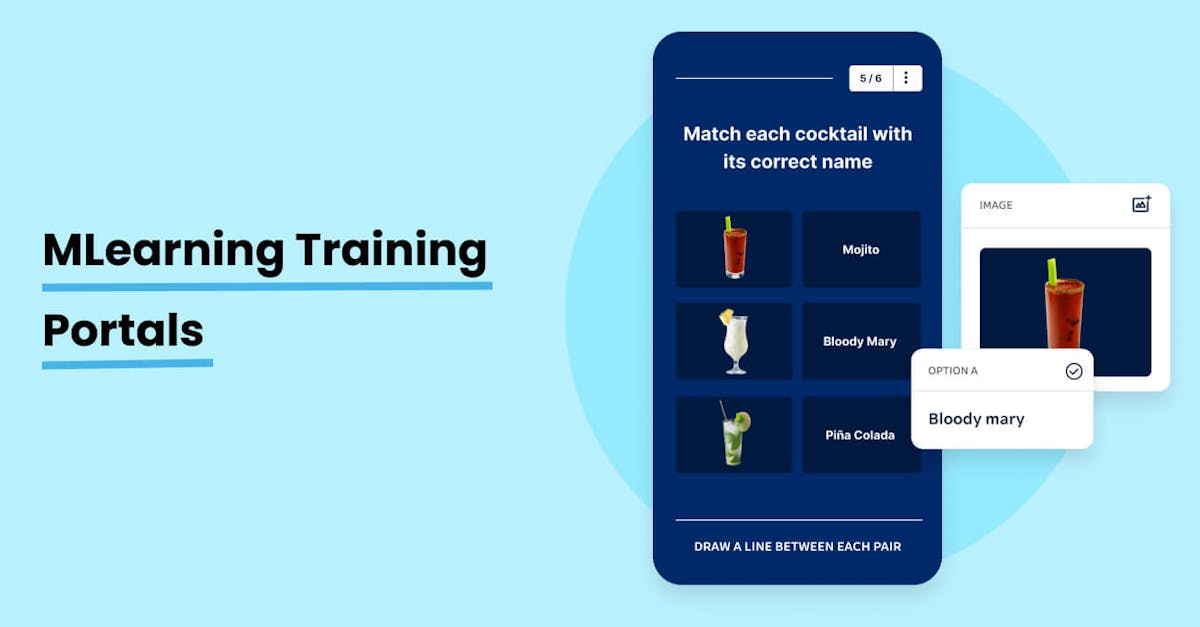 Mobile learning has gained popularity in the L&D sector worldwide since learners can now access their training anytime and anywhere. This can bring better flexibility and convenience to your L&D program that traditional training fails to give. If you're looking for some options, we've rounded up the best MLearning training portals in the industry today.
1. EdApp
EdApp is a leading mobile-first mLearning training portal designed to help you make the best learning experience. This software is jam-packed with beginner-friendly and advanced tools that gives L&D professionals, like you, the flexibility to develop their training. The best part? It's all for free.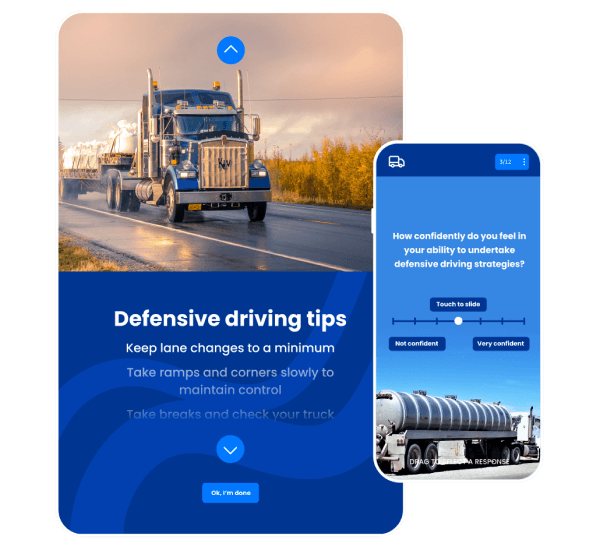 In just a few easy steps, anyone without coding knowledge can create courses using its user-friendly creator tool. Not only that, you can import pre-made courses from EdApp's fully editable course library where you can edit the content or immediately deliver it straight to your learners. 
Developed using the latest learning approaches and trends, the instructional designers at EdApp have created hundreds of engaging courses for organizations and enterprises all around the world. Some of the courses they've designed include digital marketing for marketing professionals, HIPAA courses for healthcare workers, and Basic Life Support or BLS training courses for first aid providers. 
EdApp also boasts of its microlearning and gamification features and templates. By using a microlearning design model, information is turned into easily digestible chunks of information coupled with gamification elements. As a result, it increases learner engagement and knowledge retention and in turn, boost employee morale and performance.
Due to the compact nature of microlessons, they're also easier to create, update, and distribute than traditional formats. This guarantees that learners have up-to-date information at their fingertips in the shortest time possible, whenever needed.
Features:
User-friendly authoring tool

Editable course library

50+ microlearning content templates

Gamification

Mobile learning
Cost: Free
Deliver training anytime and anywhere by signing up for EdApp today.
2. AcademyOcean
AcademyOcean is one of the best mobile learning training options to educate new and existing mobile staff. You can use this training management software to create interactive lessons using text, graphics, videos, and even quizzes instead of only forwarding them PDF or PPT copies of training modules. Course customization is possible, though it is limited in terms of branding. If needed, you may also provide them certificate at the end of the course to further motivate them and measure their progress. All of AcademyOcean's courses are accessible on their mobile app, so your learners may access training anytime and anywhere you choose.

Features:
Authoring tool

Customize courses

Completion certificate
Cost: Starts at 00 USD per month
3. Trainual
Onboarding and training employees have never been quick and easy with Trainual. This mLearning training platform has more than 150+ pre-built templates universal to different business industries, like a sales handbook, hiring checklist, orientation outline, and so many more. It also offers 30+ free Standard Operating Procedure (SOP) templates that you can use to document your organization's policies and procedures. All you need to do is a little adjusting to ensure that the content fits the internal tasks and processes you have at your company.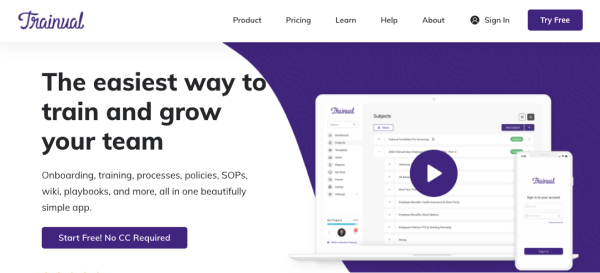 Although optional, you may also opt to store and organize your useful documents in Trainual's library section. This way, all courses will be easily accessible, searchable, and trackable by users anytime needed. 
Features:
150+ universal templates

30+ SOP templates

Library section
Cost: 9 USD/month
4. Zoho
With the Zoho learning platform, running and maintaining a mobile workforce is made simple. You may deploy self-paced courses to your mobile workforce and even enable collaborative learning through peer engagement with this single comprehensive platform. Additional employee engagement tools, like whiteboards, surveys, and in-app chat, can be used by your employees to discuss learning and share knowledge with their coworkers. Videos and recordings can also be added to your material if you want to add some fun to your static training programs.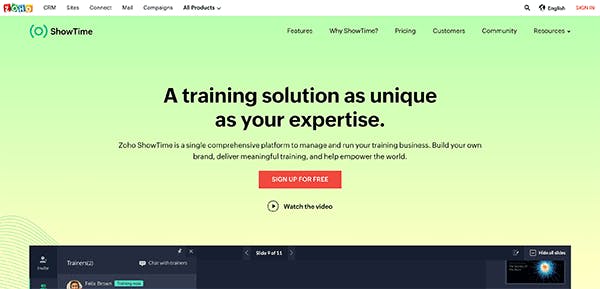 Features:
Self-paced courses

Collaborative learning

Virtual classroom

In-app messaging
Cost: Free, paid plans
5. Degreed
As an mLearning training portal and upskilling platform, Degreed can help you run both small and large-scale employee training programs with ease. Before you begin training your team, you can access the tool's analytics data and determine whether your employees need upskilling or reskilling. After this process, you can then start creating custom content pathways for each employee to help them become more proficient in skills that they lack. To help learners feel more motivated as they try to learn new skills, certificates are available after each course completion.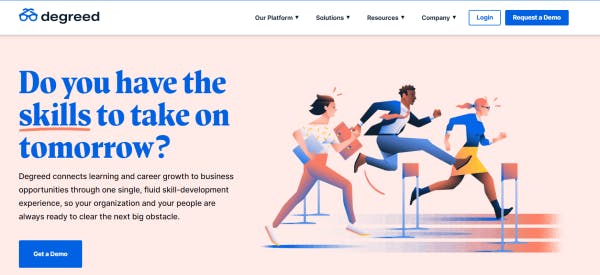 Features:
 Real-time analytics

Content pathways

Skill certificates
Cost: Paid plans
6. LearnWorlds
Making your information more engaging and interactive, rather than providing a static module created in a PDF file or PowerPoint presentation, is a great way to capture your learners' attention. This strategy is not only possible but easily attainable with LearnWorlds. Just write your content once and use this platform's eye-catching themes and styles to turn it into a nice-looking online course that your learners will surely enjoy. You can also combine your lessons with self-improvement quizzes, formal tests, and assignments to drive their confidence and boost learning retention.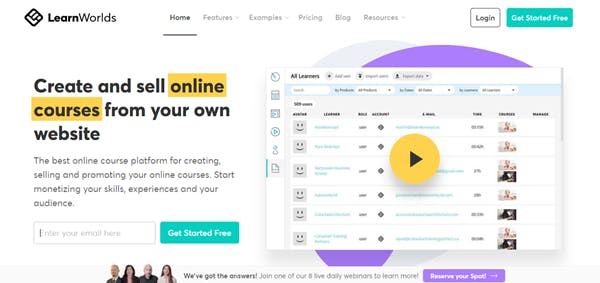 If needed, you can create a beautiful course player and schedule the delivery of these training materials with ease. To improve their scanning and reading, this platform also allows casual reading with note taking and highlighting. 
Features:
Course builder

Course templates

Quizzes, tests, assignments

Course player with note taking and highlighting
Cost: Starts at 4 USD/month
7. CreateLMS
CreateLMS is another great mLearning training portal that you can use to onboard your new employees faster and train your employees more efficiently. With its advanced course builder tool, you can create and manage eLearning courses and assessments, webinars, and blended training, all with ease. You can also keep your team engaged by mixing these formats: instructor-led training and assessments with self-paced courses or video and PPT with quizzes. To save yourself from the burden of building your training programs, feel free to grab some of their ready-made courses developed by their content partners and directly deploy them to your team.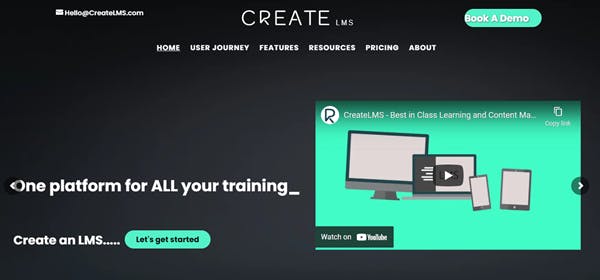 Whenever you have bandwidth issues hindering your online training, this platform got you covered. Thanks to its Network Attached Storage (NAS) solution, users can store, archive, and access all training content in one centralized location even without the use of an internet gateway.
Features:
Cost: 2 USD/year per user
8. Core Achieve
Core Achieve is an LMS that is useful for managers who would like to deploy custom training to their teams. It can accommodate a limitless number of end-users and learning materials, making it an ideal training platform for both large and small businesses. Core Achieve is a user-friendly tool and staff training program that lets you create, upload, and organize course materials, add quizzes and assessments to make them more engaging, track and manage progress, and much more.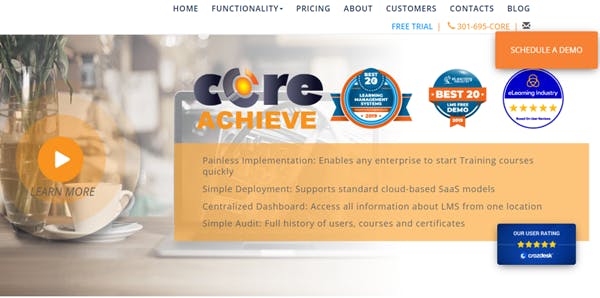 Features:
PaaS/SaaS

Course building

Content management

Analytics & reporting
Cost: Demo, paid plans
9. Learn Amp
Learn Amp is an all-in-one learning management system and online training engagement platform focused on helping businesses develop and retain their employees. With this mlearning training portal, your employees can develop their professional skills through social learning and peer-to-peer features like in-app messaging, self-generated content, discussion threads, event management, and group assignments. You can access performance reports easily through Learn Amp's built-in visual dashboard and based on these stats, you can also design learning pathways to further each employee's growth. Do note that if you want to try out this tool, you'll have to get a price quote from their site.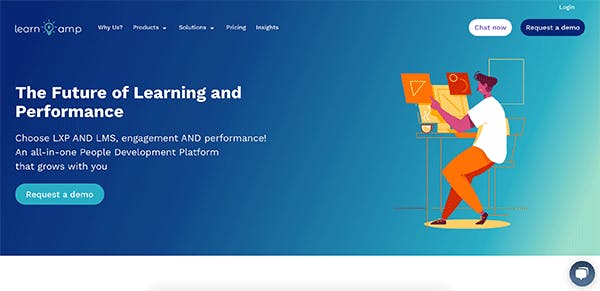 Features:
Social learning

Learning pathways

Visual dashboards
Cost: Paid plans
10. Cloud Academy
Cloud Academy is an mLearning Training portal that allows businesses to create highly comprehensive and targeted tech learning content for different industries, ranging from construction to healthcare to BLS training courses. Some of the ways you can maximize this web-based training platform include customizing exams using pre-built questions and giving users access to a vast content library on technology fundamentals. This training tool allows your employees to access learning resources even while offline and also comes with a Cloud Roster feature that encourages users to learn what skills they should train for by exploring in-demand skills from specific job roles. You do have to pay for a subscription to access all the best features but you can try the platform for free for 7 days.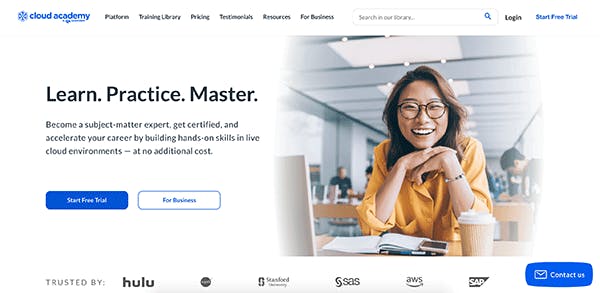 Features:
Customizable exams

Cloud roster

Training content library

Offline mode
Cost: 7-day free trial, starts at 9 USD/month