Coming up with group training ideas helps you spice up your regular training and engage employees with learning content. This helps increase participation and collaboration to make your training a success. To make learning work-related information fun, we've come up with 10 group training ideas to boost interest and motivation in your training sessions.
1. Collaborative Learning
Collaborative learning is a great way to see a glimpse of how everyone interacts in a group. This is where the synergy and group relationship develop so it's a crucial stage of team building. Good collaboration is important as it determines how successful a team is in performing their task. Each member of the group must be able to work together to achieve a common goal. By doing collaborative peer learning, they can grasp how everyone picks up information and how they translate that to their work habits and ethics.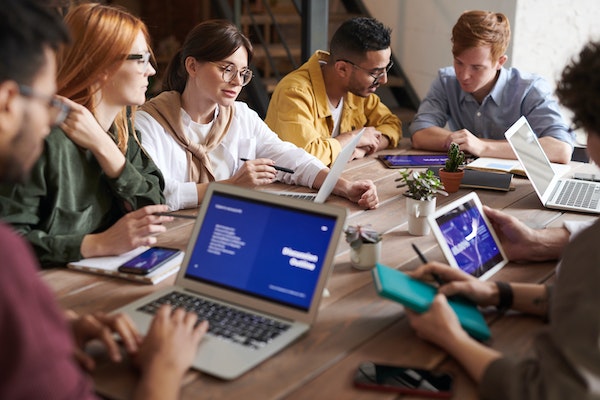 EdApp learning management system is a great collaborative learning tool that you can use to train your team members. With its intuitive authoring tool and fully editable course library, building your training is now a breeze.
Join for free and check out EdApp's group & team courses today! 
2. Effective Team Communication
Another group training idea that's very important is to improve the communication of your team. Effective communication is a soft skill that's key to smooth collaboration and successful high-performing teams. By giving your team members training that's dedicated to speaking and listening, they'll be given a chance to improve their communication skills. All healthy interpersonal relationships start with good communication so it's a great opportunity for everyone to learn and be great communicators.
Learn more about EdApp's Effective Communication and Speaking with Confidence courses. Don't forget to check out other free communication training for employees. 
3. Gamification
What better way to increase learning engagement than to make it fun through game-like courses? Gamifying your training makes it enjoyable for learners, which leads to higher completion rates. EdApp LMS has a gamification feature where you can use game elements in your courses with their gamification template.
You can also use leaderboards to encourage healthy competition in your teams and allow each team member to see their colleagues' progress. Along with gamification, EdApp also supports rewards, which can be used to motivate the learners to score better and complete the lessons. Elevate their training experience with this group training idea. 
4. Group Workshops
Another fun activity for your team is to enroll them in group workshops. It doesn't have to be related to their work responsibilities, it can be anything creative. Some workshop activities could be arts & crafts or anything unique for everyone to try. Being immersed in workshops can foster camaraderie and teamwork since everyone is going through a process that is new to them. Spending time with the team by learning new knowledge and skills is not something that can be taught, but something to be experienced. Giving this group training idea a try is worth all the good outcomes it can bring.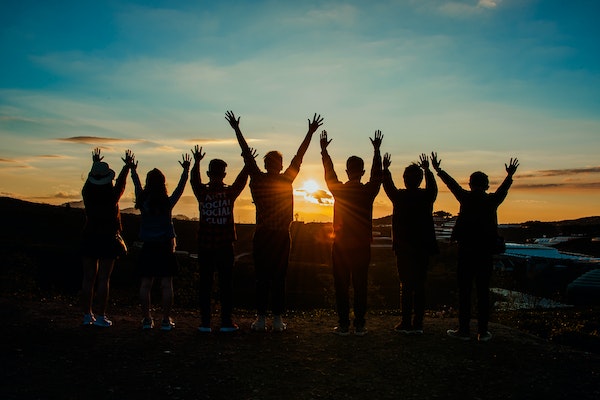 5. Icebreakers
Icebreakers are frequently used at the opening of a training program to keep the members comfortable. Ice breakers, as their name implies, are there to "break the ice," notably if the group environment is a little stuffy. Trivias are often used as icebreakers because they are simple to prepare and it awakens the participants' imaginations. Trivia questions could cover anything from broad to specific questions concerning the traits of your team.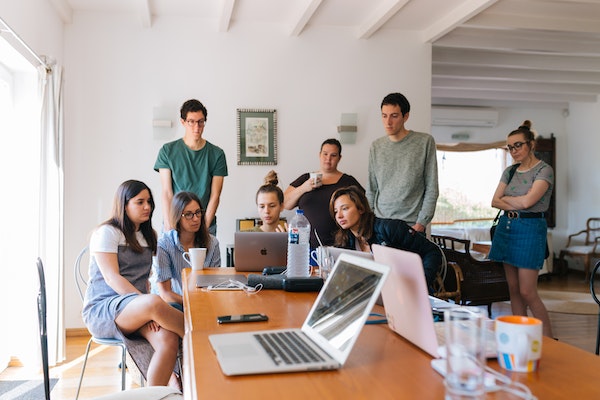 This exercise is a useful warm-up game to refocus and excite your group. Your icebreaker can be delivered through a variety of methods, including Edapp's Rapid Refresh. With the help of this quiz maker tool, you can effortlessly organize and transfer your selected trivia questions into a quiz.
6. Decision-Making Training
Oftentimes, a group leader must make necessary decisions for the team. They can start this process by relaying information and getting the team member's insights. Having decision-making training is helpful in their everyday work life as they'll know what to do moving forward when working as a team. This is especially helpful when discussing important decisions that will affect the entire team. It'll also be helpful to have a system of discussion until the team will arrive at a consensus.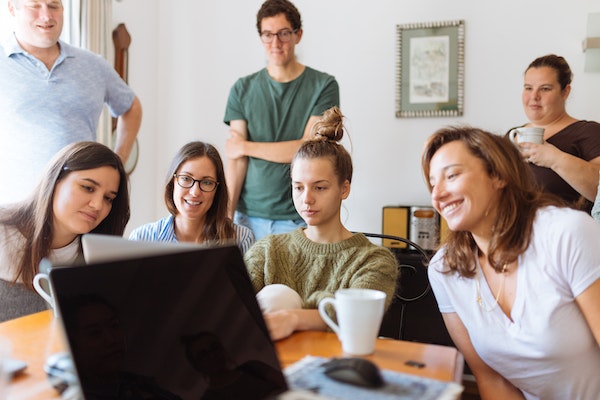 7. Feedback
Feedback is important when working with a group as it promotes self-awareness and from there, you'll see areas you can improve on. But then, not everyone can handle feedback and if done wrongly, it might give the opposite effect on the employee. Instead of performing better, it might lower their morale to the point that it'll affect their performance negatively. To counter this, a good group training idea is to hold training for feedback sessions to adjust to the feedback styles of the employees.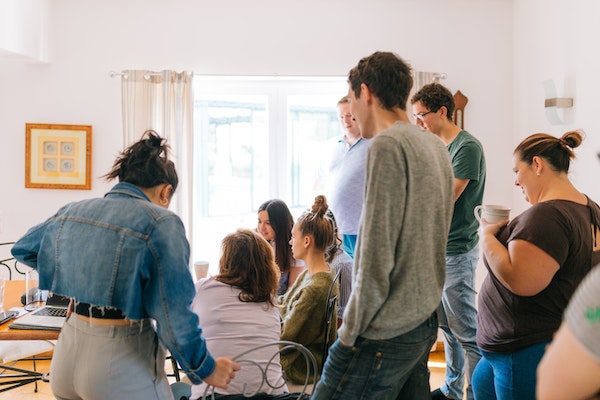 You can check out EdApp's Managing Difficult Conversations and Giving & Receiving Feedback courses if you need instructional materials to deploy to your team about proper feedback and conversations.
8. Breakout Rooms
Breakout spaces divide attendees into small teams, giving your group the chance to address any training course topics that they missed or were not covered. Additionally, they will be more comfortable in expressing their thoughts and opinions because sharing in a bigger group can be challenging for some. This group training idea makes for conversations that are more relaxed and meaningful. These breakout spaces can also be used to relate to more general learning goals or outcomes, such as presentation preparation, new initiatives application, and more.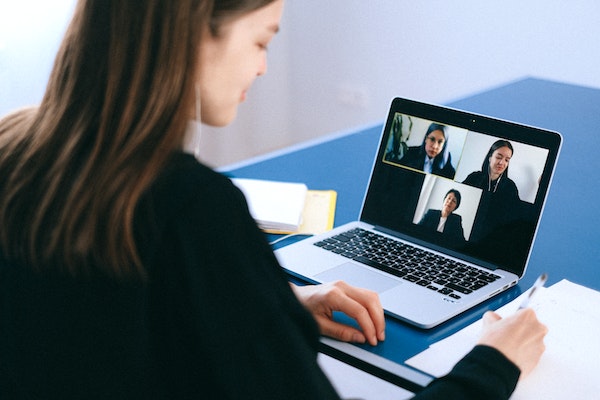 9. Digital Whiteboard
A great group training idea for individualized learning is using a digital whiteboard as a brainstorming tool. You may develop dynamic visual lectures, animated graphics, and even games using tools from Google Jamboard and Miro to engage everyone with your training materials. Team members can use a variety of media, including text, drawings, GIFs, animations, and photos, to share their insights. Because everyone can contribute ideas simultaneously, it fosters collaborative digital learning and is ideal for remote brainstorming sessions during the training. The materials from this session can then be used at any time as a reference.
10. Lunch and Learn
A lunch and learn is a group informal learning activity where a quick training session happens while everyone is eating lunch. Depending on your present workplace environment, this can be done either in person or digitally. A lunch and learn session brings employees from all departments together in a relaxed setting to connect and learn. This group training idea is perfect for training teams because, in addition to learning, they'll get to know more about their fellow teammates, have the chance to build good work relationships, and fit well with the company culture.