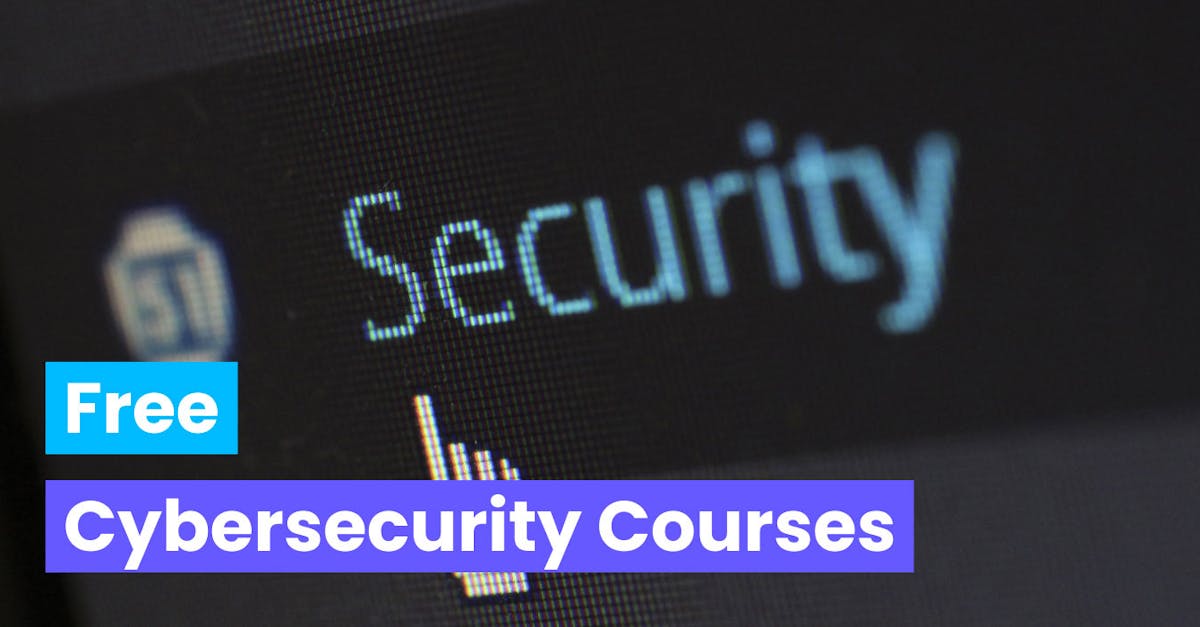 Modern life depends on online services, so having a better understanding of cybersecurity threats is vital. Cybersecurity is one of the fastest-growing professions in today's job market. It is also one of the most diverse career fields out there. Not only do you need to master the technology itself, but it's also critical to be well-versed in researching and understanding ever-evolving vulnerabilities.
Cybersecurity is one of the most important measures to take when training new or current employees. The importance of continuously training employees on cybersecurity comes from the rapid advancement of technology in our digital age, meaning that extra measures must be taken to ensure our information and knowledge are up-to-date.
Discover 10 free cybersecurity awareness training courses below.
1. Cybersecurity, EdApp
This Cybersecurity course is designed to help you protect yourselves and the company against cyber attacks and threats. This 9-part course aims to empower learners with an up-to-date guide based on how to recognise and mitigate any potential cyber threats.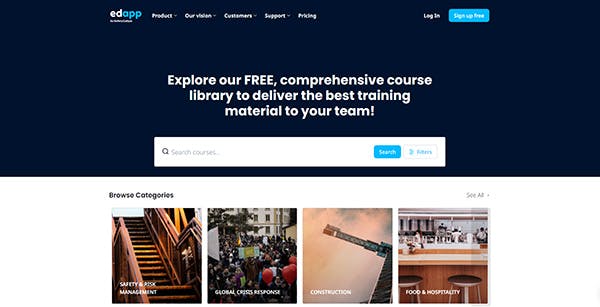 The course begins by introducing injection attacks, explaining broken authentication and session management, cross-site scripting, a review of the 3 most common attacks, broken access control, sensitive data exposure, cross-site request forgery, using components with known vulnerabilities, and under protected APIs.
2. Cybersecurity, Heimdal Security
The Cybersecurity Course for Beginners delivers a new lesson every two days for five weeks, all without the need to pay back any tuition loans. In terms of content, it aims to give you step-by-step advice for keeping your personal data out of nefarious hands and hackers with malicious intent. You'll learn how to set up a security system and acquire a basic cybersecurity vocabulary. You'll also learn to identify and eliminate the security holes in your system that make you vulnerable to cyber threats and breaches, and discover how cyberattacks work.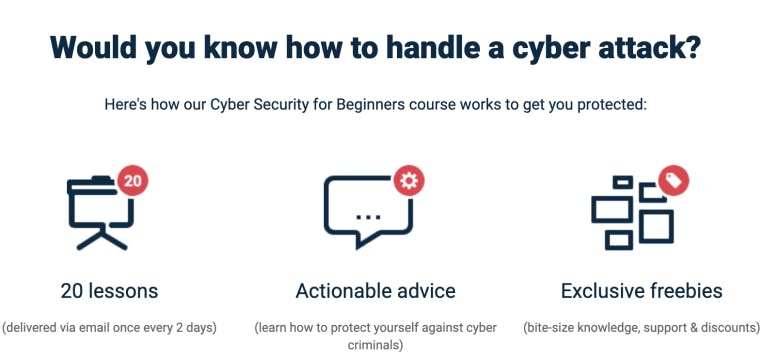 3. Cybersecurity, Sans Cyber Aces Online
This Cybersecurity course develops the knowledge and skills needed to master the core concepts of cybersecurity. Course material is updated regularly to keep pace with changes in technology and the threat landscape. Students come away with a solid foundation for building a career in cybersecurity or just strengthening their own home network.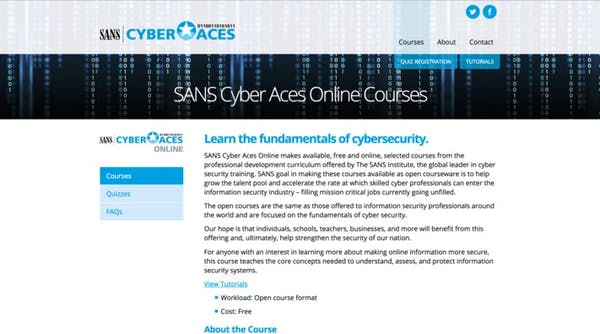 4. Introduction to Cybersecurity, Future Learn
The Introduction to Cybersecurity is one of the best free cybersecurity courses to consider. It offers a free taster to the subject and is accredited by the UK Government intelligence organization GCHQ, the global accreditation and examination institute APMG International, and The Institute of Information Security Professionals. In this course, you'll learn how to recognize online security threats that could harm you and explore the steps you can take to minimize your risk. The course will improve your online safety in the context of the wider world, introducing concepts like malware, denial of service, phishing, trojan virus, security controls, penetration testing, network security, cryptography, identity theft, and risk management.
5. Introduction to Cybersecurity, EdX
The Introduction to Cybersecurity course serves as an introduction to the exciting field of cybersecurity. In this course, you will gain an overview of the cybersecurity landscape as well as national (USA) and international perspectives on the field. We will cover the legal environment that impacts cybersecurity as well as predominant threat actors.

6. Cybersecurity, Oxford Home Study
Created by leading academics and experienced professionals, the free online cybersecurity courses explore the fundamentals of one of the world's most important subjects. Get to know the functions, objectives, and limitations of cybersecurity, along with the roles and responsibilities of primary cybersecurity personnel. Their free cybersecurity awareness training programs are perfect for job seekers and members of the workforce alike – anyone interested in staying safe online. Learn cybersecurity online for free, before progressing to a more advanced diploma program.

7. Cybersecurity course for beginners, UdeMy
This course will provide a wide overview of Cybersecurity concepts and practices and unfolds over 15 video training and supplemental substances. Beginning with the underlying fundamentals of cybersecurity, additional lessons discover center technologies along with encryption, sandboxing, firewall, intrusion detection, and antiviruses. Securing your WordPress website and your online identity is likewise featured, as are secure online transactions, email security, and how to conduct cyber activities. The Studying is self-paced, however, the complete series may be experienced in about one week.
8. Fundamentals for Cybersecurity Specialization, Coursera"
Throughout this specialization, you will learn concepts around cybersecurity tools and processes, system administration, operating system and database vulnerabilities, types of cyber attacks and basics of networking. You will also gain knowledge about important topics such as cryptography and digital forensics. The instructors are architects, Security Operation Center (SOC) analysts, and distinguished engineers who work with cybersecurity in their day-to-day lives at IBM with a worldwide perspective. They will share the skills that they need to secure IBM and its clients' security systems from unauthorized access and intrusion. The specialization is comprised of five courses that explore topics like hardware security, cryptography and software security.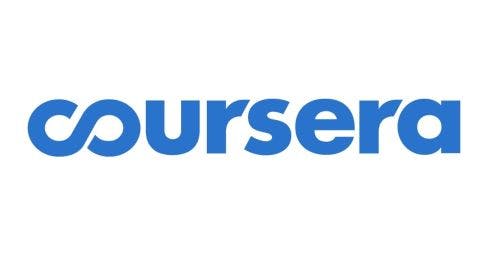 9. Securing Digital Democracy, University of Michigan
In the Securing Digital Democracy course, you'll learn what every citizen should know about the security risks–and future potential — of electronic voting and Internet voting. They'll take a look at the past, present, and future of election technologies and explore the various spaces intersected by voting, including computer security, human factors, public policy, and more.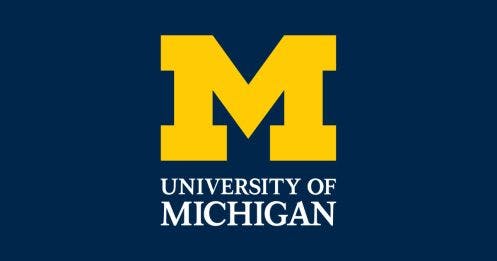 10. Foundations of Cybersecurity, Springboard
This Foundations of Cybersecurity course will provide the foundational concepts for the cybersecurity field. It will look at the field as a whole, examine various types of attacks, learn ways to protect our environments through tools and design, and wrap up looking at more advanced topics. With nearly 40 resources across nine core modules, the course is set up using a sequence that begins each module with a theory or concept, supports it with tactics, and then drives it home with case studies or videos.
11. Introduction to IT and Cybersecurity, Cybrary

Introduction to IT and Cybersecurity is a free online training course available in Cybrary. It's facilitated by cybersecurity analyst and programmer Pete Cipolone. This course is designed to provide your learners an overview of the foundational principles of cybersecurity and discuss the dangers that networks encounter such as cyber threats, regulations, and ethical considerations like how to stay ethical. Upon course completion, your learners will earn a certificate.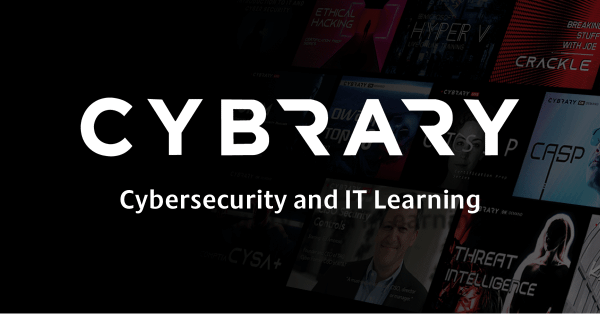 12. Introduction to Cybersecurity, Cisco Networking Academy
Introduction to Cybersecurity by Cisco Networking Academy is offered for free for professionals interested in learning appropriate protection measures online. This introductory course takes on a comprehensive discussion of cybersecurity and its impact. It also gives you a deeper understanding of the common cyber threats and vulnerabilities for companies and organizations, along with creating an incident response. This is a 15-hour instructor-led course that can be completed at the own convenience of your learners.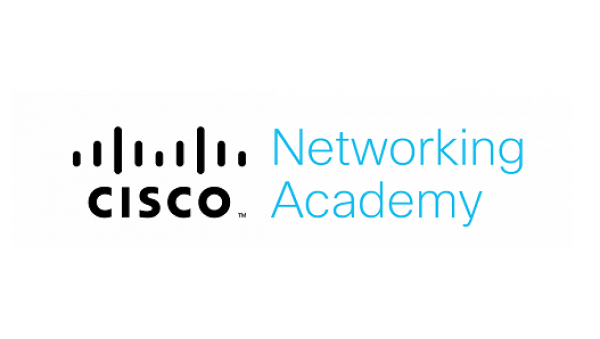 Cybersecurity awareness training
Cybersecurity awareness training is a way of focusing on information and application security and their relevant aspects. It is implemented through appropriate materials and techniques whose purpose is to instruct all employees in recognizing safety-relevant concepts and problems and behaving accordingly. During this activity, participants are the only recipients of the information.
The goal of the training is to present the topic of information security to a wider audience in an interesting, creative, and motivating way. It should be noted that the implementation of the training is an activity that is aimed at absolutely all employees and has a great impact on the organizational culture.
The training is planned as a formal activity that aims to build knowledge and skills related to information security. Training is a continuous activity that should be conducted for all users of the information system at all hierarchical levels.
The training's goal is to develop in each employee qualities that are considered critical and that need to be addressed during education. These are awareness, cautiousness, and accountability. Awareness indicates the characteristics of the employee to understand cybersecurity and relevant concepts. cautiousness refers to thinking about the impact of business and legal regulations and the responsibilities that arise from them. Accountability is the responsibility of an employee to recognize security incidents, act on them, and report them to the appropriate department in the organization.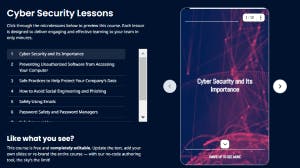 Why is security awareness training important?
Let's start with the obvious – today, life without the Internet is unthinkable. However, there is a real danger that these devices may be exposed to cyber-attacks and that the confidentiality, integrity, and availability of data may be compromised. IoT devices generate a large amount of data, so the question of the security of these devices and the entire IoT ecosystem is raised, as well as the question of privacy.
Also, in recent years, the number of cyber incidents and attacks has increased tremendously.
This is why employees should be trained on how to recognize threats and what are the safe practices when working on the Internet, especially within the framework of an enterprise IoT solution.
Cybersecurity training for employees
Modern society relies significantly on the benefits and innovations offered by information and communication technologies, which have become unavoidable factors in all spheres of life and activity. The development of communication technologies is happening at a high speed on a global level by connecting people and devices across the planet into a comprehensive system we call the Internet.
Endangering the security of cyberspace, be it cyber threats, all types of cybercrime and abuse, has long been a problem of modern corporations.
Existing human and material capacities, as well as the capacities of organizations, are not sufficient to ensure the required level of security in cyberspace. The result is an unequal level of user protection, which undermines the overall level of cyberspace protection, vulnerability to threats and attacks, and the inability to act to protect oneself.
In addition to raising the awareness of all employees about cybersecurity, it is important to raise the level of specialist knowledge in this field both among professionals and within the whole organizational levels. This can be achieved through formal, non-formal, and lifelong learning.
To change the behavior and habits of employees, it is necessary to think intensively, learn, and act in the field of raising awareness about cybersecurity. Raising awareness of cybersecurity aims to raise employee awareness and teach them certain knowledge and skills about security at different hierarchical levels.
No one within the organization is and should be exempt from programs and training of this kind. Raising awareness of cybersecurity is effective only if it is planned, implemented, evaluated, and improved according to certain guidelines. As part of such a program and training, employees are continuously acquainted with current topics in the field of cybersecurity and are instructed on the appropriate use of cybersecurity software and information resources to reduce the risk of potential security incidents.
Are you interested in learning more about EdApp and the course available? You can access courses on management, communications, and all sorts of other interesting topics on EdApp's mobile platform. Visit EdApp today to see what they offer. EdApp's multi-award-winning mobile app is the new standard in eLearning and offers support for microlearning, mobile learning, spaced repetition and gamification.
Check out EdApp's free and editable Cyber Security course.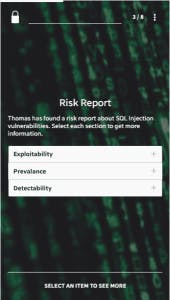 Other free course lists