Remote training is geared towards improving employee and team performance through training activities completed at their homes. Given our current climate in a post-COVID world, remote work and, in turn, remote training has become a decided mainstay. Remote training activities are now even more important for supporting your teams, boosting morale, maintaining high levels of employee performance, and more. Here are 10 customer service remote training activities.
1. Internal courses and knowledge testing
There are numerous LMS systems out there for managers and course creators to create courses for employees to learn and improve their existing customer service skills. Many companies such as EdApp have numerous features and techniques such as microlearning, spaced repetition and rapid refresh that can help your employees learn direct bits of information and improve their retention. Using these LMS platforms to create courses that are tailored for your specific customer service needs will allow you to train your employees at any time, anywhere they are.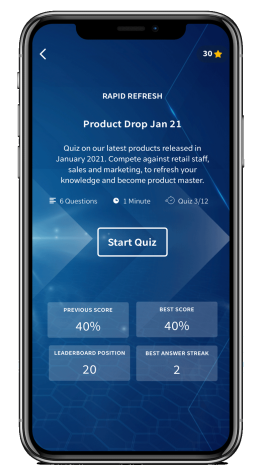 2. External courses
Free, external courses are available online that can be used to teach particular customer service skills. These training courses, especially ones in editable libraries, make it easy for training managers to find quality content to teach employees. These training courses can be world-class materials that will help elevate your customer service teams. It is recommended that you use external courses with features such as gamification that can maintain your employee's engagement.
3. Role playing
Role-playing activities are activities used by training managers to help employees experience possible situations they may face while on the job. These types of exercises can be hosted through your LMS through a virtual classrooms feature. Easily assign team members to carry out a certain role and track the results and follow-up with further reflection and feedback. This is also a great social activity to keep your teams connected and bounce ideas off each other.
From a business point of view, these activities can be useful in both individual training and team training scenarios. It can be instrumental when training new employees because it exposes them to situations they may not have been exposed to before. It is recommended that you do role-playing activities with your customer service team so that they can get used to different customer service scenarios before facing customers – and revisiting this exercise periodically.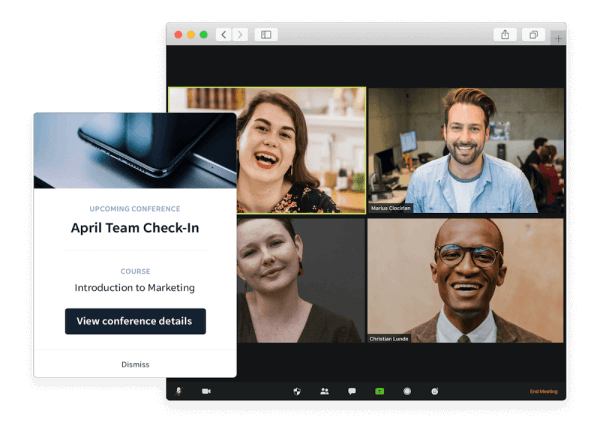 4. Product demos
Product demos are demonstration activities that managers and product creation teams use to teach products' features and qualities. These demonstrations will allow the employees to familiarize themselves with the product to present it effectively to the customers. Taking your teams through a product demo can be easily hosted on a learning platform like EdApp – within a course. When creating your course, simply select a video slide from the expansive template library and upload any video of your choice, like a product demo.
This hands-on experience will empower them to speak from the point of first-hand experience, and customers appreciate this. Doing product demonstrations can also serve as morale boosters as employees may feel more valued when they get a chance to interact with the product they are selling. Product demonstrations are one of the easiest ways to get your employees acquainted with a particular product or service.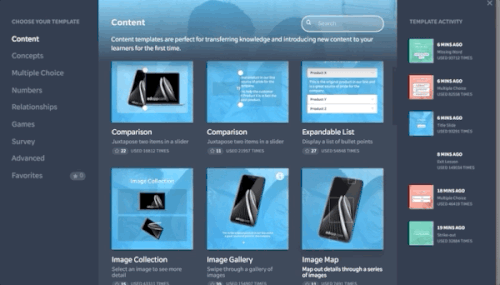 5. Five whys
The technique works to answer 5 questions (why) when a problem is identified with the idea of the root problem being identified by the time the final why is asked. After identifying the root problem, the countermeasure to fix this problem should be employed, which should fix the initial issue in theory. Teaching employees in your customer service team to quickly ask and answer these five questions should help with figuring out solutions promptly. This kind of activity can also be hosted on your LMS through a discussions and assignments feature, which opens up coach-based discussions and reflection. It would help if you did the five whys technique with your customer service team so that they can learn how to solve problems quickly and effectively on their own.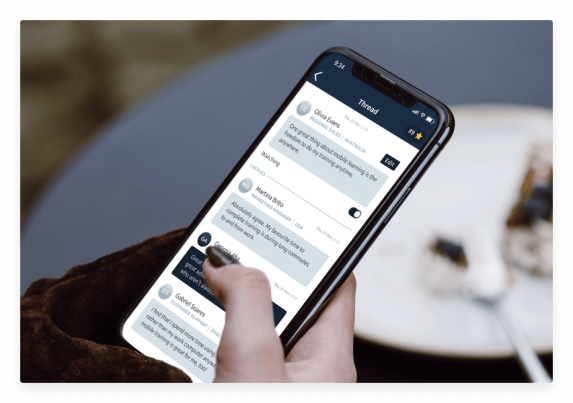 6. Name the emotion game
This type of activity helps customer service employees identify emotions being conveyed by customers so that they can react accordingly. This is one of the few remote training activities that can put employees in these situations in a training environment. The Emotion Phone Game is good because emotions are sometimes difficult to identify over the phone, and employees who can master this game will soon become customer favorites. Simply create any gamification template slide from your online training platform to facilitate this, which is fully customizable to suit your teams' needs. This is a recommended activity for your team because they will learn how to put themselves in the customer's shoes.
7. Telephone customer interviews
Customer interviews serve as a way for your customer service team to hear directly from their customers how they feel when they speak to the company or use a particular product or service. This type of remote training activity helps employees view the experiences of the customers on a more personal note and not just as another statistic. During customer interviews, in addition to finding out where customer service can be improved, your customer service team can also identify problems with products or services. Sometimes employees take criticism personally then this could affect their performance. Doing telephone customer interviews is good because customers can feel appreciated while employees learn how they feel.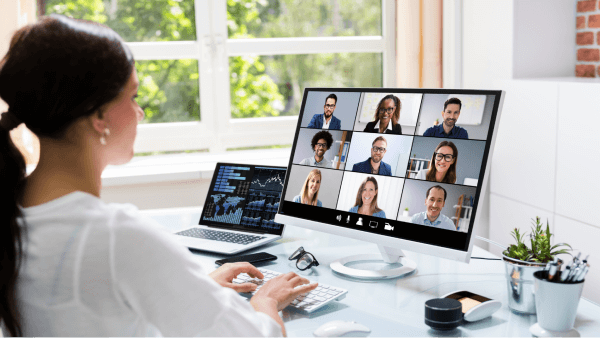 8. Knowledge Share
Knowledge share allows your customer service team members to share experiences to learn effective ways to deal with problems. They are good because they expose team members to the realities of the job and provide them with acceptable reactions. It is good for you to do them with your team to boost morale. Knowledge share activities can have a negative impact if team members don't take them seriously. Do these activities with your customer service team because it will make them feel a sense of togetherness in this time of social distancing.
9. Secret Caller
The purpose of a secret caller is to identify everyday issues that go unnoticed by customer service team managers. A secret caller can highlight key areas and personnel that need to be addressed.  One good thing that comes from doing secret calls is your employees will be on their best behavior if they are aware, but on the other hand, this could also make them nervous and make mistakes. You can do secret calls as a way to keep your employees in check while gathering useful information.
10. Software Training
Doing software training educates your customer service team on the interfaces and software they need to do their job effectively.  Remote software training serves as a way to educate your team regardless of their location. These training activities will keep your team motivated and appreciated as part of the company. Unfortunately, some software may be more difficult to learn outside of a face-to-face environment. It is recommended that you do regular software training exercises to improve and maintain productivity.