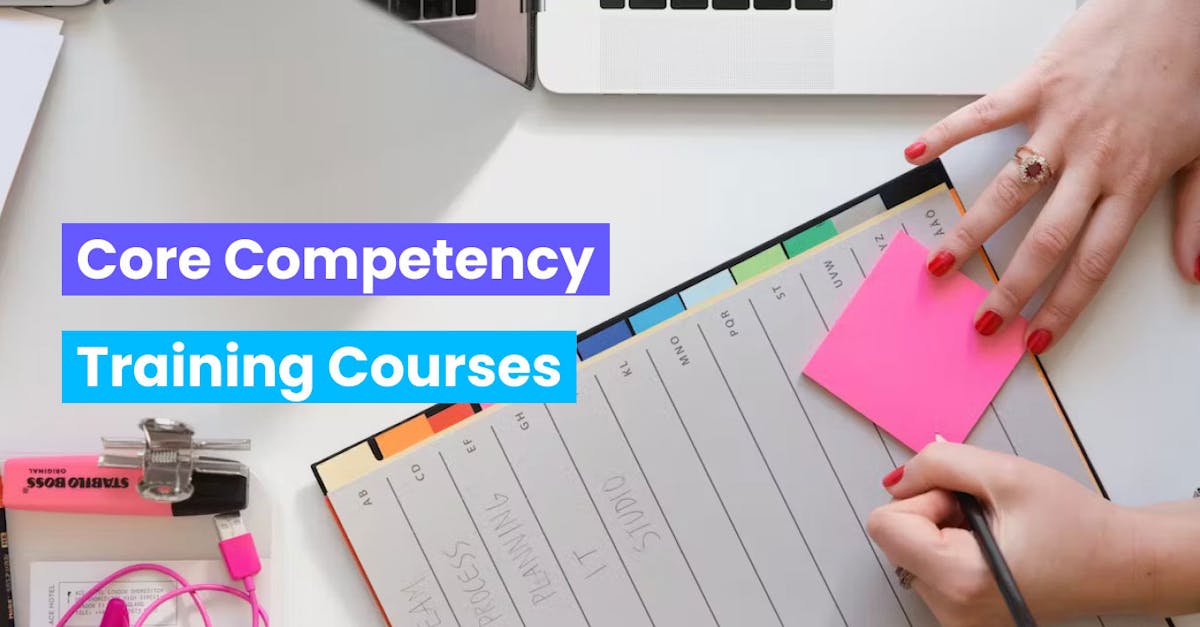 Whether it's learning something new or honing existing skills, core competency training courses are designed to make work life a breeze. And if you're on the hunt for training materials, we've got just the thing for you! In this article, we've rounded up 20 core competency courses from different industries to help you boost your skills and take your performance to the next level.
1. Effective Communication
First on this list of core competency training courses is Effective Communication by EdApp. It's a free training program that's all about improving face-to-face, virtual, and written communication skills that are so crucial in the workplace.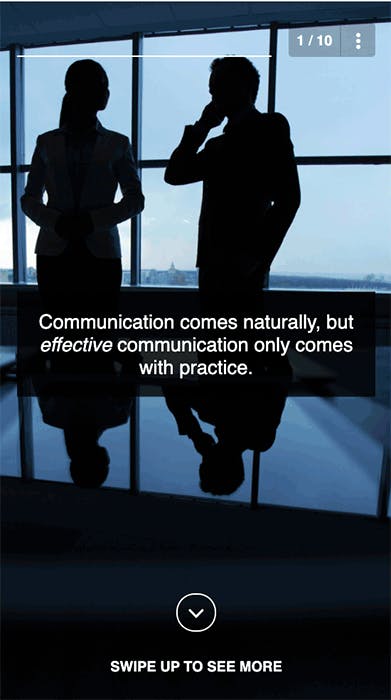 You will learn practical techniques to enhance your communication abilities and boost your confidence. There's even a particular lesson on public speaking, where you'll get insider tips on how to be a rockstar speaker. This can be a huge game-changer when it comes to interacting with and influencing your customers.
As more organizations are shifting to remote or hybrid setups, virtual meetings are becoming the norm. With this course, you will learn how to be a more engaging communicator in virtual environments. Lastly, there's a quick refresher quiz at the end of the course, so you can check your understanding and recall the key points.
2. Time Management
For anyone involved in sales, the saying that goes "time is money" couldn't be truer. Unfortunately, not everyone is completely organized and manages their time effectively in sales, and this could mean many missed opportunities for these people. The Sales Professionals' Guide to Time Management by EdApp will help effectively improve your time management skills.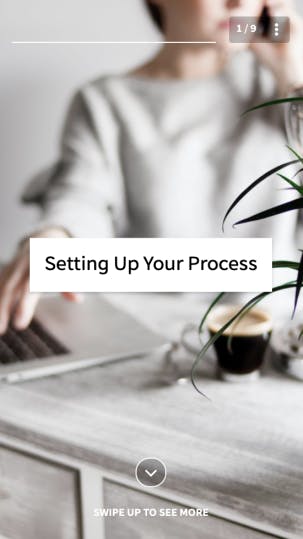 3. Team Leadership
A lot of companies in various industries use different teams in their departments. EdApp's Stepping into Team Leadership course teaches strategies on how to work well in teams and also how to be an effective and constructive leader. Team members will perform better when the teams are led by competent leaders who understand their perspectives and provide clear responsibilities. This course will help you to develop these leadership skills.
4. Team Player
How to be a Team Player is an EdApp course that teaches employees how to be team players and not just effective lone wolves. The course focuses on honing interpersonal skills by being a team player in the retail industry. Workers who take the course will learn how to handle interruptions while working and, most importantly, how to effectively communicate what's on their minds with the rest of your team.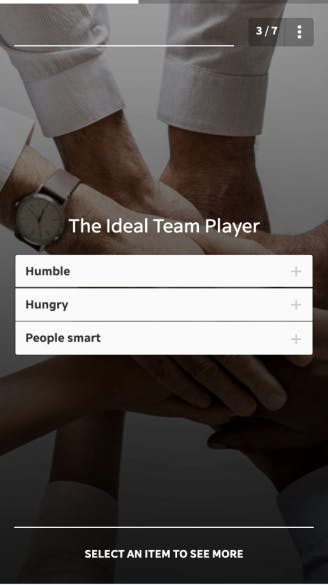 5. Empathetic
Oftentimes you will hear the phrase "put yourself in the customer's shoes," but it is not often that you are told that leaders should try to put themselves in their employee's shoes. This is a course that teaches leaders how to build empathy as part of their soft-skills and emotional-intelligence by making their employees feel understood. Leaders will learn how to make empathy a part of the collaboration process, which will, in turn, improve teams.
6. Food Safety
In the hospitality industry, food hygiene is one of the most important training competencies. This course teaches about the FDA Food Code and the five key public health interventions expected from food service providers. Because the specific food safety standards vary, the course focuses on the Food and Drug Food code of 2017.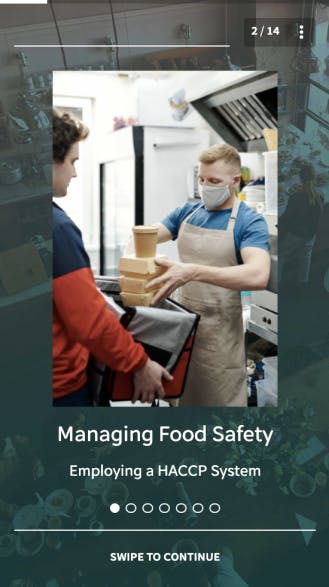 7. Harnessing
If you work in the construction industry, you may encounter many situations in which you need to implement proper fall protection plans. This skills-training course provides information on the Personal Fall Arrest System, how to select the right system, how to utilize that system, how to inspect it, and how to maintain and clean the system.
8. Job site clean-up
Another core competency in the construction industry is how to clean the work area. This course will teach the most efficient and effective ways that a construction worker can get to the job site clean before, during, and after use.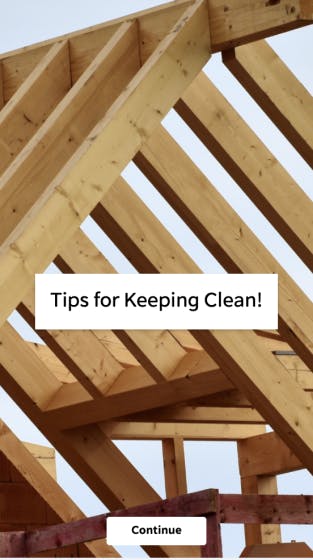 9. Alcohol safety
Hospitality service members such as bartenders, sommeliers, and waiters can use the course to learn about the responsible service of alcohol. The course teaches how to clean and sanitize utensils and cutleries. It also teaches how to work with difficult customers. As an added bonus, the liquor laws for the US, Australia, and the UK are also taught.
10. Clean and Hygienic
Whether you work in construction, hospitality, or pretty much any industry that requires you to do some cleaning, this is a course that will help you develop clean and hygienic competency skills. The course outlines how to choose the correct chemicals to clean in all situations.
11. Sanitary
The hospitality industry is one that emphasizes the need to be sanitary. This course teaches proper practices for servicing and cleaning private areas, public areas restrooms. If you would like your workers to demonstrate your company's commitment to better customer service and good hygiene, you should have them enroll in this course.
12. Social Media and Electronic Communication
If you want a course that's going to help you keep up with changing the way the world currently communicates, this is the course you need. This course is geared towards improving communication via social media in the retail industry by teaching effective social media engagement strategies.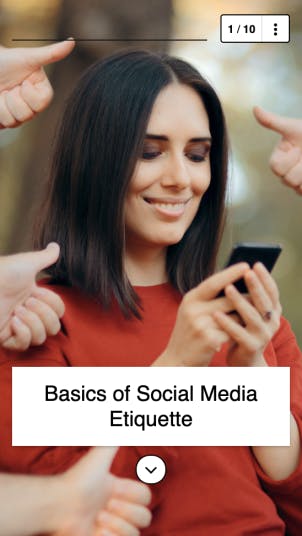 13. Advanced Negotiation
Negotiation, among other people-skills, is a core skill that is beneficial in almost any industry, but this course further teaches strategies for more advanced negotiators. The course will train your employees on the processes, implementation, information sharing, and correlations, which all are vital characteristics for successful negotiations.
14. SEO
For employees, marketers, and business owners who would like to optimize their company's websites, this course is just right for you. Learners will learn a 5-point SEO (Search Engine Optimization) action plan that can be used as a guide when strategizing.
15. Task Creation and Management
In the retail and manufacturing industries, you need to know the best ways to create and manage the many tasks that are assigned. This course teaches how to mark tasks as complete, how to assign tasks, and more. After completing the course, task management will be a lot easier.
16. Welding Safety
This welding safety course can help construction professionals develop an important core competency. The course focuses on the fundamentals of welding, the risks involved in doing this job, and the best ways to protect themselves against the risks involved in welding.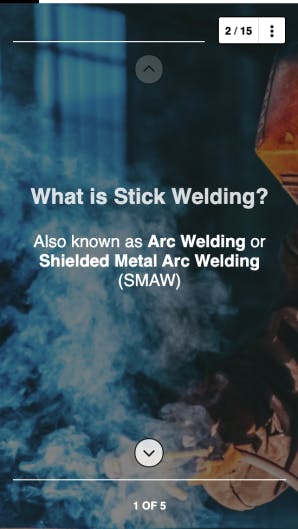 17. Scaffold Safety
It is almost a given that if you work in the construction industry, you're going to work on scaffolding. This means that this core competency is of utmost importance. This course aims to prevent scaffold-related accidents such as slipping, getting hit by falling objects, or non-sturdy support.
18. Driver Safety
This driver safety course is very useful to those in the transport and Logistics Industries. An employee who goes through the course will learn how to reduce the risks of road accidents.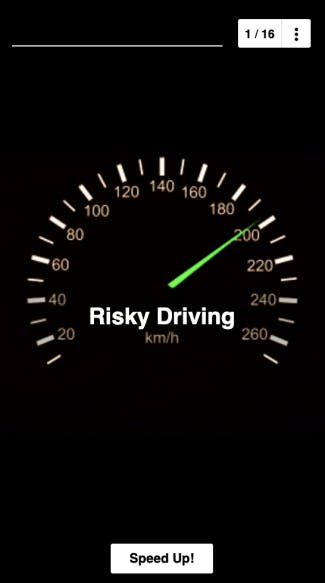 19. Stress management in leadership
If you would like your team leaders and managers to learn how to identify triggers of stress and then apply practical ways to deal with their stress, this is a course that you should enroll them in.
20. Active Listening in Sales
In the industry of sales, letting your clients and customers know that you are listening and paying attention to what they have to say is very important. The scores will teach you and your employees how to be a good listener, pay-attention to body-language and gesture, establish eye-contact when communicating face-to-face, and develop better listening skills to, in turn, boost your sales strategy. It tackles both verbal communication and non verbal communication.
Other free course lists