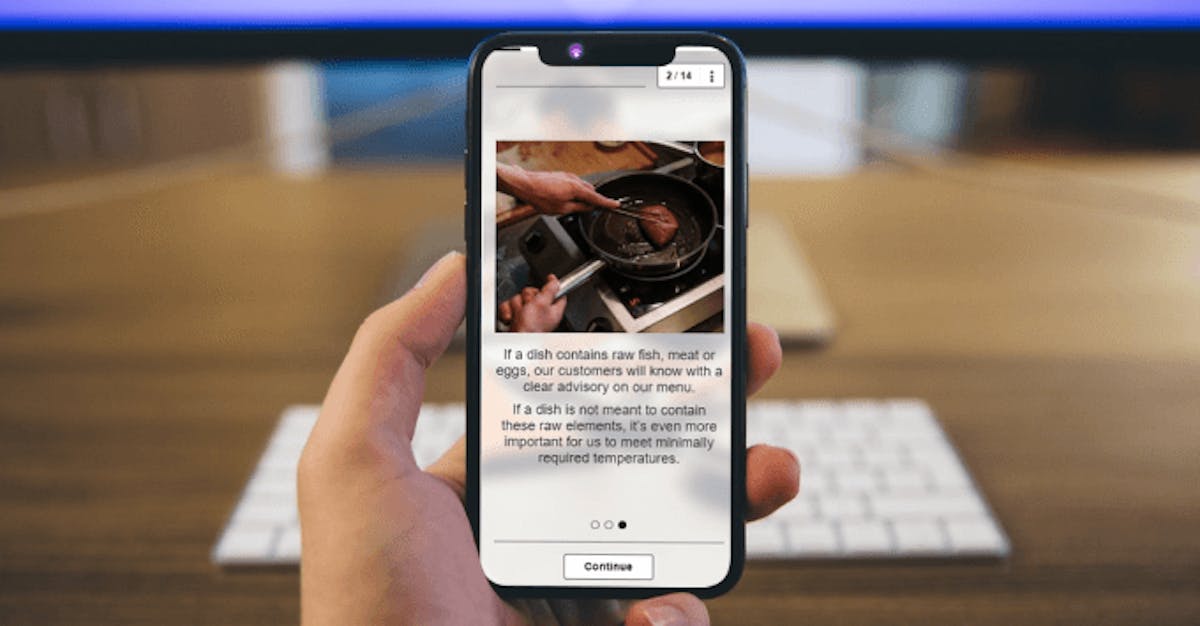 If someone gets sick after eating your food, chances are, you're never going to be serving them again. That's why any hospitality enterprise connected to food needs to have superb food hygiene training to keep its food supply safe, especially with the types of food that are perishable and easily contaminated, such as ready-to-eat foods, raw meat, poultry shellfish,  and unpasteurized foods.
The impact of food hygiene
A recent post from the Centers for Disease Control and Prevention (CDC) reports that in the U.S. alone, almost 50 million people get sick each year from contaminated food. Of those, roughly 130,000 end up in the hospital due to foodborne illness, and overall, there are about 3000 deaths. The latest information from the World Health Organization (WHO) shows that this is a global issue. The WHO states that annually, "unsafe food causes 600 million cases of foodborne diseases and 420,000 deaths". (WHO)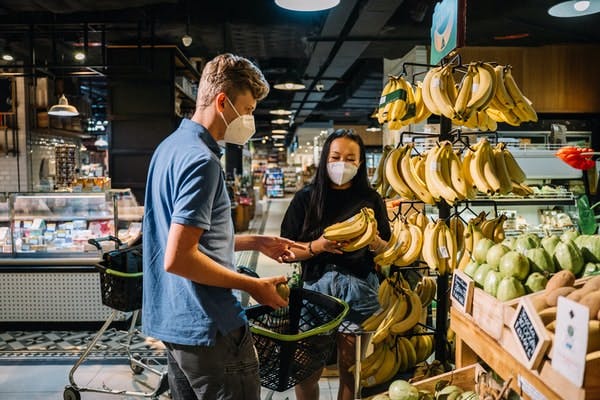 As an online article explained, a food-related sickness is the result of something eaten 12-48 hours before symptoms show up. Often then, the last eatery visited is blamed, even though it is truly innocent. This is often called "last meal bias". Unfortunately, this bias can have a negative impact on the eatery, hotel, caterer, etc., especially with today's social media options. Posting about food poisoning, however misguided, can ruin a reputation due to a violation of public health.
Many countries such as the US and UK have legislation allowing food poisoning victims to claim, and win, a refund or even compensation. But to be honest, that's not going to make the injured party feel much better, especially in extreme cases. Prevention of illnesses through stellar food hygiene training is truly the key.
Food hygiene training challenges
Do you say your organization already has food hygiene training? I am sure you are correct. Did you know, though, that studies have shown that there is often a gap between what is taught and what is learned? Even more important, what food handlers know is not always put into practice.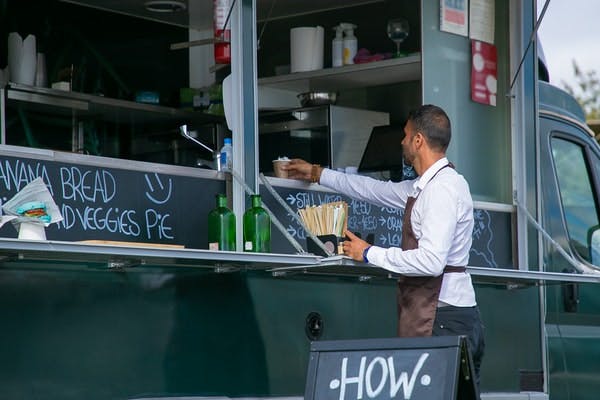 Teaching-learning gap
A recent empirical review included 35 studies that examined this gap. The majority of the studies found that the "commercial and residential food handlers had insufficient food safety knowledge, especially in the areas of foodborne pathogen and safe food-handling practices". (Study 1)
Knowledge-practice gap
In the above situation (teaching-learning gap), it's logical to think that your food hygiene training will close the gap. However, research shows that food handlers can have sufficient knowledge, yet not use it. Thus, their "attitudes and practices regarding certain food safety concepts" are less than acceptable. 
Take away: Once is not enough. Even if your food hygiene training is excellent, it is going to need refreshing from time to time.
Delivering food hygiene training
The age range of your hospitality organization's food workers is probably varied. Most likely, however, most of them are young. Consider that the average age of fast food workers in the U.S. is 27 and that many of them continue to work in food-related jobs in the hospitality industry.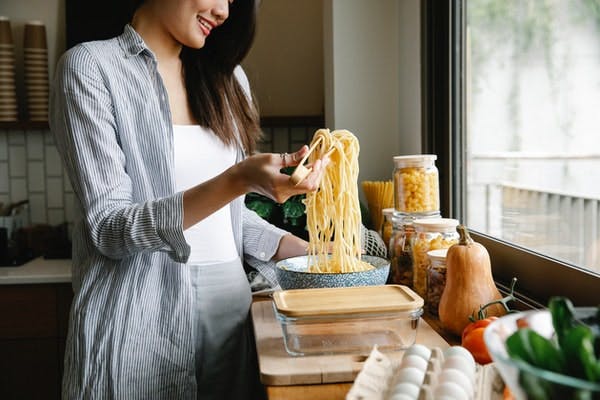 While the content is important, the delivery method can make or break the training's success. The data shows that "young people prefer interactive educational methods". Today, "interactive" translates to "mobile phone".
So, using a blended learning approach, including a mobile-first learning management system (LMS) is the optimal approach.
Food hygiene training guide
A top-tier LMS such as EdApp will have a free course library. These courses are ready to use as-is for your food safety education, with both broad topics and specific ones, such as mold training. They can also be edited to reflect your company's specific content and branding. Either way, they save you time since you don't have to start from scratch. Let's look at a few examples.
Start at the beginning
This free, completely editable Food Poisoning course sets the stage. It explains food poisoning for any food worker who is unsure of its definition. Then, the learner explores the differences between infectious viruses, harmful bacteria, and toxins. Finally, Lesson 3 begins to unpack ideas for how to keep your customers safe from food poisoning, food borne illness, hepatitis, vomiting, diarrhea, botulism, and other unwanted food illness outbreak. That includes keeping certain food refrigerated and keeping harmful substances, chemicals, and more from food to not contaminate them. The quiz checks learner knowledge.
It's a good starting point for food hygiene training. Since it is general with no specific branding, most hospitality organizations can use it "as is". However, adding branding is a global action and can be done in minutes.
Dive a little deeper
The lessons in the Food Prep course cover safety practices when working directly with food to avoid cross contamination. While the content is aimed specifically at food handlers, it is useful for a wider employee range. For example, knowing this information can help servers (waiters/waitresses) more easily spot food that might be "suspect" and make sure to provide clean utensils.  The review includes quiz questions to test what learners have internalized.
Again, this course is general both content- and branding-wise. So, it will suit "as is" for many hospitality enterprises, keeping in mind that branding is an "almost one-click" action.
Keeping it clean
As the old saying goes, "Cleanliness is next to…reduced food poisoning". Well, that's what they say in the hospitality industry anyway. These two courses cover that aspect.
The lessons in EdApp's Cleaning and Sanitizing in Hospitality course go beyond reminding you to wash hands.  It discusses many areas that can contribute to food issues: restrooms, dining areas, and public areas. The course also points out the important difference between cleaning and sanitation, and how to choose which is the better option.
This course focuses on the kitchen, along with the proper disposal of leftovers. After a basic introduction to food contamination, Lesson 2 covers best practices for reducing and/or eliminating harmful microbes in the kitchen, like e Coli, salmonella, escherichia, clostridium, listeria, and staphylococcus. Lesson 3 is a set of quiz questions designed to check knowledge so far. The last very important lesson deals with customer food issues: allergens that can be present in perfectly prepared food yet cause life-threatening situations.
Both of these "general content, no branding" courses can be used out-of-the-box. Yet, as mentioned before, branding can be done in minutes.
Don't forget management
Here is an opportunity to make sure your organizers and managers know what is expected of them through the Food Safety Standards course. Chances are, you will need to change some of the content to suit your country's rules and regulations. Please remember though that EdApp's rapid authoring tool makes this a quick and easy procedure. While you are at it, you can include your branding if you wish.
Replay at intervals
Remember that we mentioned above the importance of refreshing your employees' knowledge? EdApp's Rapid Refresh is the easy way to do this.
Via an easy-to-complete spreadsheet, you set up quizzes that are delivered at regular intervals to help learners check their understanding and reinforce learning. Timely analytics give you important feedback about where your employees are in their understanding. This helps to reduce both gaps we talked about before.
If you spot teaching-learning gaps, you can ask your employees to repeat the food hygiene training course through Brain Boost. Your learners will automatically receive the optimal learning tailored to their individual needs, so you don't have to worry about the details. For knowledge-practice gaps, set up meetings with your food workers to discuss ways in which they can use more of what they already know.
You may also be interested in: