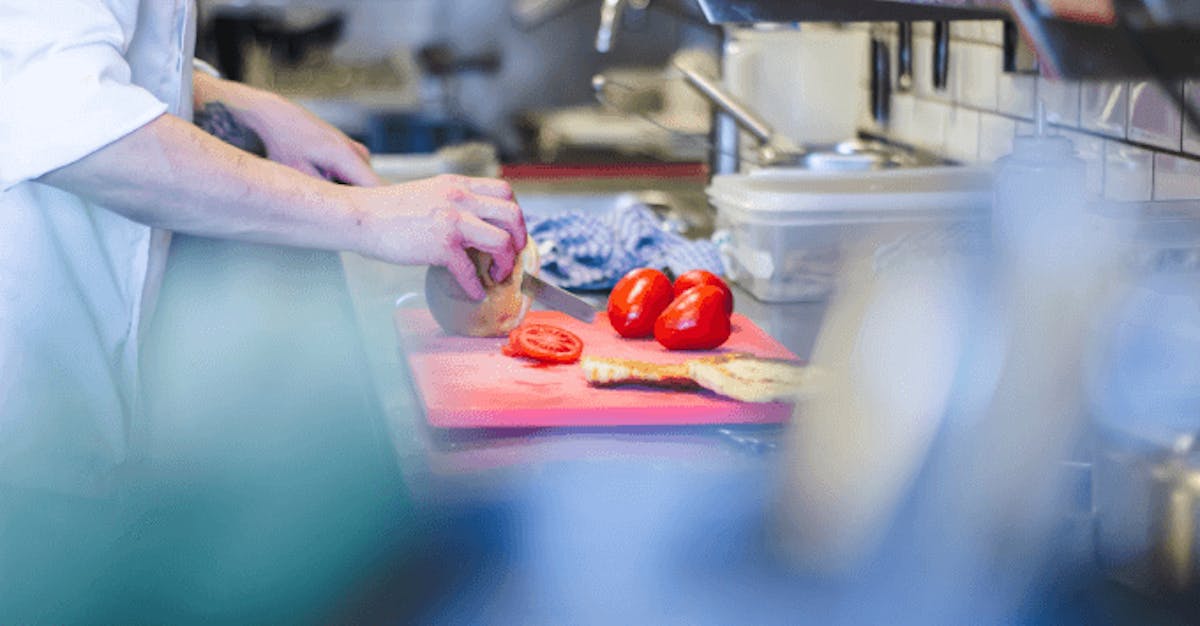 Food hygiene training is done to equip you and your team with the knowledge that will result in food safely being prepared and served in a hygienic situation. It is important now more than ever that you look into having your team enrolled in food hygiene courses online so they can learn the fundamentals of food safety to protect themselves, your business, and its customers. Find the top 10 food hygiene online training courses on this list that we curated to help you improve your team.
1. Food Delivery and Storage (EdApp)
We want to start where it all begins, the delivery and storage of your food. It is of utmost importance that the members of your staff recognize and respect that they should be carrying out the best food hygiene practices from the very first moment they come into contact with the food your business will be working with.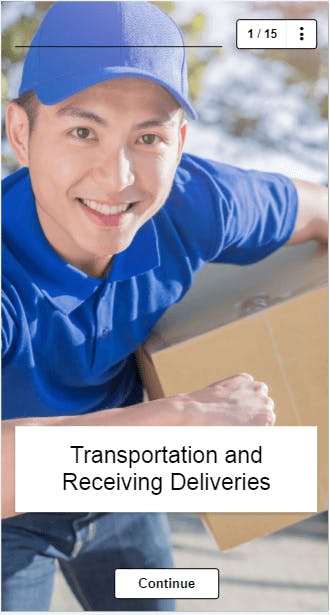 This moment is usually when the food is delivered. Many hygienic mistakes can be made at this point and everything can become a downward spiral after this. This Food Delivery and Storage course by EdApp covers food delivery and storage from multiple angles, so whatever your business, it is covered. If you are in the business of receiving raw materials and then storing them to make your finished product, this course will cover the best storage practices that you should follow to keep your food safe. On the other hand, if you are in the business of delivering the finished product to your customers, this course also covers the best hygienic ways to ensure that the food delivered to your customers is safe and ready to be consumed.
Price: Free
Scope: After enrolling in this course, your team will get access to lessons, following a microlearning design model, that teach how to properly transport and receive food deliveries, and how to properly cold store and dry store food in a hygienic way.
2. Food Safety Hazards (EdApp)
In any era, food safety should be of utmost importance for the workers and all other stakeholders in the food industry. Given the current situation of the pandemic, a lot of brick-and-mortar, face-to-face training courses are no longer available and you need an effective training solution that allows you and your team to do a food hygiene course online.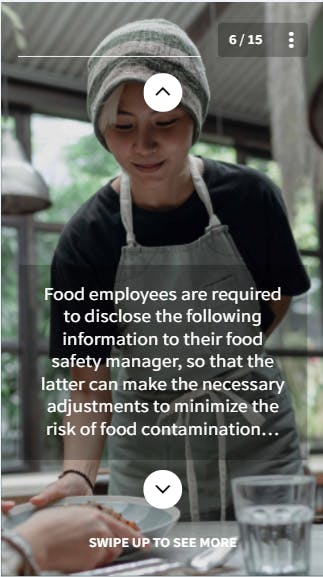 EdApp is known for quality microlearning courses, and this course is no different. Their Food Safety Hazards course teaches about the risk factors involved when handling food and what you and your team and need to know to look out for. Dealing with a lawsuit from a customer whose food was mishandled is one thing, but dealing with a customer whose health was adversely affected by food prepared at your establishment is even worse. Prevent all of these negative factors from becoming a part of your reality by properly training your team with this and other food safety courses from EdApp.
Price: Free
Scope: By enrolling your team in this food safety hazard course, you will see them learn about the risk factors concerning food safety, allergenic and physical food hazards, and biological and chemical food hazards.
3. Food Safety Standards (EdApp)
This course is especially useful for those of you who are looking for training material for an international team. EdApp created their Food Safety Standards course to cover food safety standards in the US, UK, and AU.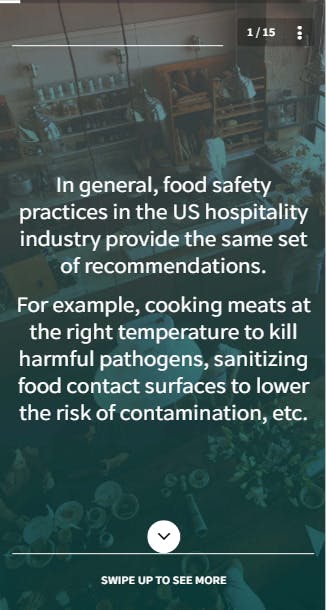 A team that studies with the scores will be outfitted with the knowledge that will allow them to operate within International Food Safety operating standards. Even though food safety recommendations are sometimes similar, such as cooking particular foods at particular temperatures to kill harmful pathogens, sanitation guidelines, and others, it is a must-have that your international team is fully caught up on all the international safety standards. In addition to guiding workers in America, England, and Australia, this course is also one that's can be edited to provide information on food safety that may vary from state to state or county to county.
Price: Free
Scope: This course provides information on food safety standards in the United States, Australia, and the United Kingdom. However, it can be edited using EdApp's intuitive content authoring tool to provide all information related to the food safety standards of any country or territory.
4. Food Safety Level 3 (Highfield)
Highfield has designed a food safety and hygiene course for supervisors and managers within the food industry. The Food Safety Level 3 course is aimed towards giving managers and supervisors the tools they will need to protect their staff members, their company, and their customers by informing their employees on their roles and responsibilities concerning microbiology, food poisoning and how to avoid it, how to control contamination hazards, how to properly clean and disinfect their work areas, and many other aspects of food hygiene and safety.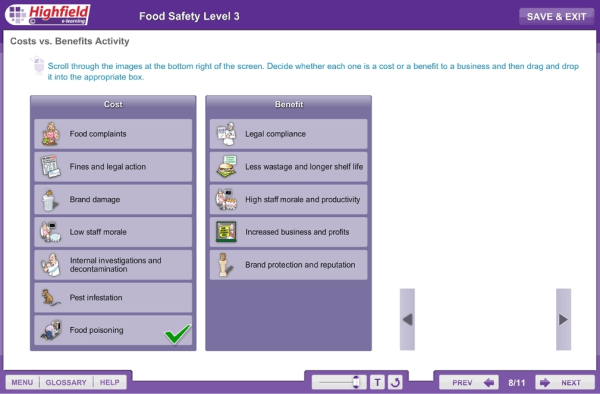 Unfortunately, this course is not editable so you will need to ensure that it suits all of your company's needs accurately before deploying it to your team. 
Price: £95-£175 per person depending on team size
Scope: The supervisor and manager's food safety course is quite detailed. It focuses on a range of topics that includes food safety, microbiological hazards, contamination hazards, personal hygiene, food poisoning, cleaning and disinfection, pest control, how to safety safely handle and store food, and many more.
5. Food Contamination (EdApp)
We're fairly sure that you've already heard the saying that prevention is better than cure. This is a piece of knowledge that can be considered as the foundation upon which this course was built.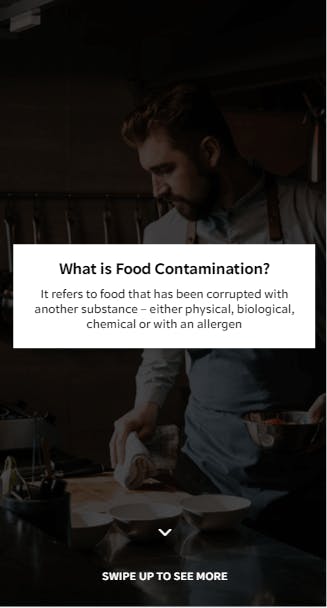 Food contamination is no joke and everyone knows this. One of the main issues in commercial kitchens is that the staff isn't fully educated on what food contamination is, how to prevent it, and what measures to take if food is suspected to be contaminated. EdApp is aiming to solve this problem once and for all. This should also be an aim of yours so, go ahead and enroll your team in this Food Contamination course. Your team will learn everything there is to know about food contamination, such as cross-contamination, cross-contamination allergens, and more. Remember what we said about prevention earlier? This is a course that teaches the right cleaning procedures as well to prevent food contamination.
Price: Free
Scope: The food contamination course is an editable one from EdApp in which your team members will be taught about all aspects of food contamination. This includes but is not limited to the correct cleaning procedures that should be followed in the kitchen, allergens, and cross-contamination.
6. Kitchen Operations (EdApp)
This editable Kitchen Operations course from EdApp is great as is, but can also be adjusted and tailored to uniquely fit the needs of your team. The kitchen is where it's at.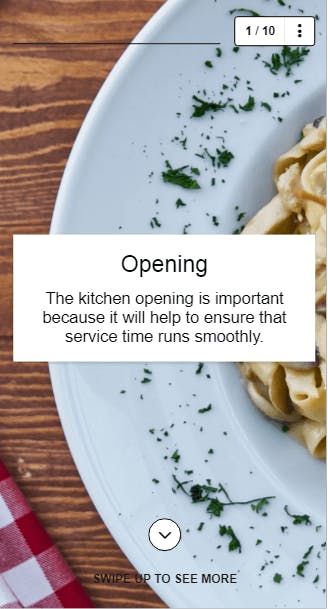 The kitchen is the engine of your operation, so no shortcuts or compromises should be made related to hygiene in your kitchen, and this course will see to that. Two of the key topics in the course are cleaning and sanitizing. Workers will be taken through the proper times and steps for cleaning throughout their shift. Learners will discover the uncommon multiple steps such as pre-clean, wash, rinse, sanitize final rinse, and dry, which need to be recognized when operating a kitchen. This course does a wonderful job of explaining all of these. The other vital part of keeping a safe and hygienic kitchen is sanitizing. Your employees will learn how to sanitize kitchen utensils and equipment after cleaning.
Price: Free
Scope: In addition to learning the finer details of cleaning and sanitizing and how they affect overall food hygiene in the kitchen, your employees will also learn how to properly open and close your kitchen for daily operations.
7. Dishwashing (EdApp)
How hard can it be to properly wash dishes? Do you really need to enroll your team into a course that will teach them how to do the dishes?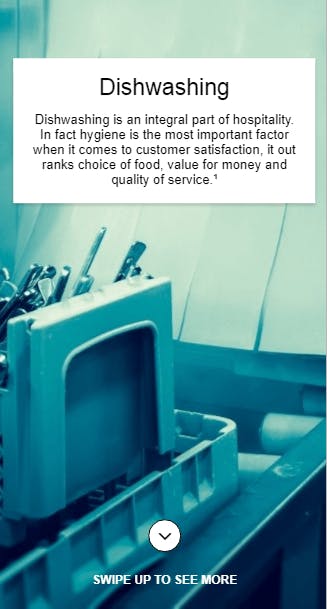 Shouldn't they already know how to do this from their home? Well, the answer to all of these questions is yes. Dishwashing is a vital component of keeping a kitchen in top-notch hygiene standards. The dishwashing aspects of a commercial kitchen include more than just the basic procedures that your employees do at home and they need to be properly trained on the best practices for waste disposal, using dishwashers properly all while working with chemicals that they need to use to keep both their environment and the kitchen utensils clean. This Dishwashing course from EdApp will ensure that no harmful pathogens are transferred from your kitchen via utensils to your customers, keeping both your business and your customers safe.
Price: Free
Scope: Without a doubt, this is the best course on the market that covers hygiene practices when washing dishes, how to safely use the waste disposal and dishwashing units in the kitchen, and how to properly use chemicals the clean dishes.
8. Level 2 Food Safety & Hygiene for Catering (Virtual College)
Here is a city and guilds accredited program that covers the catering aspects of food safety and hygiene. Your team should be aware of the food safety hygiene standards involving cleaning and disinfecting equipment, how to safely store and prepare food, how to control pests in the kitchen, and other general rules applying to safely handling food.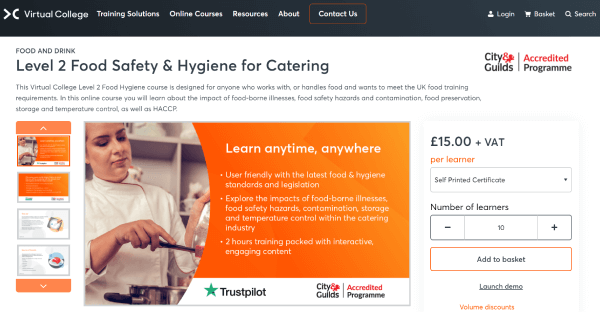 They should not only be aware of but should also be complying with these standards and this Level 2 Food Safety & Hygiene for Catering course aims to make sure they are doing just that. This course is 100% online so Learners have the option to learn whenever they want. If you are a supervisor or manager, this course will also provide you with or refresh your knowledge as it relates to food safety in the industry, so it is for everyone involved in your business.
Price: £15.00 + VAT
Scope: Students who take this course will learn about the impact of food-borne illnesses, food law, food safety hazards and contamination, and food preservation storage and temperature control.
9. Level 3 Food Safety and Hygiene for Supervisors (Virtual College)
This Level 3 Food Safety and Hygiene for Supervisors course designed by Virtual College serves as training for managers in the food industry. The course is city and guilds accredited so that is a plus.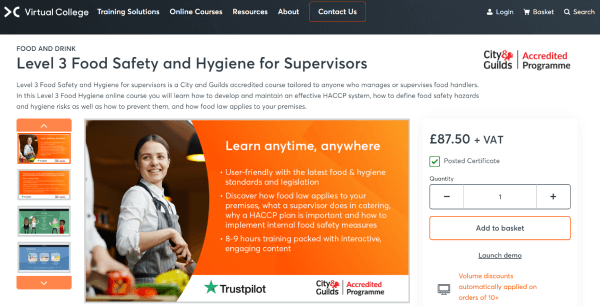 The course was designed for management professionals in the food business and aims to help managers and supervisors comply with the Food Hygiene Regulations 2005, Regulation (EC) 852/2004 of the European Parliament on the Hygiene of Foodstuffs, and the Food Safety Act 1990. The course does build on some of the knowledge that is gained from the level 2 variant so unfortunately, it is not 100% beneficial as a standalone course. Even though the information garnered from the course can be applied to kitchens all over the world, the course does focus on European standards and can be somewhat limiting.
Price:  £87.50 + VAT
Scope: Participants of the course will go through a wide range of topics relating to food hygiene such as food safety hazards and contamination, food preservation, microbiology, food-borne illnesses, cleaning and disinfection, personal hygiene, pest control, and many others.
10. Food Prep (EdApp)
This is a course that you should be expecting to find on this list. Food preparation is one of the most important aspects of having an overall hygienic culinary situation.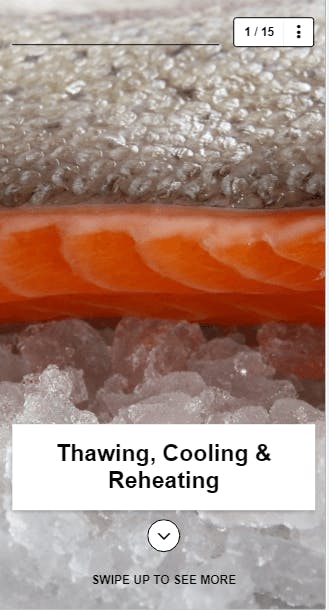 This is one of the initial stages of food presentation, so food preparation cannot be overlooked. This Food Prep course by EdApp not only includes lessons on food preparation but also provides details on how different types of foods should be prepared, and also has teachable opportunities for hygienic material.  In all the stages of food preparation such as thawing, cooling, retreating, and more, there are opportunities for unsanitary mistakes to be made. A course such as this will teach members of the hospitality industry in charge of preparing food various compliance procedures that need to be observed.
Price: Free
Scope: If you are looking for a course that will teach your team hygienic ways to thaw, cool, and reheat different types of food, then you're on the right track. You should also be looking for a course that will teach your team the right practices to observe when dealing with eggs and different food produce, and also teach them all the aspects of cooking compliance. This is the course that does all of that.