Having an effective training program not only brings monetary benefits to your organization, but also integral rewards like new skills and knowledge to your learners. Here are some tips to improve your HACCP certification program so that you can continually bring value to your clients. 
Tip to Improve your HACCP Certification Program #1 – Make Training Accessible
With corporate and compliance training programs becoming readily available on remote training software and educational platforms, you can make your HACCP certification program more accessible by doing the same. The world is adjusting from face-to-face and instructor-led training to remote work and learning environment; you shouldn't get left behind or resist change. After all, better training accessibility allows more people to learn and apply food safety standards and procedures.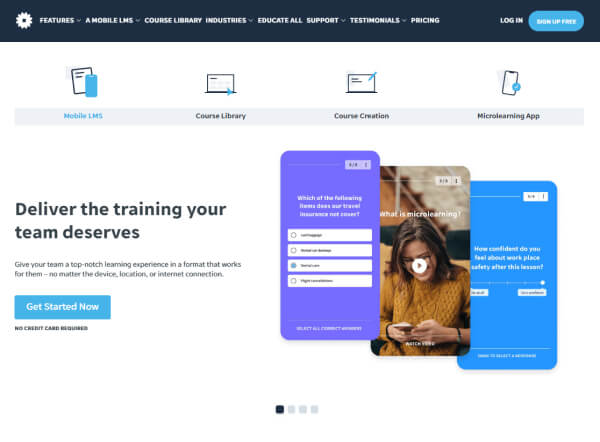 Put your HACCP certification program in your learners' pockets. With EdApp, an award-winning micro learning app, your learners can access bite-sized online courses from their smartphone – or any device – whenever they have five minutes to spare. No internet required! But, if you have a learning solution that you already love to use, EdApp can work with that. Some tools and learning platforms are better together. Use any of EdApp's integrations, such as Cornerstone, Canva, or Zapier, to make learning easier for you and your teams. 
Check out EdApp for free and start improving your HACCP certification program today!
Tip to Improve your HACCP Certification Program #2 – Make Training Flexible
Learning or training doesn't have to be done in-person or on-site anymore. With self-paced learning platforms, your learners are in charge of their learning experience. Whether they're learning from their mobile devices or computers, they should be able to continue learning on any platform and in their own time.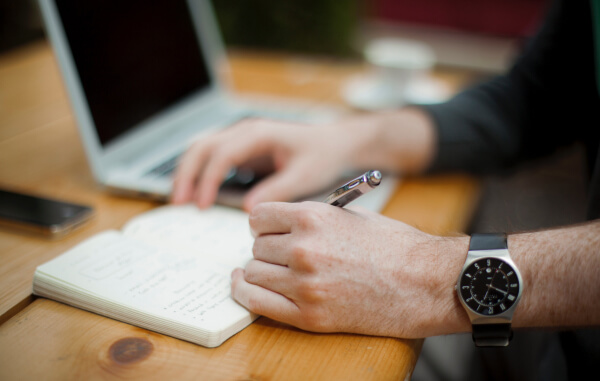 As mentioned above, EdApp is a microlearning app. It fulfills your team's learning needs by allows them to interact with highly-targeted lessons in short bursts, so they can easily digest and retain key concepts you need them to understand. No more struggling with short attention spans or conflicting schedules. Also, with EdApp's cross-platform functionality, improved desktop experience, and user-friendly mobile app, you can provide training and certification programs that your learners can do anytime and anywhere. 
Tip to Improve your HACCP Certification Program #3 – Add Interactivity and Rewards
With learning and training material being hosted on online platforms, courses are developed with interactive elements like surveys, videos, and clickable graphics. Game-based elements such as scoring systems, virtual currencies, and timed sections are also added to make learning more fun. Some gamified learning platforms take this to the next level and offer real-world prizes that learners can earn and then redeem by performing well in their learning courses.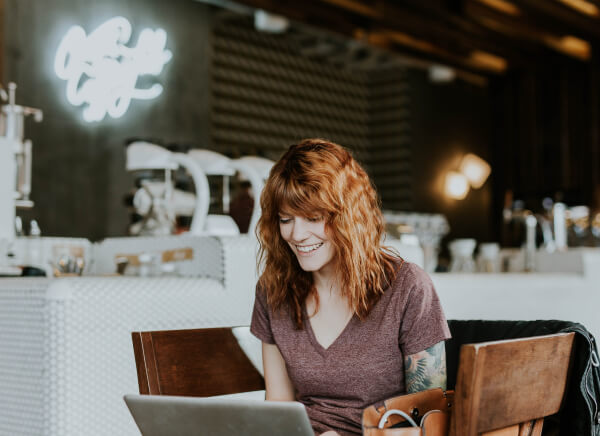 Motivate your team to get their learning done quickly with the gamification strategy. Learners can earn Stars, EdApp's virtual currency, and use them to win real rewards. While the biggest achievement here is getting certified, you can still make their learning feel even more rewarding with extra prizes. Using EdApp's intuitive template library, you can use game-like lesson slides such as Jeopardy and Letter Jumble to make your HACCP certification program feel more like playing a game and less like work. 
Tip to Improve your HACCP Certification Program #4 – Match Different Learning Preferences
Not everyone learns the same way. There are different types of learning styles like visual, verbal, and physical for example. Also, today's workforce spans five generations and each has different levels of comfort with technology. While Millennials and Gen Z might know how to navigate mobile learning after a few minutes, your older learners might have a hard time. It would be a mistake to plan a training program that only caters to one learning style preference.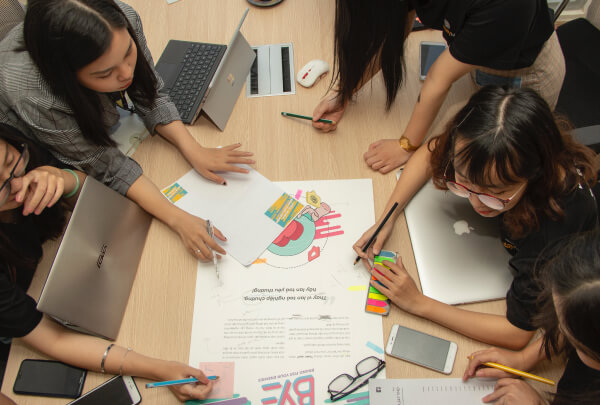 One of the best tips to improve your HACCP certification program is to design training content that can satisfy a variety of learning styles and preferences. Include videos, shorten bodies of text, and combine different types of exercises. EdApp offers media uploads, link sharing, webinars, and virtual classroom options for online learning.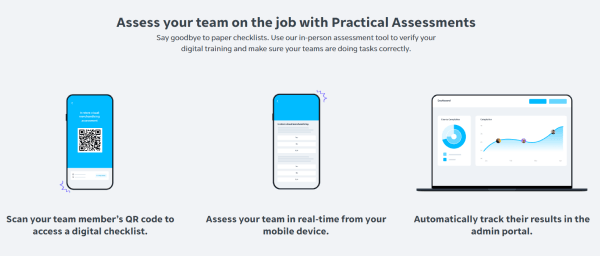 While with in-person training, you can use its Group Training and Practical Assessments features. These features let you track in-person attendance, assess team members' skills through quizzes, and track their progress with no spreadsheets required. Blend your learning so that you can provide better and more comprehensive training experiences. 
Tip to Improve your HACCP Certification Program #5 – Allow Social Learning
Social learning is a learning style that takes advantage of a learner's interpersonal skills. With this approach, you let your learners learn from each other. There will be some that can apply the material right away while others are still trying to understand the concepts. Allow them to share tips, ideas, and opinions with others. This can lead to faster learning and improved communication skills among your learners.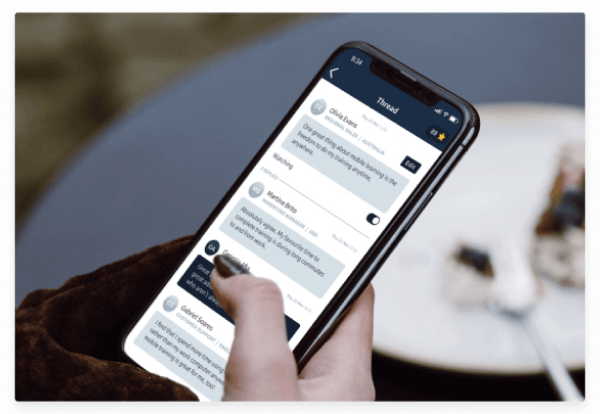 With EdApp, you can let them learn from the best in their class. Discussions is a forum-style feature, where learners can easily share knowledge and feedback with you and each other in text, images, and videos. Uplift their ideas and practical tips and make your HACCP certification program a collaborative learning experience.   
Tip to Improve your HACCP Certification Program #6 – Get Your Trainers More Involved
Trainers and instructors know all about the skills and knowledge their learners need to complete their HACCP certification program. They probably even know what their learners will need in the future. Trainers are already monitoring the performance and progress of program participants; let them take an active role by being a valuable source of ongoing support and encouragement. If learners feel better supported, then they'd feel more confident in their learning.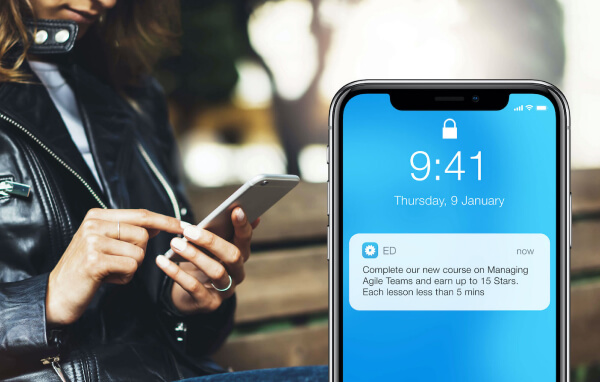 Trainers can invite their learners to EdApp with a simple link or QR code. Quickly share access to your program from your preferred communication channels, such as Slack, email, SMS, or a print-out. Once learners are on the hybrid training tool, EdApp has push notifications so trainers can stop chasing them to complete their training. Simply select an individual or a group of learners to send a push notification in one easy click and watch course completions climb.
Tip to Improve your HACCP Certification Program #7 – Gather Feedback
You can't overlook the need for feedback from learners and trainers. Getting honest and accurate input can lead to improvements to your ongoing HACCP certification program with each session. Skills and knowledge landscapes change rapidly and it's the learners who are aware of how vulnerable they are to these evolving needs. Similarly, instructors would know what's working or not when it comes to the course material.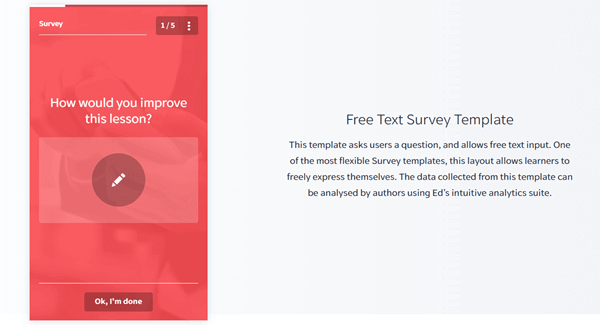 Gather feedback from learners about your HACCP certification program. You can have them add ratings or offer suggestions for even more improvement. With EdApp's built-in SCORM authoring tool and template library, you have access to four different survey slides. Let learners freely express themselves with the Free Text Survey Template or ask easily coded questions with the Multiple Choice Survey Template. Finding out what your learners might want is definitely a step in the right direction toward improving your program. 
Tip to Improve your HACCP Certification Program #8 – Measure Results
After you've had your HACCP certification program active and running for a while, you should gather data and results from all your sessions. More than just feedback forms and filled-out surveys, you need to look at learning analytics that can monitor completion rates, attendance, pass/fail ratio, and more. Take a good look at your program and see if it's successful in its goal and objectives.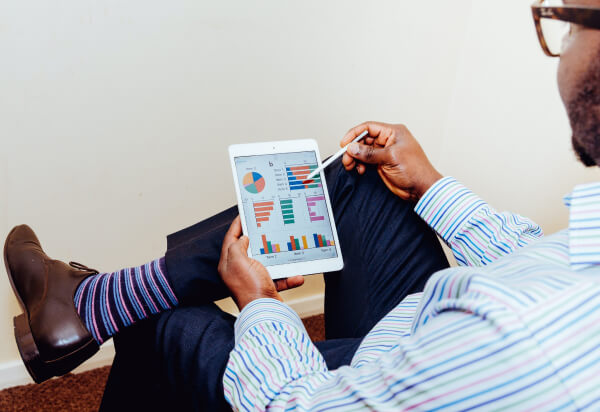 With EdApp's analytics dashboards, you can track every training interaction automatically to see how learners are progressing through elearning courses hosted on the app, and get the data you need when you need it with custom performance and engagement reports. With learning analytics software, you can easily access key metrics – such as participation, registration, completion rates, engagement, feedback, and more – and export to CSV or XLSX to share.
Tip to Improve your HACCP Certification Program #9 – Stay Up to Date with Trends and Changes
With training and technology both evolving quickly, learning experiences don't simply end once courses get completed. While you can improve your training programs to be updated with new information, your learners are also improving in their own ways. They're constantly adapting to updated expectations from their own experiences, and they might be doing their own research to stay updated with new developments. You need to be one step ahead of them so that you're always providing relevant learning and training. 
Offer extra training to your learners. With this, you're giving them more value and showing that you have the means to effectively support their learning journeys. EdApp's course library includes 1000+ courses and is always growing. With a team of instructional designers that work together with industry experts, you can find high-quality free courses that are ready to be distributed at any time. Each course comes with a really engaging instructional design that can be edited and updated to scale to fit your needs and branding too.  
Tip to Improve your HACCP Certification Program #10 – Evaluate Your Capacity 
Creating and maintaining a HACCP certification program can be complex and time-consuming. You need to evaluate how many people you want to be involved in this and how much support you're able to give. You need to also consider if you want to handle the training internally or if it should be outsourced instead. Establishing reasonable expectations and goals is just as crucial to the success of your program, so you need to make sure of your capacity for delivery. 
If you choose to outsource your HACCP certification program, consider using EdApp's HACCP-approved courses. In their effort to meet their goal of democratizing certified training, these valuable resources are available to EdApp clients for free. There are four HACCP-approved courses currently: Food Poisoning (Food-borne illnesses), Food Safety Standards, Food Safety Hazards, and Food Contamination. Sending out these courses to your learners is easy as well with EdApp's user management feature. You can group learners according to their sessions and needs and start their training as soon as possible. 
Join EdApp at no cost and get access to HACCP-approved courses as soon as possible!