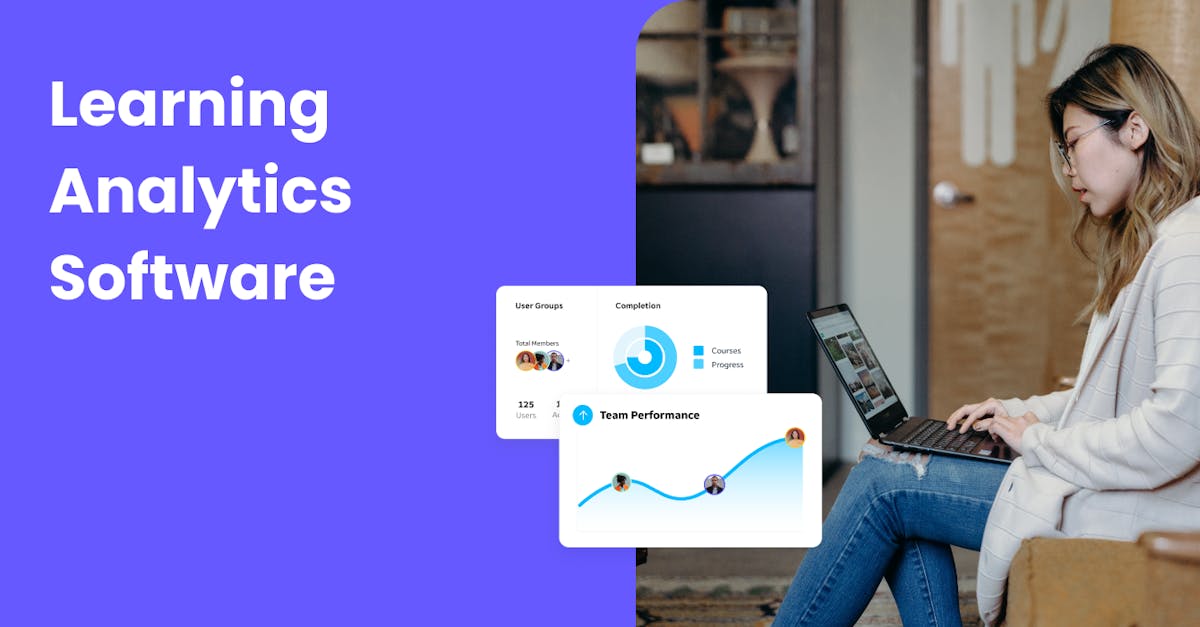 Learning analytics software helps organizations and teams use data to improve their learning process and reach organizational goals. Learning data analysis can either be offered as an add-on feature of a larger tool or as its own service. With this list, you'll find 10 different learning analytics software that could be suitable for you and your organization's needs. 
Learning Analytics Software #1 – EdApp
EdApp is a top-of-the-line learning and training solution that offers powerful learning analytics that will keep you on top of your training programs. The best part is that this mobile LMS can be used for free and actions like exporting analytics data and sending push notifications can be taken in just a few minutes.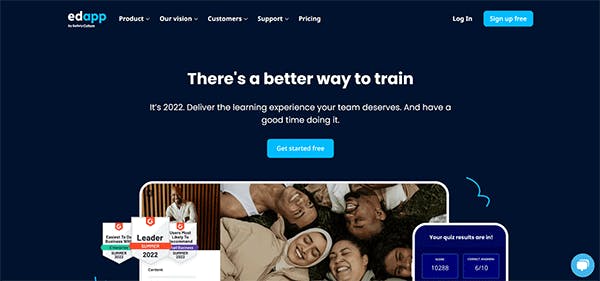 The analytics suite includes a visual representation of different learning data such as completion rates, engagement duration, frequency of sessions, and more. You can view this data in many different forms, from individual learners to large user groups, and from tables to graphs. Plus, it can be broken down into even more specific criteria like elearning courses, lessons, and slide data.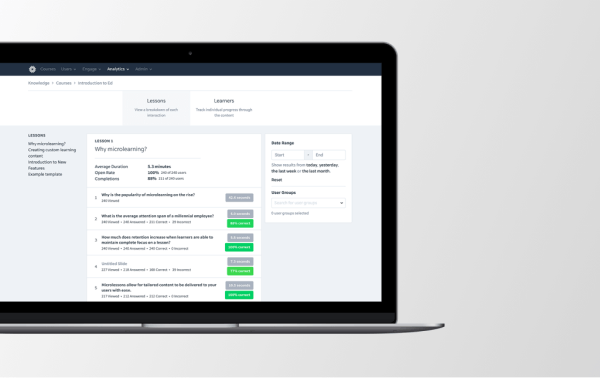 Aside from an authoring tool and a course library complete with compliance training courses, onboarding courses, and safety certification courses, EdApp also offers custom reports, allowing you access to real-time insights, in-depth results, and relevant KPI tracking. Not to mention, these reports are actionable. Target inactive and disengaged learners with in-built notifications for higher completion rates. 
Your learners can also have access to leaderboards, another form of learning analytics that can drive better results from your team. By seeing how others are performing when dealing with the same learning material, you can encourage friendly competition among your learners. This can further motivate them to complete their courses and improve their performance.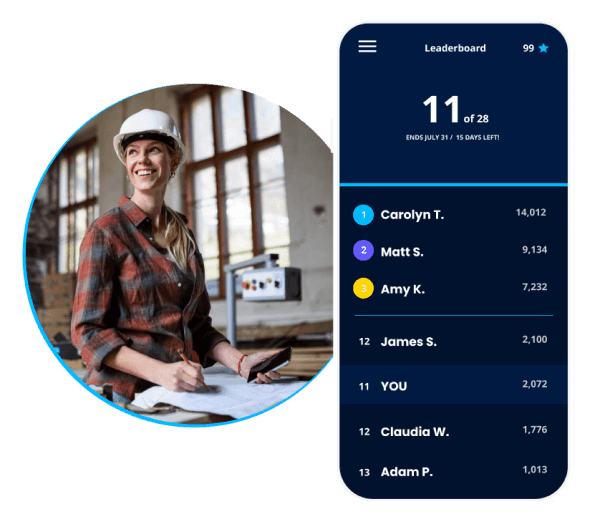 Cost: Free

Features: Full analytics suite, individual and user group data, custom and actionable reports, leaderboards
Join EdApp for free and begin using a top learning analytics software today.
Learning Analytics Software #2 – Learning Locker
Learning Locker is a cloud-based, data management tool by Learning Pool that can help you reconcile and automate data from different sources. You can aggregate multiple sources of xAPI compliant data and integrate them into a wider business intelligence stack. Similarly, you can quickly validate and combine data to make your learning analytics actionable. Learning Locker also supports dozen of integrations to help you seamlessly include data into your business tool ecosystem.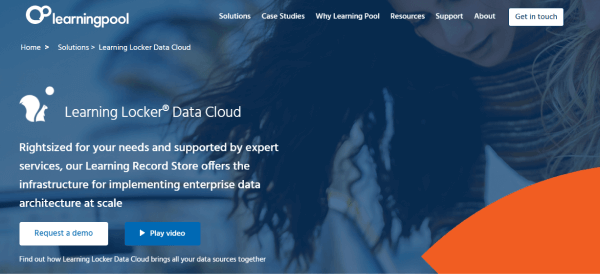 However, this software doesn't have other features, so if you're looking for an all-in-one learning solution, you might want to consider some of the other options on this list. 
Cost: Free demo, request for a quote

Features: xAPI compliant data aggregation, wider business intelligence stack, dozens of integrations 
Learning Analytics Software #3 – WorkRamp
If you need an all-in-one digital learning solution for employees working in sales, support, retail, marketing, and HR, then consider WorkRamp. WorkRamp allows you to create learning programs with customized learning paths. The progress and performance of your learners can be tracked with built-in data dashboards and analytics. This data can also be integrated with Salesforce to measure the impact of training on native Salesforce dashboards.

WorkRamp is an integrated LMS solution that doesn't offer a mobile version of their software. But with its integration features, you can choose to include WorkRamp into your business intelligence stack instead.  
Cost: Request for a quote

Features: Customized learning paths, data and analytics dashboards, Salesforce and other integrations
Learning Analytics Software #4 – Code of Talent
Code of Talent is a microlearning platform that helps learning and development professionals build, customize, and launch courses for their teams. It has a course creation tool, mobile functionality, and collaborative features like multi-language capabilities, discussion boards, and awarding of incentives. This can all be tracked with their real-time reporting and analytics dashboards which measure KPIs to understand your learners' engagement and performance. Code of Talent also offers a wide range of indicators that will help you in proving your ROI based on engagement rates. 
While Code of Talent does offer a course creation tool, they don't have an existing editable course library that you can use. You would have to create all your learning content from scratch if you want to use this online learning platform. 
Cost: Free demo, request for a quote

Features: Course creation, mobile functionality, collaborative features, real-time reporting and analytics, wide range of engagement rate indicators, elearning development
Learning Analytics Software #5 – Looop
Designed for enterprises, Looop is an LMS software used to deliver online learning activities. With a focus on automation, the platform includes integrations, SCORM or xAPI compatibility, learning pathways, and certifications. Looop also has data and analytics dashboards that show engagement metrics, user feedback, and business impact. Beyond these features, they also use their mobile app and their survey feature to make communication and feedback easier between learners and instructors.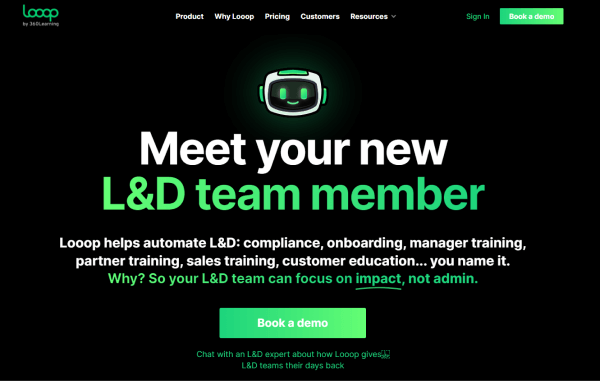 Even though Looop supports mobile functionality, their courses don't make use of the gamification strategy. This can make learning for your teams feel like a mundane task instead of something fun and engaging, which is something worth considering.
Cost: Free demo, request for a quote

Features: Automation, SCORM or xAPI compatibility, data and analytics dashboards, engagement metrics, user feedback, mobile app
Learning Analytics Software #6 – GoToTraining
GoToTraining makes virtual training easy by delivering training on any device and allowing group sessions for better real-time engagement. They also include online catalogs for you to share and publish courses and other tools like polls, tests, and certificates. They have other reliable features such as recording management, simulated lives, and reporting and analytics. All these features help enable organizations to communicate and collaborate at any time and anywhere. 
Cost: Free demo, starts at US09 per month 

Features: Group sessions, online course catalogs, quizzes & assessments, recordings, simulated lives, reporting and analytics
Learning Analytics Software #7 – Ruzuku
Like other learning management systems, Ruzuku also makes use of learning analytics software. You can create and run online courses without overwhelming designing tools and options. Additionally, you can even customize the designs to better fit your organization and brand. You can track your team's learning progress with Ruzuku's course health feature. This feature includes tracking activity completion and comments rates, with data for the whole course or by lesson.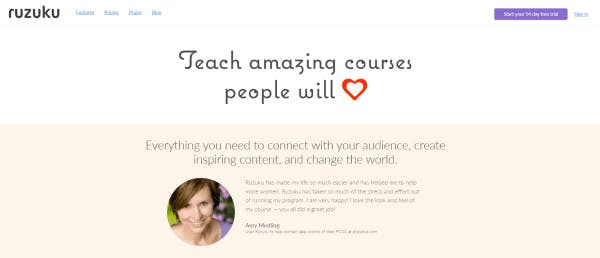 However, Ruzuku can't make any of your reports or data actionable. This means that you can't use this elearning resource to automatically take action and encourage your learners to engage with their courses. 
Cost: Free 14-day trial, starts at US9 per month 

Features: Course creation, customization, branding, course health, activity completion and comment rates
Learning Analytics Software #8 – Tovuti LMS
You can also get learning analytics with Tovuti LMS. With its report builder, you can build custom reports on everything from learner performance to events and payments. You can also visualize your data in an organized and customizable manner with the analytics dashboard. Tovuti LMS also takes dashboards to the next level with the Team Lead dashboard, allowing supervisors to track the progress of their direct reports. Similarly, you can keep track of which learners have completed which certifications with their certification management feature.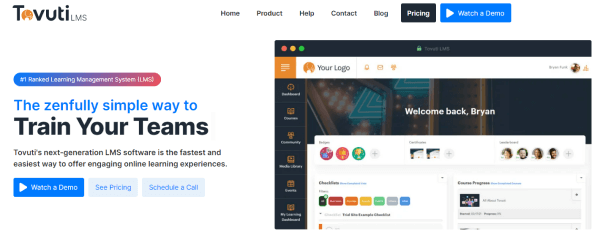 Cost: Request for a quote

Features: Report builder, analytics dashboard, team lead dashboard, certification management
Learning Analytics Software #9 – Gyrus
Gyrus is a learning management platform that assists instructors and managers in effectively meeting the learning needs of their teams and creating a meaningful learning experience. You can track competency in different skills and close the gaps between online training and an on-site learning environment. Not to mention, that you can analyze these gaps and do comparisons between actual and potential performance. This is all done automatically to ensure that your records are always correct and up to date.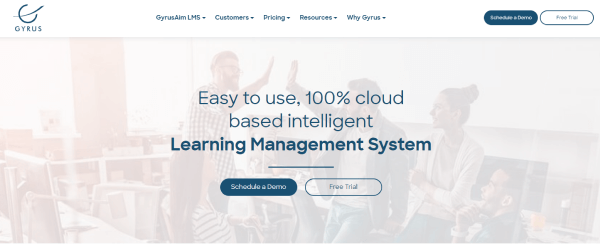 Gyrus also includes built-in reporting so that you can gain insights into learning measurements like learner engagement, program effectiveness, and compliance. This can all be integrated into other third-party software that you're currently using. 
Cost: Request for a quote

Features: Competency tracker, gap analysis, automation, built-in reporting, integrations
Learning Analytics Software #10 – Violet LMS
The last learning analytics software on this list is Violet LMS, a learning management system that helps develop employees through a sustainable learning experience. It offers interactive courses and virtual classroom sessions suitable for employee onboarding and training. You can analyze these learning programs with automated performance reports available in graphical and tabular formats. This makes it possible to provide timely feedback and appraisal.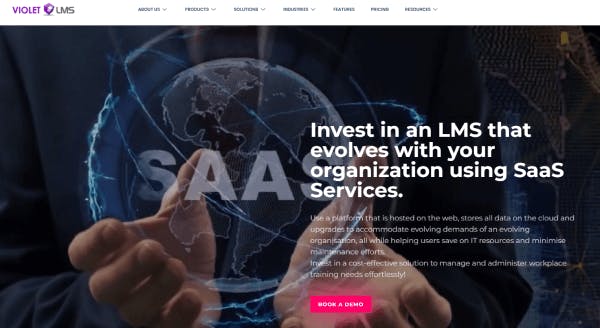 Violet LMS also provides more types of reports such as content, people, assessment, activity, and scheduling reports. Keep yourself updated on all this information and run analyses to look for areas of learning that need improvement. 
Cost: Request for a quote

Features: Interactive courses, virtual classrooms, automated performance reports, data analysis
Learning Analytics Software #11 – 360Learning
Not only does 360Learning allow you to manage training content and design courses through its user-friendly authoring tool, it also allows you to view training progress and completion data by learner, team, or course through their manager dashboard. You can also track each employee's overall course results and engagement through a special course dashboard. Take note that you can even send your team performance reports through automated weekly emails.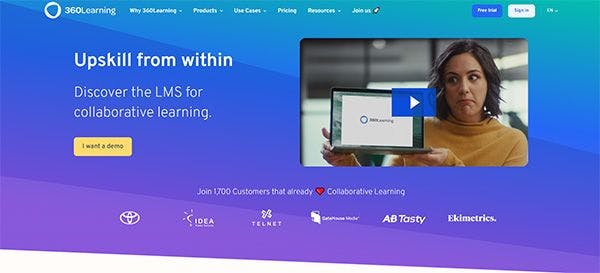 With its discussion boards and group pages, this learning analytics software also has additional collaboration features that your employees can use to directly communicate with and exchange knowledge with their managers and coworkers.
Cost: Starts at 8 USD per user per month

Features: Manager dashboard, course dashboard, authoring tool, discussion boards
Learning Analytics Software #12 – Learn Amp
Learn Amp is a comprehensive learning analytics software and LMS designed to assist companies in training and retaining their workforce. Through peer-to-peer capabilities like in-app messaging, user-generated content, discussion threads, and group assignments, the platform can be used to help your employees collaborate and learn new skills as a team. The platform also offers an integrated visual dashboard, which you can use to obtain performance metrics and design learning pathways for employee development. If you want to try out this elearning solution, you'll need to request a price quote directly from their website.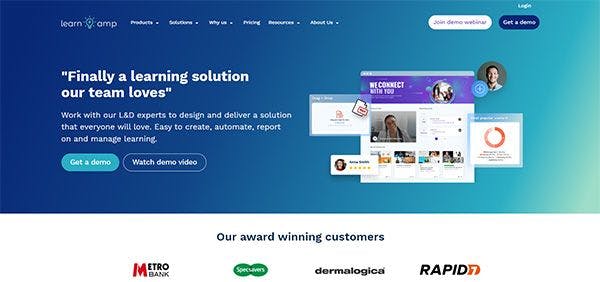 Features: In-app messaging, discussion threads, group assignments, visual dashboards, learning pathways