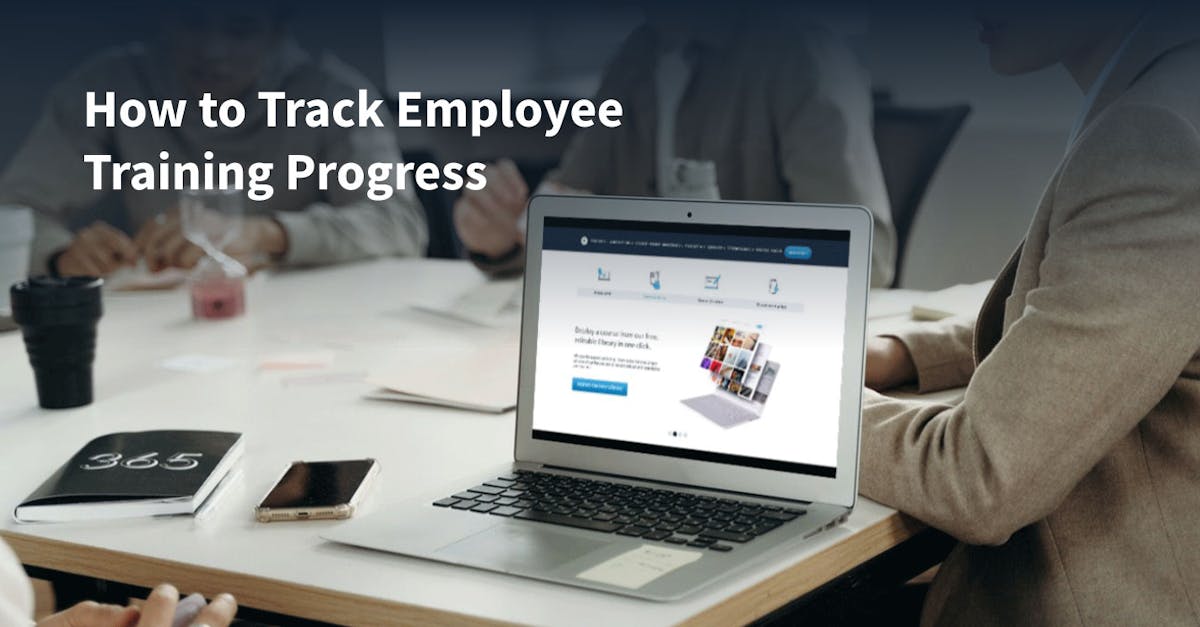 Training allows your employees to learn new skills, retain knowledge, and improve their performance. Together with the need for management training, compliance training or safety induction training courses, these are just a few of the reasons why organizations invest in employee training and learning and development. But the main question that you need to ask yourselves is – are these training programs effective?
To properly answer this question, you'll first need to track employee training progress. This way, you'll have a better idea of their course completion rates, level of employee engagement, and level of knowledge retained. However, tracking employees' training progress can be daunting for most companies. Especially for those with thousands of employees, the process becomes even trickier. This is where learning management systems come in. With these cloud-based tools, companies can now automate processes and keep track of everyone's training progress, and for new employees, their onboarding process.
In this article, we'll dive deeper into the importance of tracking employee training programs, metrics to help you track your workers' performance, and which training tracker tools you can use to monitor the overall training progress of your employees. 
Why track employee training progress?
Some might ask, isn't it enough to simply administer the training itself? Unfortunately, it won't be enough to find out what parts of the training program work and what doesn't. On top of it, tracking employee training:
By keeping track of your employees' course completion rates, assessment scores, and other metrics, you'll be able to understand where your training program might be falling short. It allows you to go back, make improvements, and fill in any weak spots. Updating your training programs also enables you to address training challenges and add in any new relevant information that trainees might need, including updated compliance regulations, new procedures, or new product details.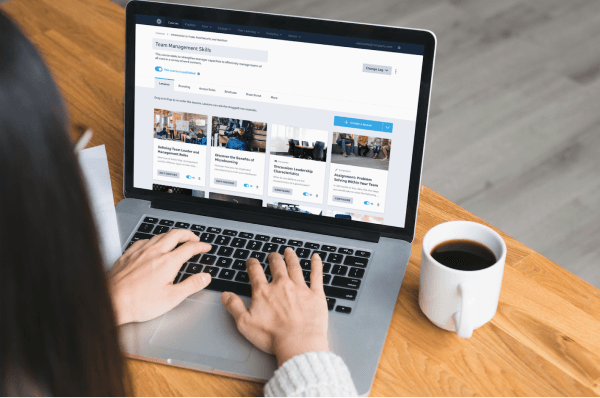 Training and development opportunities help workers feel like they are valued in the workplace. Continuous tracking and improvement of training programs have many training benefits and result in positive employee and learner engagement. By adding in satisfaction ratings and survey questionnaires, you'll have a direct way of knowing how employees feel about their training program and trainers. You can even ask them about what they think will work best for them and if they are learning any new skills or knowledge from the lessons.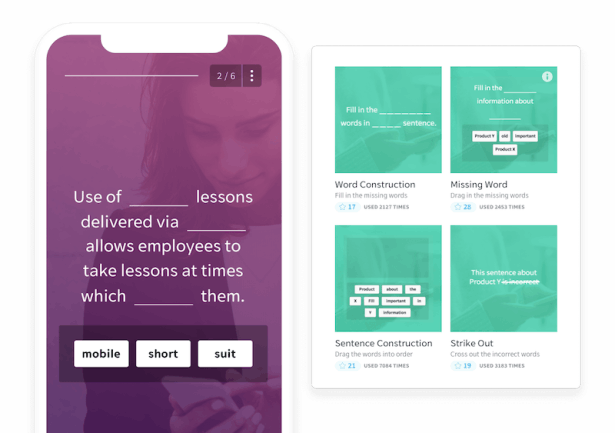 For example, these surveys can help determine if your employees find some of the course content boring and outdated. This, in turn, allows you to update the training content with more interesting data and present them in a fresh way. You could even add images, videos, or gamification elements to make the course more interactive.
Whether your workers are experienced veterans or new in the field, it's vital to ensure that they remain compliant with any new safety regulations. If you know that all your workers have completed their training and passed all their assessments, you're more confident that they can minimize safety risks, improve the quality of operations, and deal with any workplace hazards that they might encounter. Simply put, better compliance training rates result in a safer work environment for all employees. 
With a tracking system in place, managers and supervisors will have an easier way to set employee training and development objectives and track the steps that their workers are taking to achieve those goals. They'll have tangible results in which employees are working hard to improve their skills compared to those who are falling behind. They can then pull up this data for performance reviews and promotions.
What are some of the metrics you can use to track employee training progress?
For training, one of the best ways to measure and track employee training progress is through metrics or key performance indicators (KPIs). Not only do they measure the success of the employee training program, but they also allow you to see how courses are being viewed, retained, and used by your employees in their daily work tasks and talent development. Here are some of the metrics that you can use to track employee training progress:
This metric allows you to determine the number of employees who finish a training course. It's also a very clear way to see how easy or difficult a training program was for learners. Lower completion rates could indicate that the elearning material (such as arc flash training courses and free construction certifications online) is too complex to understand. It could also mean that the lessons are not interactive enough to encourage learners to finish the whole course. On the other hand, a higher percentage might indicate that employees found the course to be helpful and engaging. Either way, it allows managers and L&D professionals to measure training performance more effectively and improve the quality of their training programs.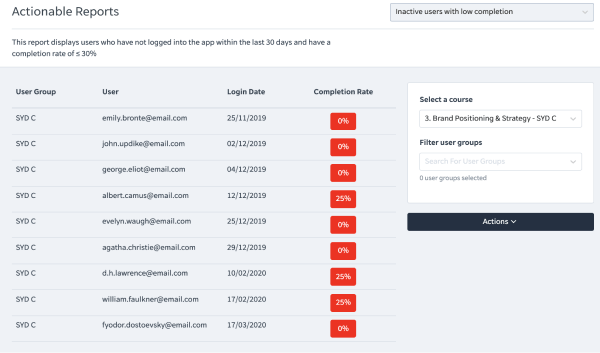 Encourage and train employees to provide instant feedback on their training by adding satisfaction surveys after each course. With their input, you'll be able to determine whether the training program is engaging enough or if it covered the necessary materials to help them improve their skills. All the data and feedback that you receive will help you further fine-tune the courses, skills-training, eliminate unnecessary elements, and increase engagement rates.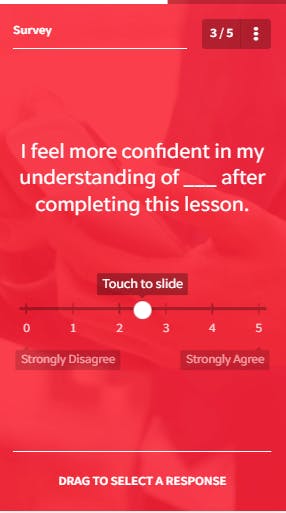 Employees can attend all of the training workshops or complete all of their courses without learning anything new. This is a frightening reality, but there is a solution. By incorporating assessments and examinations into your courses, you can track employee training progress in terms of knowledge and skills gained.
Training in Progress
Tracking training should start while it's in progress. Having the right tracking tools in one place at your disposal that can keep records, such as documents, activities, and exercises will help you with your assessment later on. Having an automated training log with a list of activities and learners is a good place to start so you can see how they fare in real-time.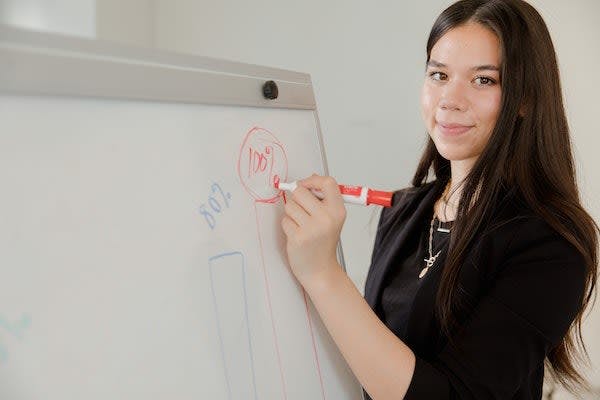 How can learning management systems help you track employee training progress?
A learning management system (LMS) offers the easiest ways for human resources to keep track of your employees' learning progress and overall corporate training and employee learning. It was first developed to help organizations have easy control over their workers' learning process and it has since evolved into a system not only just for developing training courses, but also for determining how well the lessons are being absorbed by workers. But you might still be wondering, how can this tool help you track employee training progress? 
Here are a few ways it can assist you:
Automation of tasks – With learning management systems, you don't have to manually check compliance statuses or determine who passed or failed each course. Instead, these powerful online tools can do it for you in just a matter of seconds. This means you don't have to spend hours creating reports and checking each workers' learning progress.

Keep training records – LMS platforms

allow you to store all of your workers' training data in a digitized system. You also won't have to deal with paper trails, which often results in the mismanagement of employee training data.

Comprehensive data analytics –

An

LMS software

automatically analyzes each training program and provides you with a comprehensive report on how learners interact with the training materials, how they're performing, and how each specific aspect of a training program helps learners. For instance, with EdApp Microlearning's analytics feature, you can track:

Users with partial completions

Users who have logged in but not started any courses

Users who have never logged in

Users with a low completion rate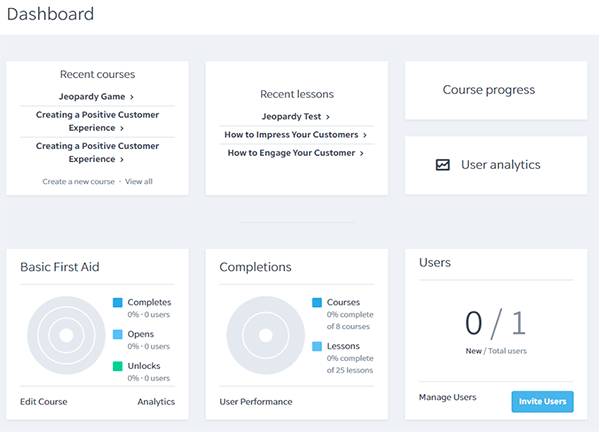 Their actionable reports dashboard also allows you to send out emails or push notifications to remind learners to complete their courses and update them of any new lessons.
Sign up for free and try out EdApp Mobile Learning employee progress tracking features!