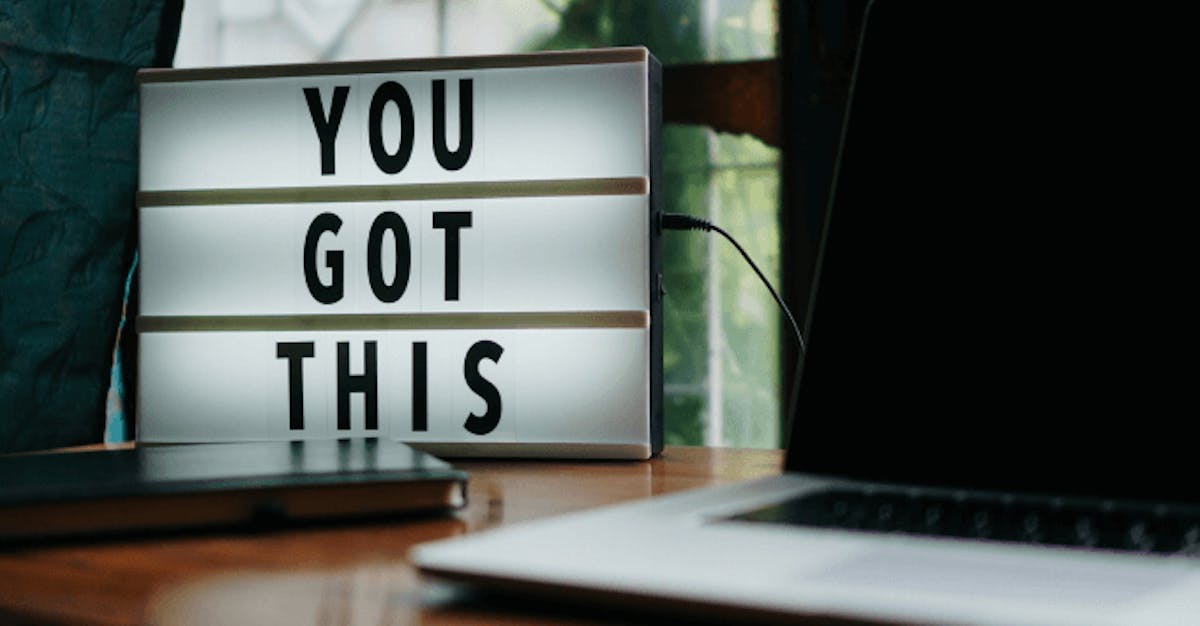 Now that more people are working remotely due to the pandemic, organizations must learn how to keep employees motivated as they can feel displaced or isolated. While this may seem like an afterthought, neglecting to prioritize your employees' well-being can harm the business in the long run as it can cause diminished productivity, poor work performance, or even instances of staff attrition.
Management and leaders must keep their employees motivated to ensure engagement and productivity, but we all know that it isn't always an easy path to take. The good news is that there are multiple ways to help them bounce back and reignite that spark they once had at work. To aid you with this, we'll examine the vital role that employee motivation plays and discuss how to keep employees motivated by using different employee engagement tools, activities, and strategies.
Start Using The Best Employee Motivation Platform
Benefits of Keeping Employees Motivated
Motivated and happy employees can make all the difference in contributing to your organization's success. They are loyal and more productive. They also have a sense of purpose with their job, are open and transparent, and dependable. Let's look into some more benefits of keeping your employees motivated.
Reduced attendance issues and employee turnover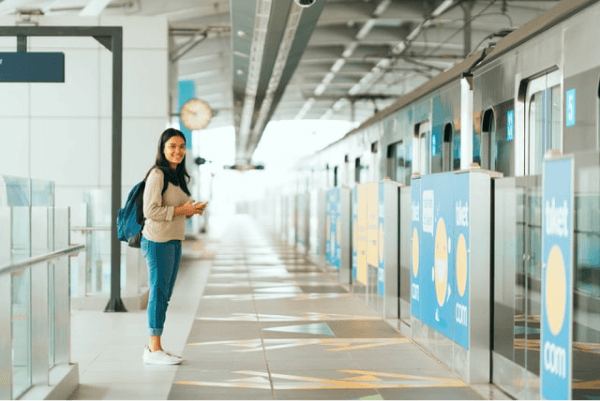 Motivated employees are more eager to go to work every day, and by keeping employees motivated, tardiness and absenteeism are reduced. And when employees don't miss a day at work, their performance won't suffer and it's easier for them to work on their professional development. Low levels of absenteeism also eliminate friction between co-workers as there's no need for anyone to pick up the slack and work extra hours. Additionally, motivated employees are the ones who are happy to stay in the organization. Retaining employees is a big plus as it saves your business from recruitment and training costs.
Higher work performance
Motivated employees work harder as they're naturally inclined to exert their best effort on their jobs and push themselves towards achieving their goals. This means that you can expect increased productivity and can be assured that you'll be getting excellent work performance from them. Not only that, motivating employees boosts employee morale and employee retention.  If people are motivated to work, it can create a ripple effect and encourage other employees to also do well.
Healthy work relationships
When employees feel motivated, they are more likely to collaborate with co-workers, which makes completing projects more efficient. Top talents who have high employee satisfaction are always willing to lend a helping hand to their peers to quickly resolve workplace issues. Having healthy work relationships also creates a powerful bond and mutual respect among co-workers. It makes working on challenges easier as everyone's input and contributions are valued. One way you can keep employees from being disengaged is through team activities and also, employee recognition of their contributions to the company.
Effective ways to keep employees motivated
Provide supportive management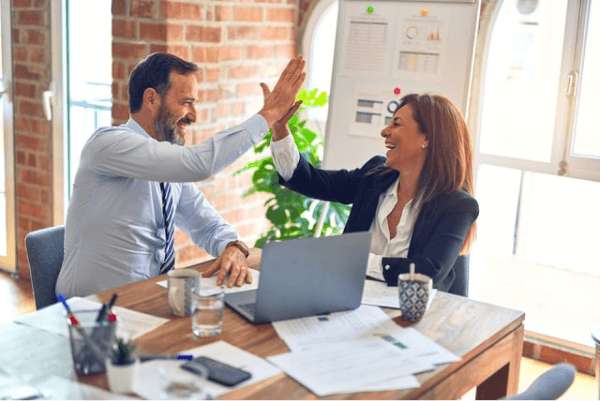 Keeping employees motivated begins with leadership as good leaders become role models that they follow. They listen to their employees with the intent of helping them improve and grow in their careers. As a good leader, you can help to upskill your employees by deploying training that hones their skills which shows that you trust them to contribute further to the company's success. When employees are provided with constructive feedback and a strong support system, they are more likely to give their best in the work that they do.
Recognize and reward achievements
It's always uplifting to be recognized for your success and accomplishments, whether it's a small or big victory. This shows that your organization appreciates you and that they're proud to share it with everyone. While most companies may already have an appreciation program of some sort, incentivizing employees takes it to the next level as it can further push them to do better and help them focus on meeting their goals. Incentives can come in different forms, such as additional paid leaves, company merch, and cash incentives. Ultimately, setting up an incentive scheme that is tailored to your employees' wants and needs also shows that you listen to and care for them.
Cultivating a positive work environment
According to research, an average person spends one-third of their life at work. More than their job role and compensation, employees now seek companies that have a good workplace culture. This can be a deciding factor not only for accepting a job offer but also for deciding whether or not they're in for the long haul. Promoting a positive work culture can be done by listening to your employees and placing value on their opinions. It's also important that organizations are open and transparent with their employees to gain their mutual trust and support.
Tools to help with your employee motivation strategy
Having a set of tools in your arsenal makes it easier to execute and develop your motivation strategy. These tools offer varying features to help gain insight on what is and isn't working, implement initiatives based on your findings, and keep everyone on the same page. 
Let's take a look at three tools to assist you with this journey.
EdApp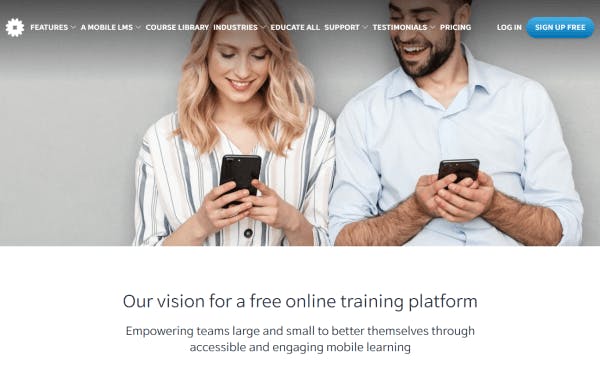 According to research, using game elements in a non-game context, such as work, can dramatically boost employees' engagement and interest. Using an LMS like EdApp is a great starting point to motivate employees. It's an all-in-one learning solution that uses mobile-based gamification, which your learners can access anywhere and anytime using their smartphones.
EdApp showcases a variety of gamification examples that you can use to turn mundane tasks into games. Its free template library includes interactive games, such as the letter jumble, jeopardy game, and memory game, perfect for teaching and reinforcing key concepts. There's also a leaderboard feature to keep everyone in the loop about their performance and motivate them to perform better.
Another exciting feature that you should take advantage of is EdApp's Achievements, which is a reward system that recognizes and incentivizes superb learning habits. It allows learners to earn achievements that can be customized based on your criteria of good learning behavior. It can be as simple as opening the app for the first time or completing an entire course with flying colors. It's all up to you to determine the ingredients of each achievement and set up a "recipe" for success based on your intended learning process. To top it all off, you can even give out prizes and real rewards to your learners with EdApp's Stars & Prizing Draws. Learners can earn stars throughout the lessons and exchange them for real-world rewards, such as coffee vouchers or movie tickets.
Officevibe
It's completely normal for remote employees to feel disconnected from your organization, but it can sometimes result in demotivation. Oftentimes, management isn't aware of this situation, which means that these types of issues aren't addressed properly. Fortunately, the good folks at Officevibe have created a platform that enables you to understand and be made aware of your team members' needs.
With Officevibe, you can do a temp check to track your team's morale, set up meaningful one-on-one conversations, and create better work relationships even when working from home. Officevibe's Morale Check allows you to evaluate how your employees are feeling through anonymous feedback and pulse surveys that measure their happiness and wellness. Through their Conversation engine, managers and employees can set action plans that are structured and empathic, in collaboration with your entire team's goals to help them feel a sense of belongingness.
Slack
Slack is a popular communication tool designed to foster collaboration within and between teams in your organization. You can encourage interaction among employees by creating channels, or shared conversations, to ease the exchange of information. These channels can also be used for fun, non-work-related topics to drive inclusion and engagement among employees. Slack also introduced a new feature called Slack Huddles, or real-time audio conversations, which is perfect for adding that extra human touch. It's best used for quick and casual conversations to recreate hallway and office desk conversations.
You may also be interested in:
3 Strategies To Keep Tech-Hungry Millennials Happy In the Workplace
Employee reward and recognition: How your LMS can help in 2021